CASE STUDY : Dora Rose care home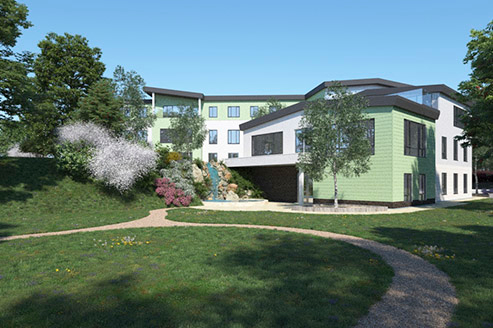 Published on , in Case Studies.
Dora Rose is a newly built, state-of-the-art, luxury care home, set in the Staffordshire countryside. The home opened in November 2019 and offers residential, nursing and dementia care and facilities for up to 71 residents.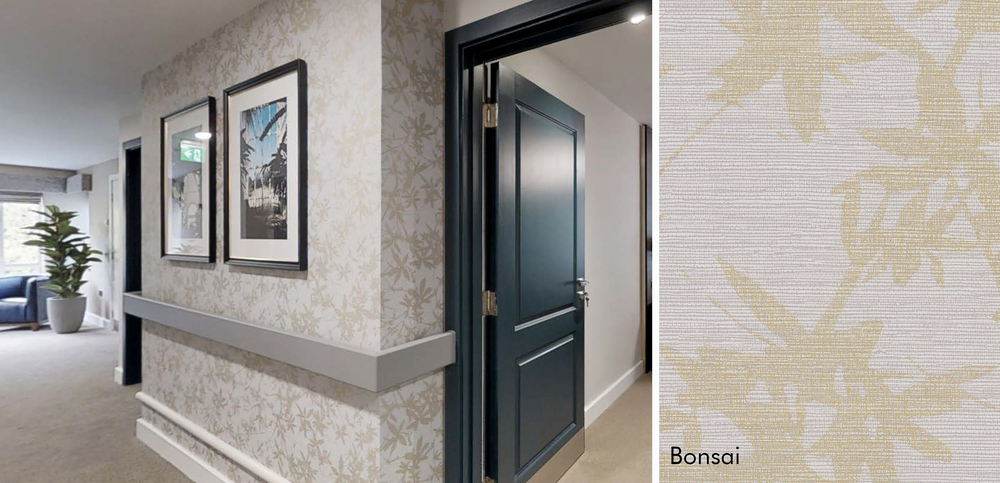 Tektura wallcoverings have been selected throughout as hardwearing washable finishes. All can also be wiped down with diluted bleach. View individual designs here Asterix, Bonsai, Panthera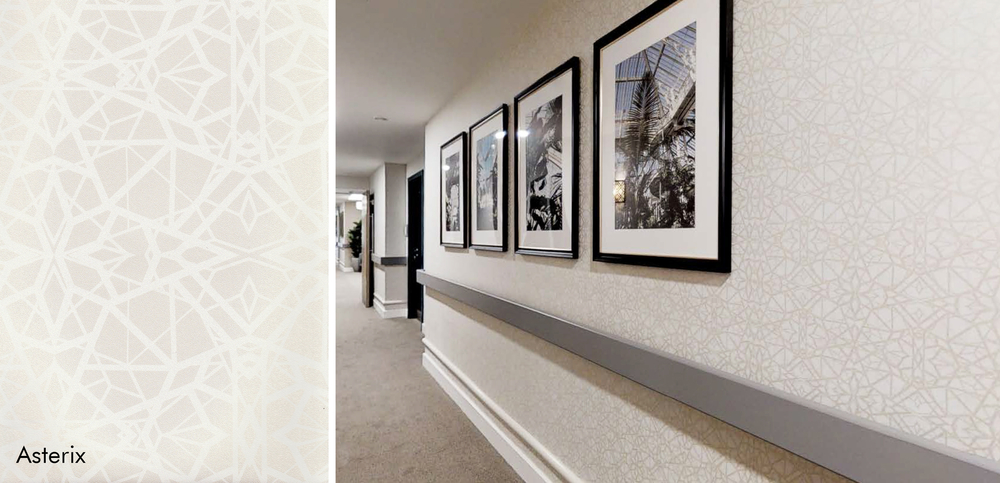 Bedrooms are individually decorated with high spec finishes too. Quiet lounges and communal spaces sit alongside activity rooms, and at the time of writing there are plans for a gym, cinema and wellness centre. The home is set in extensive landscaped grounds with water features for all residents to enjoy.
On the first floor, Tektura murals by Dan Savage have been chosen for corridors.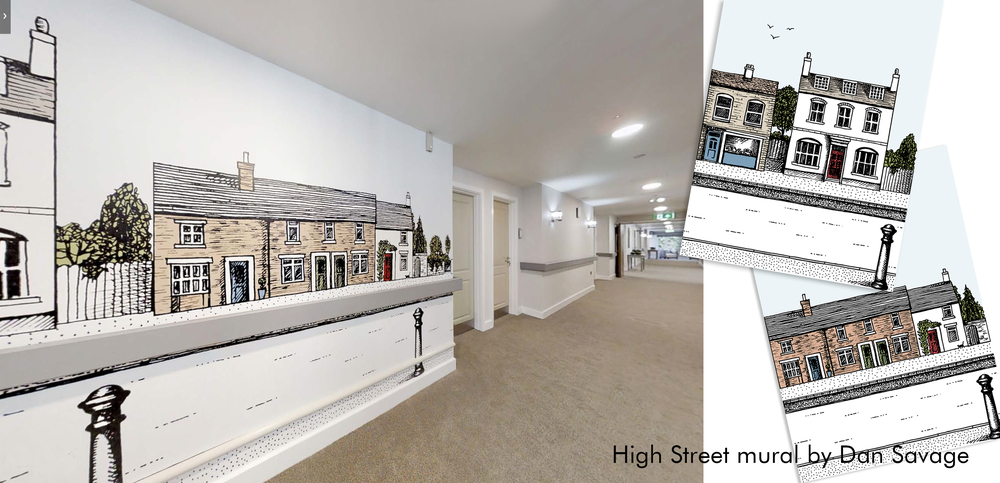 Dan Savage designs provide uplifting, whimsical scenes. Each design consists of 10 panels, any of which can be used as a single feature, or mixed and matched to fit longer walls. Dan specialises in health care interiors, with particular emphasis on dementia-friendly solutions. His artworks provide stimulation and talking points, and help with wayfinding. Find out more here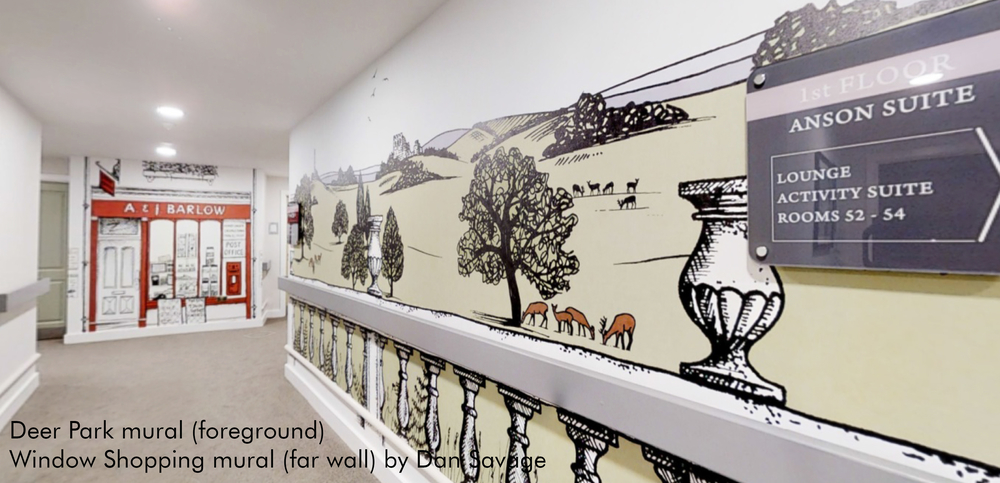 Owners Macc Care believe Dora Rose sets a new benchmark for quality in care home design. Click on the image below to enjoy a 360 degree tour round the home.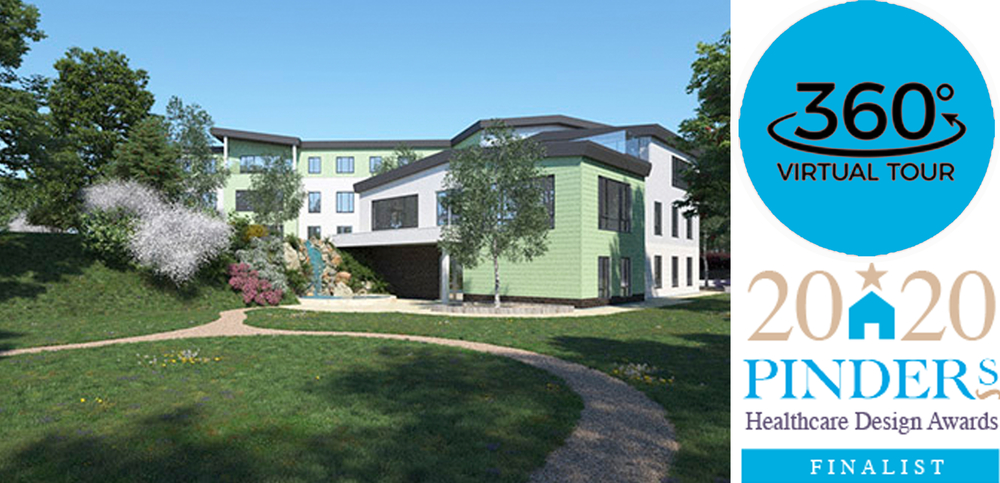 Build and interiors by D P Architects and White Space Living.
Join the conversation and let us know your thoughts by following us on Twitter & Instagram (@TekturaTalk) and facebook (@TekturaWallcoverings). See our latest launches and design ideas on Pinterest @tektura wallcoverings
For more case studies, blogs and trend reports - click here.
Click here to sign up to our newsletter to keep up to date with what's going on including our latest launches