CASE STUDY: Renaissance Hotel Amsterdam

Published on , in News.
It's "Business unusual" - from the Amsterdamse Bos to the Renaissance Hotel Amsterdam Schiphol
A luxury brand by Marriot - the new Renaissance hotel is located on the edge of Amsterdamse Bos (aka the Amsterdam Forest), and is just a stone's throw from Schiphol Airport. And while the hotel has all the facilities expected in an international business hotel - the build and interiors are inspired by the neighbouring woodlands, pathways and waterways of the Amsterdamse Bos itself. A true example of bringing the outside in!
Forest greens, deep blues and soft greys dominate the colour scheme, with timber used throughout along with abstract foliage prints incorporated into flooring and walls. Greenery abounds in small inner courtyards, and diffused lighting adds to the sense of soft shadows and woodland glades.

The architects Mulderblauw have also added elements such as the abstract, pared-down aesthetic that reflect the de Stijl art movement from the early 1900's - another nod to the Amsterdamse Bos, which was created in the same period.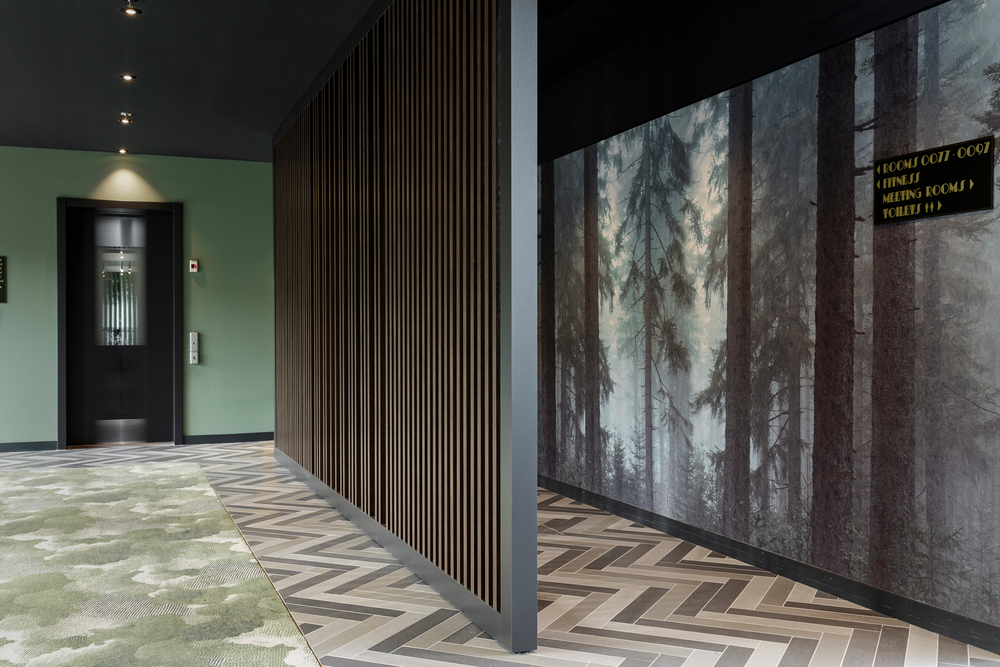 For this project 15000 square metres of wallcovering have been used - a mix of standard designs such as Ellis were chosen along with unique bespoke prints created for the client.
The leading feature wallcovering 'the Amandelblosem' from our Van Gogh collection can be found on entering the hotel's lobby. Moving through to the lift lobbies and restaurant, bespoke prints have been created inspired by forest views. Dark blue Neo Royal wallpaper by Marcel Wanders adds chic to the restaurant interior. And designs selected from our Loft collection were selected for the gym.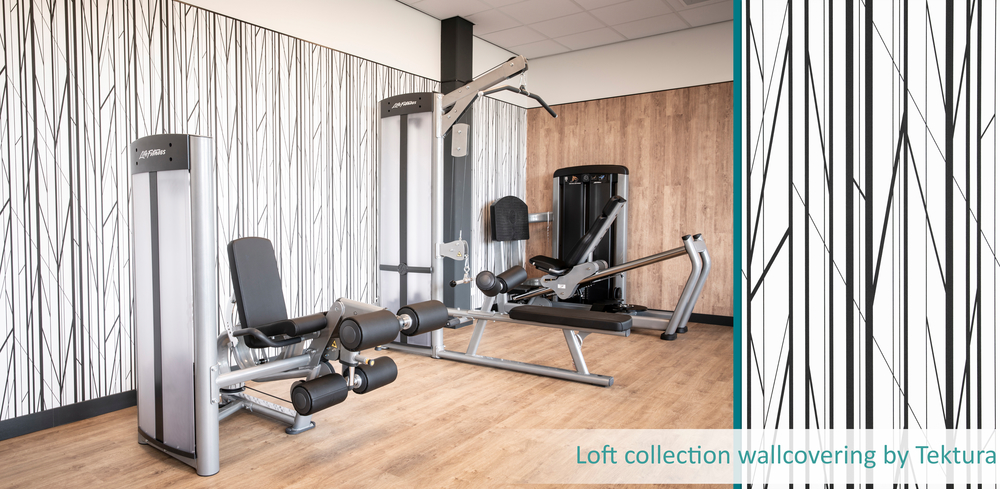 Following through into the bedrooms and suites, textured wallcovering Corsa has been used in soft pebble grey and warm white. And continuing with the biophillic theme, a unique moss green has been created for the walls in all the corridors.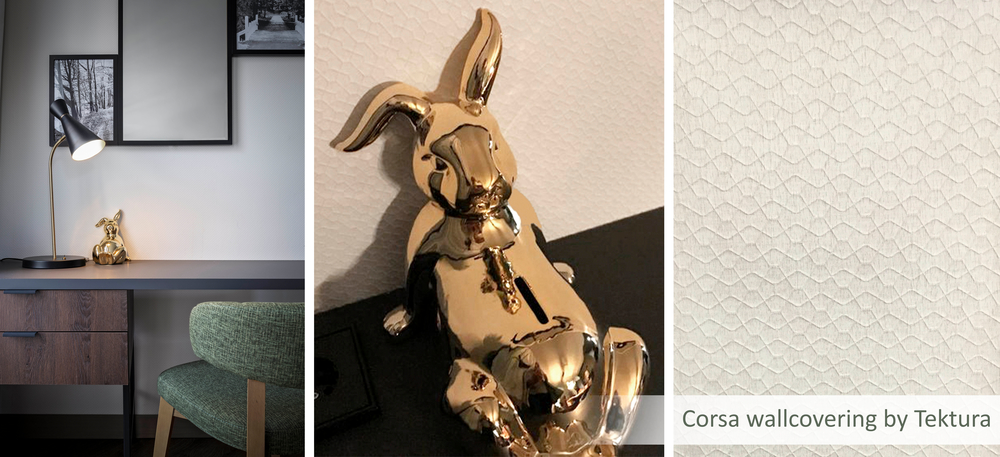 Architect Mulderblauw: "The custom wallcovering was designed in such a way that it fitted seamlessly with the storytellling of the hotel. Mixing standard products with bespoke colours and prints we created the feeling of a walk through the forest. For example, in the fitness room we have a wallcovering that precisely matches the floor and the scanning equipment, creating a totally - timber theme. For the rooms and suites we were looking for graphic patterns that fit the concept De Stijl, so the Corsa wallcovering design fits perfectly with our concept. "
Join the conversation and let us know your thoughts by following us on Twitter & Instagram (@TekturaTalk) and Facebook (@TekturaWallcoverings).
For more case studies, blogs and trend reports - click here.
Or click here to sign up to our newsletter to keep up to date with what's going on and our latest launches.