CUSTHOM - designer collaboration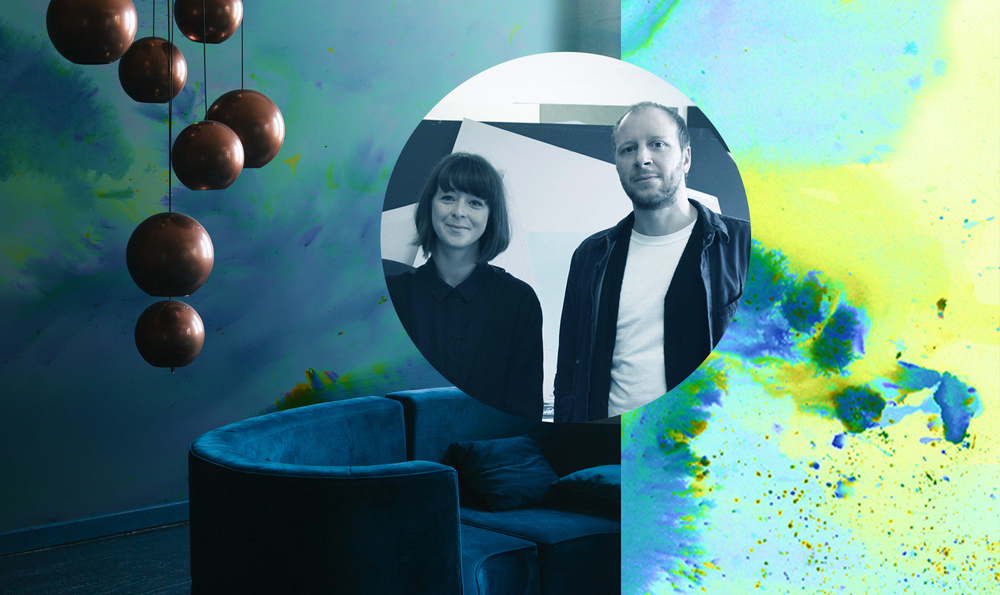 Published on , in News.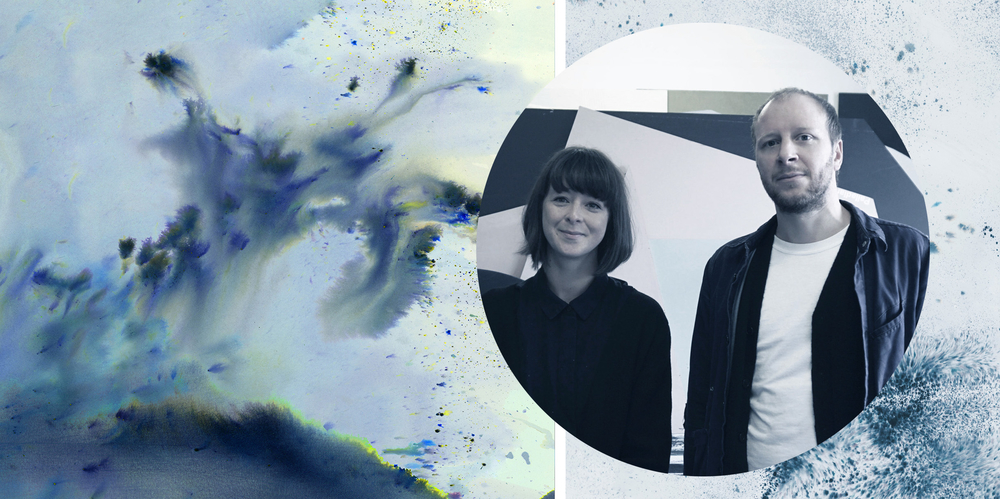 Jemma Ooi and Nathan Philpott met while studying at the Royal College of Art in London. In 2010 they founded Custhom. They quickly gained recognition and have since collaborated with the Design Museum, Liberty, John Lewis and Clarks to name just a few. They were also awarded the coveted Design Guild Mark in 2019.
We're delighted to showcase a selection of the designs Custhom have created for us. Below are CLOUDBURST and NEBULA.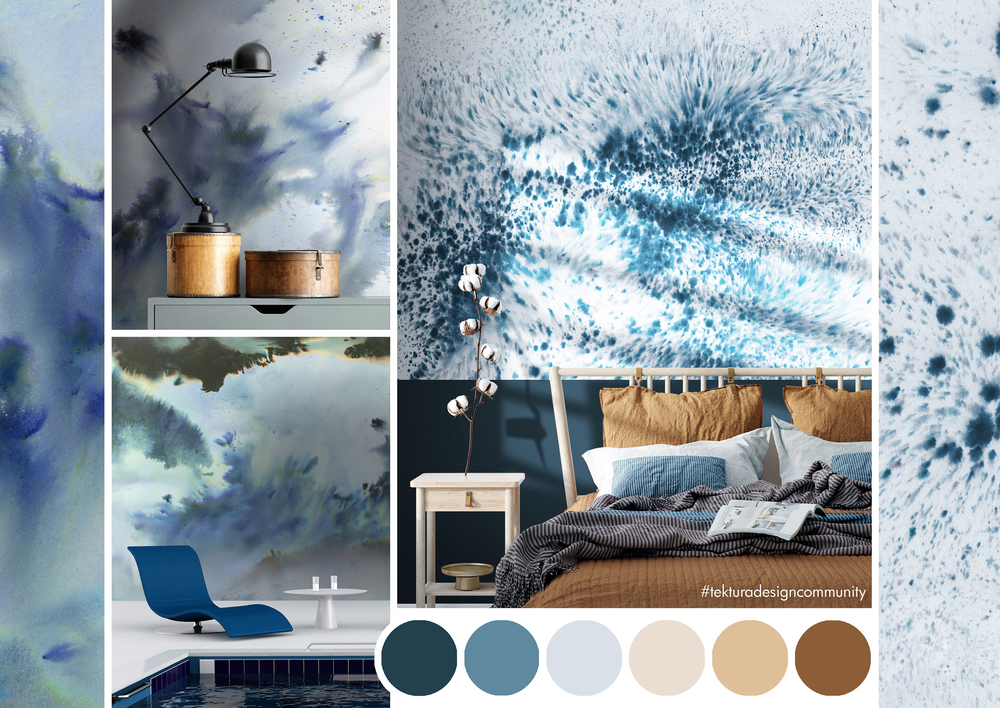 Custhom created the concept for NEBULA by scattering particles of carbon and charcoal across a white ground. Together we've developed this into digital print format, experimented with colour mixes and created this full wall mural. Clusters of colour and light flow across the surface creating imaginary galaxies. Dramatically dark colours are offered alongside, light and uplifting alternatives.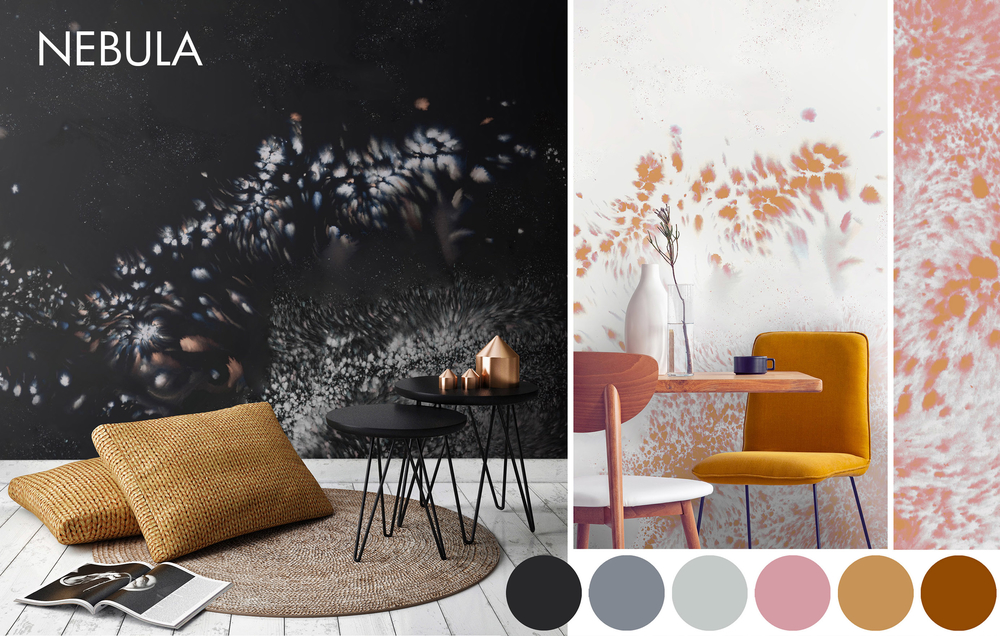 CLOUDBURST is our second design, and finds its origins in watercolours and oils. Splashes, spatters and sweeps of colours collide and fuse, creating flashes of bright intense light against darker grounds. Saturated colours sit alongside muted options.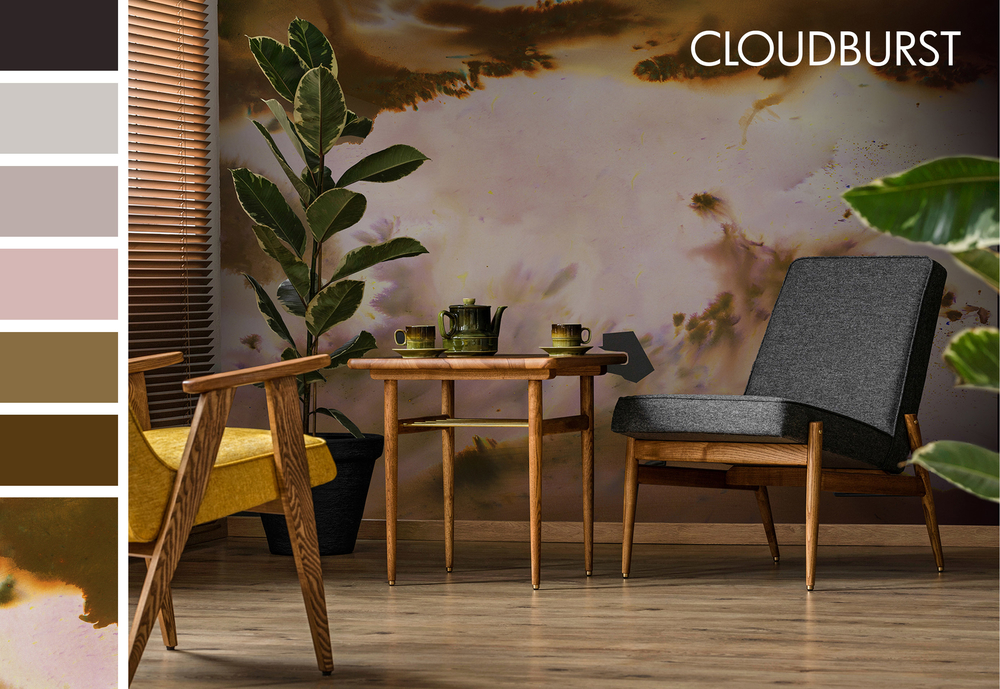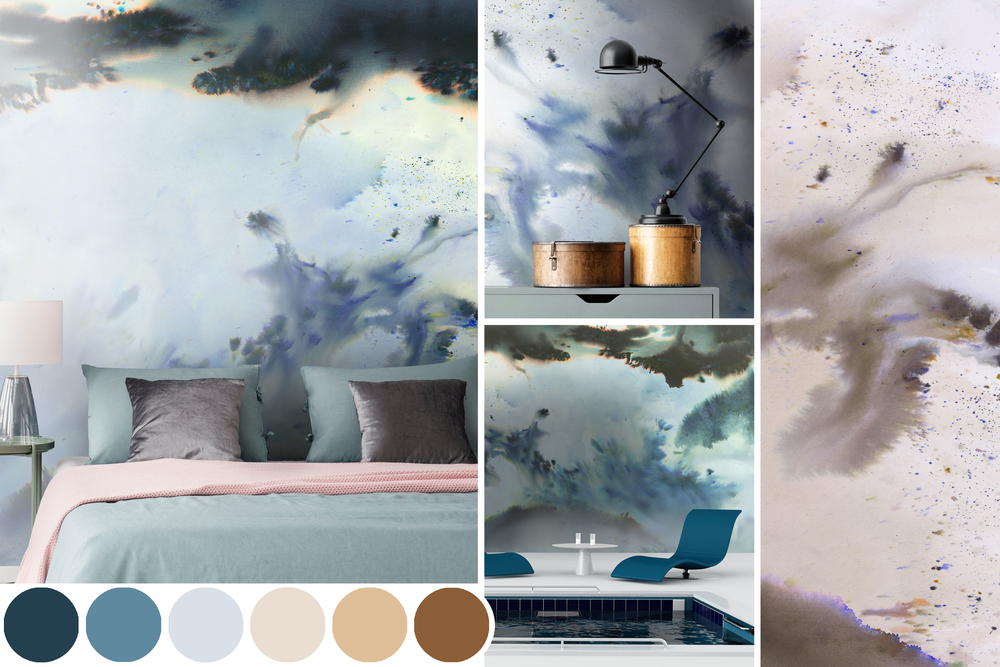 Custhom's brand is characterised by large scale painterly abstracts, simple geometric pattern and thought through colours. They're not swayed by fashion; their designs are wholly useable, contemporary yet timeless.
Do have a look through our story book for these two designs.
Other designs Custhom have created for us can be found here. Their first love is clearly wallpaper, but their range of products now extends into ceramics, glassware and fabrics. Learn more here

Join the conversation and let us know your thoughts by following us on Twitter, Pinterest & Instagram (@TekturaTalk) and Facebook (@TekturaWallcoverings).
For more case studies, blogs and trend reports - click here.
Or click here to sign up to our newsletter to keep up to date with what's going on and our latest launches.