Discover the mystical world of Modern Love

Published on , in News.
Take a former fashion editor for Elle, combine with an illustrator/fashion designer ... and the result is MODERN LOVE. They've collaborated with Escada, Christian Dior, Liberty... and now Tektura !
Having conquered the fashion world, illustrator/designer Sarah Arnett and former Elle fashion editor Kim Hunt have re-imagined their designs for interiors.

These designs are exclusive to Tektura. Let's have a look...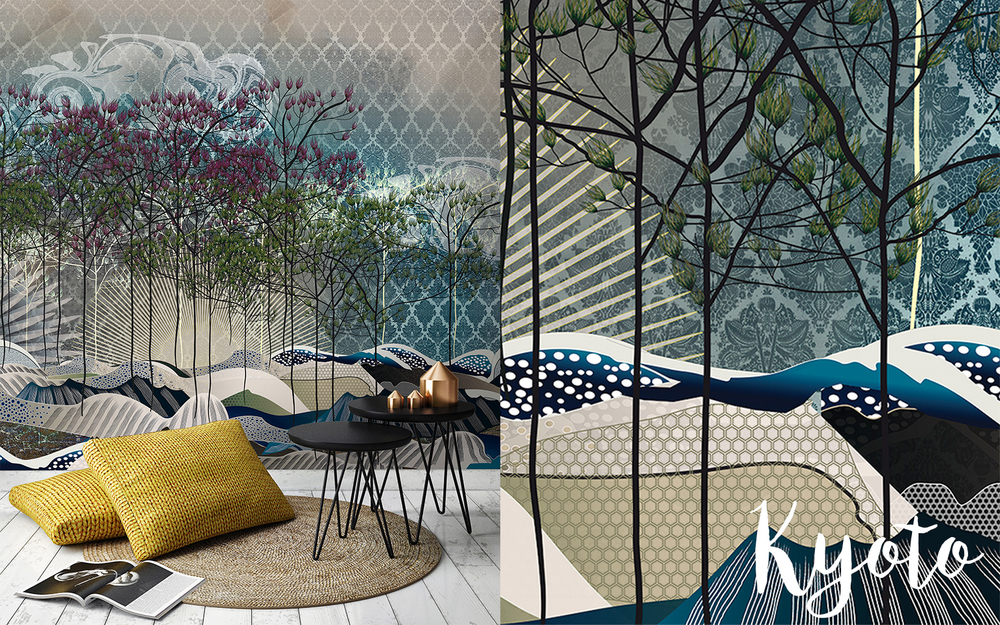 Each mural is designed to reach 3 metres high and span walls 5 metres wide (or more). Selected designs can be repeated for longer walls.
There's a strong oriental influence in many Modern Love designs - In Kyoto, magnolia trees grow against a backdrop of Japanese-inspired mountains and sunbursts. Intricately detailed damasks create the clouds and sky.

Mystical landscapes are saturated with colour and a thousand tiny details. Influenced by ancient art, oriental pattern, African vibes and Asian artefacts, Sarah and Kim are modern day storytellers.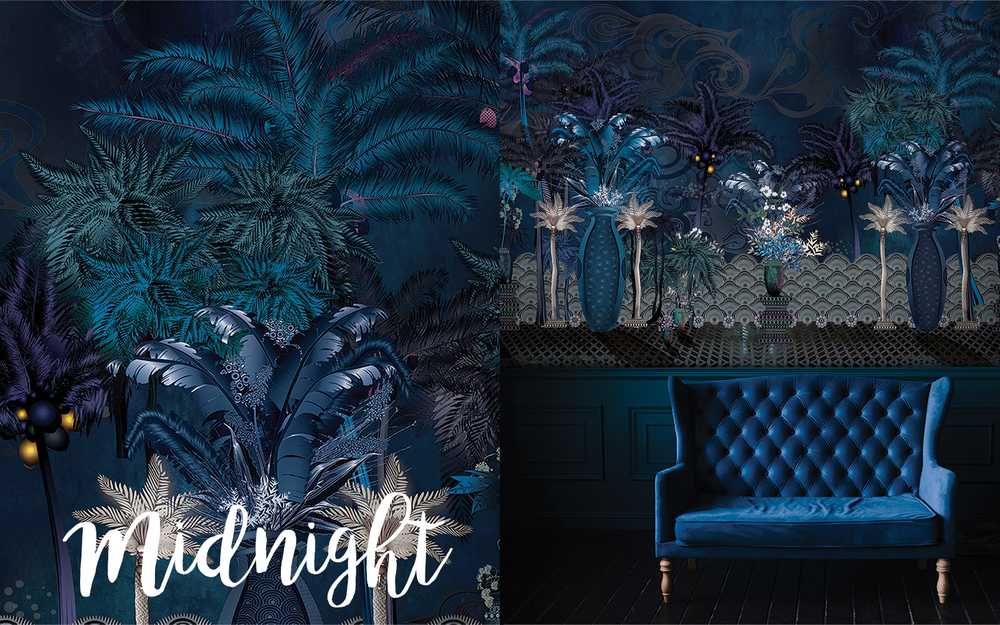 A kaleidoscope of colour, clashing pattern and detail: Wonderland has everything. To appreciate each detail, get up close..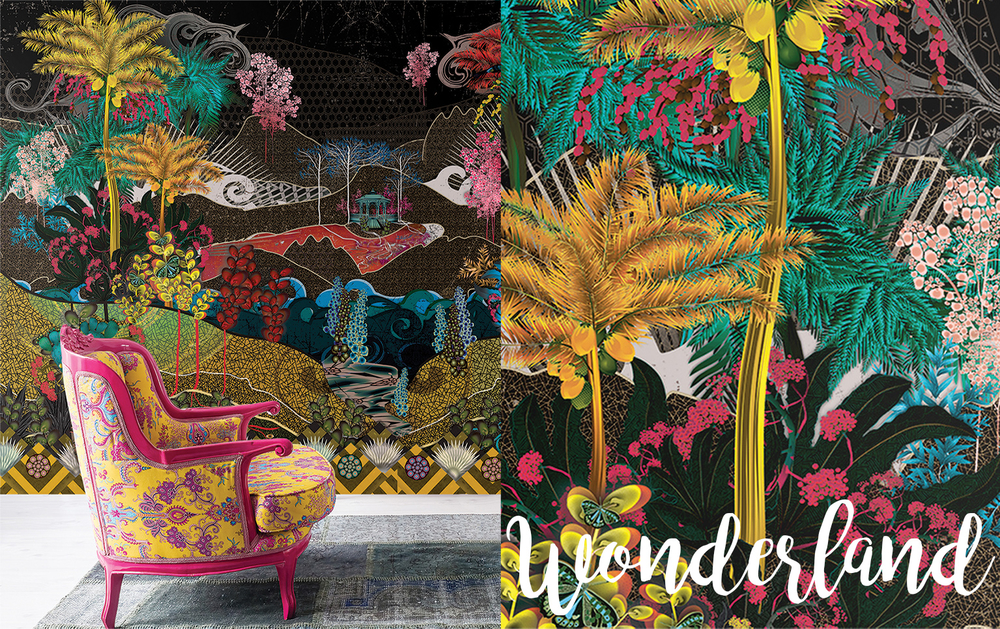 A stairway leads you to the Secret Garden where campaniles and minarets are tucked away behind palms and ferns.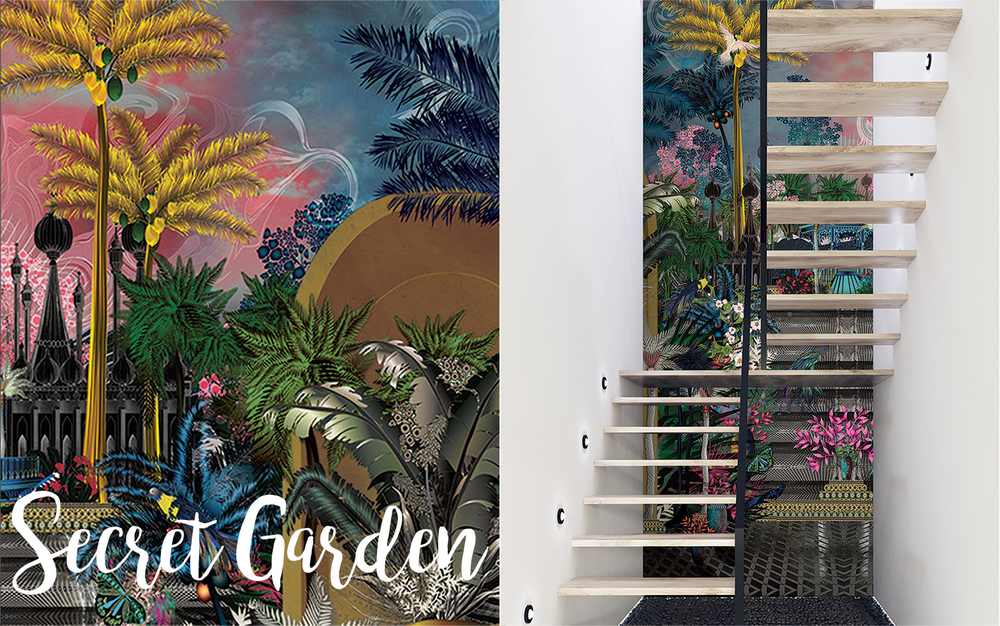 Sarah and Kim have travelled the world collecting artefacts, fabrics and memories along the way. Cabinet of Curiosities is their story - of the people they've met, the places they've been. Each item in the cabinet has a tale to tell.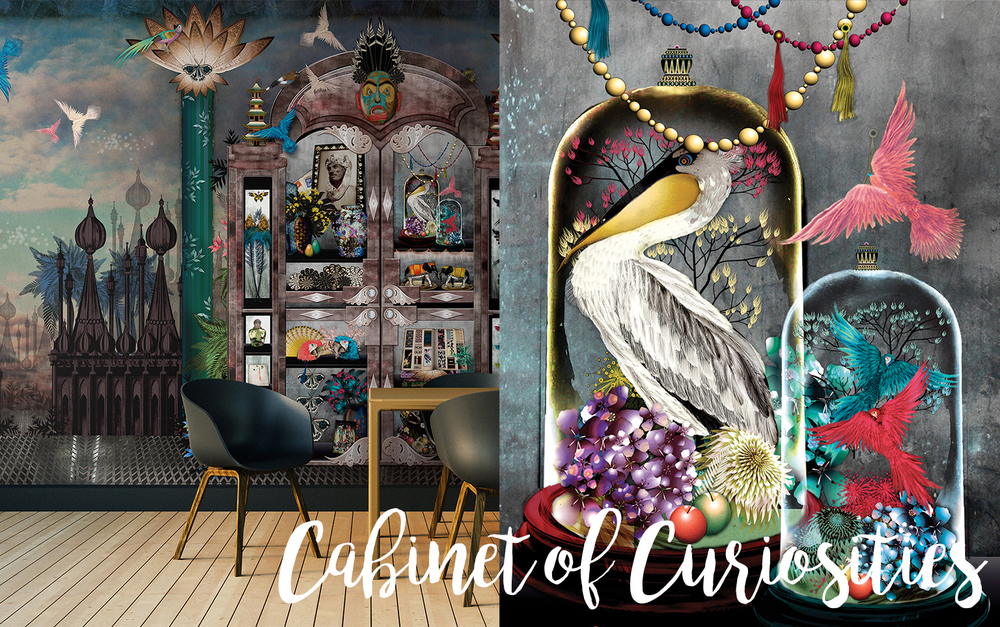 Look closely and you'll find a little monkey hidden amongst the palms. Available in three shades : Pale, Bronze and Dark - each version of Jungle Palms creates a stunning backdrop for commercial and residential schemes alike.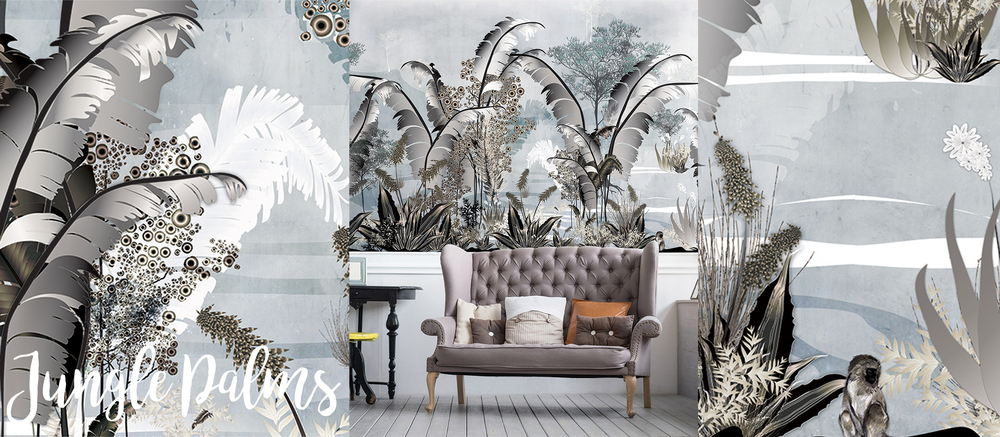 And finally here's an homage to Frida Kahlo - this intricate garden scene bursts with colour, pattern and sheer zest for life.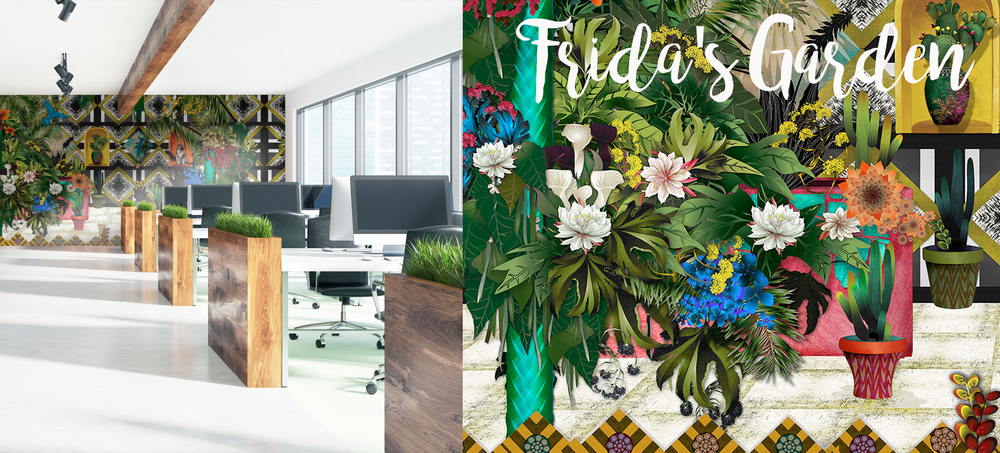 All designs are offered as wallcovering, window film, acrylic panels and we can print onto Zintra acoustic panels. Modern Love will undertake commissions to create a totally unique made-to-measure design for clients, as well as offering fabrics and upholstery. If you're interested find out more here...

If you'd like to find out more about our Modern Love designs please click on the individual links here: Cabinet Of Curiosities, Kyoto, Jungle Palms, Midnight, Secret Garden, Wonderland, Frida's Garden.
Join the conversation and let us know your thoughts by following us on Twitter, Pinterest & Instagram (@TekturaTalk) and Facebook (@TekturaWallcoverings).
For more case studies, blogs and trend reports - click here.
Or click here to sign up to our newsletter to keep up to date with what's going on and our latest launches.