Grand Designs Live 2017

Published on , in News.
When Grand Designs invited two of our clients to showcase their work at this year's Grand Room Sets feature, we wanted to share their adventure with you. Suki Shocker and Samatha Theakstone both approached us to help with wallcoverings. Here's how it all panned out.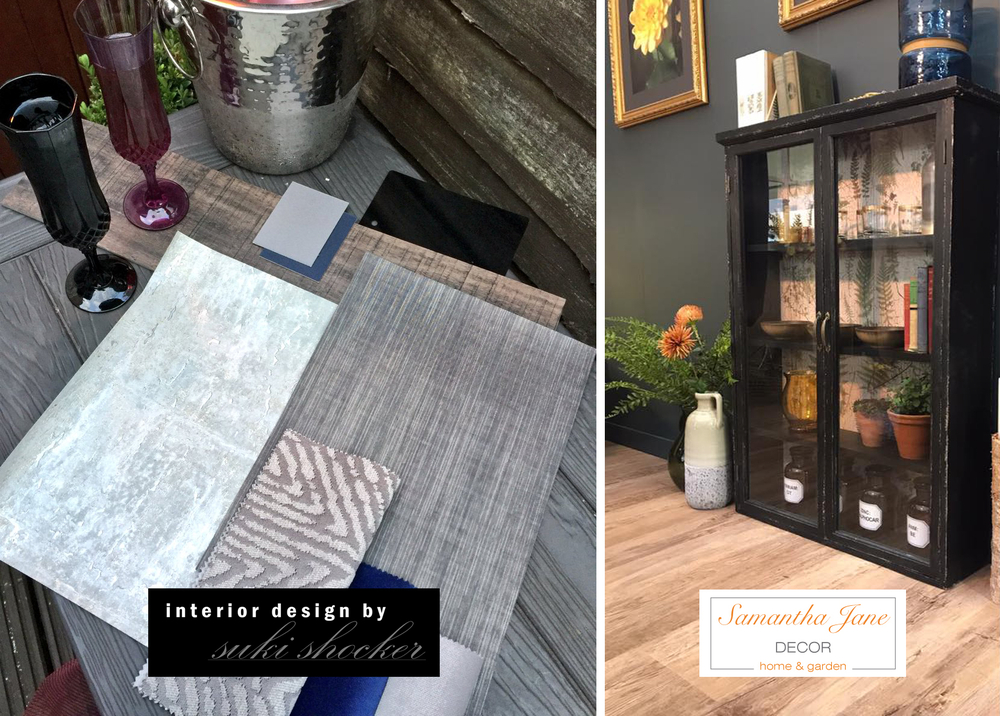 The brief was "to create a room based on a popular interior design trend". Suki Shocker mixed high-end product with low cost pieces and followed his ethos of creating an overall look of luxury on a budget...without sacrificing design.
Presented with a space 4m x 4m, the work began.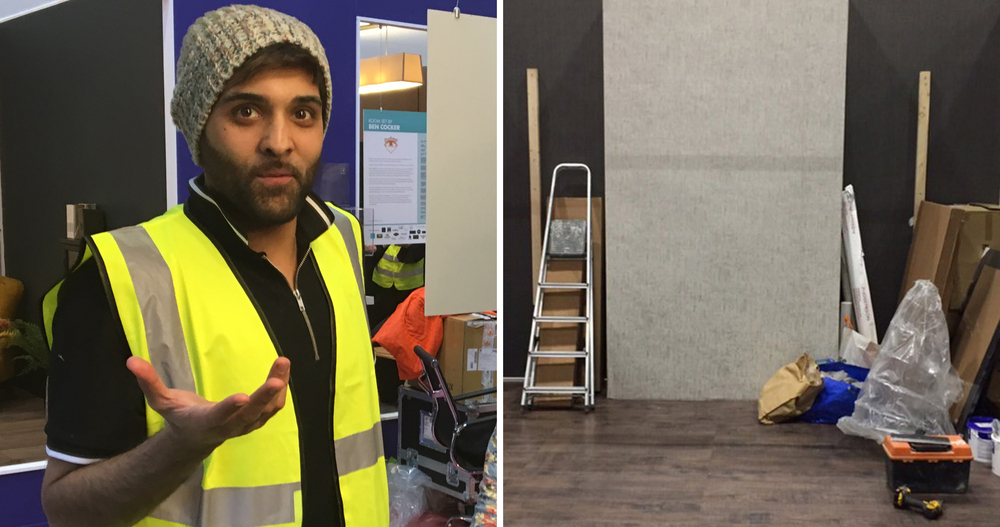 For Suki Shocker, textures are a key feature. Amphora cork and Skyward woven silk wallcoverings are by Tektura; oak flooring by Interface; chunky geometric upholstery by Panaz. All are complemented by the dramatic lighting by R & S Robertson and clean lines of the furniture by Boss Design. Mirrors, picture frames, occasional tables and accessories were all sourced from Ikea. Artworks were downloaded from internet image libraries and printed locally. Colours are dark and moody, offset by gold, copper and bronze. Click here for more about Suki Shocker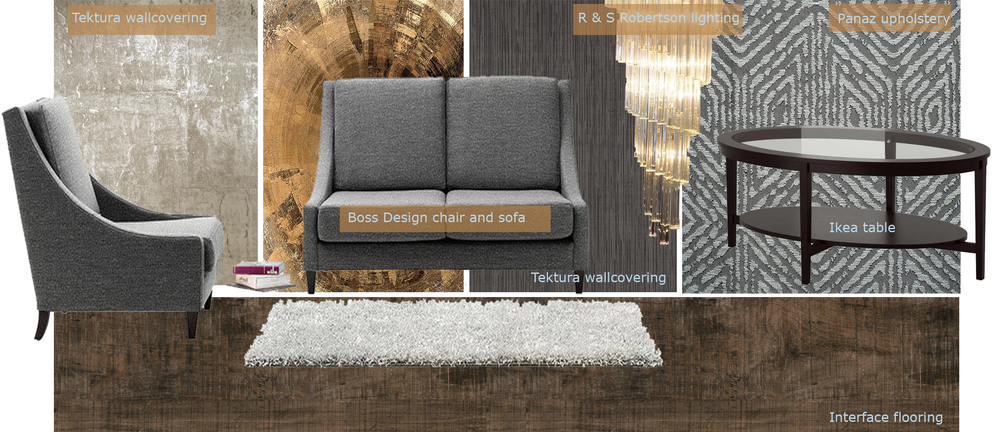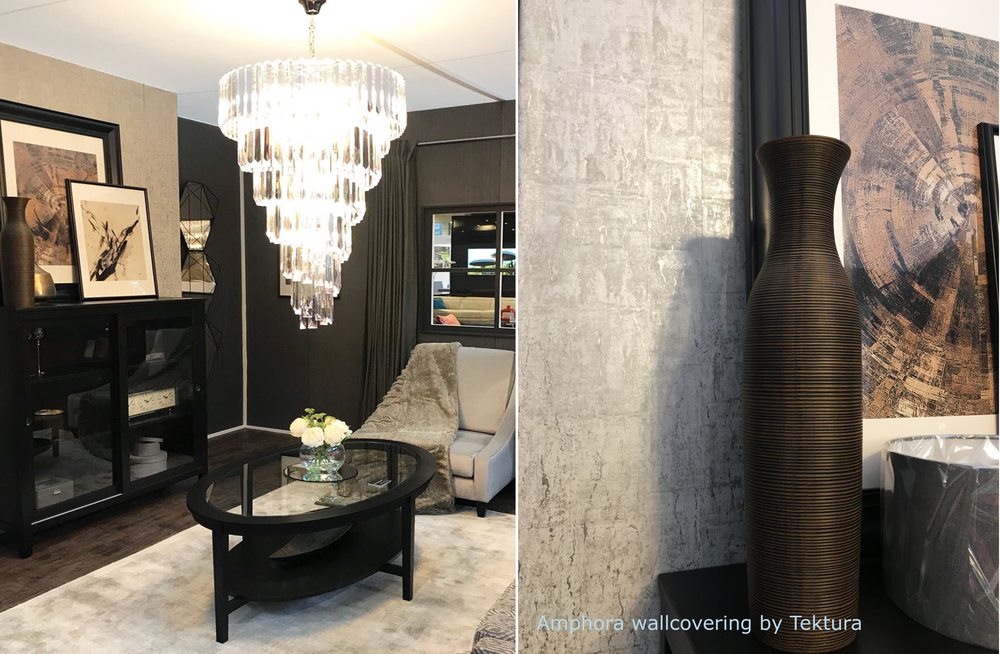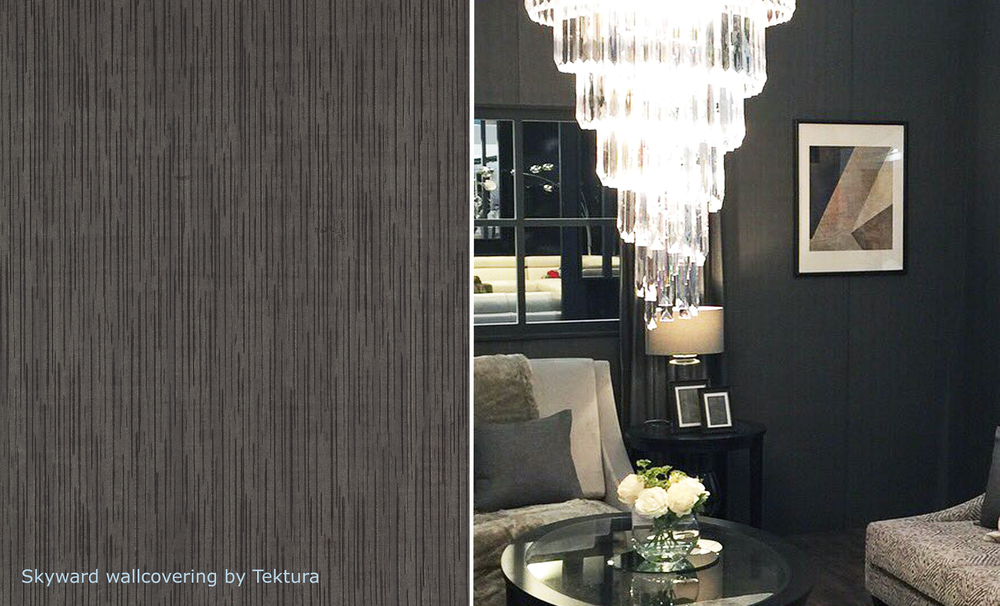 Samantha Theakstone meanwhile opted for a botanical theme. Her company's belief is that design should be accessible to all and this is reflected in the abundance of products she chose, all of which are readily available from respected retailers.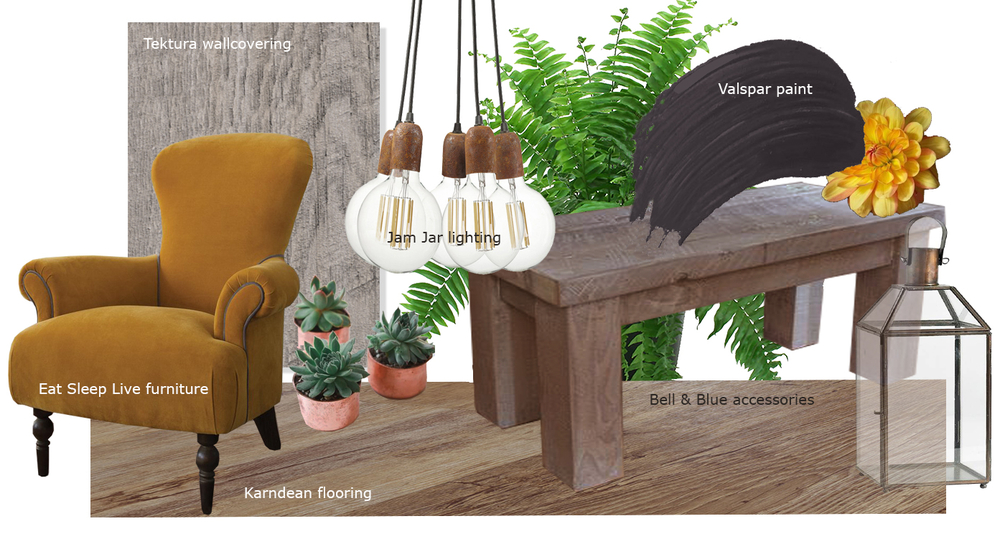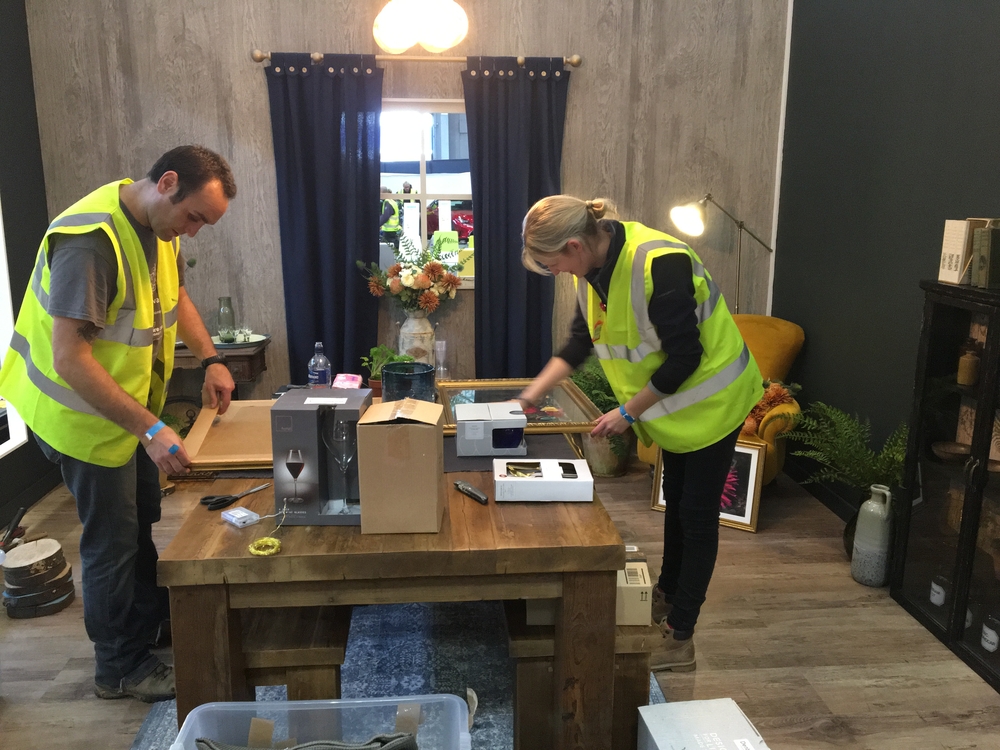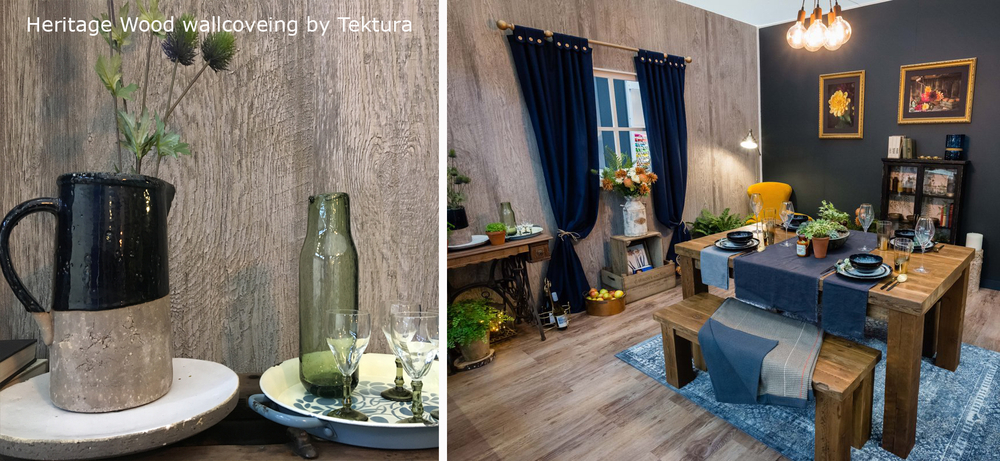 Samantha's botanical theme focused on earthy colours combined with blues and greens. Flashes of yellow found their way into upholstery and floral photographic artwork. Timber effect flooring by Karndean, our Heritage Wood wallcovering and paint by Valspar created the backdrop for furniture by Eat Sleep Live, pottery by Denby, accessories by Lusso and Bell & Blue, flowers and foliage by Fox Flowers and lighting by Jam Jar and The Workshop. Head over to Samantha's facebook page for more.
If you'd like to find out more about the Grand Room Sets features, click here
To keep up to date with all our news, follow our blog and what's new