HALE COUNTRY CLUB & SPA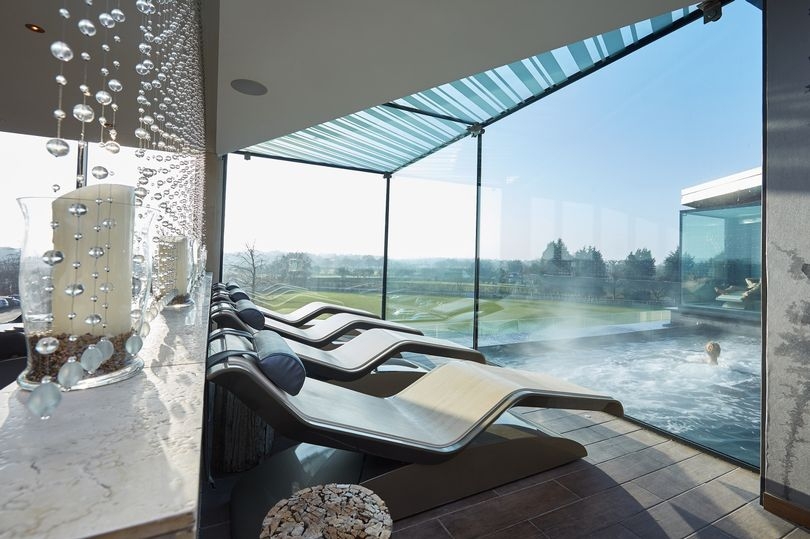 Published on , in News.
in 2016 the Hut Group acquired The Hale Country Club and Spa - a 50,000 sq ft fitness and beauty facility located in Hale, Cheshire.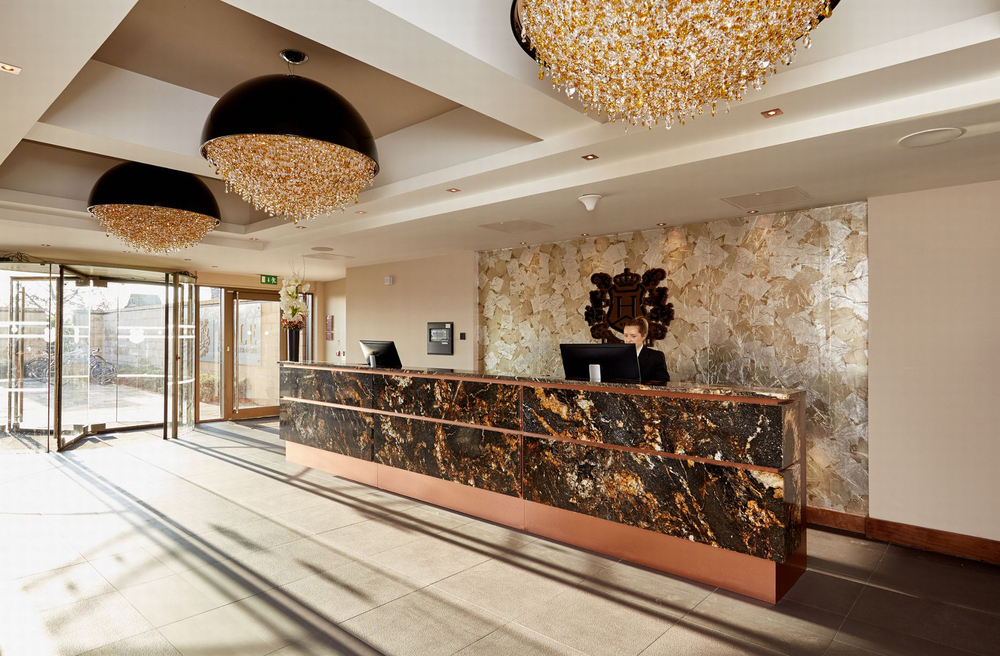 The new owners are one of Europe's fastest growing online retailers, and since the acquisition, they have embarked on a complete makeover of the club, starting with a £1.5 million refurbishment of the gym floor and spa area. The existing spa has been stripped out to create a bigger, light and more luxurious setting.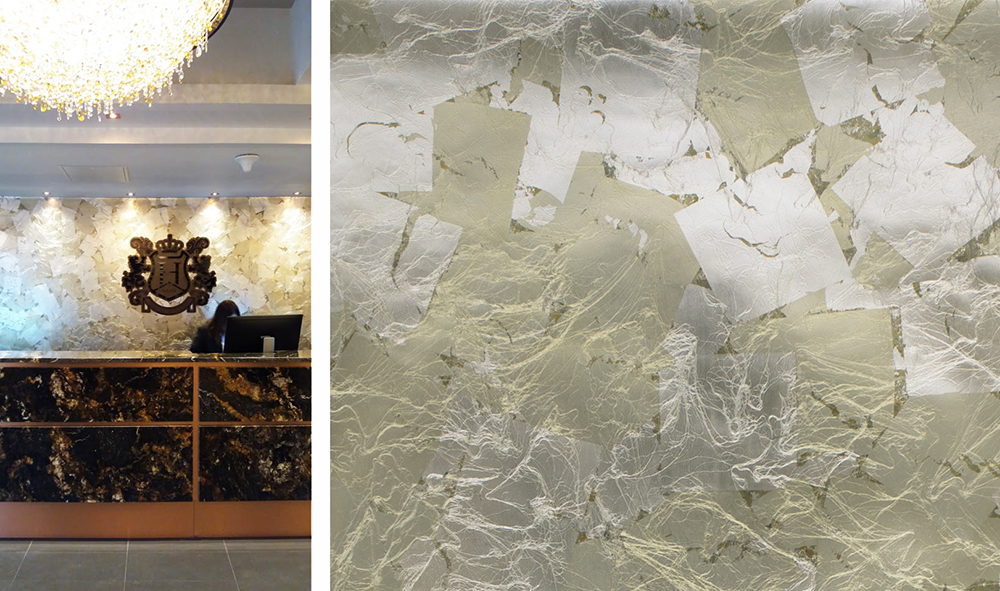 The Hut Group themselves chose the interior finishes, including our Eastern Clouds design: a hand-made wallcovering comprising sheets of silver, gold and metal leaf mixed with silk threads. See more like this here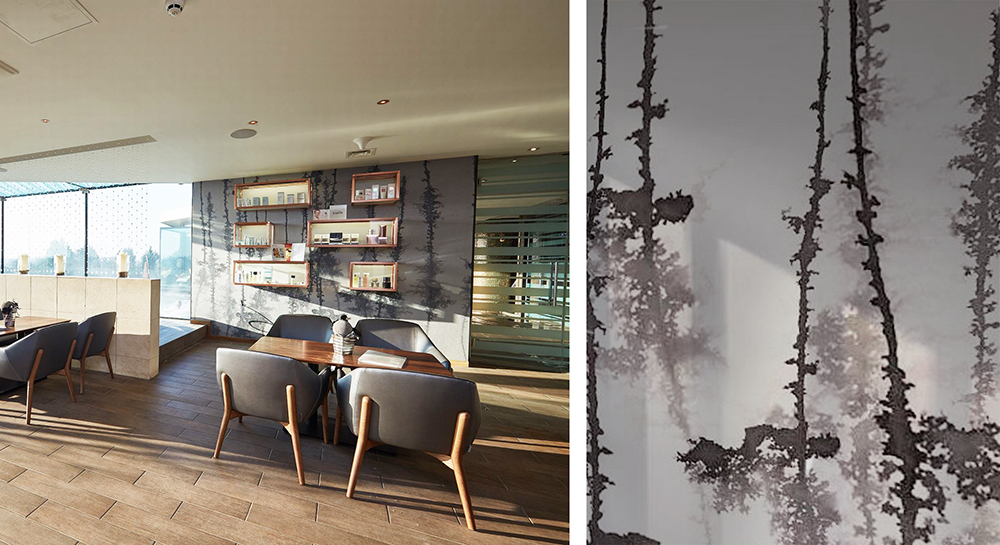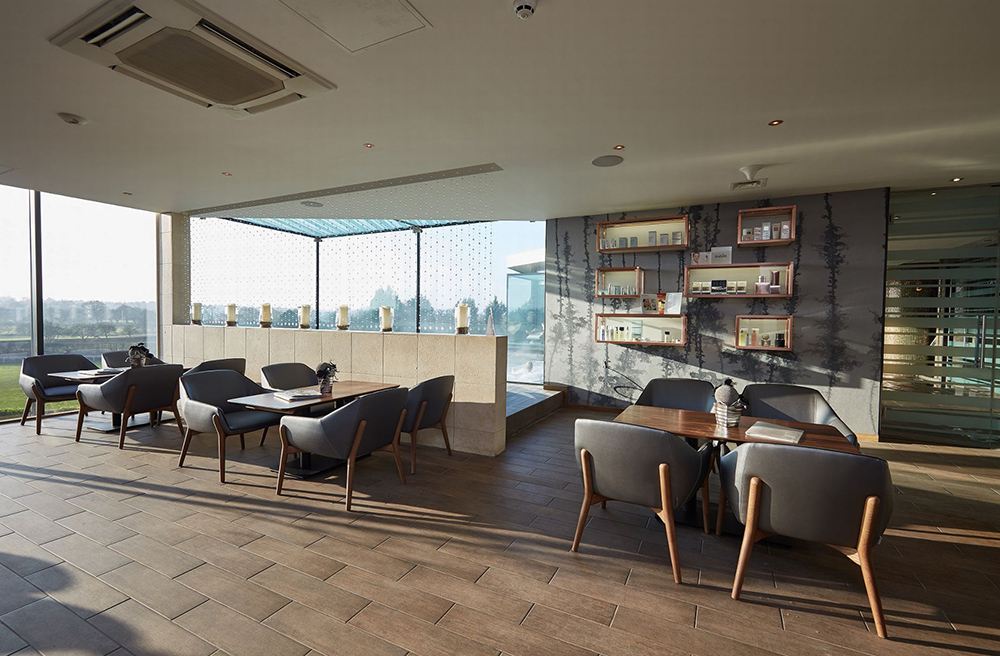 A new champagne lounge sits adjacent to the spa and overlooks the grounds. Our wallcovering Coral Forest was selected and we custom-coloured the design to complement the soft taupe, natural wood and stone interior finishes.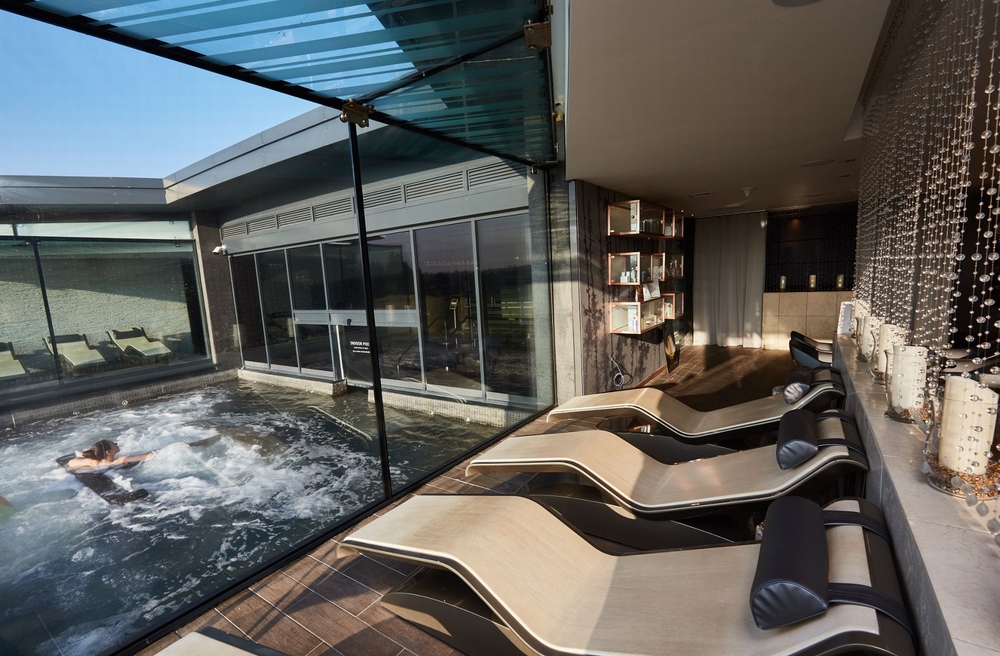 If you're tempted to become a member ..... there's very long waiting list.
Meanwhile, to find out more about the designs featured, click on the links here : Rare Finds, Coral Forest