Heimtextil and Maison & Objet roundup 2019

Published on , in News.
Didn't get a chance to visit Heimtextil or Maison & Objet this year? Don't worry, here's a quick round up of some of the trends displayed at each show
Heimtextil 2019 - "Toward Utopia":
Heimtextil's trend space was all about choosing your own utopia. Whether through escapism or finding sanctuary, it's all about constructing your own safe space. Let's have a look at their 5 areas and what the experts tell us...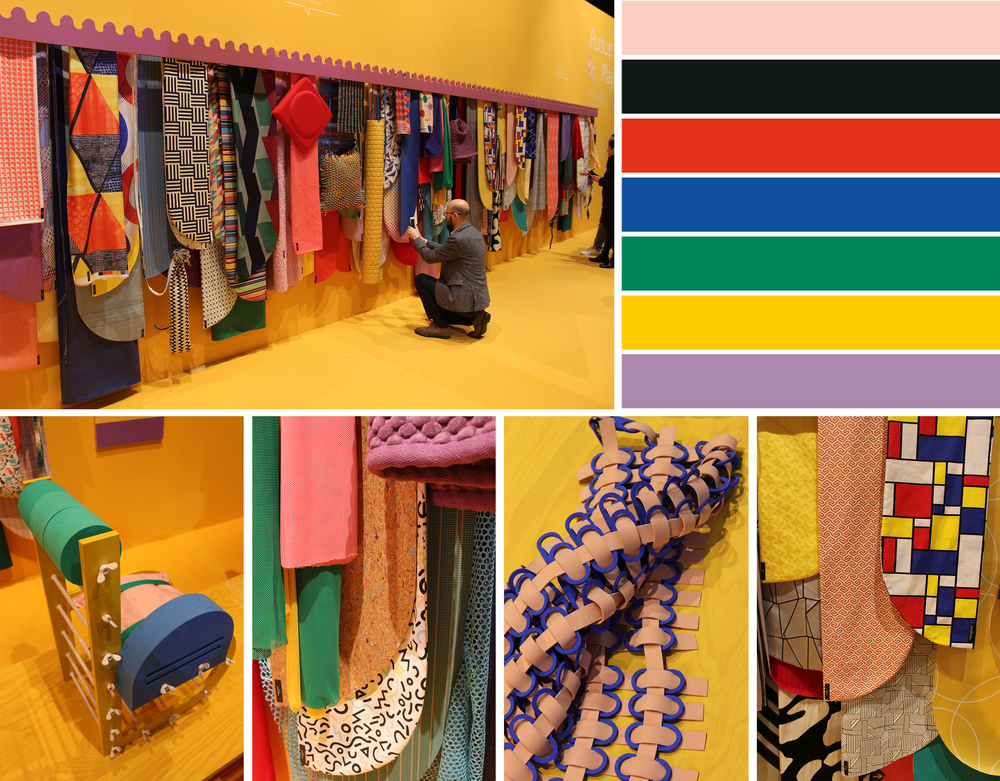 Pursue Play:
In an era of uncertainty, political instability and environmental problems, we satisfy our need for optimism and creativity with play. Designers focus on tactile interactions and daring designs have a touch of humour! Shapes and colour palettes take on a touch of surrealism as the use of rich primary colours is playful and naive. Together abstract forms and a bold play with patterns & textures challenge us to be imaginative.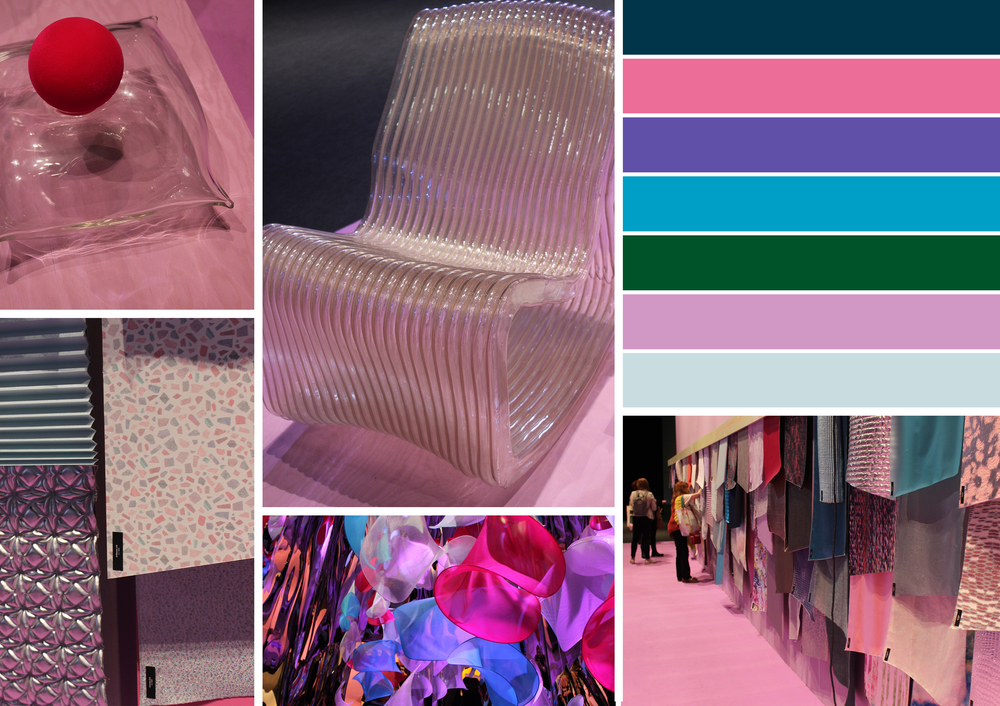 Escape Reality:
A new utopia can be rooted in both the digital and the real. The potential of virtual and extended reality blurs the boundaries between fantasy and reality. Shimmering, iridescent surfaces can be transformed by movement and create a fleeting, intangible form of motion. Mother-of-pearl effects and high gloss give a sense of fluidity and movement, whilst ethereal combinations of light pastel shades create a surrealistic, hyper-real mood.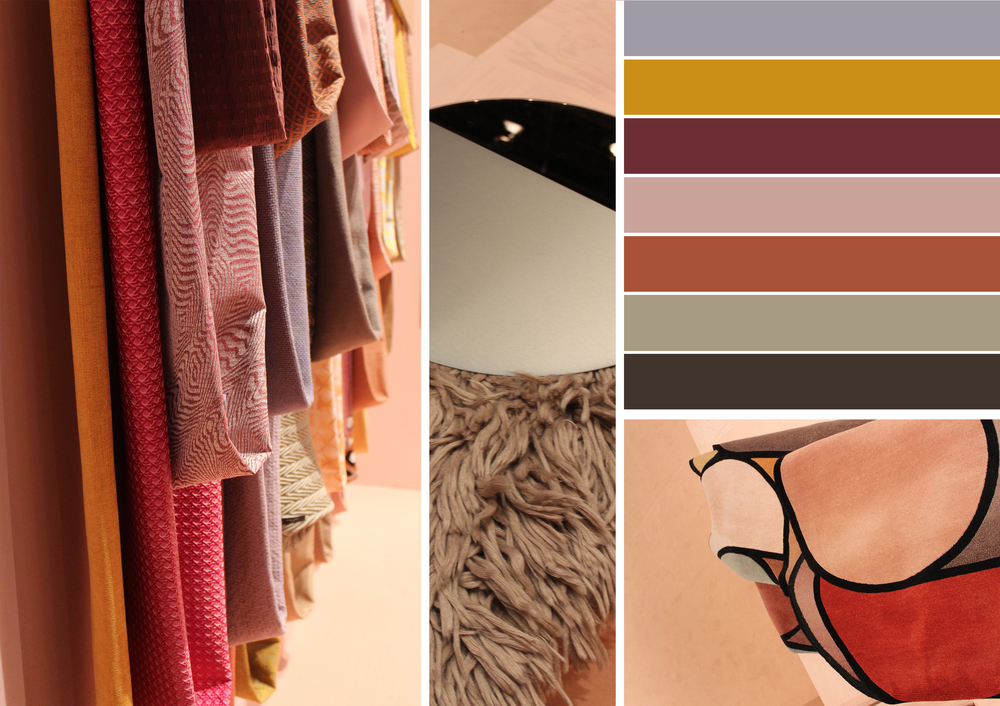 Embrace Indulgence:
High-quality materials and rich colours, a modernist style and solid craftsmanship combine to form a vision of the future of luxury. In a modern age marked by uncertainty, we look back through rose-tinted glasses to earlier eras, remember the comfort of the good old days, long for security and surround ourselves with a calm, inviting aesthetic. Cleverly combined, honest materials and simple opulence form a new kind of comfort.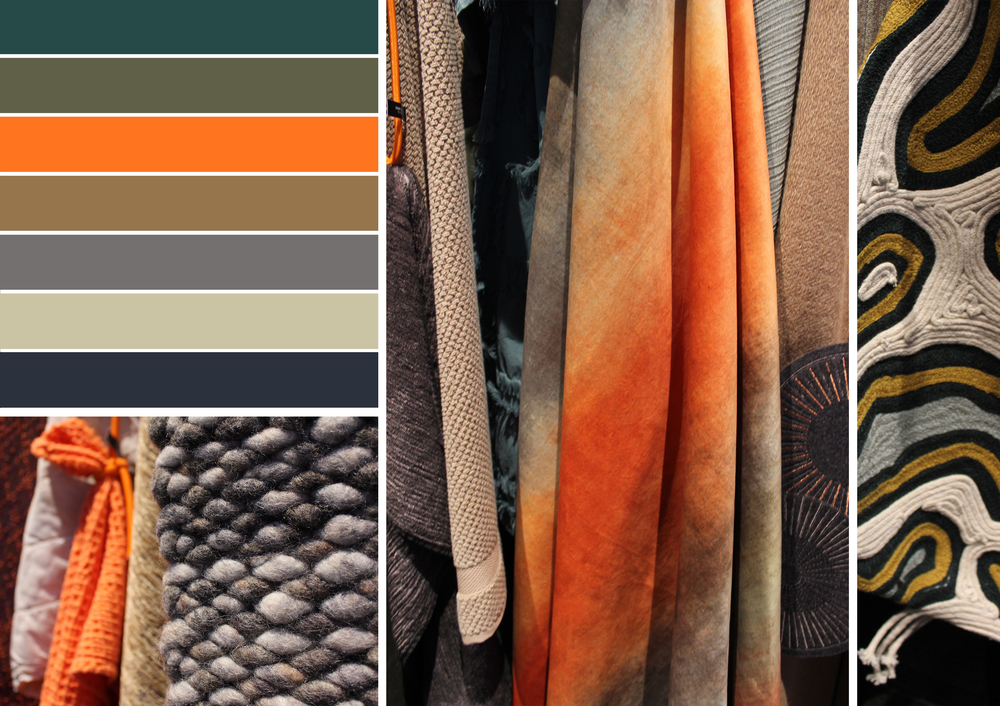 Go Off Grid:
The search for a closeness to nature leads to a yearning to live more naturally, to return to the origins of humanity and to live in harmony with nature – and not against it. Go Off Grid is about the cross-over of survival in remote locations, supported by high-tech equipment. The combination of hard-wearing outdoor textiles and workwear, utilitarian aesthetic, durability and functionality. Colours and patterns are inspired by nature and celebrate the supposed "imperfection" of the natural world.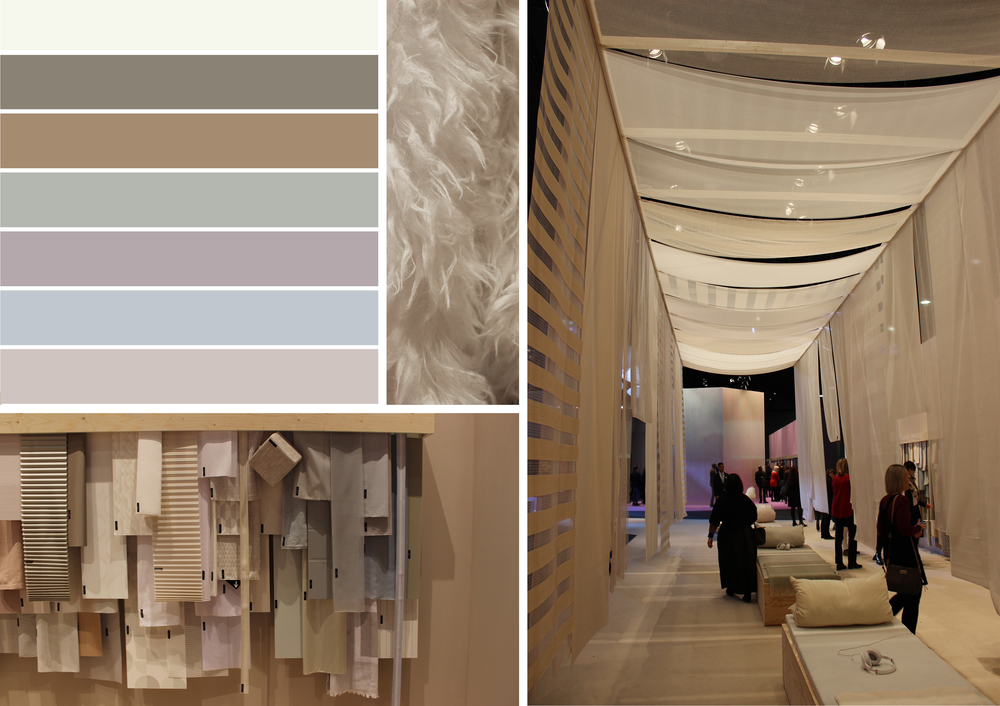 Seek Sanctuary:
In the midst of our intense, hyper-connected everyday life, more and more people are looking for ways to "cut off" all connections – for a utopian haven of peace amidst all the noise. They retreat to oases where they can switch off to find relaxation. Seek Sanctuary is about the search for and appreciation of design that is simple, beautiful, functional and high quality. The combination of a minimalist colour palette with structural details, curved shapes and upholstery gives rise to comfort and warmth.
Maison & Objet 2019 - "Excuse my French!":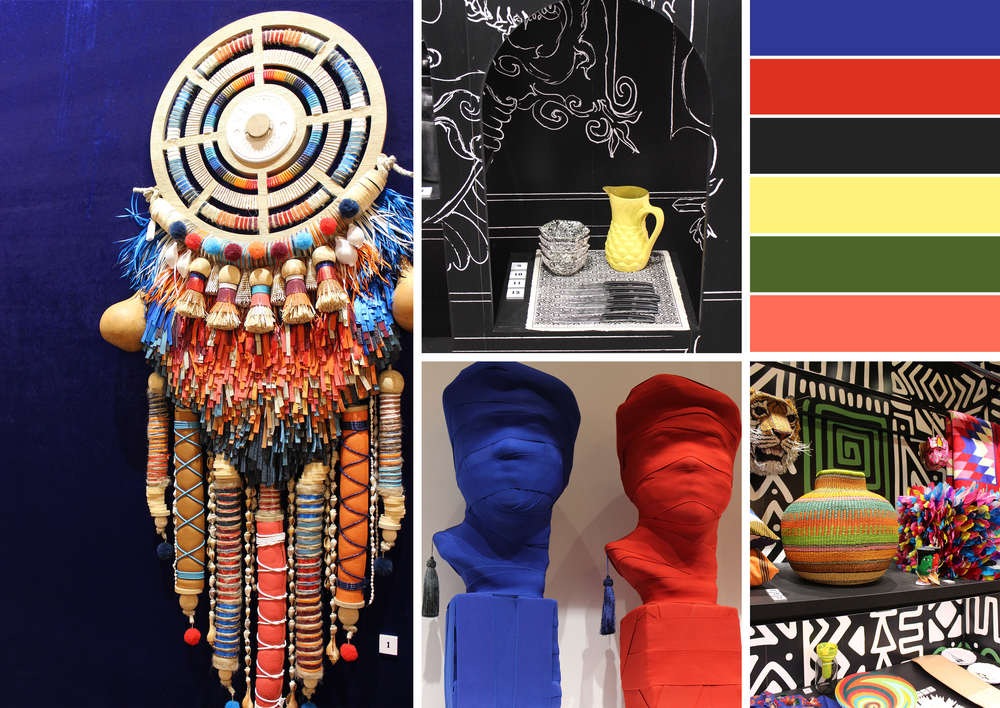 Excuse my French!:
Maison's trend area was all about celebrating French identity. "There's a renewed curiosity about the French abroad, a sort of fascination at the moment", states Vincent Grégoire from the Paris-based forecasting agency NellyRodi. For him, the movement is linked to globalisation: "In a world where things are becoming standardized, people are looking for something different". The trend area thus showcased French brands and designers, as it highlighted the Made in France phenomenon.
Want to see more? Follow the links to see our Pinterest boards for both Heimtextil 2019 and Maison & Objet 2019.
Join the conversation and let us know your thoughts by following us on Twitter & Instagram (@TekturaTalk) and Facebook (@TekturaWallcoverings).
For more case studies, blogs and trend reports - click here.
Or click here to sign up to our newsletter to keep up to date with what's going on and our latest launches.