Meet the Designer: Dot Keedy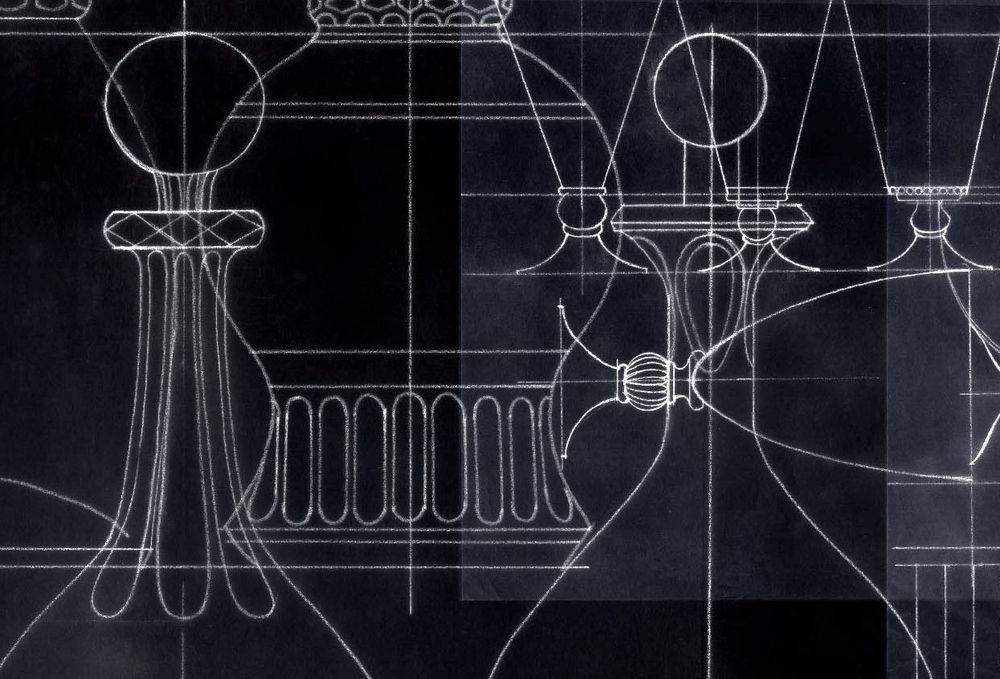 Published on , in News.
Welcome to our 'Meet the Designer' series – here are the artists responsible for our Digital Designer range to find out what makes them tick! Dot Keedy lives around the corner from our London office.....
Hi Dot!
You're behind some of our most popular Digital designs including Coral Forest and Vero Vetro (our first ever digital design). How do you go about developing your new designs?
For each season, we start the design process by hunting and gathering. We try to identify unique vibes, extracting a sort of logic from the creative process.
And who influences your work?
There are so many artists and designers that are truly inspirational. We particularly love the ethos of the Surrealists with their unexpected juxtapositions and spontaneous beauty. Tom Ford is always amazing.
What about places? Where inspires you?
I'm lucky. I travel round the world for my work, with LA, Italy and Paris as regular haunts. But there's nowhere like London and there's nothing like a good rummage round antique markets to get the creative juices flowing.
Many of your designs are hand drawn aren't they? But we've noticed you've started using photography and digital image manipulation.
We're pretty versatile with multimedia techniques – something we're proud of. And we're always looking for new effects. We do avoid being totally computer-dependant though, and try to introduce movement and energy with whatever means we have.
Which of all your designs is closest to your heart?
I'm in love with Vero Vetro – it was my first wallcovering design and the blueprint-vibe appeals to me. I feel this design could look great in any environment.
Tell us about the amazing old warehouse you live and work in.
It's a 19th century industrial building in London's docklands. Space was the initial luxury plus the fab vibe. Bohemian characters and artistic souls are drawn to the area, and the building – lots of fun and always interesting! A lot of our furnishings came from Castle Gibson and antique warehouses dotted around London.
If you weren't a designer, what career would you have chosen?
I'm from a long long line of artistic types, so I'd probably have ended up doing something in the arts anyway, or something practical. I'd love to have been an actress until I discovered I suffer from the most horrifying stage fright.
Who would you most like to have dinner with, and why?
Ridley Scott. He's from the same town as me, in fact his childhood home is a couple of streets away from my own. One of my favourite films is Gladiator – I wonder how much of his early life influenced his fascination for history and driven his success? I'd love to hear his point of view, particularly as I've lived and worked in LA. He truly is my local hero – epic!
So what's new?
All things medieval are my fascination at the moment. Curios and curiosities are my thing and I've developed my 'Ideas' design as a result. I've also used a range of illustrative techniques here too.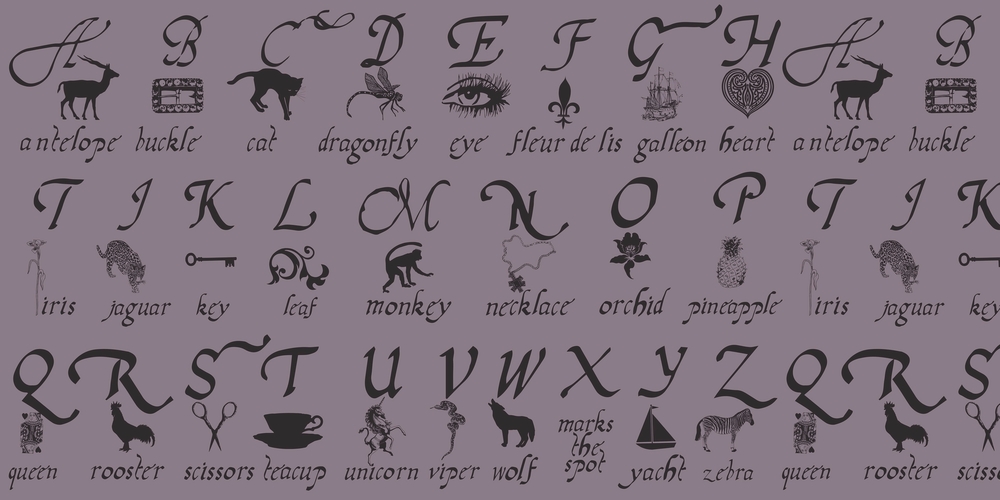 Check our some of Dots designs....
If you've enjoyed reading about Dot...you may like to see more of her designs here. All are perfect for use as wallcoverings and window film too.