NEW DESIGNER: Ashley Harry Haine

Published on , in News.
We're collaborating with Ashley Harry Haine - and are delighted to offer 10 of his whimsical designs...

This British born and Australian based artist is self-taught. His starting point is architectural illustration ... but there's more to discover as we explore each design.
His artworks are drawn completely freehand using just a pencil and fine-line pen - no rulers involved! Each design certainly has a sense of escapism - and can be linked to Ashley's personal interest in art therapy and the benefits of drawing.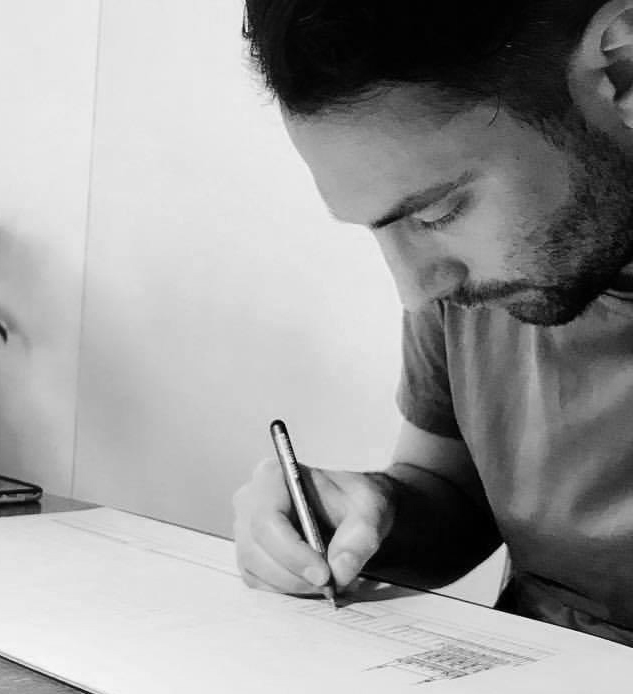 His ideas are driven by grand architecture, ornamental details such as baroque and rococo and styles through the 'Eras' including the roaring '20s and the golden age of film.
Sometimes he draws straight from his imagination...
If you're a child at heart you'll love our first design 'Hide And Seek'. This design reminds us of an old Victorian dolls house with all the interiors revealed...just waiting to be explored.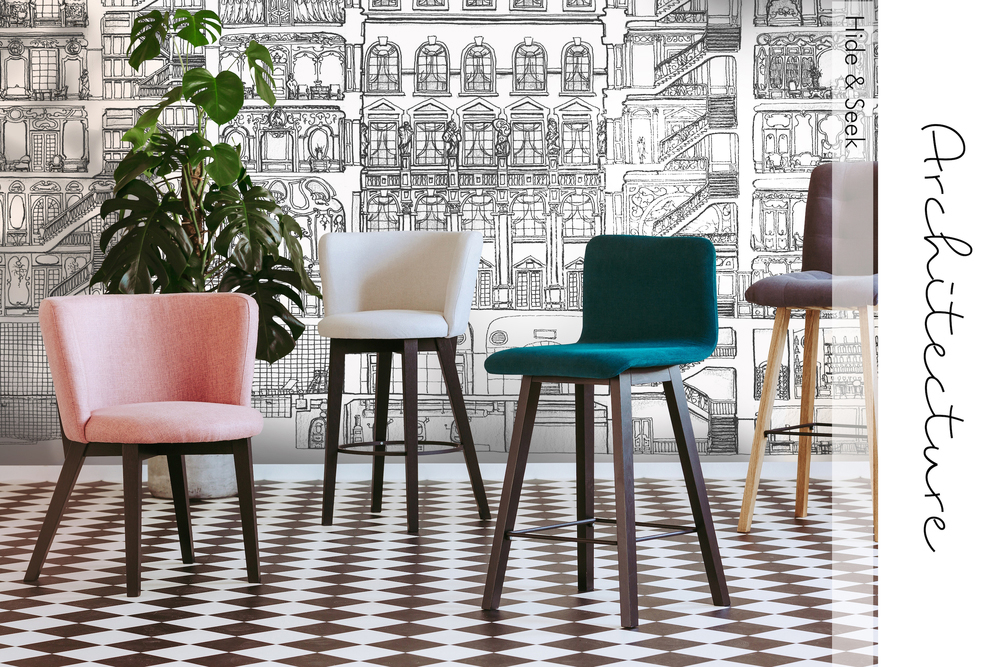 ...And sometimes he's inspired by original buildings like this 16th-century French chateau.

His artworks are full of intricate and quirky detail...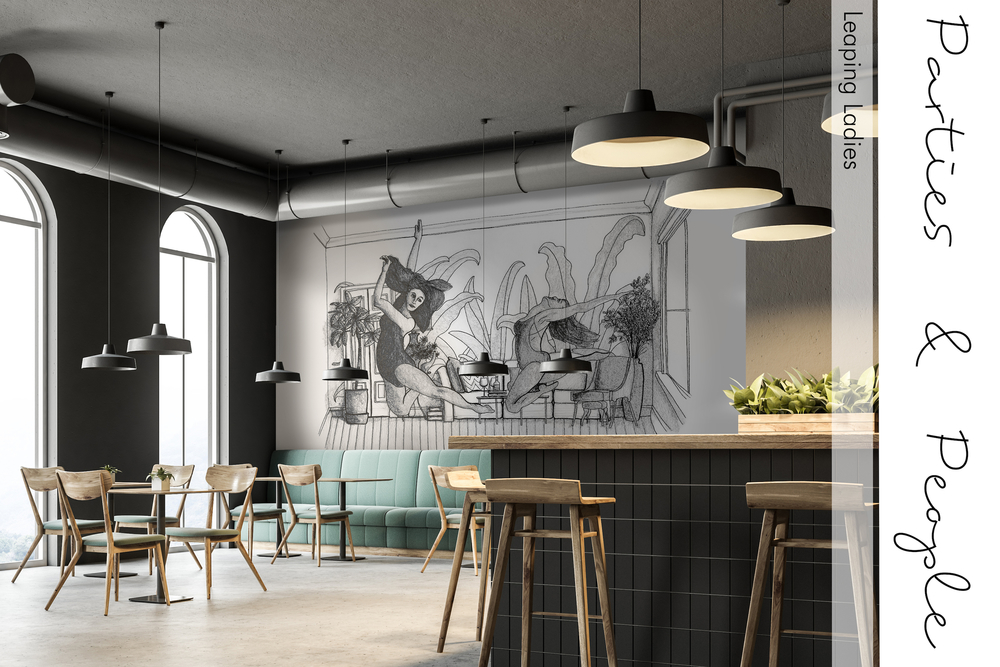 ...Whimsical characters add charm...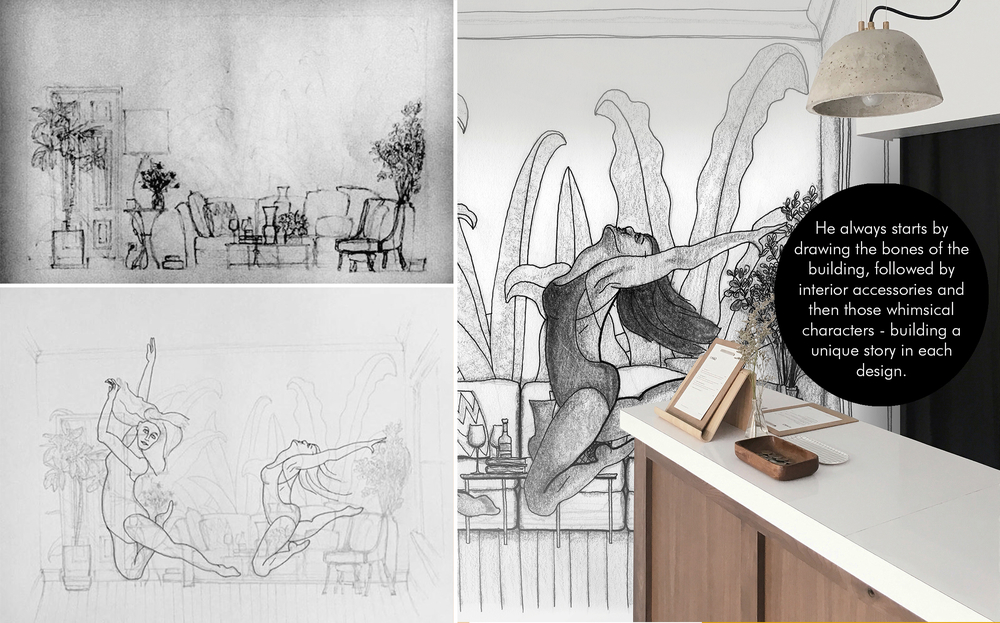 ...There's always a party...

...and sometimes even a little drama...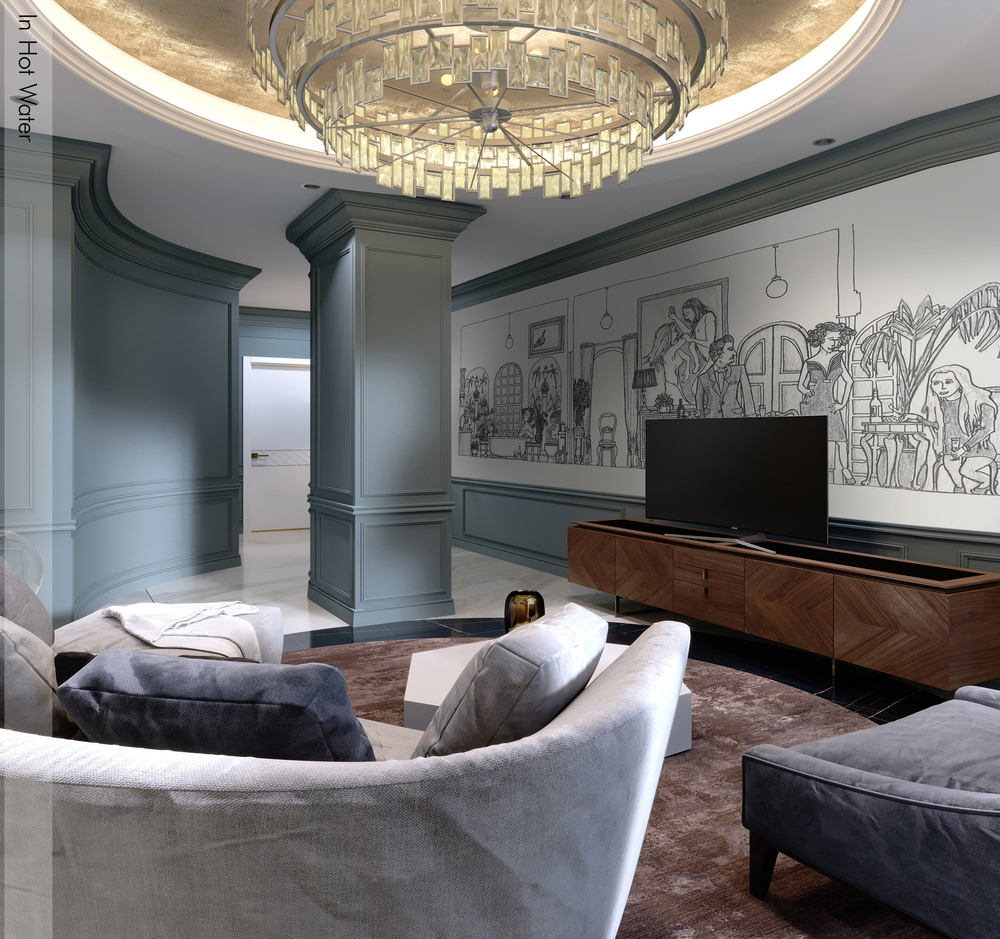 But the fantasy doesn't stop there, as Ashley's visitors aren't always of the human variety...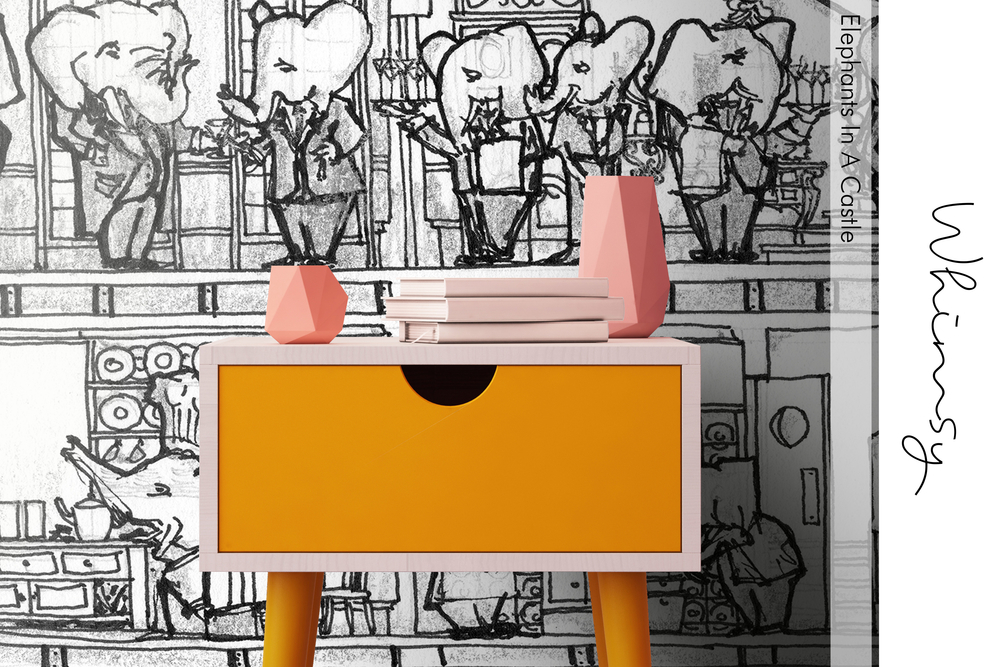 On occasion, he invites the most distinguished 'animal' guests...

...and they always come dressed to impress!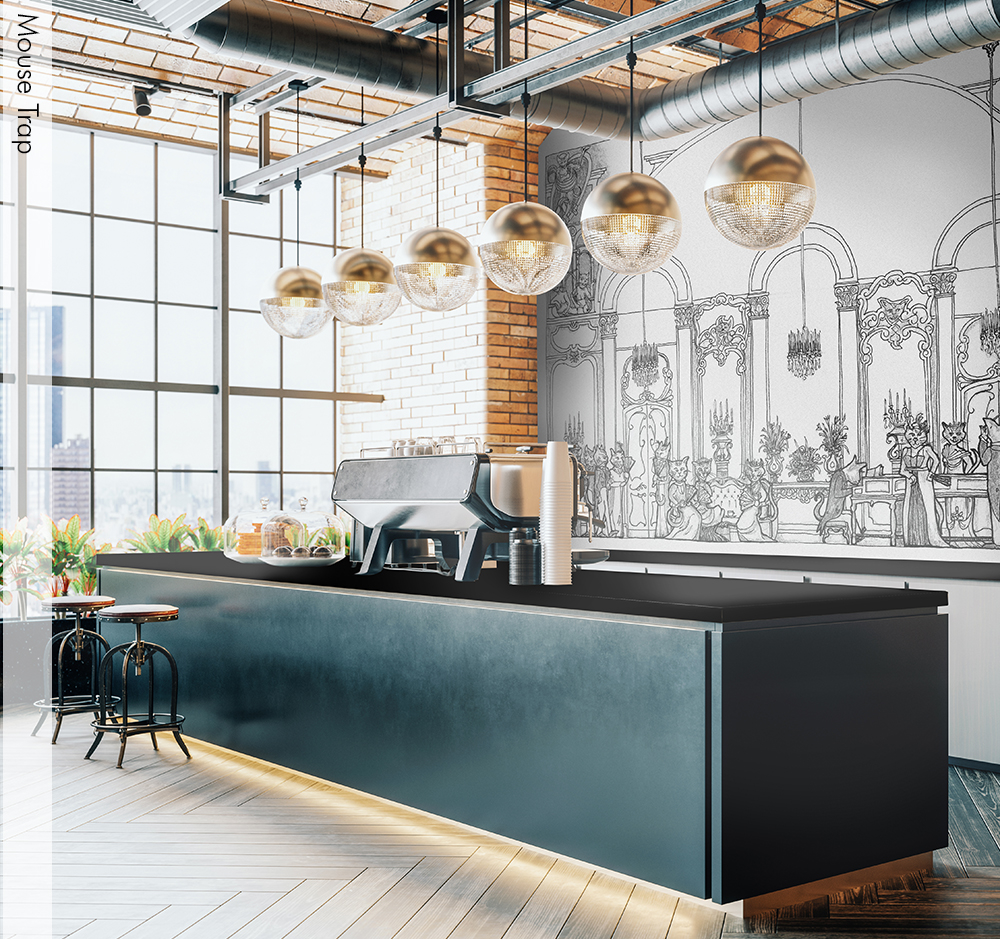 Original sketch marks show his imagination unfolding on the page...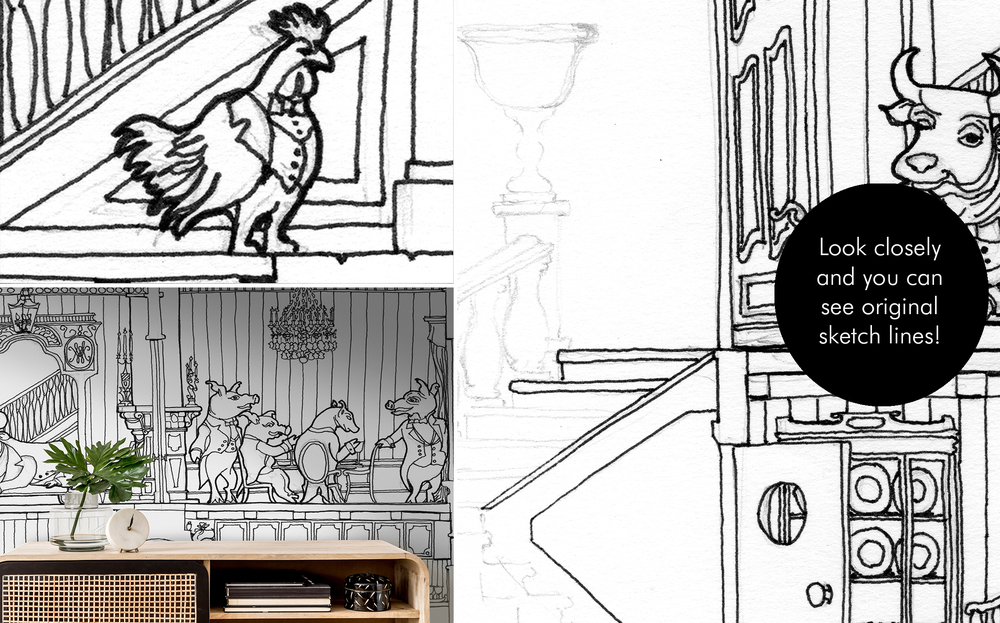 ...and a signature here and there - adds a touch of authenticity and added personality...

You're inside the Tea Room looking out!
Like what you see? Click here to find out more about all 10 designs!

All designs are offered as wallcovering, window film, acrylic panels and we can print onto our Zintra acoustic panels too. Click here to find out more.
Join the conversation and let us know your thoughts by following us on Twitter, Pinterest & Instagram (@TekturaTalk) and Facebook (@TekturaWallcoverings).
For more case studies, blogs and trend reports - click here.
Or click here to sign up to our newsletter to keep up to date with what's going on and our latest launches.