NEW DESIGNER: Kata Lips

Published on , in News.
Introducing our collaboration with designer Kata Lips!

An established international artist, Kata Lips' colourful and abstract landscapes are inspired by Japanese culture and design.
Using her own unique techniques, Kata pours oils, water and paints onto her canvases, then tilts and lifts the screens allowing the colours to flow naturally. Zen-like landscapes emerge; colours bleed and diffuse. Structural shapes are then painted by hand, creating abstract silhouettes, branches and trees.
We have translated these artworks into 2 unique wallcoverings Kigi and Shinrin - available in 26 colourways. Let's take a look...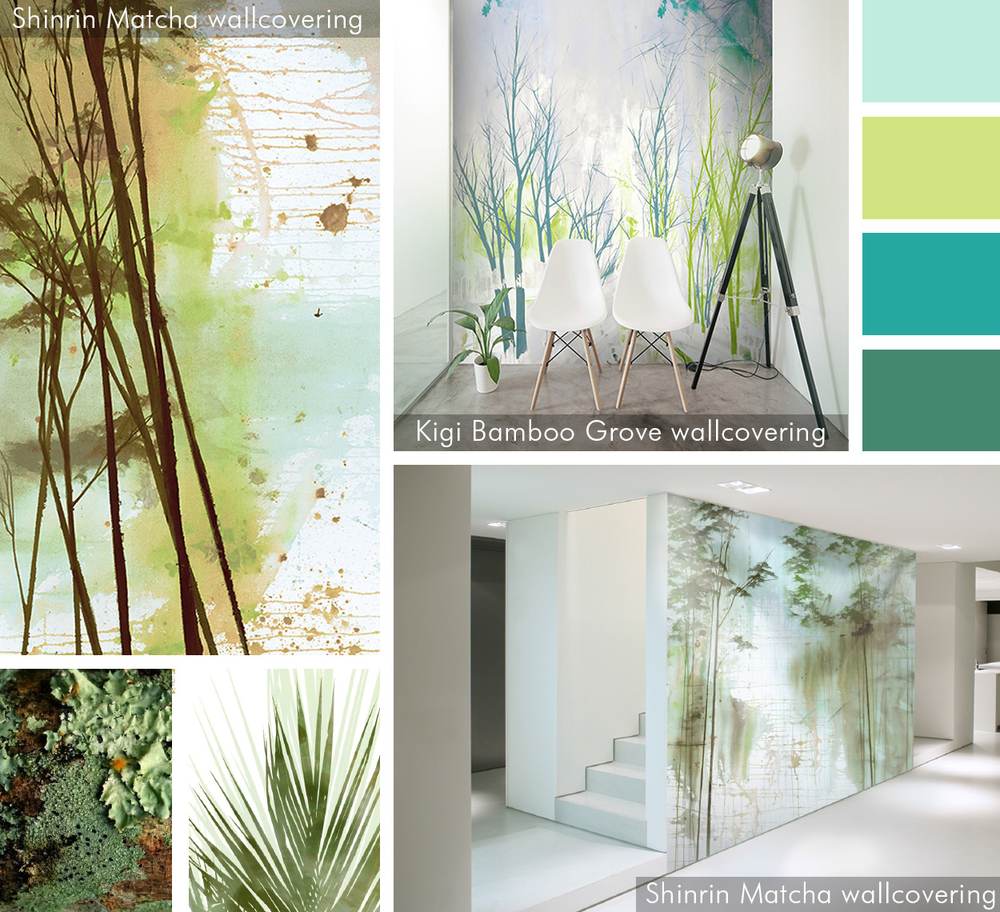 All designs shown here have been created exclusively for Tektura. Our first design Shinrin can be scaled up to fill a wall 3m x 7.5m. Kigi is 3m x 5m. Both can be cropped, or repeated length-wise to fit a longer wall. Colours can be adjusted, and all designs are available as wallcovering or window film. Check out all of our Kata Lips designs here.

Join the conversation and let us know your thoughts by following us on Twitter & Instagram (@TekturaTalk) and Facebook (@TekturaWallcoverings).
For more case studies, blogs and trend reports - click here.
Or click here to sign up to our newsletter to keep up to date with what's going on and our latest launches.