NEW DESIGNS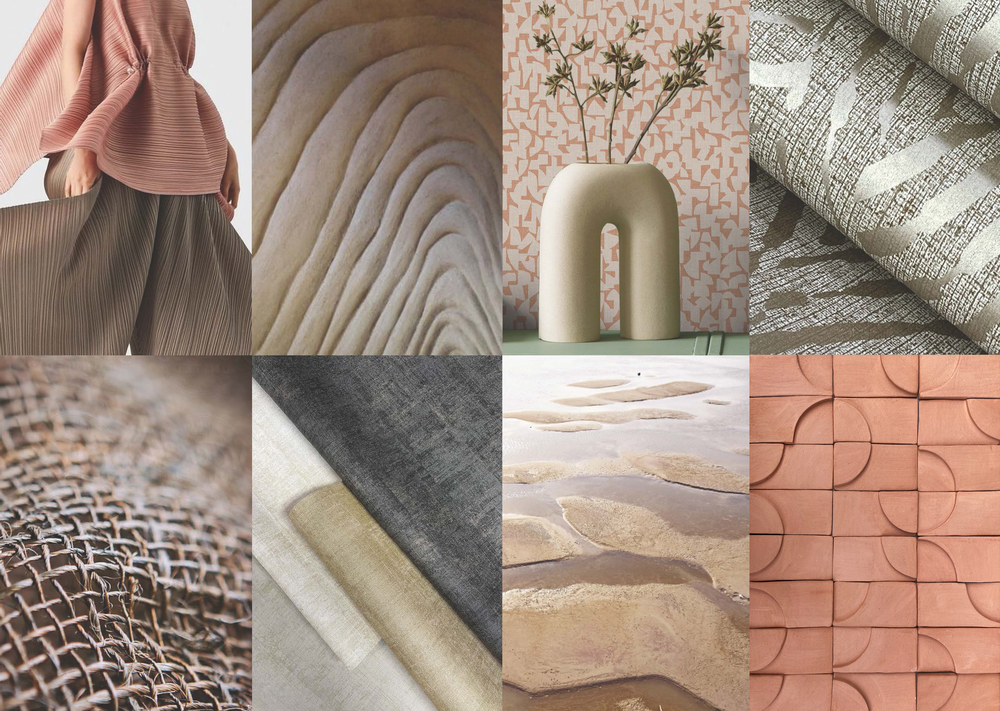 Published on , in News.
We're starting off with curves. Shapes take inspiration from natural elements. Contours and lines are fluid, mirroring water ripples and desert dunes.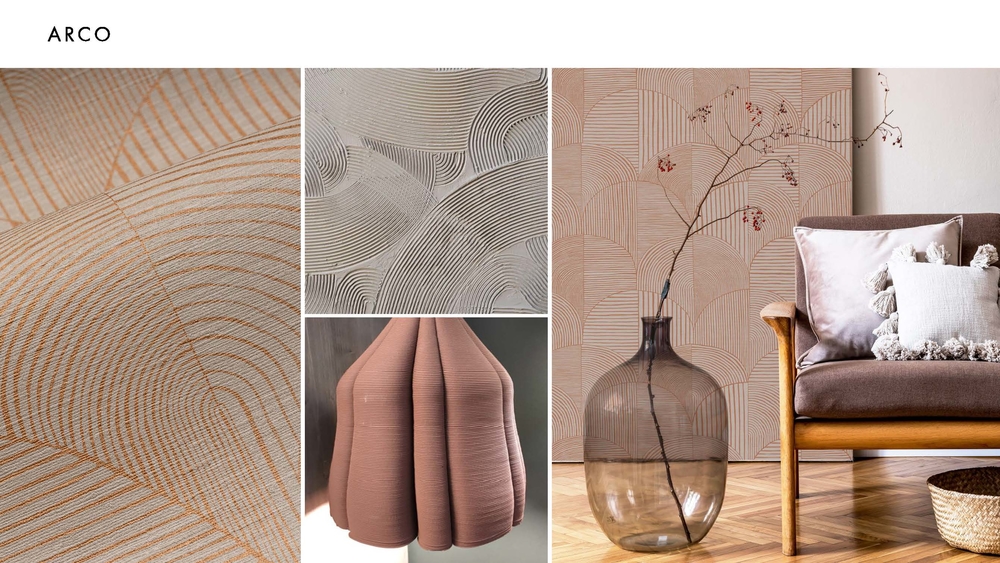 ARCO finds its roots in mid century and art deco design, but the lines are less engineered, and suggest a hand-drawn pattern.
Pared back and simplified, influences from Mid Century, the '70's and Art Deco are ever present. Colours are muted: chalk white, putty, clay and warm sand are complemented by accents of smoky teal , indigo and charcoal.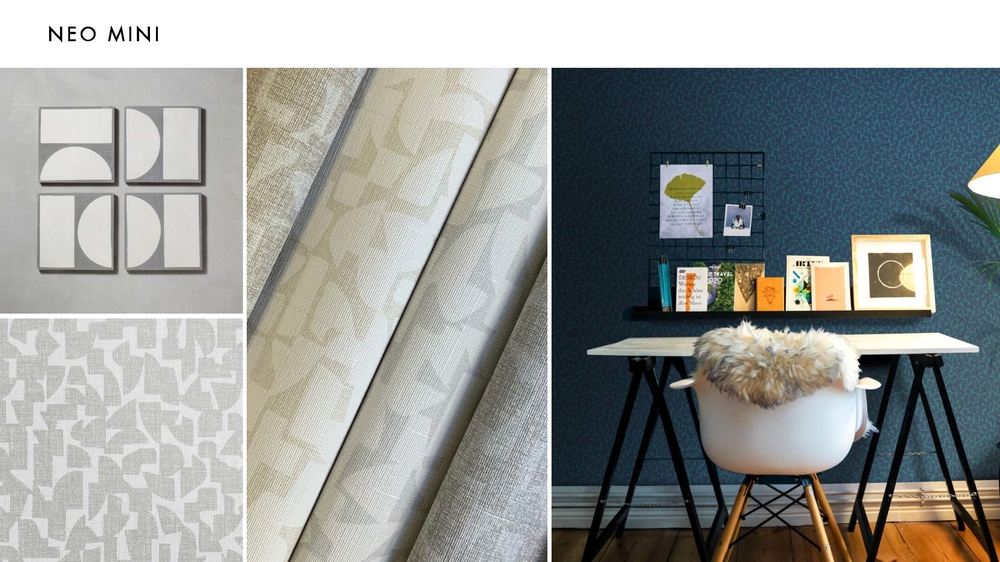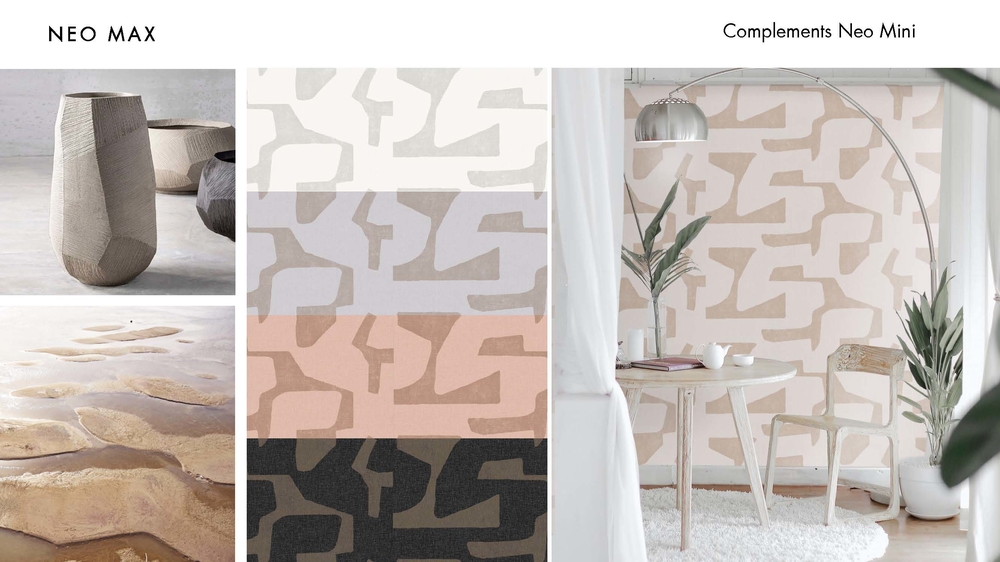 NEO MINI - scattered segments and colour blocking combine to create this pattern. And we go large with NEO MAX. The boulder shapes and primeval print evoke images of sandbanks and rock formations. Tone on tone colours maintain the simplicity of the design.

DRIFT is all about freeflowing, feathery shapes in matt and soft buffed metals.
---
The second part of our story is about weaves. The raw textured quality of hand-woven hessian, hopsack and rope invite touch. These are complemented by smoother, finer linens.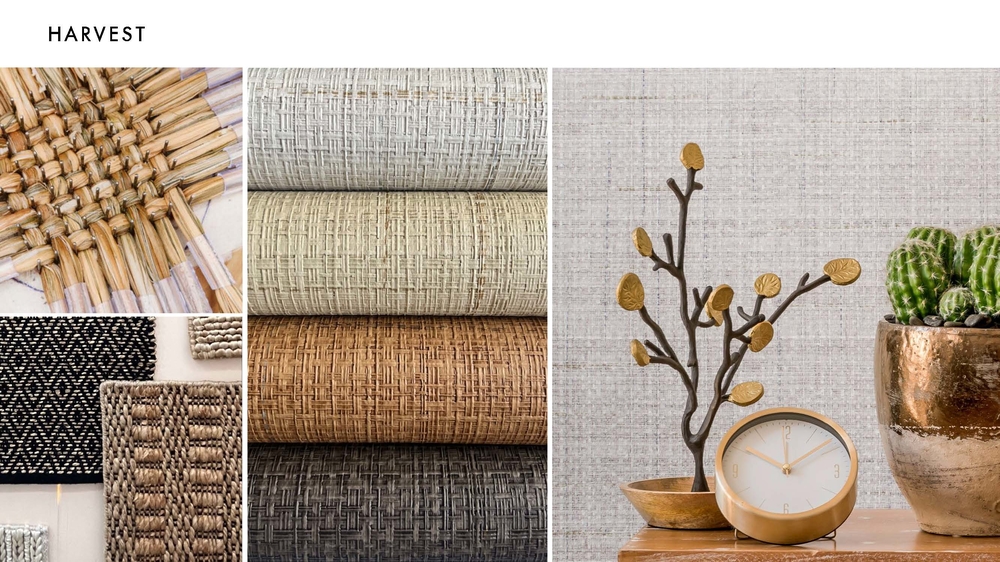 Let's start with HARVEST - this authentic weave offers deep texture and authenticity.
The makers mark is evident throughout; the inclusion of a metallised thread here and there, a hint of gilding, or embellishment with soft print. Colours stay neutral, earthy and undyed, reminiscent of flax, dried grasses and willow.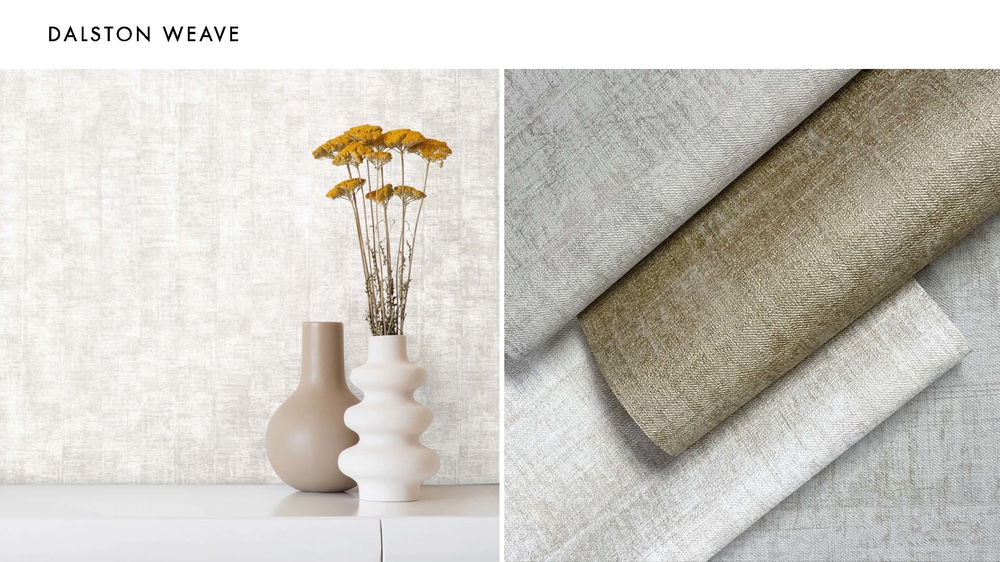 DALSTON WEAVE takes its inspiration from woven jute, but a closer look reveals subtle shimmering threads.

Simplicity and elegant fine weaves are part of the story too. PANAMA LINEN is simple, clean and fresh in soft shades of duck egg blue, warm beige and cream. FLAX - pared back - it's all about dimensional texture and simplicity

PLISSE : folds and pleats, satin and silk - this simple texture combines elements of both curves and weave. PALLADIO continues with a woven silk ground and subtle silhouette overprint.
If you've enjoyed exploring these designs and would like to find about all our recent intros - just click here
---
Join the conversation and let us know your thoughts by following us on Twitter & Instagram (@TekturaTalk) and Facebook (@TekturaWallcoverings).

For more case studies, blogs and trend reports - click here.

Or click here to sign up to our newsletter to keep up to date with what's going on and our latest launches.