NEW DESIGNS and trends for September 2017

Published on , in News.
Art Deco and modern geometrics, timeless weaves; tactile textures, rustic grasscloths; natural surfaces, suede, patina. Let's have a look at our 19 new designs and the thinking behind them...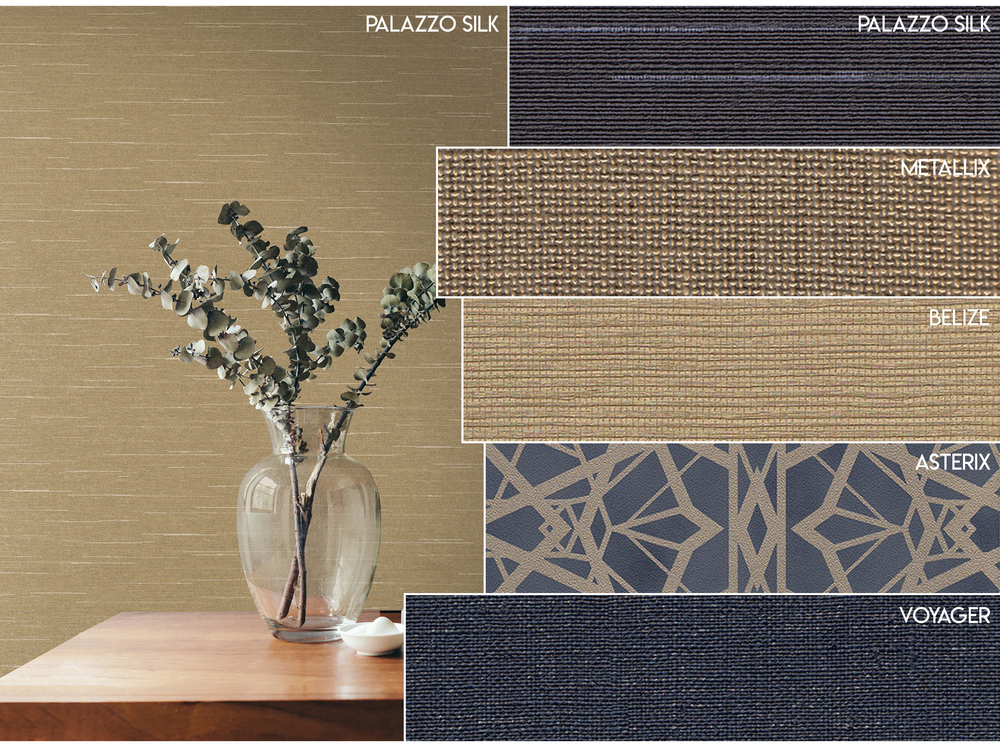 What comes to mind when we talk about classic design? Perhaps geometric styles like Art Deco, Moroccan architecture and traditional Japanese craft like Kumiko? Or maybe timeless weaves, silks, linens and grasscloths - but behind the scenes we've been investigating how these styles are evolving.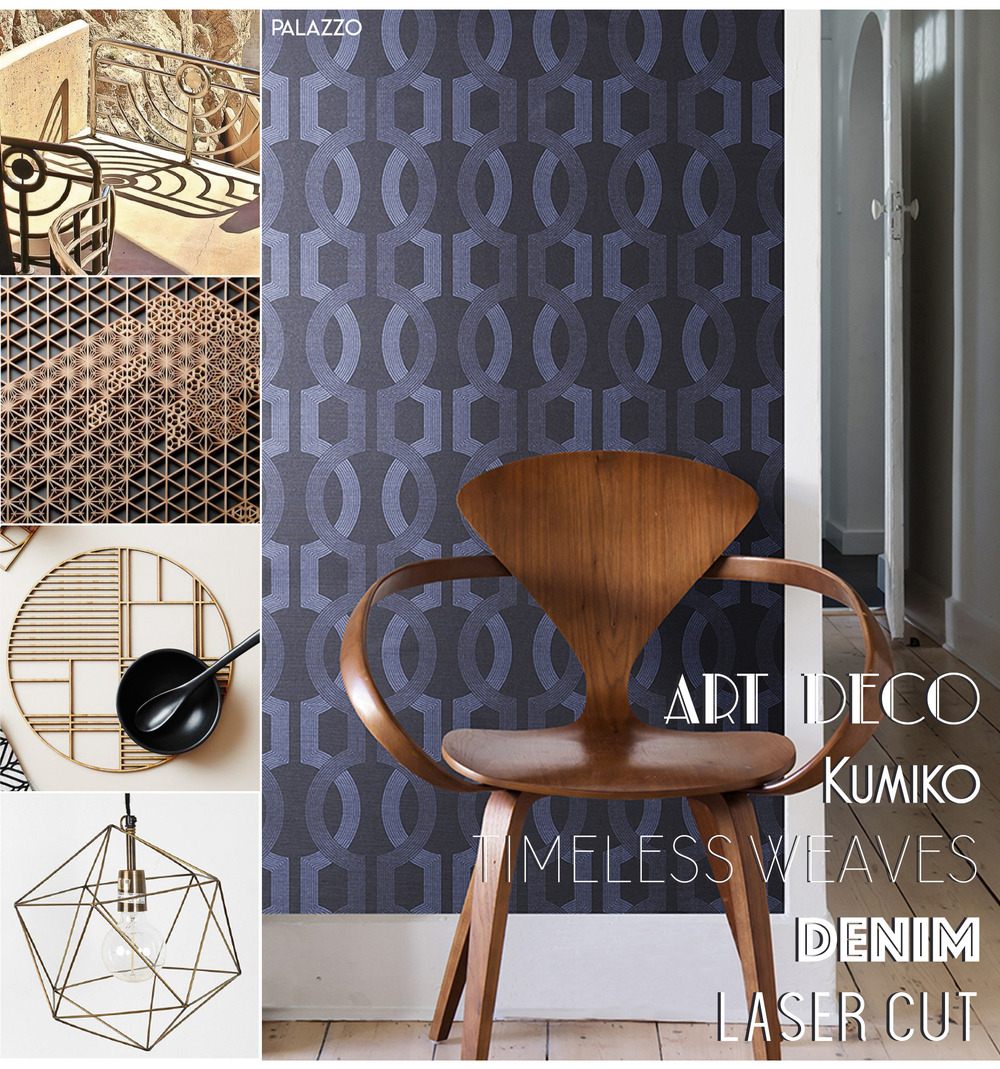 We're seeing lines becoming sleeker and sharper, patterns are laser cut and less fussy. Materials used have also changed – metallics are finding their way into design, creating gleaming seams and highlights. We see the introduction of new materials such as denim into interior design. New technology also gives us the opportunity to create flexible wire mesh fabrics, with metal threads woven into designs. The effect is understated and luxurious.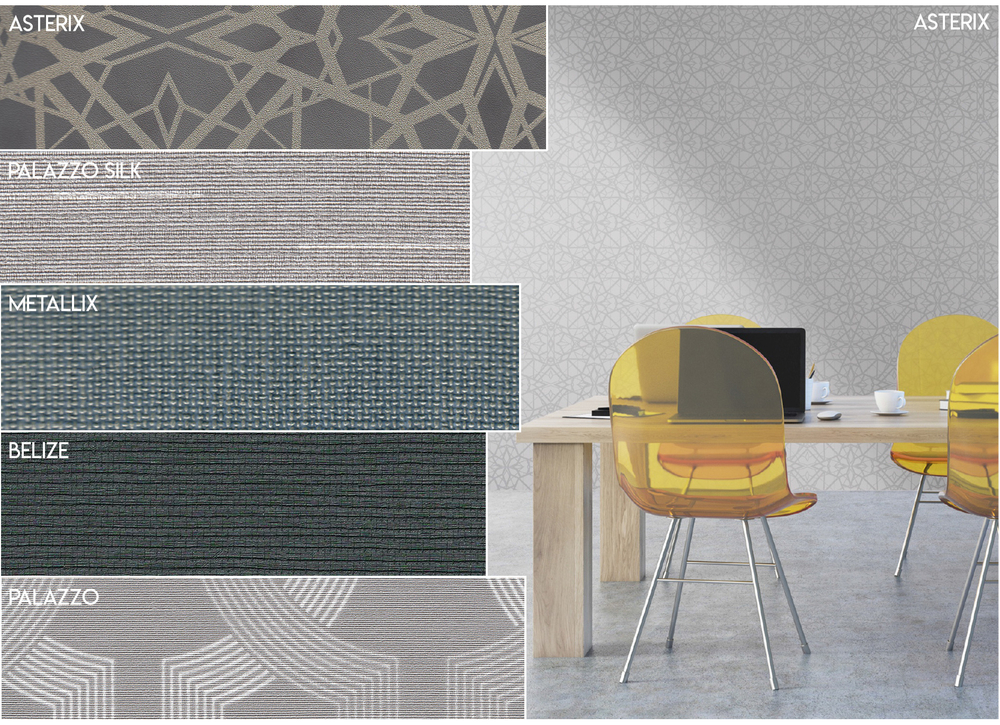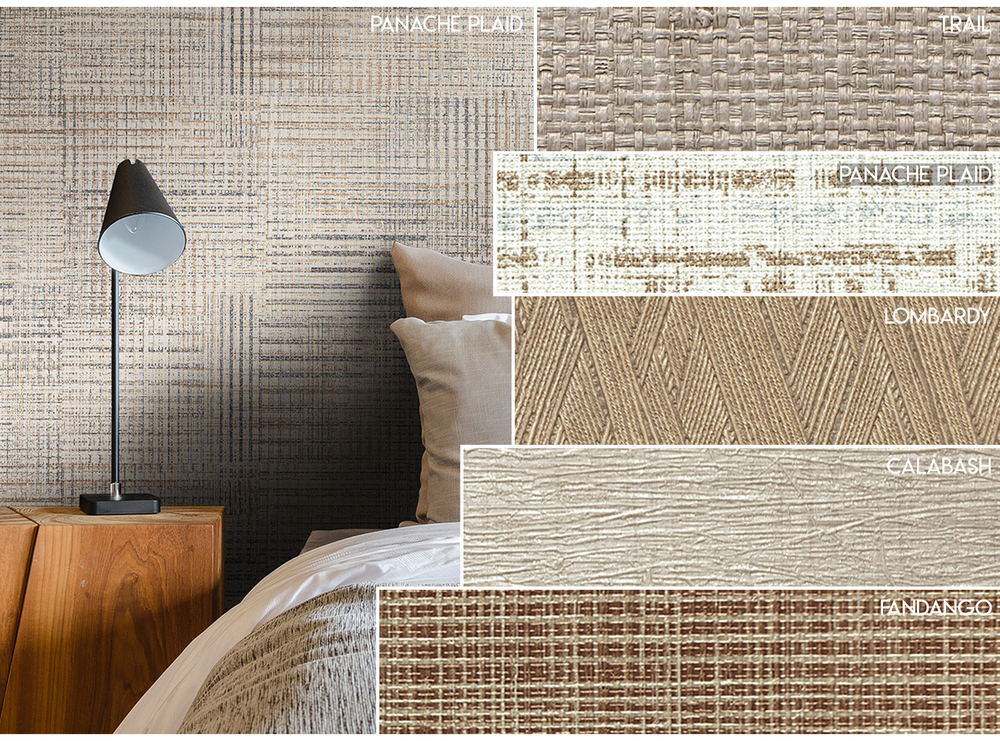 We have all embraced the warmth of rustic, raw, coarse and weathered surfaces in neutral and natural colours. The look is all about chunky weaves, natural fibres, raffia and rattan. But how is this look changing?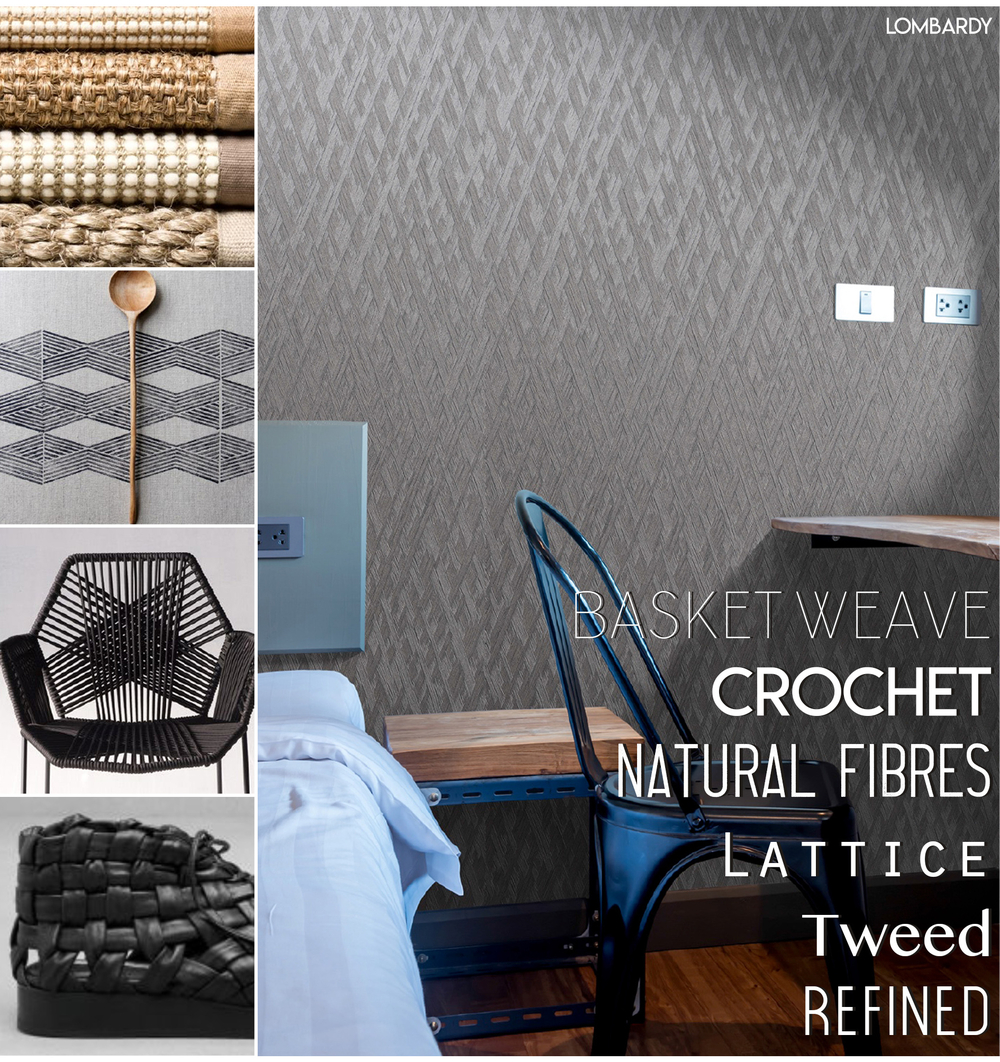 Rustic doesn't have to mean inelegant. It can be sleeker and smarter, and that's where we see this style progressing. Designs have been elevated; they're more sophisticated and refined. We're seeing structure; linear, lattice and mesh effects merge with industrial elements. There's still a hint of natural as weaves evolve into stylised plaids and tweeds while colours shift from warm neutrals to a more monochrome palette. Pops of tomato red and burnt orange make an entrance.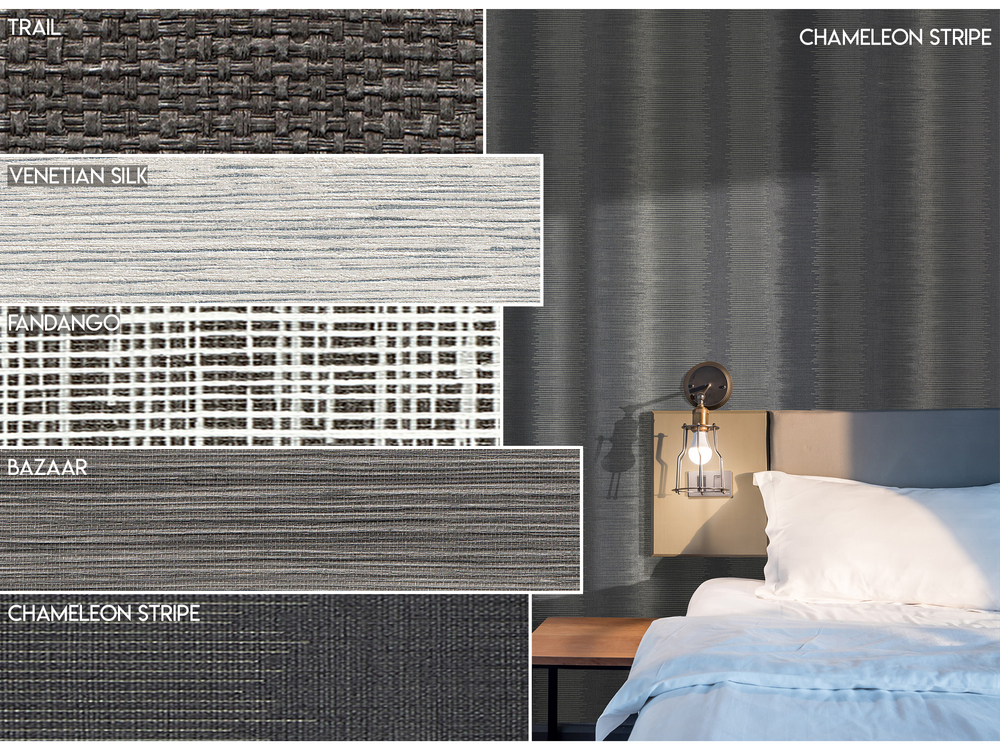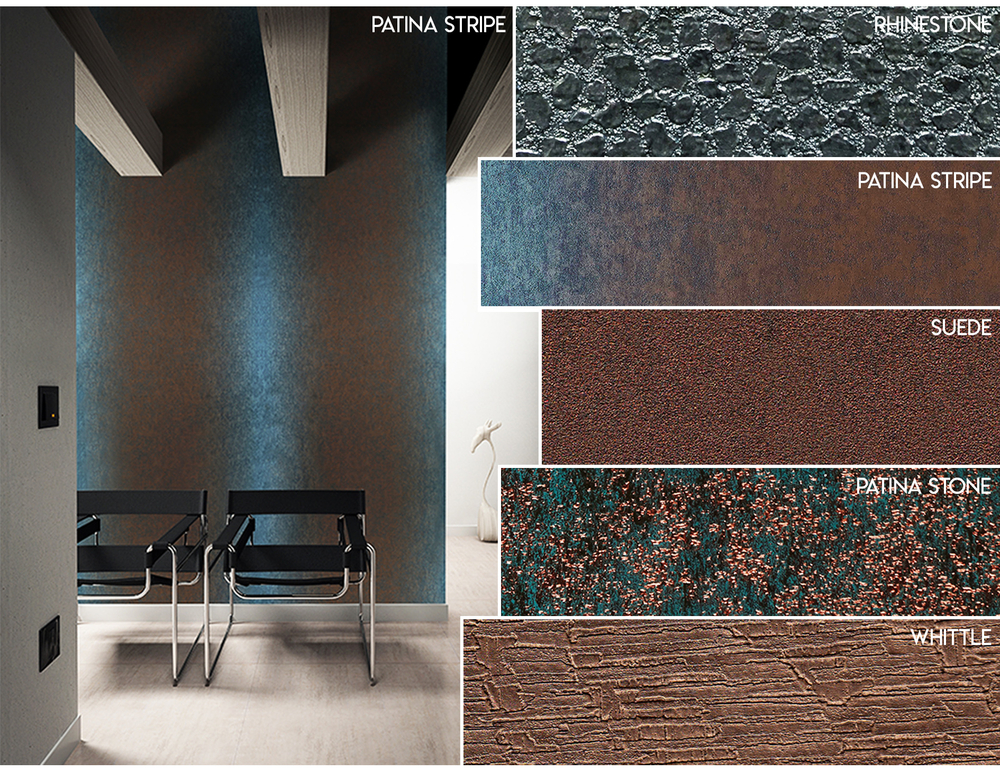 Natural surfaces are big news, and it's all about texture and touch. We have such a high demand for these effects so we've been busy developing new variations on this style.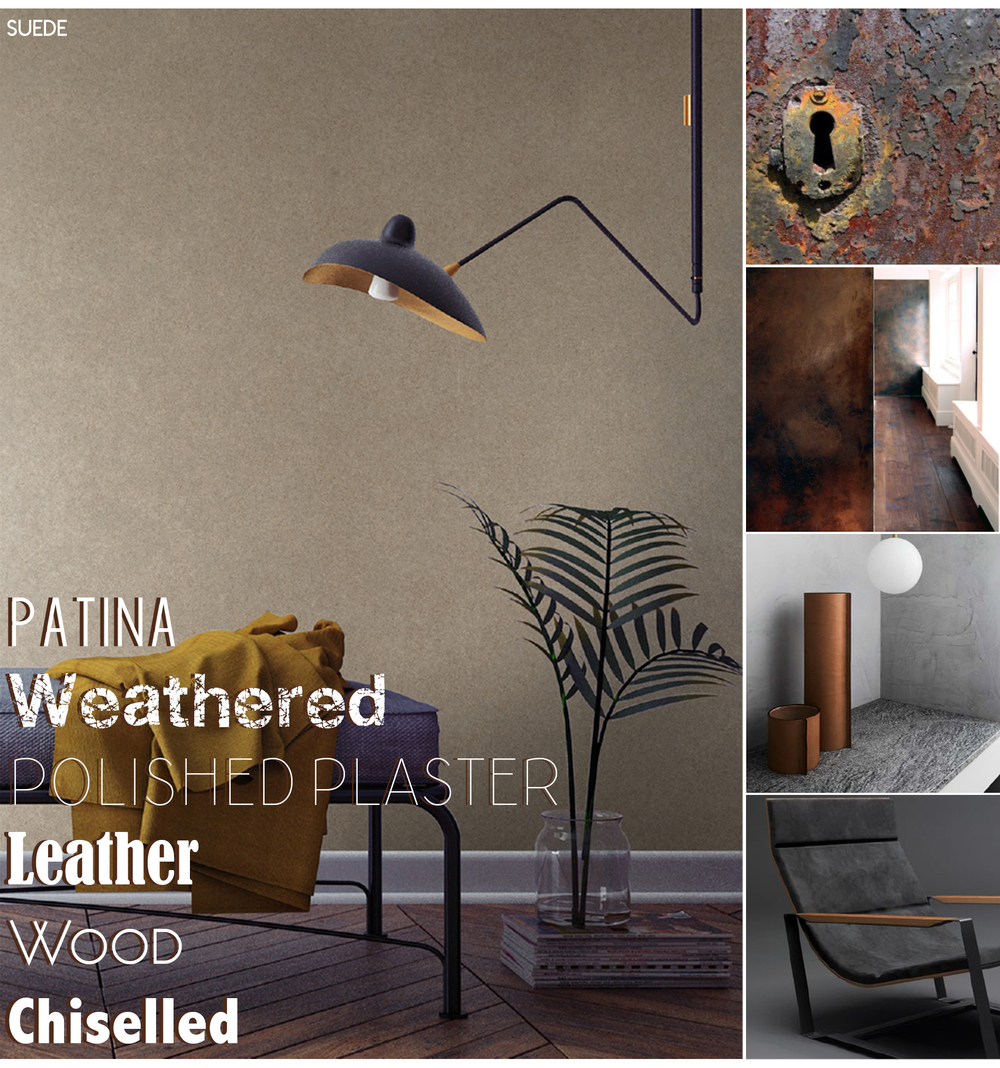 We're looking at stone effects, patinated and oxidised metals, polished plaster and smooth suede. There are wood textures, chiselled effects, weathered surfaces and quartz-like designs coming through - layers of colour merge adding depth with just a glint of metal here and there.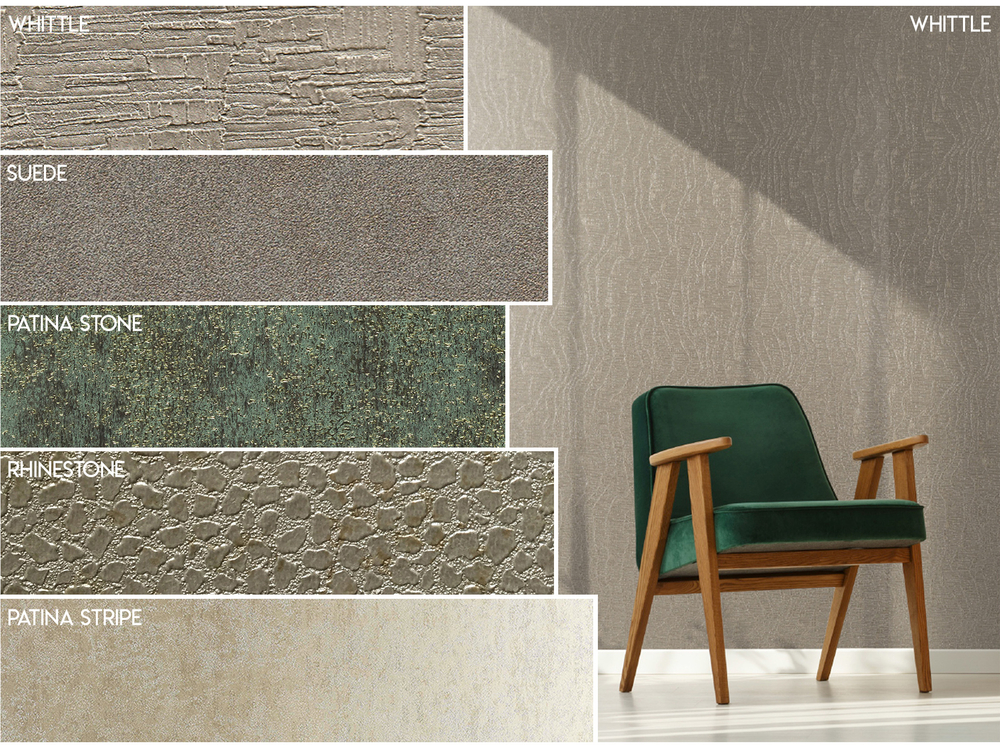 All our new intros are fabric-backed vinyls: heavyweight, durable, scrubbable and fire rated so ideal for public areas, corridors and stairwells. If you'd like to find out more about any of these designs, please click on the individual links here: Asterix, Bazaar, Belize, Calabash, Chameleon Stripe, Fandango, Lombardy, Metallix, Palazzo, Palazzo Silk, Panache Plaid, Patina Stone, Patina Stripe, Rhinestone, Suede, Trail, Venetian Silk, Voyager, Whittle.
To keep up to date with all our latest intros, just click here.
And for case studies, news and views....click here!