NEW LAUNCHES January 2018 - PART 1

Published on , in News.

Who'd have thought a 1920's silent film would influence our new designs?

Made in the era of Art Deco, the iconic film by Fritz Lang embodies an edgier, darker and moodier style. Set in a futuristic urban dystopia, the silent film is known for its visual experience. Oozing an atmosphere of drama, we found ourselves obsessed with the shapes and angles of its looming architecture, teetering skyscrapers and steampunk mechanisms. We've embraced the symmetry, geometry and simplicity of the patterns and shapes the film projects.

We're not alone in finding inspiration in the iconic film. You can detect its DNA in everything from Blade Runner to Star Wars…and you won't find the influence of Metropolis stops there. Fashion designers such as Tom Ford, Versace, Max Mara and Givenchy have all captured elements of the film and its characters into their work. Sculptured shapes and metal seams are direct descendants of the film style; even pop icons Madonna and Lady Gaga have taken inspiration from Metropolis.
Let's have a look at our Metropolis inspired designs: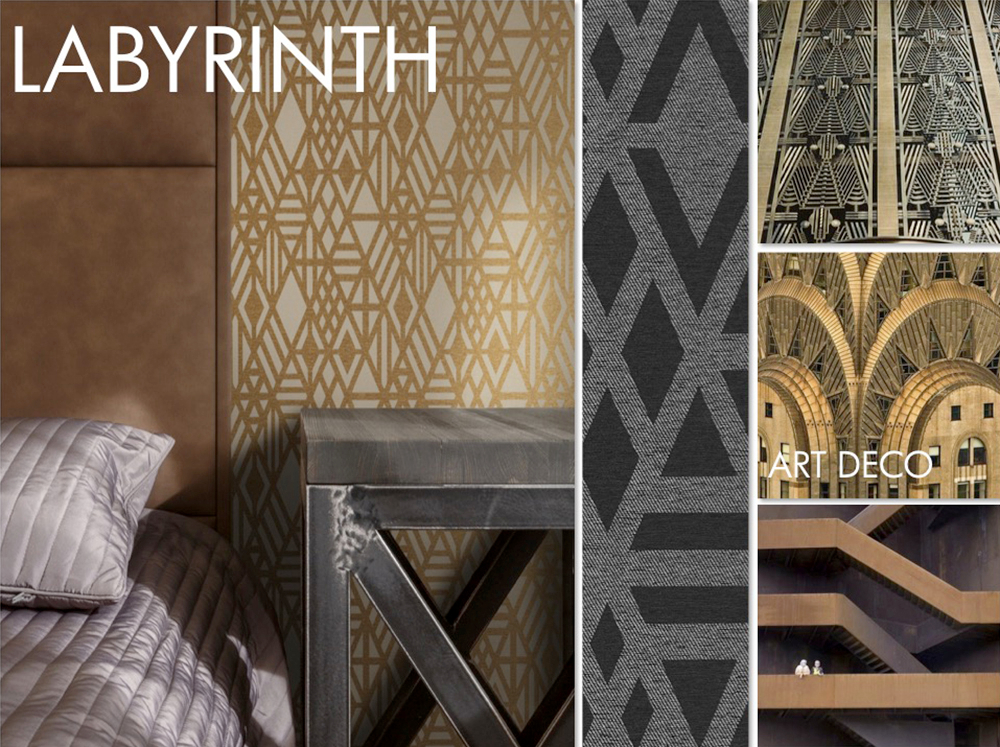 So what links a silent film with wallcoverings? As a silent film is unable to convey feeling and emotion through speech, it relies on its visual aspects to do the job for it - Something we believe a wallcovering design should be able to do too.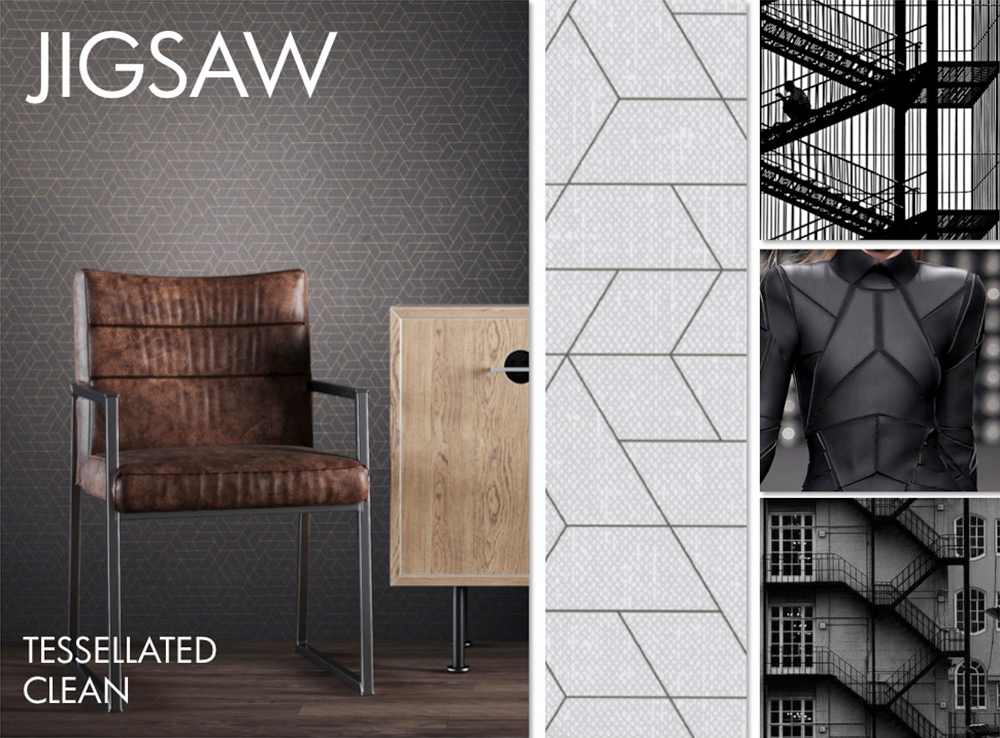 Whichever way we look at it, our designs are linked directly back to the silent era - curves, verticals, diagonals abound - small and fine-lined patterns sit alongside big, bold geometrics.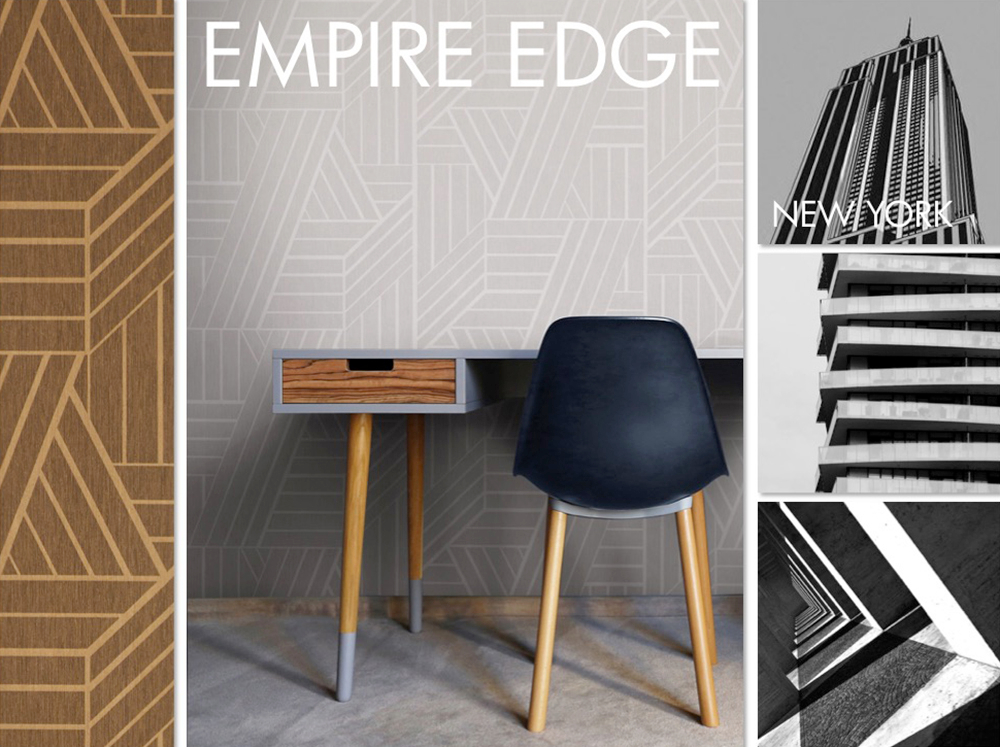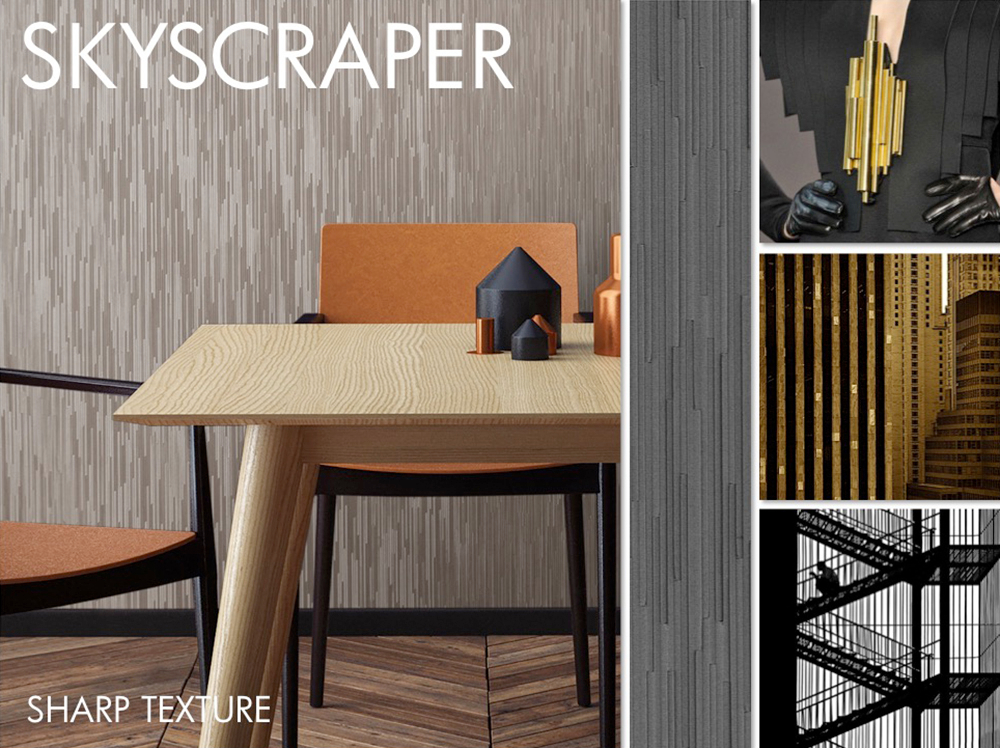 We couldn't miss the opportunity to call at least one of our new intros after it's iconic namesake.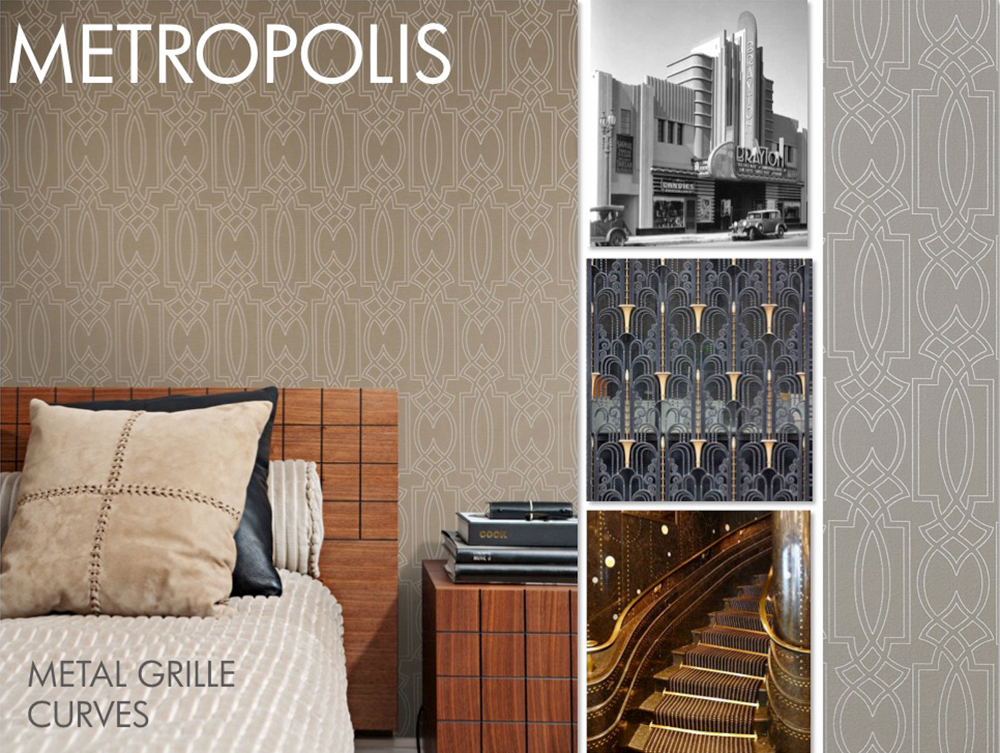 As curves start to emerge, so glitches and interruptions to the smooth lines also make an appearance. The stark lines of the metropolis landscape start to soften with Cadence.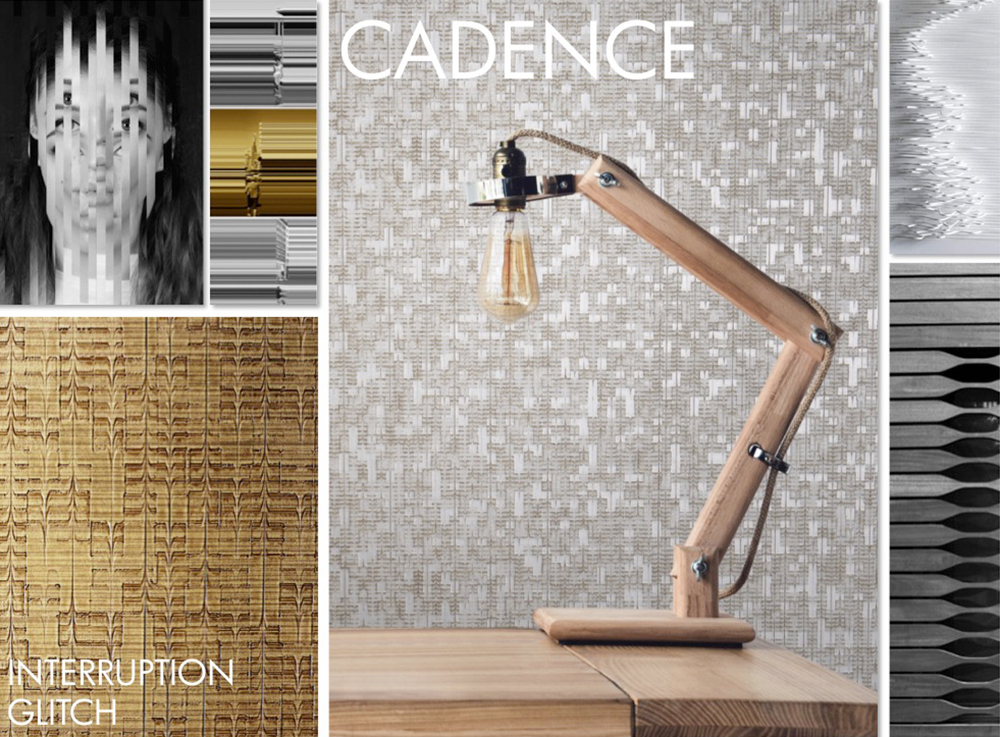 If you'd like to find out more about any of these designs, please click on the individual links here: Cadence, Empire Edge, Jigsaw, Labyrinth, Metropolis, Skyscraper
.. and so we move from the urban vibe of Metropolis to a soft serene landscape : UTOPIA. Click here to see the next 6 designs in our January launch