NEW LAUNCHES January 2019

Published on , in News.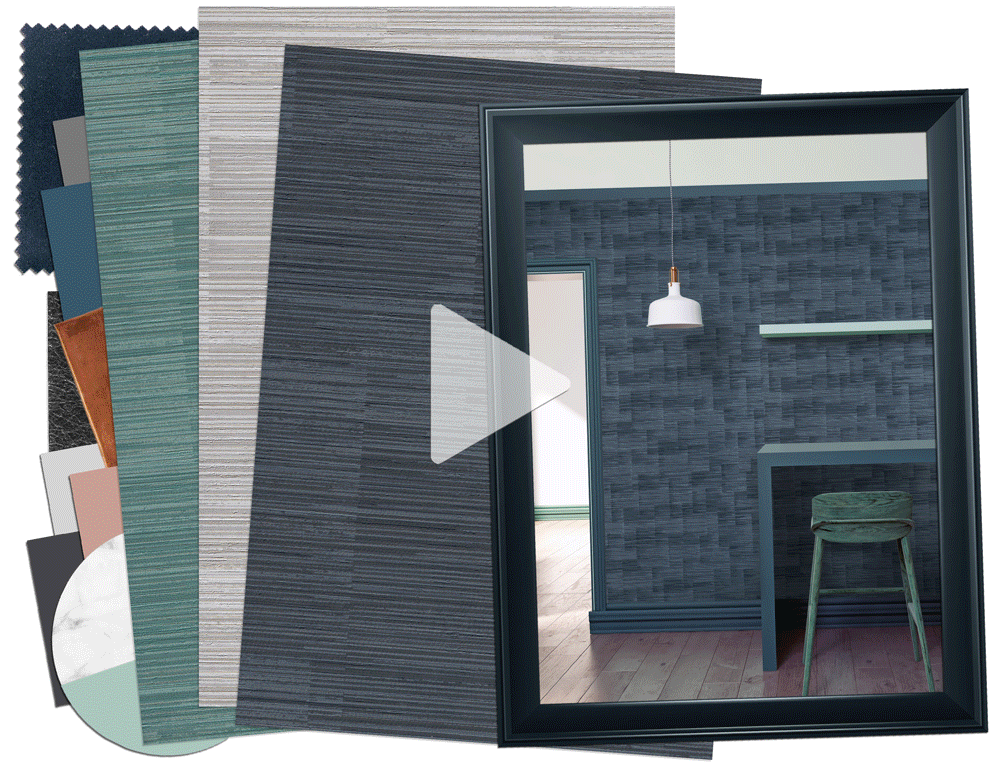 For our latest launches we looked at colours, trends and styles that we've been seeing throughout our industry and beyond. From this we created 4 groups that form the basis for 18 new designs - let's have a look....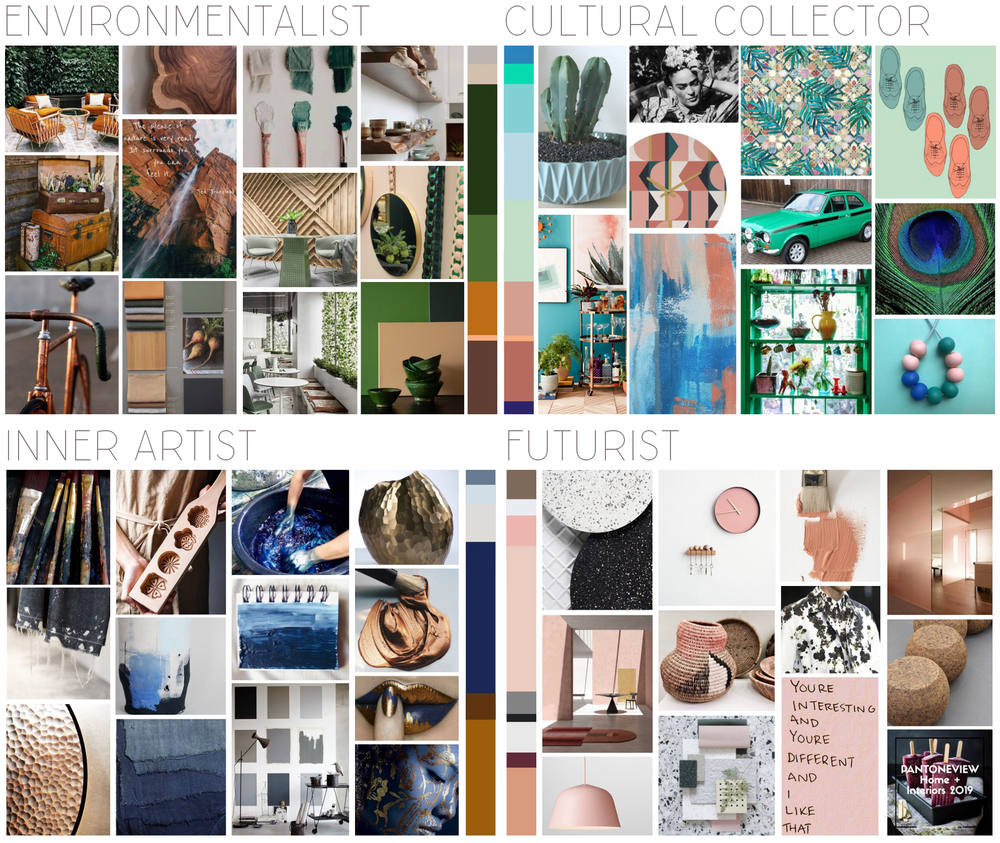 Environmentalist:
It's a strong theme and familiar too ; think natural elements, earthy colours and biophilic design. The environmentalist is all about bringing the outside in as greenery and nature in the interior has been proven time and again to increase overall wellbeing.
Cultural Collector:
Growing fast, this is influenced by travel, discovery, exploration and self expression, our Cultural Collector is an eclectic maximalist who fuses surreal colour with local, tribal and ethnic styles.
Inner Artist:
There are no rules as self expression takes the lead. Focussed on craftsmanship and seeing the mark of the maker, the Inner Artist is all about quality and considered design.
Futurist:
As social media becomes an integral part of our everyday lives, trends and fashions can become global phenomena overnight. Clean and crisp our Futurist theme is all about simplicity, pared down pattern, smooth surfaces, urban living and smart technology.
Now let's have a look the 18 new designs that have been inspired by these trends...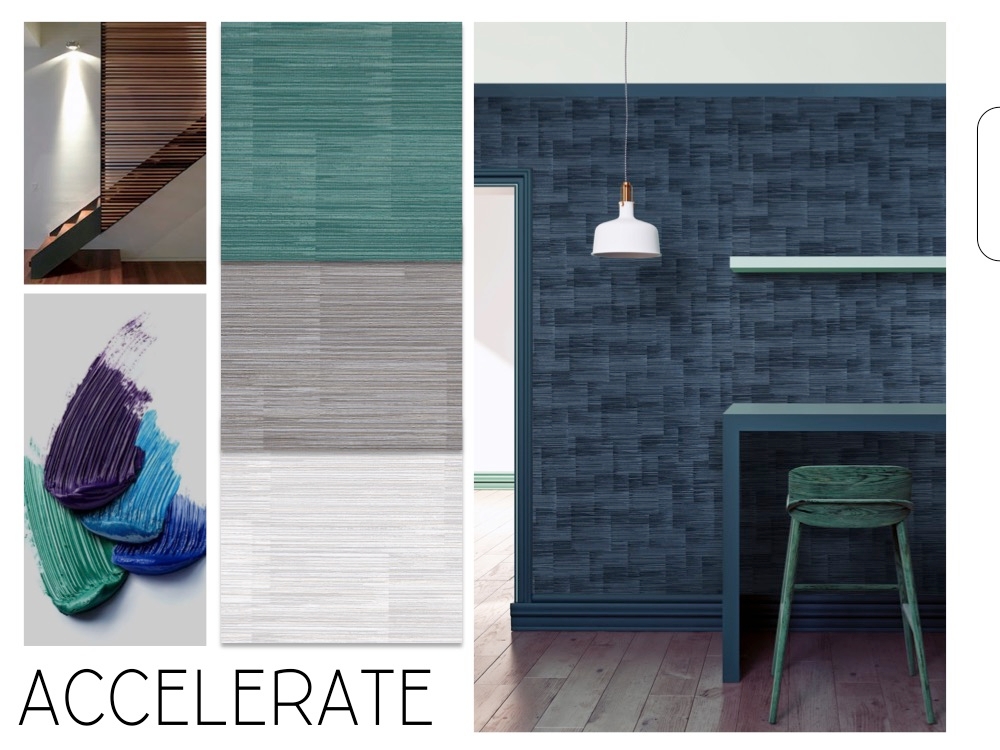 First out of the starting gate is Accelerate! Here's our abstract block print, yet close up you'll see illustrative, painterly strokes. There are 9 colours to choose from including navy blue, vibrant turquoise and simple neutrals - discover them all here.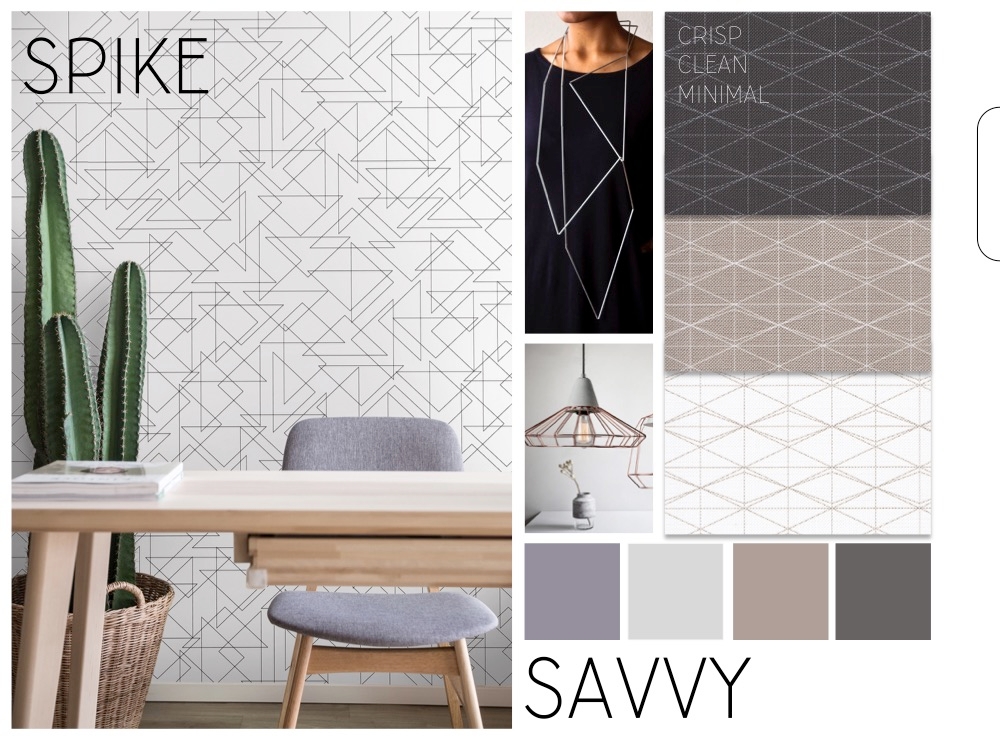 If it's clean-cut geometrics you're after we've got plenty this launch. Spike is large-scale, contemporary and crisp. A smaller-scale geo with metallic threads, Savvy is smart, simple and sophisticated.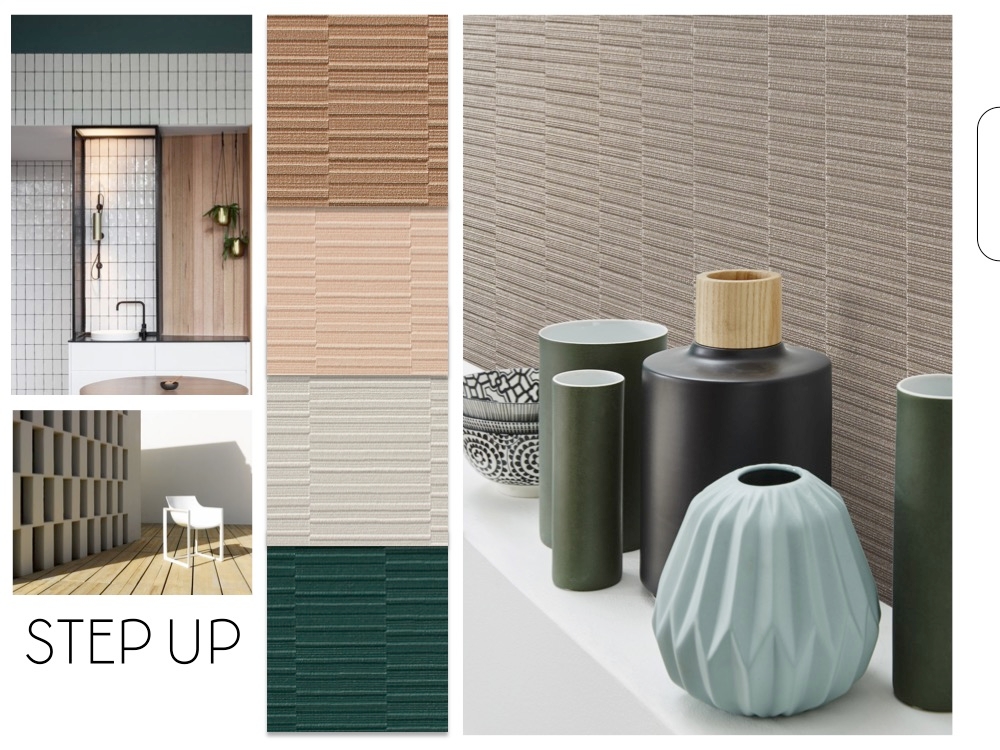 A pearlescent and deeply textured block effect, Step Up has a contemporary colour palette including on-trend rich green and putty pinks - see them all here.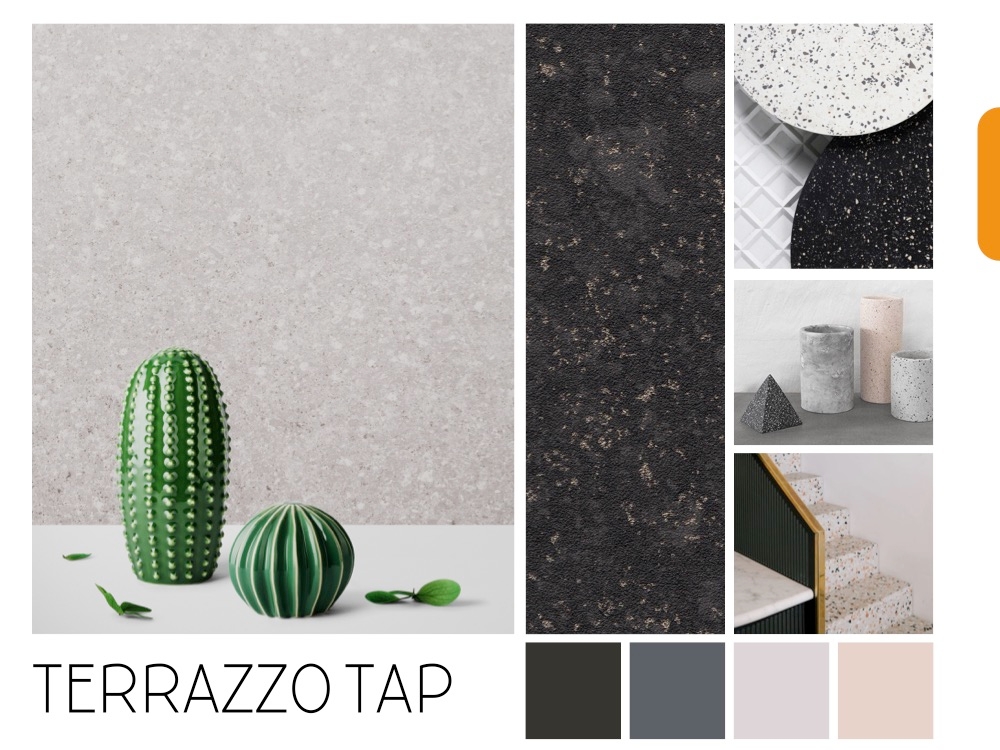 You've seen it ..Terrazzo is big news! Here's our take on the stone effect everyone's talking about - it's smooth and sleek Terrazzo Tap .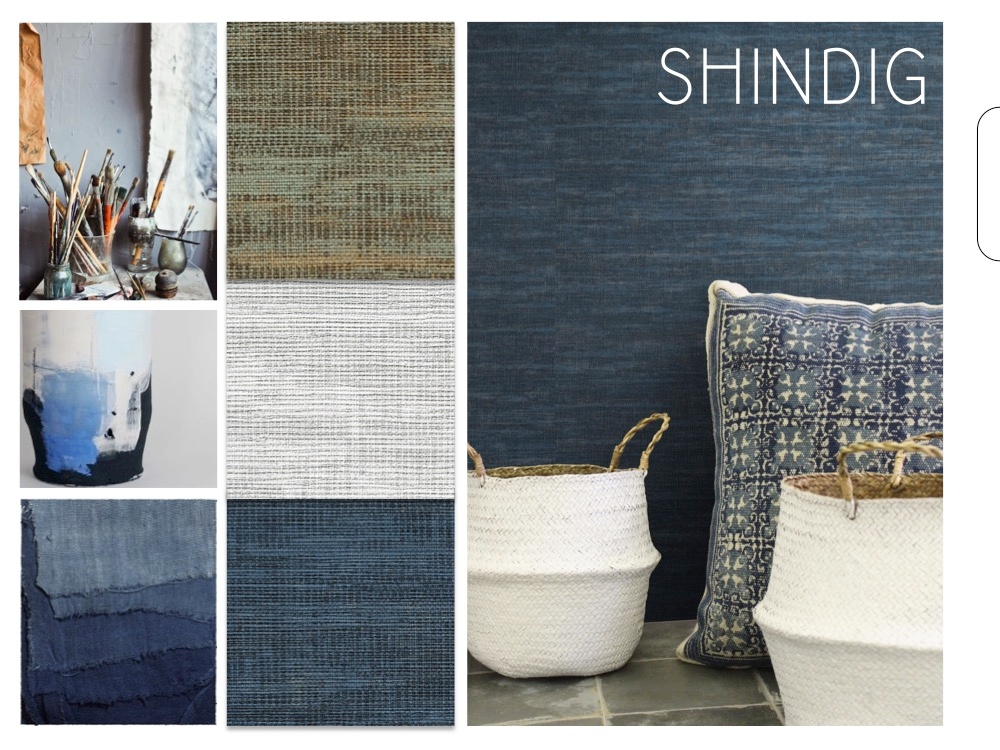 Think characterful, roughly woven and rustic - this is Shindig. Our new design comes in 12 colourways including terracotta, olive green and soft neutrals - see them all here!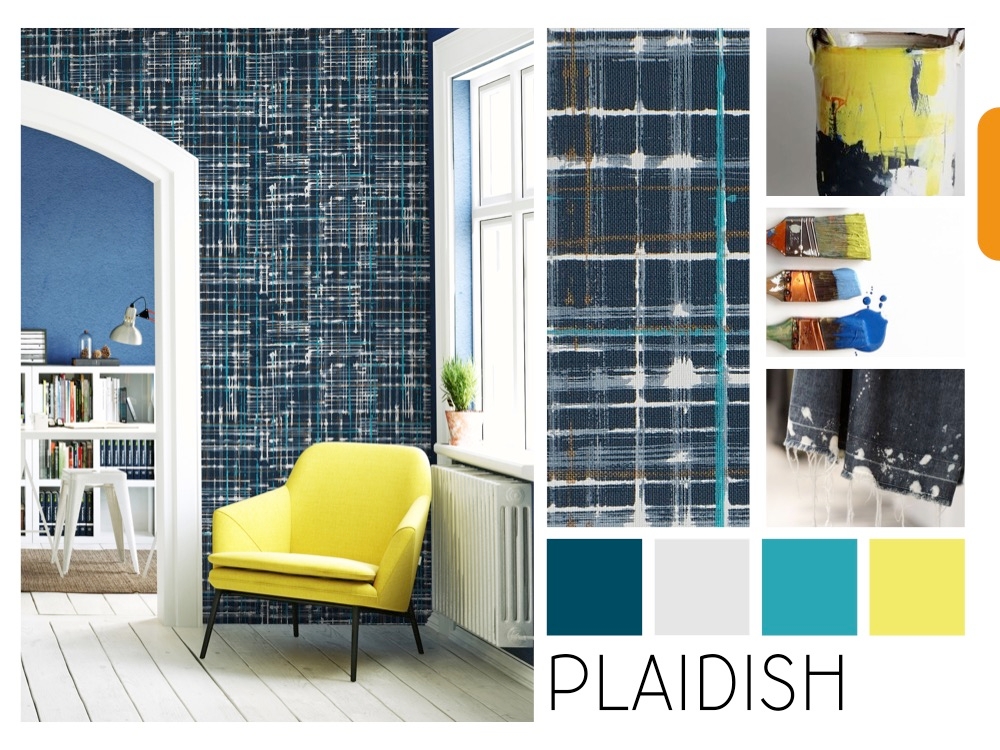 Make an impression with painterly print Plaidish. Go bold in denim blue and vibrant turquoise or more subtle in soft neutrals? See all of the colourways here.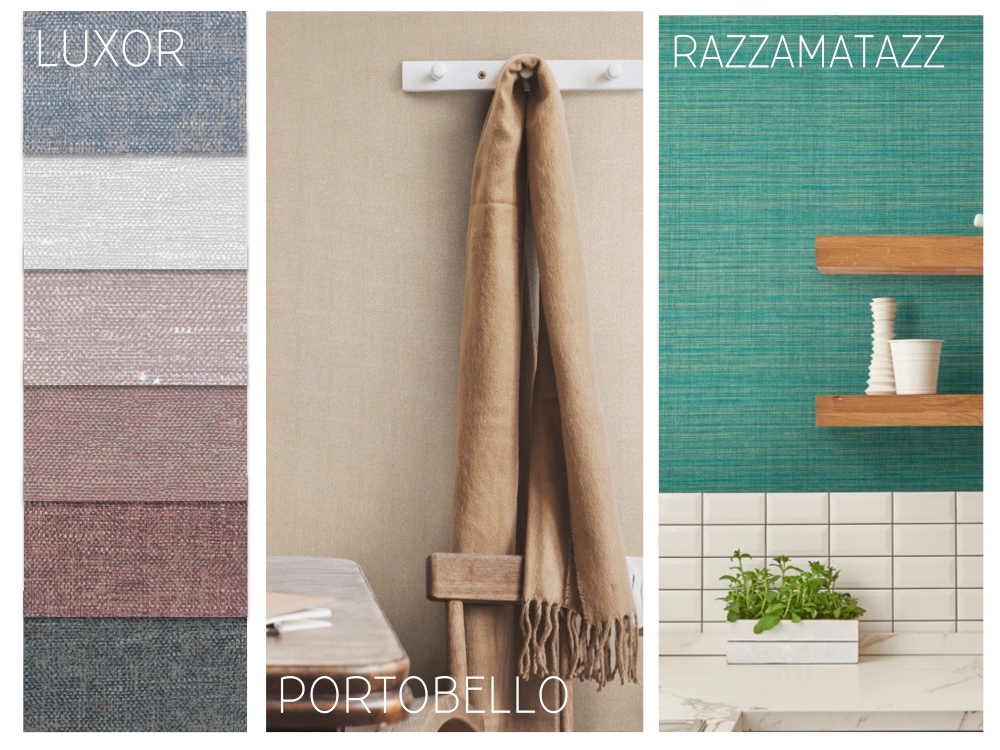 There's always room for timeless, versatile design. Here are three weaves, three distinct designs and they're brand new: Luxor is a versatile, matt linen in a sumptuous range of subtle colours from dusky pinks to denim blues and khaki greens. Portobello is a shimmering metalized fine weave and Razzamatazz a colourful, bold intrinsically printed grasscloth.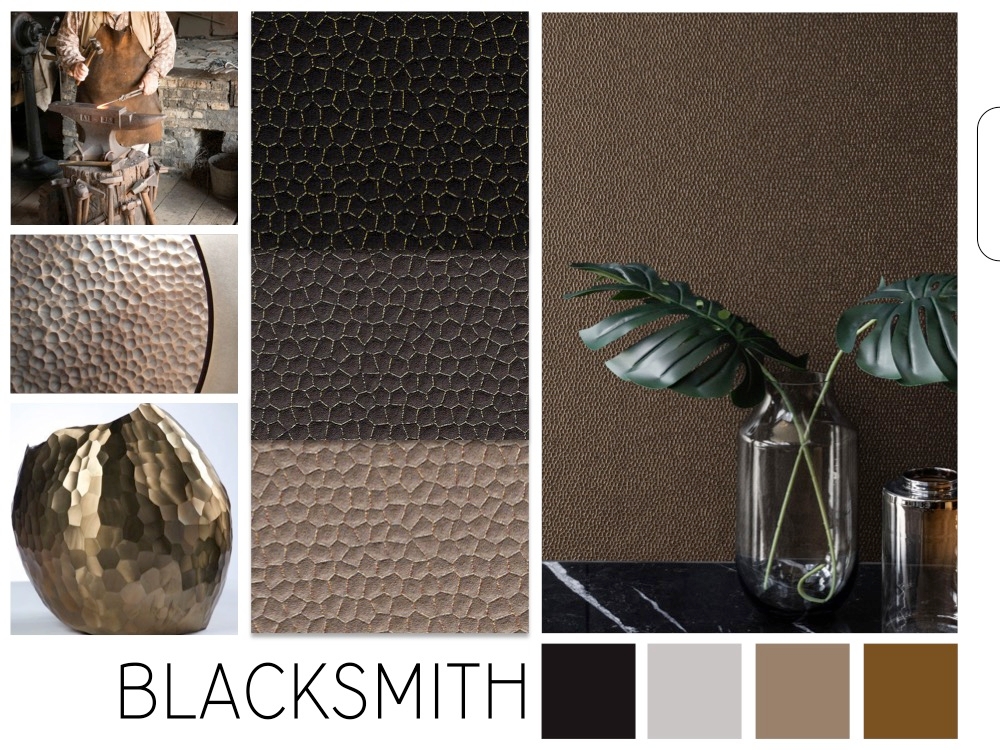 The mark of the maker at its best : we're slightly obsessed with this unique hammered effect surface with tip-printed metallic highlights, Blacksmith is delicate and detailed. See all 11 colourways of the design here.
Inspired by wood grain, smooth and burnished Burl has a distinct block pattern up close ... but look how it evolves into a more abstract design from afar! See more of this design here.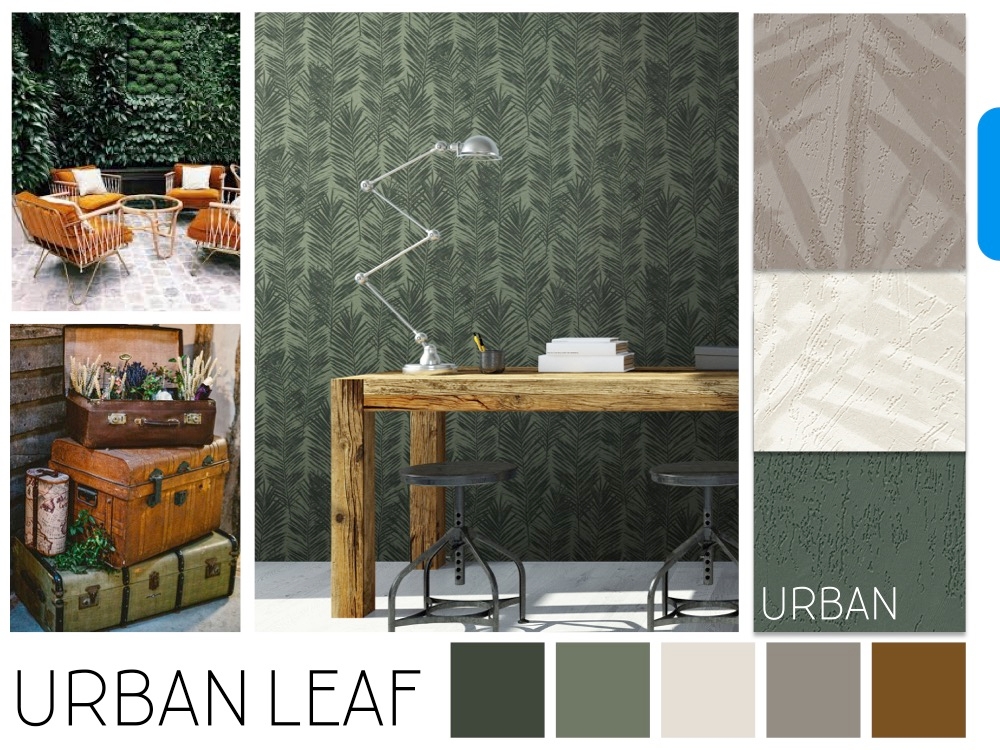 We've taken a concrete stone effect base and gone a bit wild. Here's a leaf overprint and geometric coordinate too. Urban is our raw, matt textured surface whilst Urban Leaf is all about bringing the outside in; a stylised botanical print with an industrial edge.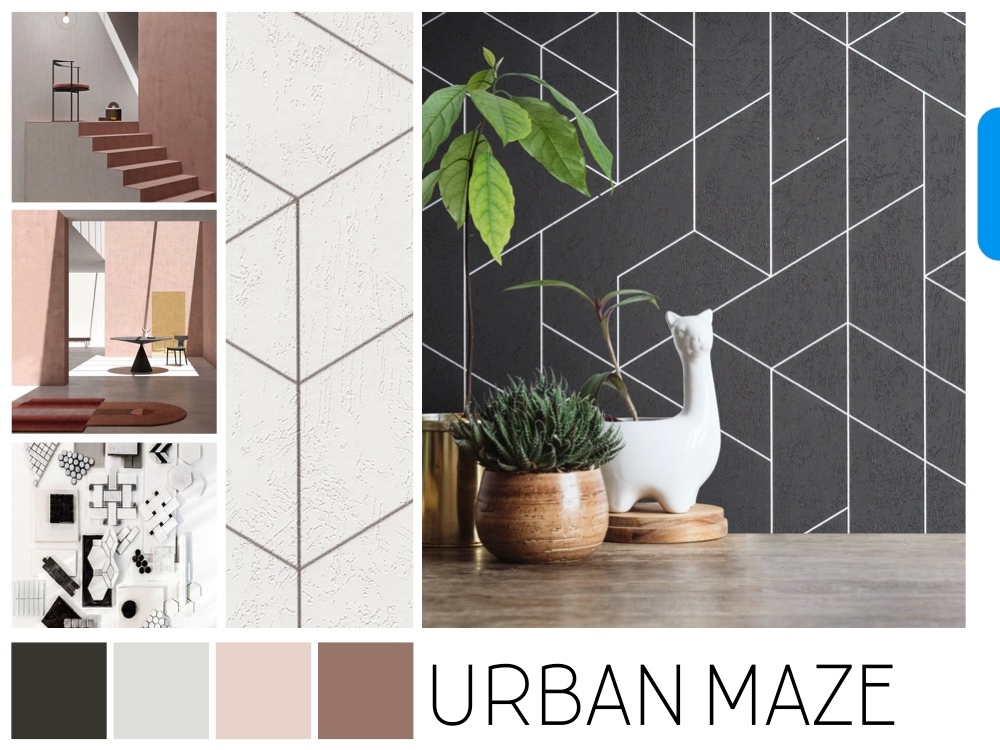 Urban maze (the second coordinate to Urban) is our cool, clean geometric. Check out the simple monochromes and shades of grey and putty.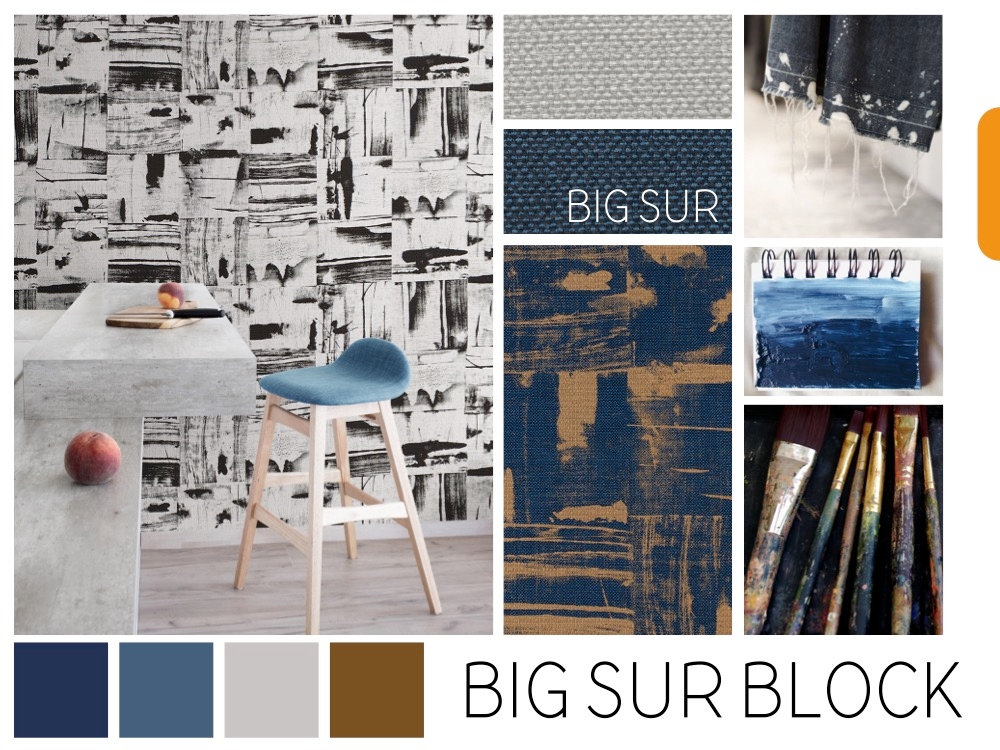 Here's how to make a statement. A large scale abstract print, Big Sur Block is dramatic and daring. Splashes of paint collide on a canvas ground in blue/bronze, black/white and slightly more subtle cream combos. There's a coordinate too: Big Sur offers the plain canvas in a multitude of colours from simple neutrals to vivid turquoise, yellow and pink.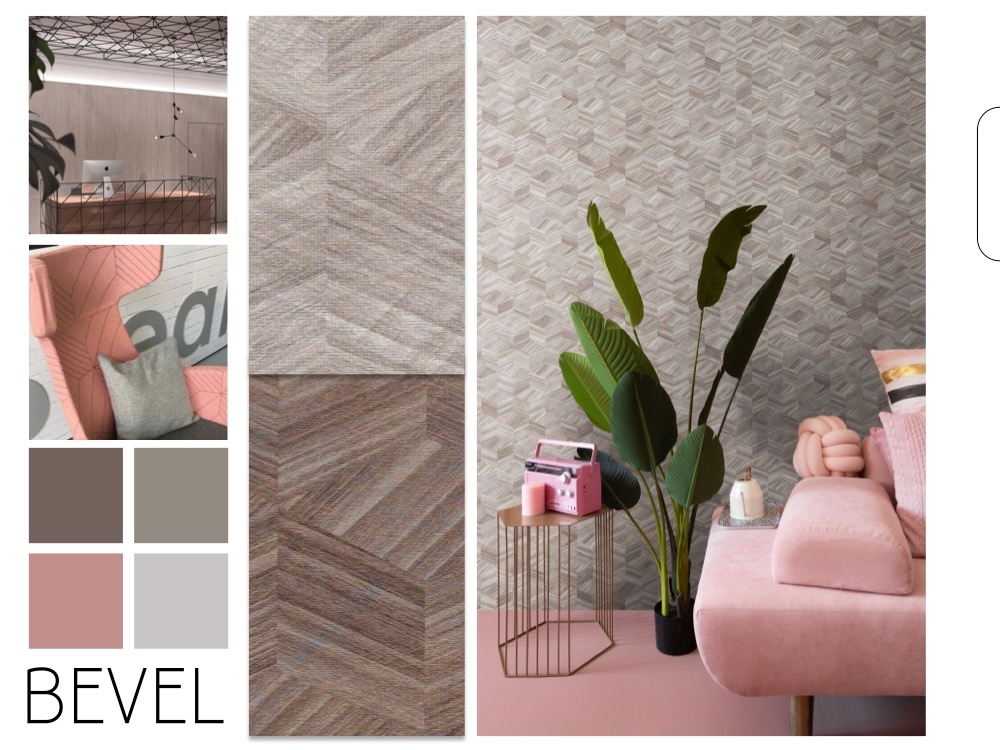 Ticking the boxes for our all our themes : a burnished woodblock texture, Bevel is a multi-layered print that is chic and contemporary.
Join the conversation and let us know your thoughts by following us on Twitter & Instagram (@TekturaTalk) and Facebook (@TekturaWallcoverings).
For more case studies, blogs and trend reports - click here.
Or click here to sign up to our newsletter to keep up to date with what's going on and our latest launches.