NEW LAUNCHES June 2019

Published on , in News.
Our brand new launches show how designs and colours are evolving in 2019. (...and for the whole background story read here)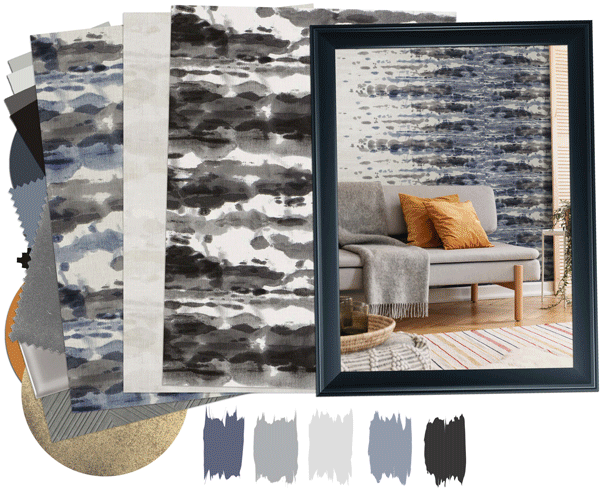 Do you recall two of our themes for this year - the Inner Artist and Futurist ? Our new designs take us onto the next step... ready to see how the story evolves?
Inner Artist:
There are no rules as self expression takes the lead. Focussed on authenticity, craftsmanship and seeing the mark of the maker, the Inner Artist is all about quality and considered design.
Continuing with this theme, our latest intros now concentrate on metals. Brass, gold, bronze and copper take centre stage. Paired with the simplicity of black and white...and a dash of indigo, traditional materials take on a contemporary edge.
Futurist:
As social media becomes an integral part of our everyday lives, trends and fashions can become a global phenomena overnight. Clean and crisp our Futurist theme is all about simplicity, pared down pattern, smooth surfaces, urban living and smart technology.
Keeping with this modern and graphic vibe, our new designs introduce on-trend duck egg and soft blues into the mix.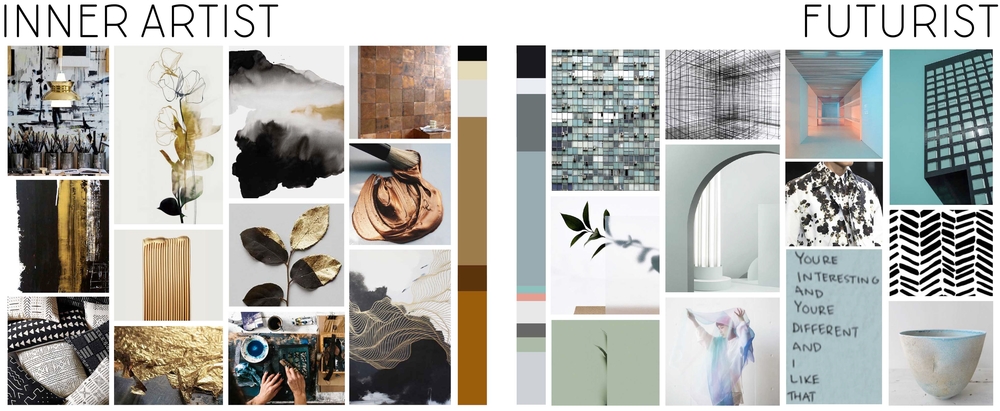 Now, let's look at the 16 new designs...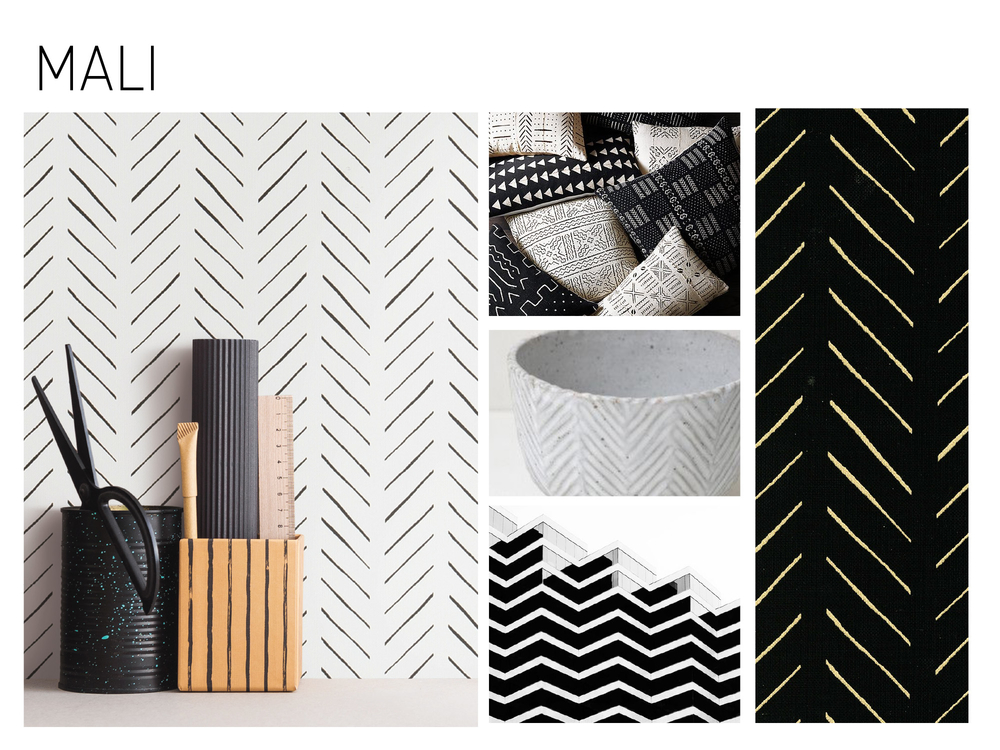 First up is Mali. A graphic print, Mali is inspired by authentic African mudcloth fabrics. Each mudcloth pattern has a special meaning depending on the region, ethnic group and individual that created it. Mali is based on the "Iguana's elbow" design. A simple chevron pattern, we're told it brings good fortune as it symbolises the iguana leading the hunter to water.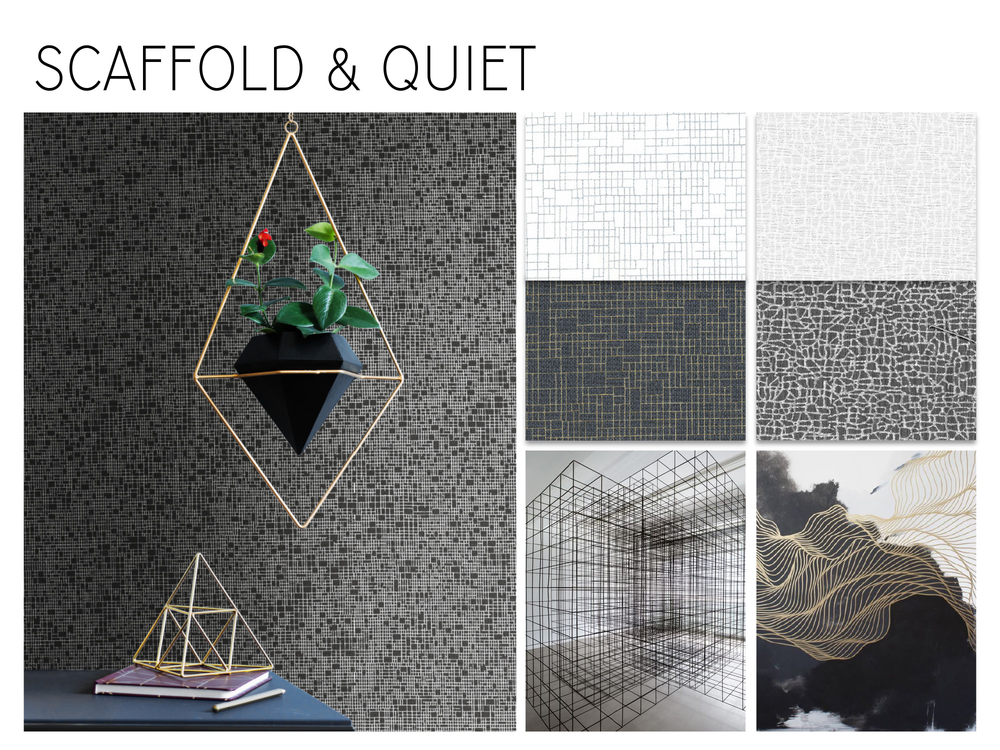 Next up are 2 small scale designs: Scaffold and Quiet. Scaffold is a mini geometric with an architectural vibe. Quiet is a versatile, delicate and stylised weave. See the whole range here.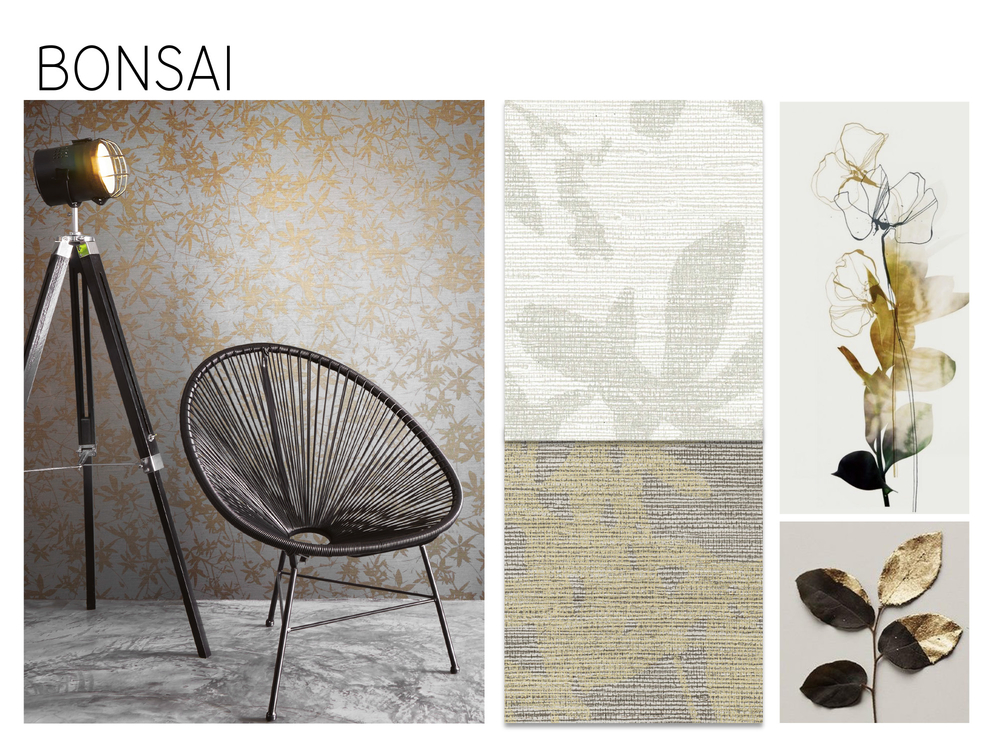 Keeping in touch with nature, Bonsai is a shadowy bamboo print on a grasscloth texture. It's elegant, sophisticated and inspired by hand-painted Japanese art. Bonsai comes in 6 classic and soft neutral colourways - click to see them all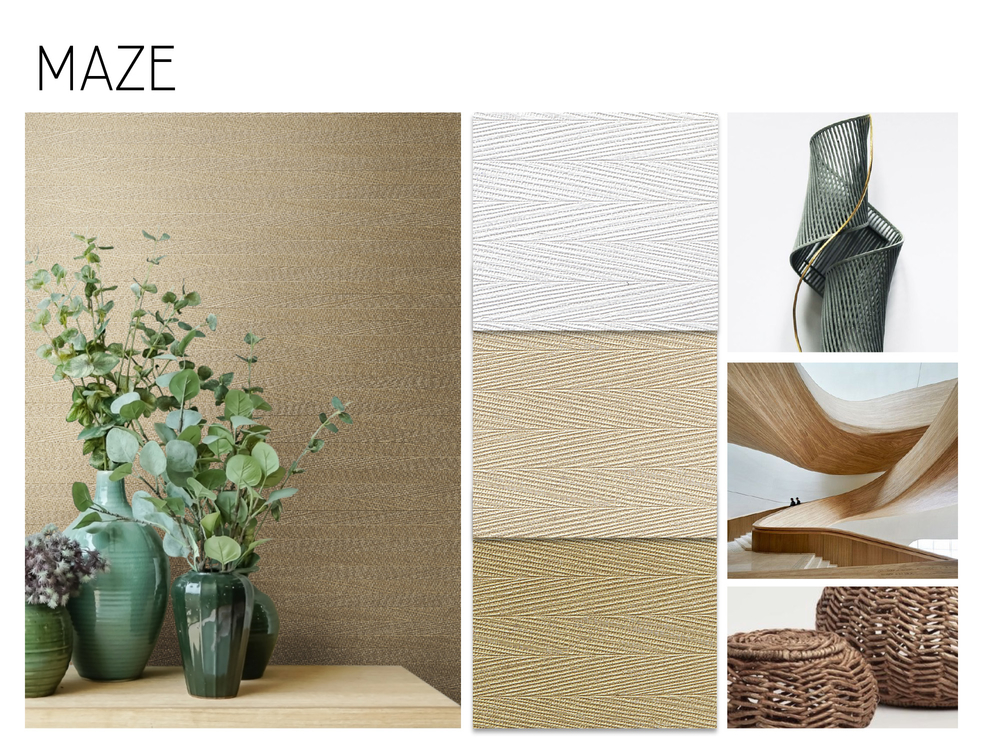 A pearlescent textured chevron; we've taken a shine to our new horizontal design Maze. From silvery blues to warm golds, you can see all 10 metallic colourways here.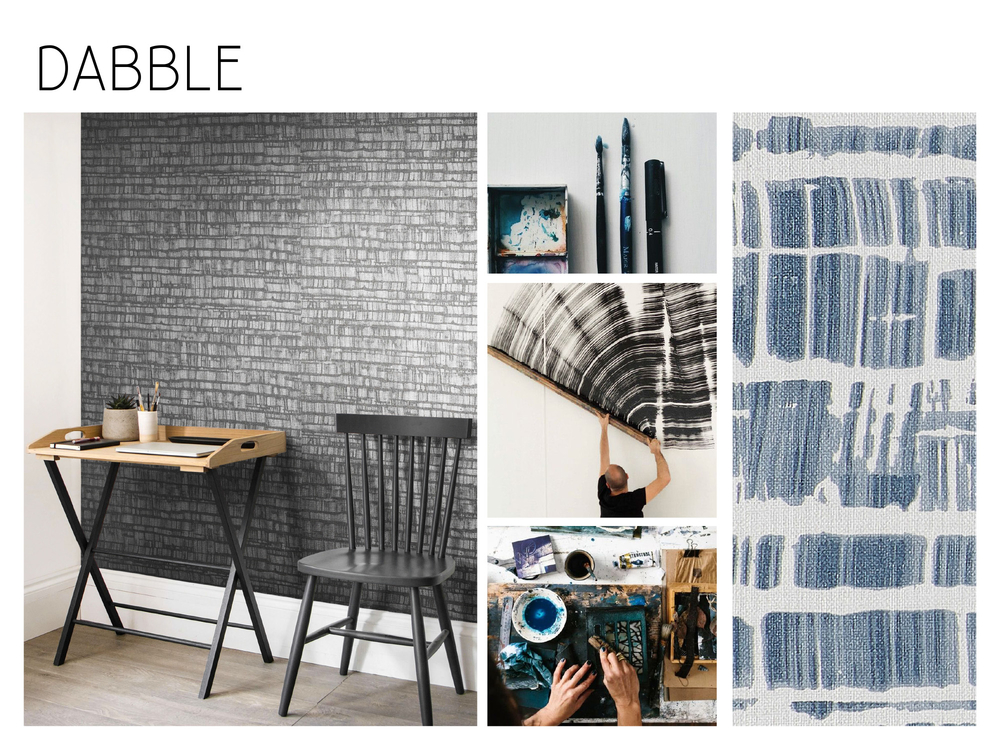 A tribal inspired painterly print, Dabble comes in 8 colourways ranging from inky indigo blue to metallic silver or gold - discover them all here.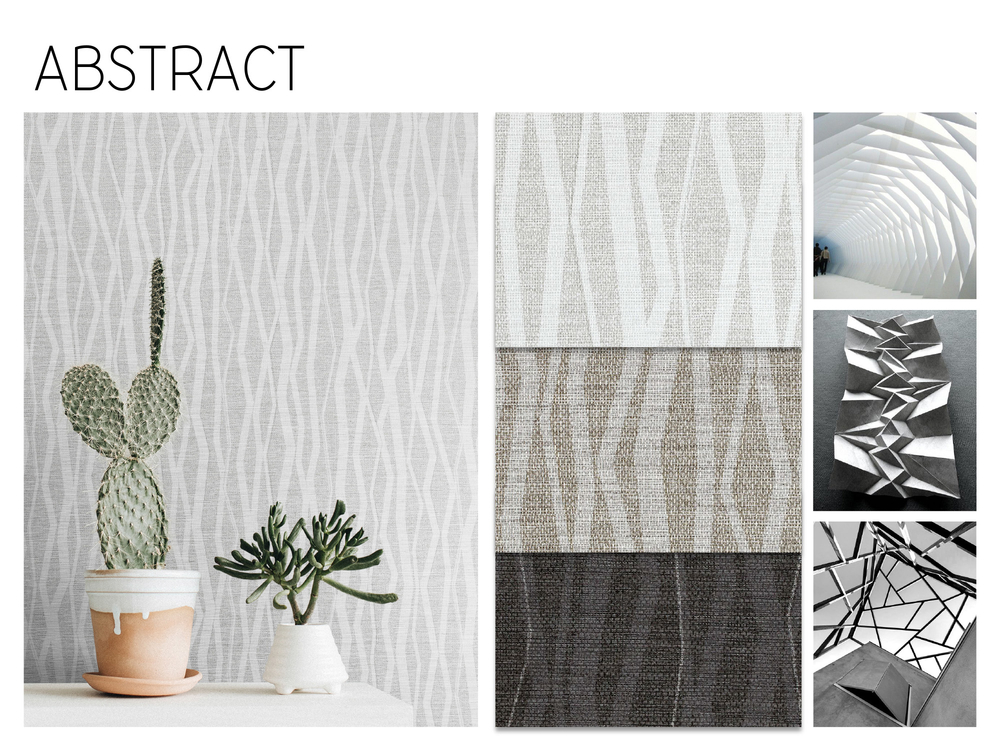 A statement in zigzag! A graphic geometric design, Abstract is inspired by origami folds and angular architecture. Click to see more.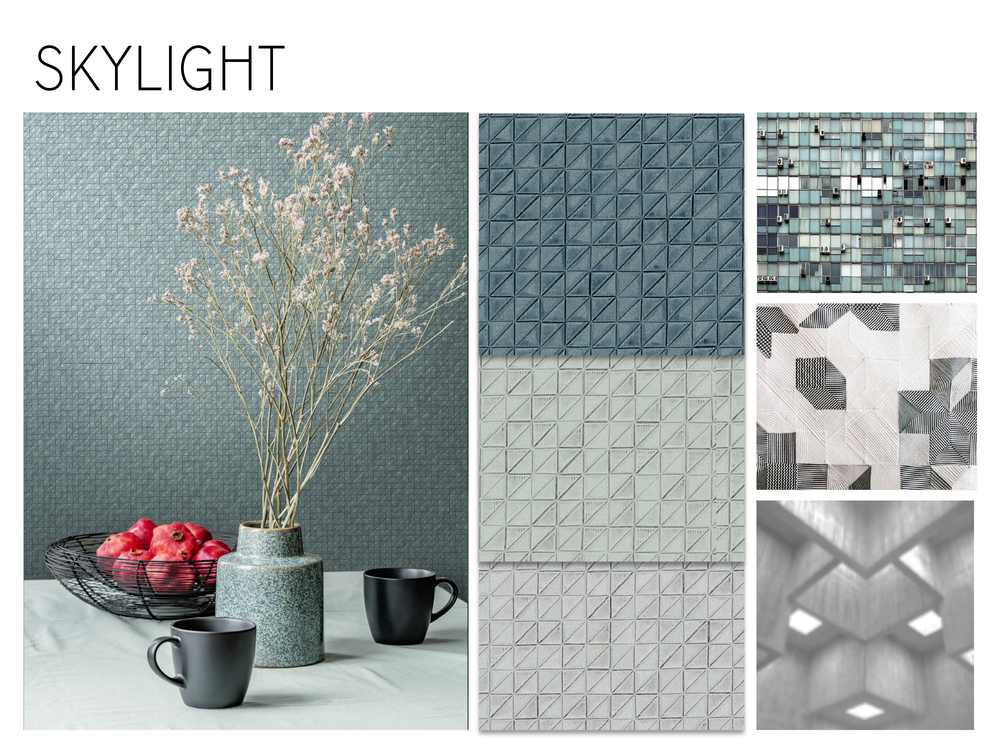 Chunky textured blocks and wedges create this stunning small-scale geometric. With colours ranging from petrol green to duck egg blue, you can discover all 12 colourways of Skylight here.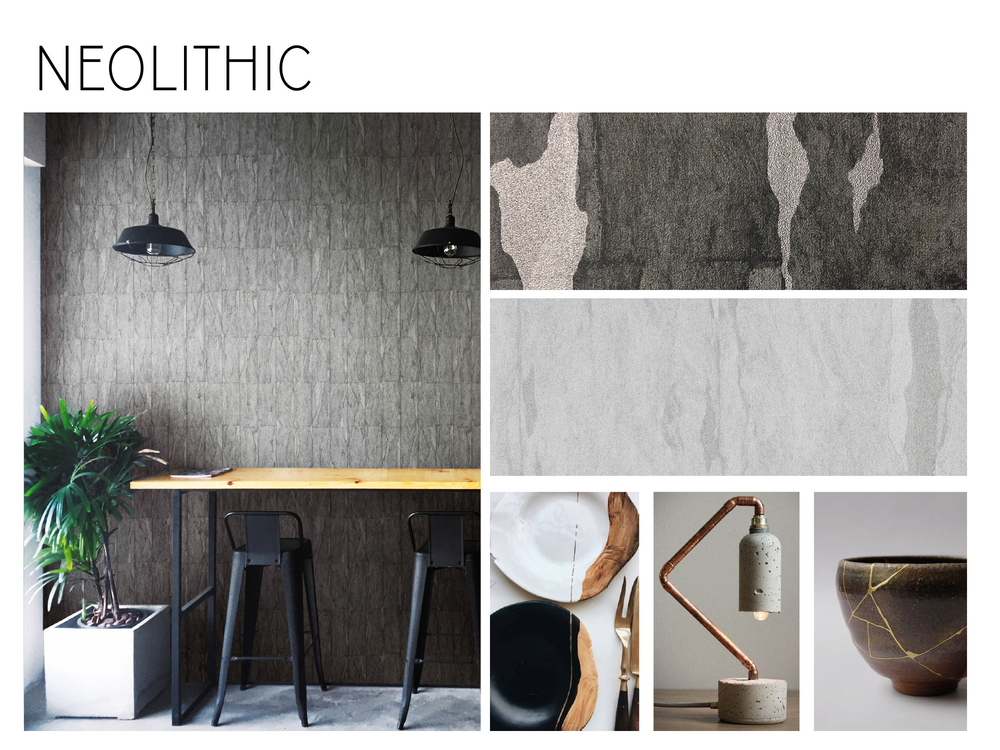 A blend of tree bark and stone. Flashes of metallic foil peek through in this block-like design, Neolithic.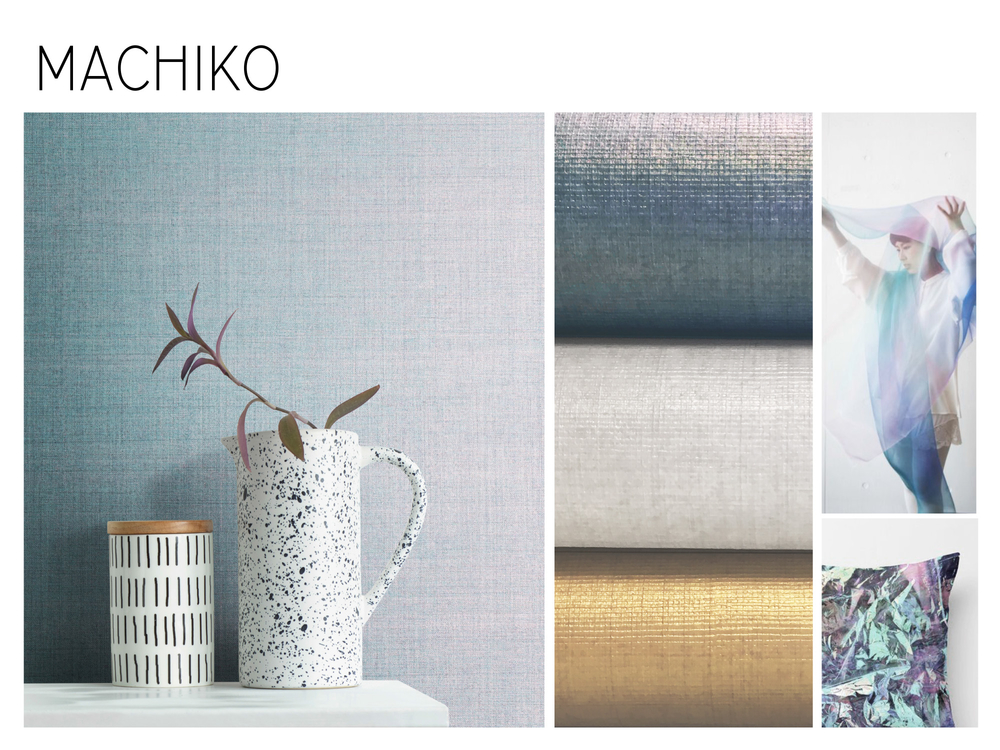 A finely textured and burnished grasscloth, some colours in Machiko have a holographic effect whilst others are a statement in metallic. With 24 colours to choose from, you can discover them all here.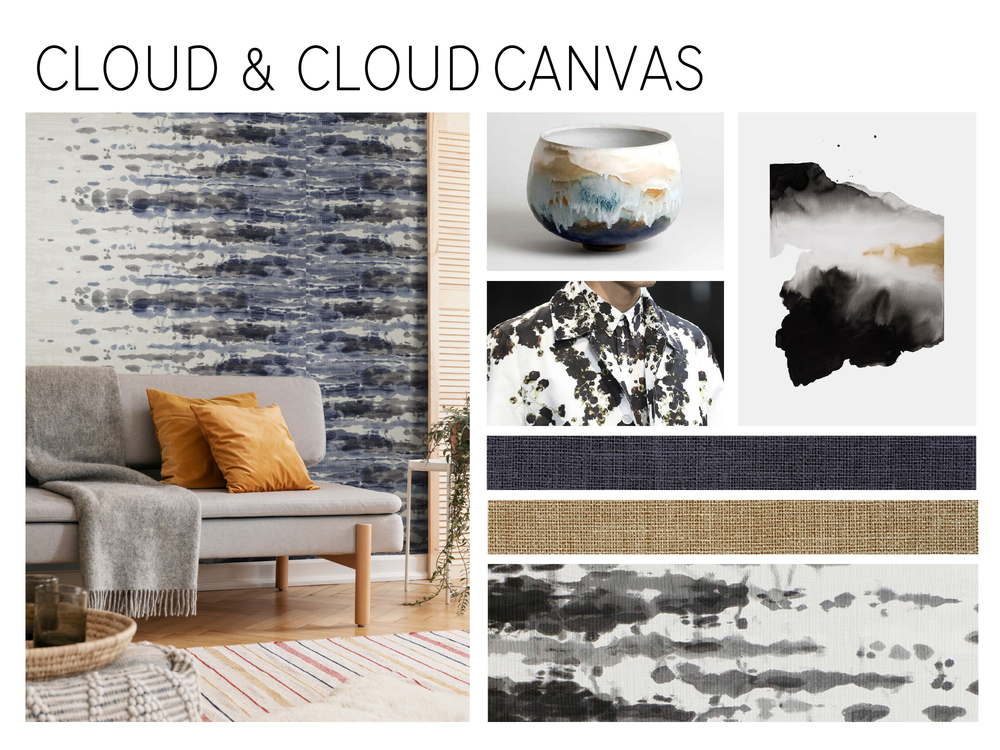 Dramatic and painterly, Cloud is perfect for a statement wall in bold navy and black or equally good in it's more subtle, neutral tones. It also has a coordinate, Cloud Canvas. A finely textured weave, selected colours are metallised. See all 30 colourways here.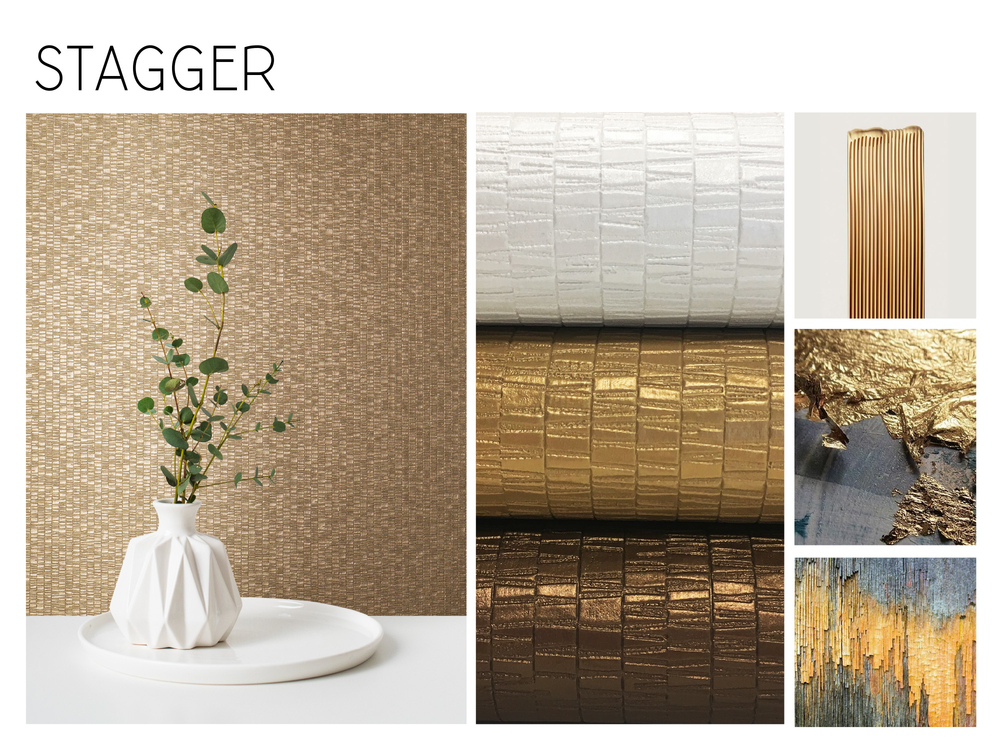 It's all about the metallics with pearlised mosaic design Stagger. A small scale and deeply textured design, you can see all 21 colours here.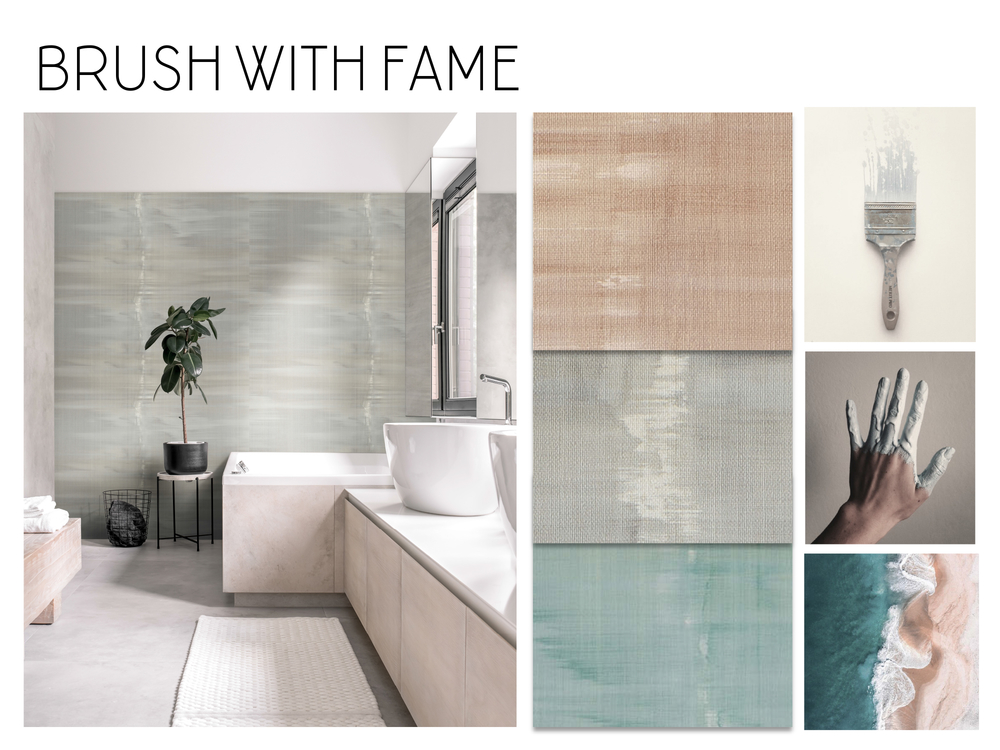 Brush with Fame combines the ebb and flow of ocean waves with painterly brushstrokes to create a statement stripe mural. Click to see all 6 colourways.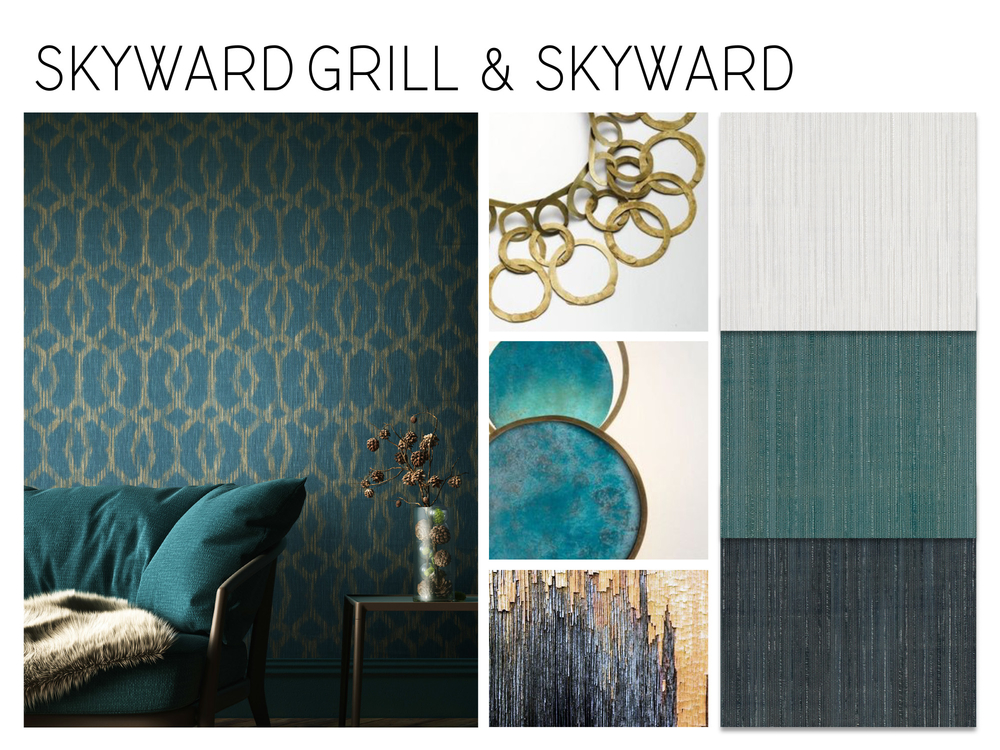 An ikat inspired trellis print, Skyward Grill is a classic, and coordinates with silky weave Skyward. From versatile neutrals to rich jewel tones - discover all the new colourways here.
To see all our latest designs and explore our current library follow the link here.
Join the conversation and let us know your thoughts by following us on Twitter & Instagram (@TekturaTalk) and Facebook (@TekturaWallcoverings).
For case studies, blogs and trend reports - click here.
Or click here to sign up to our newsletter to keep up to date with what's going on and our latest launches.