New wallcoverings designed by Helen Strevens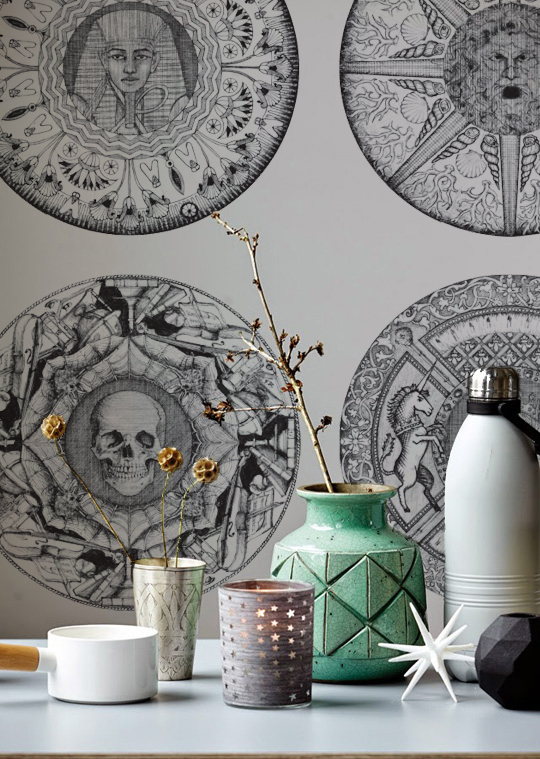 Published on , in News.

Here are our brand new wallcoverings designed by Helen Strevens - acclaimed film set designer (Lord of the Rings, The Hobbit and The Lion, The Witch and The Wardrobe). The new designs are a departure from the quirky interior scenes that are amongst our best selling digital designs. However, they still feature the soft, hand drawn charcoal effect that works so well printed at large scale. Iris is already proving popular, each plate took Helen a week to draw and the detail is staggering. And we have also added Fireplace, a new interior scene to the mix.
We digitally print Helen's drawings as wallcoverings and window graphics. Colours can be customised, and designs can be printed onto different grounds with stunning results. We can resize and print these designs to fit your space. Turn round is fast and there's no minimum order.
Helen's designs are best seen in person… drop us a line if you would like samples or further information.