Recolouring new Jonnie Lawes designs

Published on , in News.
All our Jonnie Lawes wallcoverings can be recoloured for your perfect custom design. So we thought we'd show you a sneak peek of what goes on behind the scenes when choosing some of our colour combos and the inspiration behind them...
Plus we have 3 brand new designs by Jonnie Lawes - Landscape, Slatted and Trees Geo - have a look below to see them all.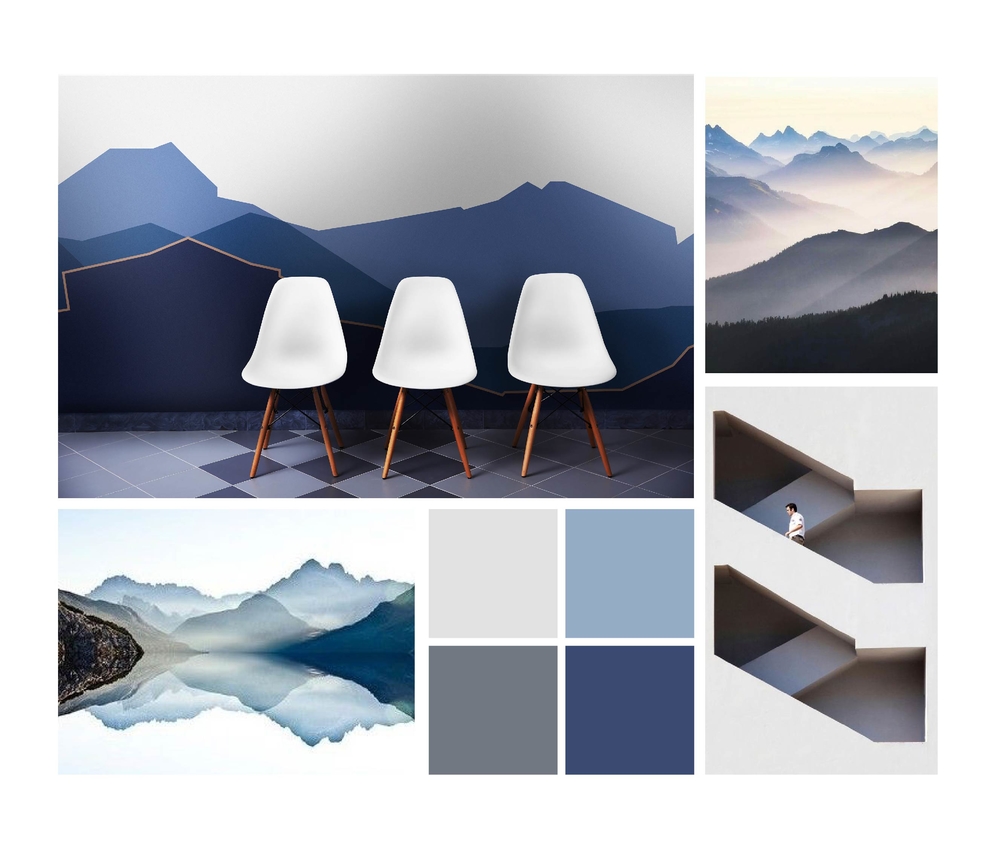 Dreamy landscapes meet the architectural geometry of Jonnie Lawes' designs. The indigo blues and deep navy preserve the relaxing vibe of a scandinavian mountain scene, whilst the sharp edges of Jonnie's distinctive style keeps it fresh and modern. Click to see our new Landscape design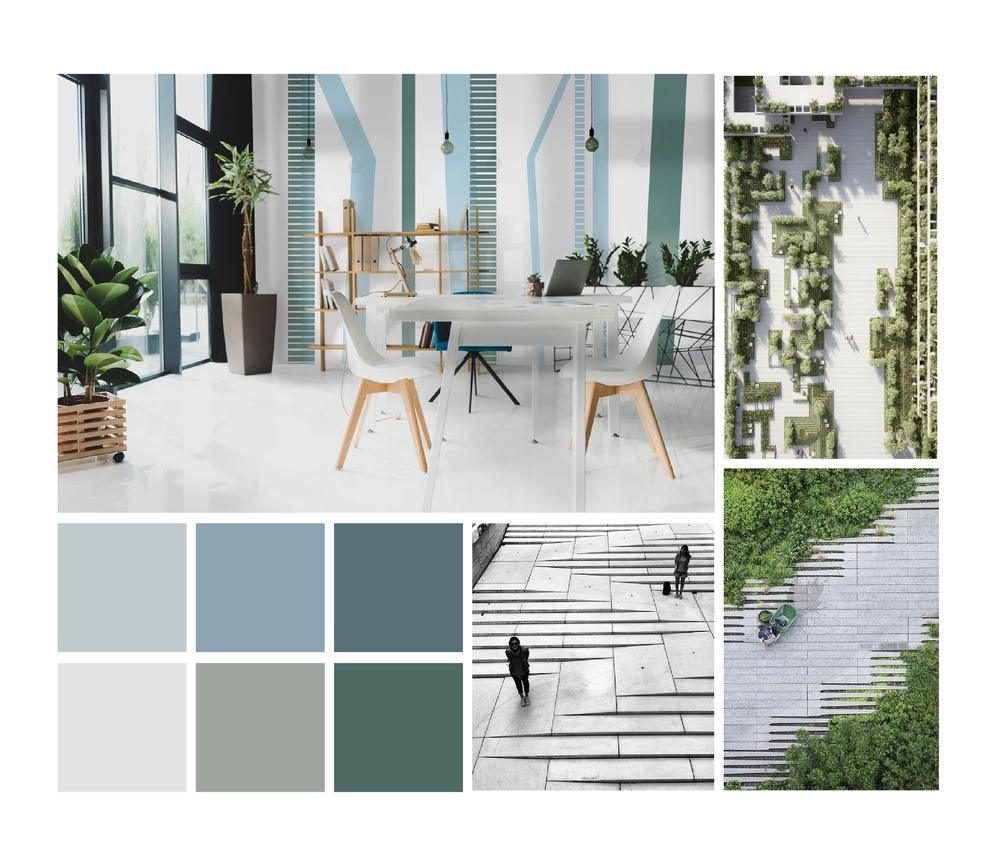 Forest greens and steel blues - nature fuses with urban in our new design Slatted Outline pictured here. Crisp and bright, we wanted the design to be a new contemporary twist on biophilic design.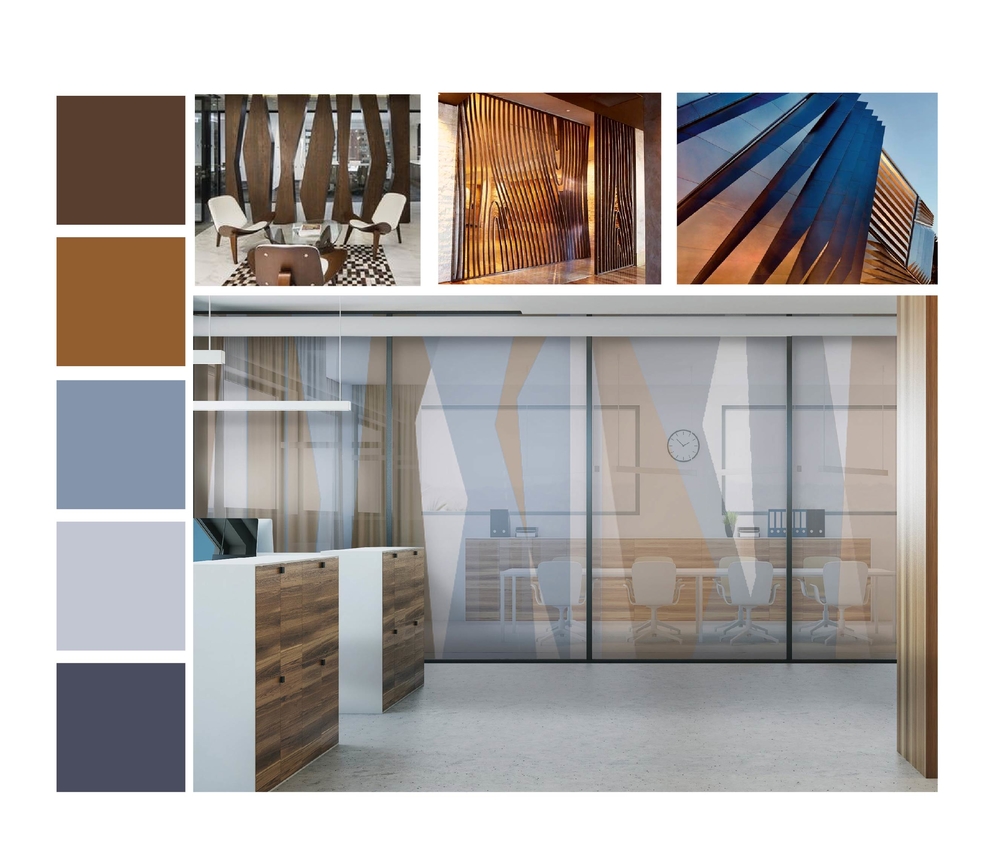 Trees like you haven't seen them before! Burnt umber and caramel, together with gravel grey and dusky blue - inspired by natural wood tones and mirrored reflections, it's a combination of colours that brings warmth with an edge. Click to see our new Trees Geo design.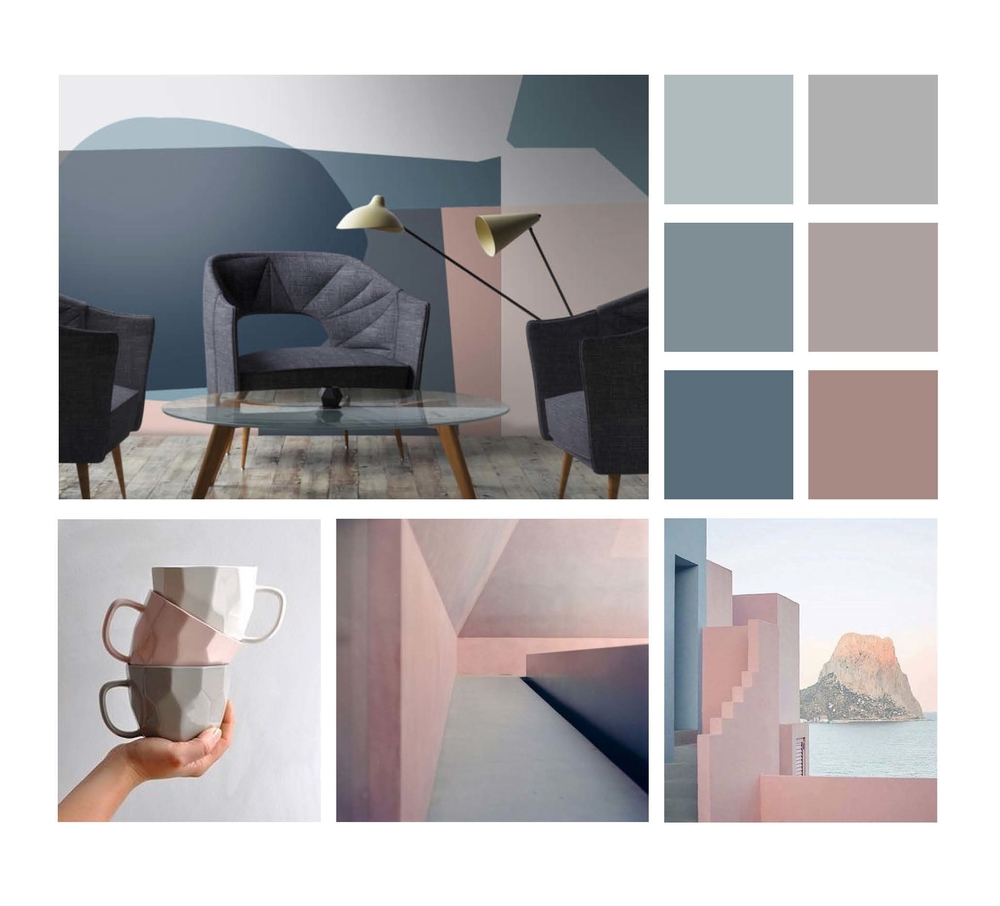 Dusky pink and navy blue - a colour combo made in heaven! Paired with putty blush and silvery grey we wanted this design to be modern and chic. Click to see our Collage Block design pictured here.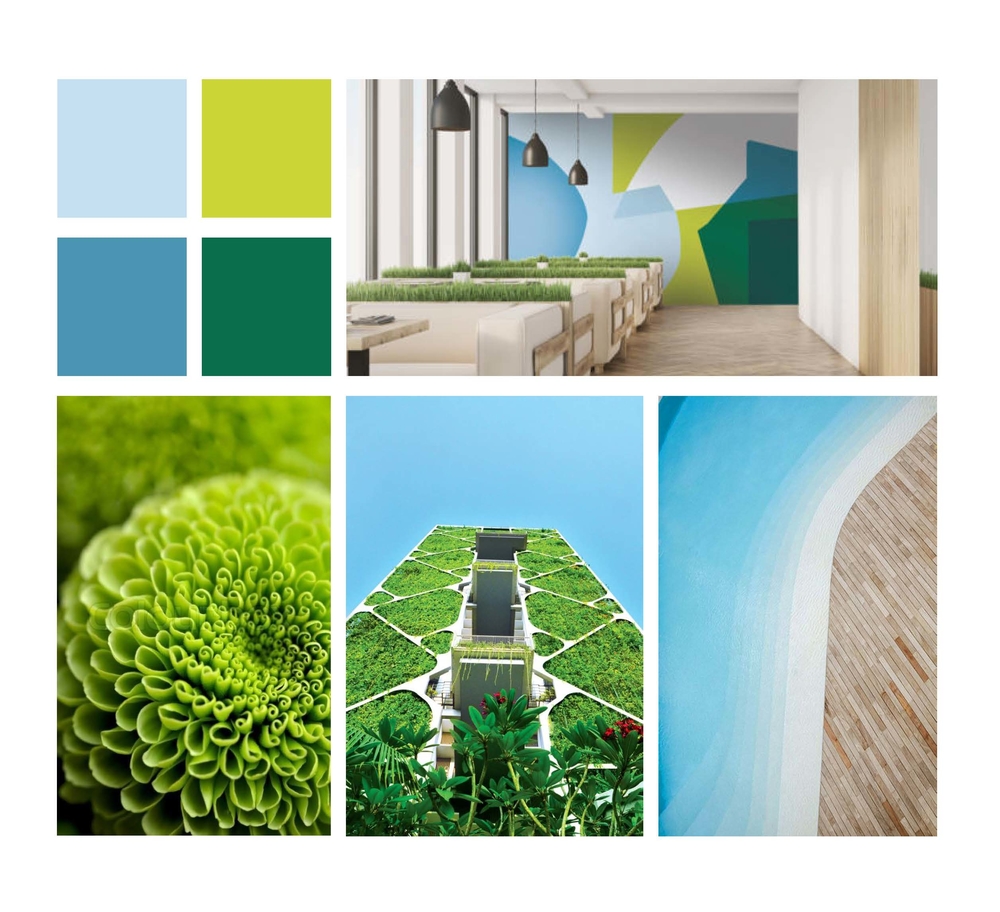 This vibrant combination of zesty lime green and sky blue makes us feel like summer all year round! Is it time to book a holiday yet? Click to see our Collage Shapes design.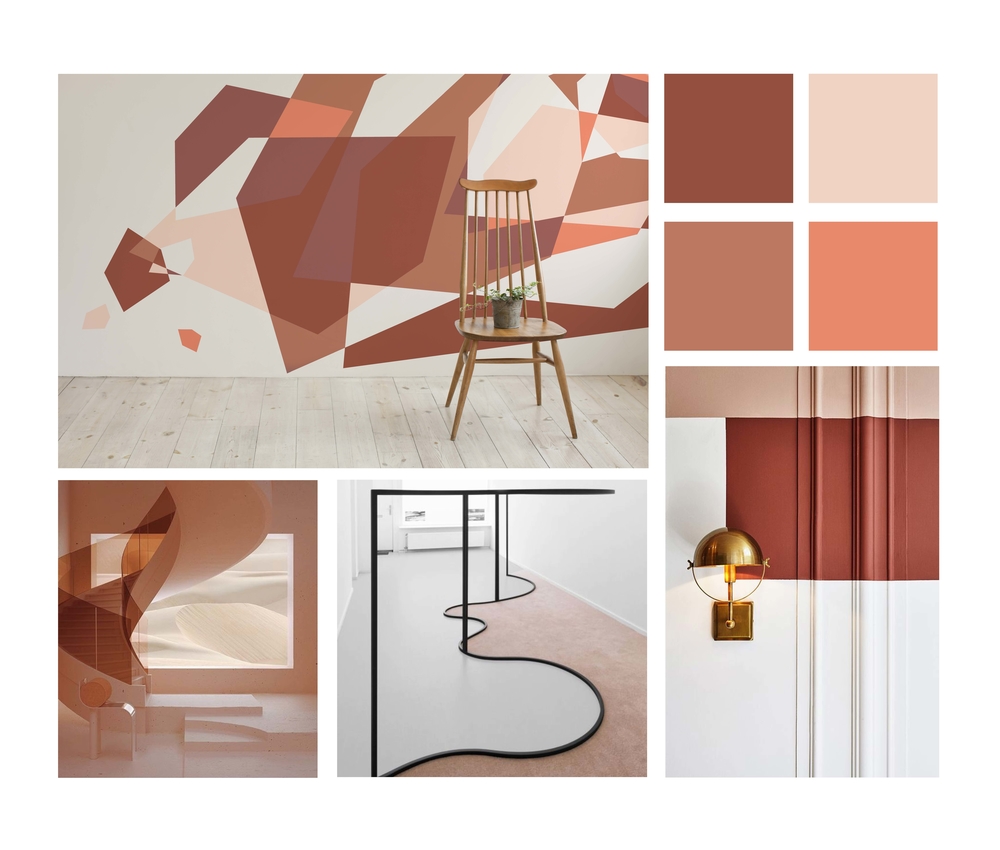 Terracotta, cinnamon and peach - a warm tonal colour combo that mixes retro with modern. The 70s are back and we're loving it! See our Shatter Copper design here.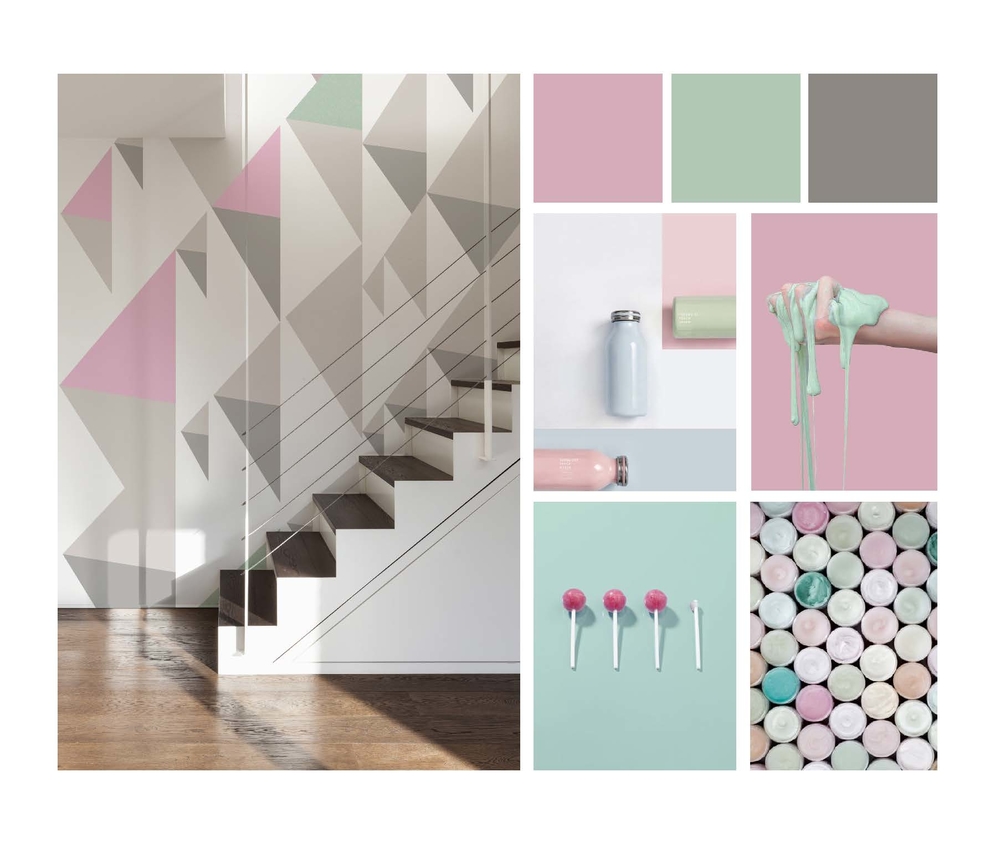 Candy colours in pastels! We paired bubblegum pink and mint green with simple greys for a fun filled graphic design that is super sweet. Click to see our Angel Pink and Green design.

Have specific colours in mind? Want to match to a pantone reference? We can do that too! Get in contact here to see how we can help you
All designs can be printed as window graphic or wallcovering. Check out all of our Jonnie designs here.
Join the conversation and let us know your thoughts by following us on Twitter & Instagram (@TekturaTalk) and Facebook (@TekturaWallcoverings).
For more case studies, blogs and trend reports - click here.
Or click here to sign up to our newsletter to keep up to date with what's going on and our latest launches.