CASE STUDY : Awarded "Best overall BIM Project" by RICS

Published on , in Projects.
8 floors and 550 square metres of wallcovering later : the interiors for the new head office for the Department of Health are complete. Tthis Cat B fitout recently won 'Best Overall BIM Project' by the RICS for the lead designers Willmott Dixon Interiors.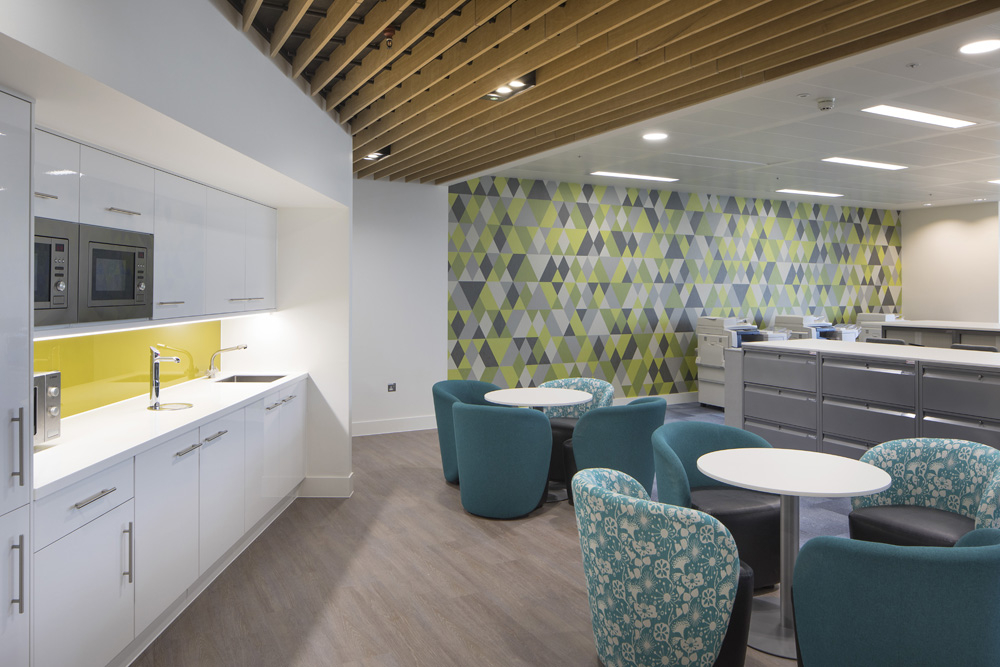 Working alongside the DoH, the designers' brief was to create a contemporary environment embracing agile working methods, hot desks and standing desk areas.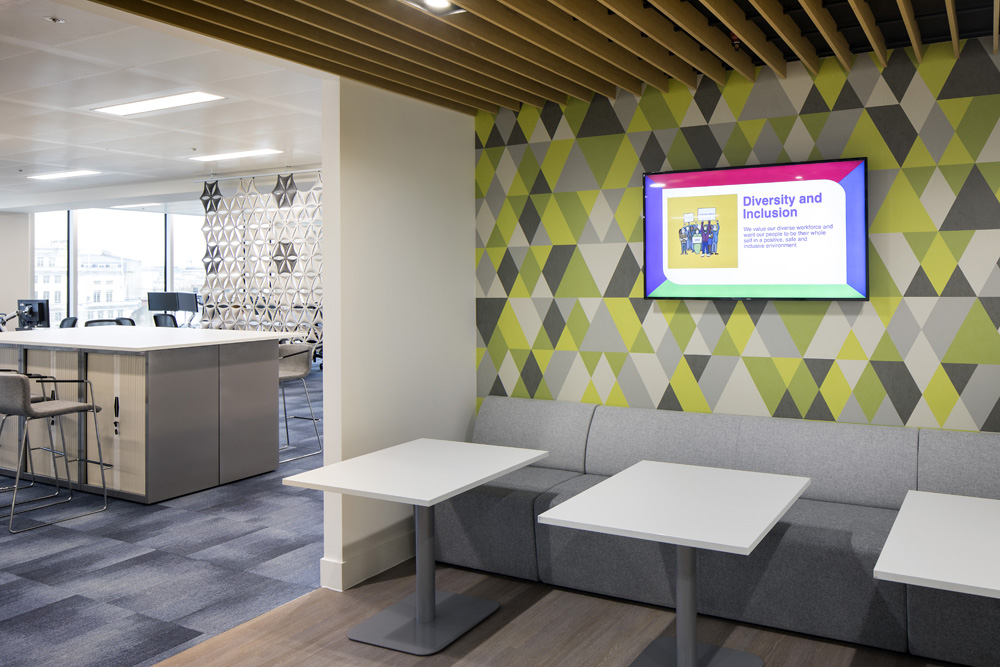 During the project, Willmott Dixon delivered a number of initiatives to promote the construction industry, encourage skills and create jobs. This included site visits for 760 students, 249 young people attending employability workshops and 107 apprentice weeks provided on site.

The modern office space is attracting interest from other Government departments as they look to adopt similar working practices.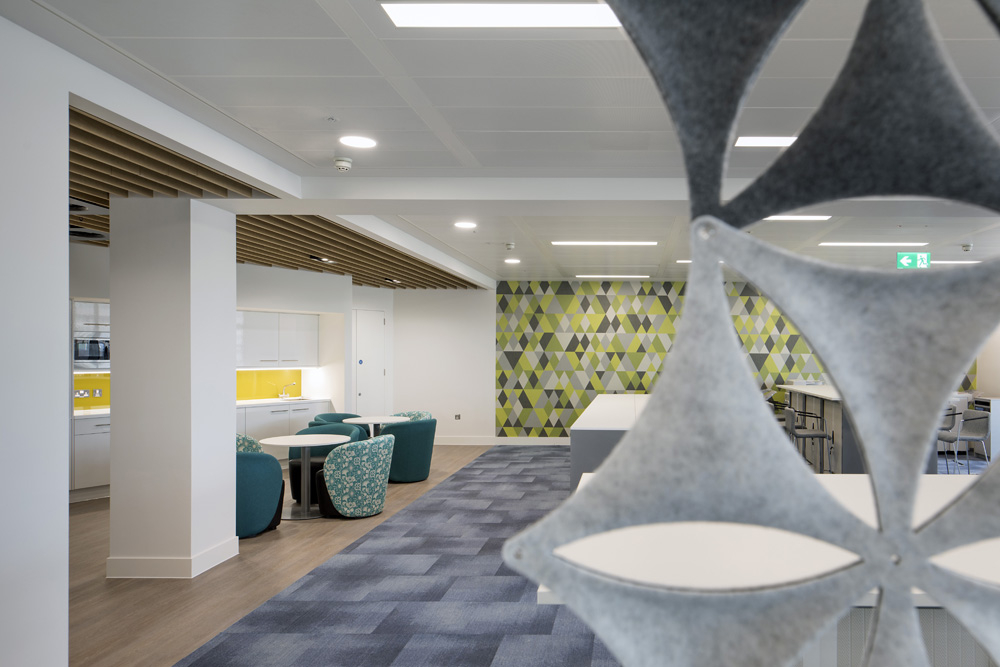 Two of our designs were chosen for the project : Triangles Citrine by Jonnie Lawes, and Triangles Too. Both were custom coloured to match the client's scheme.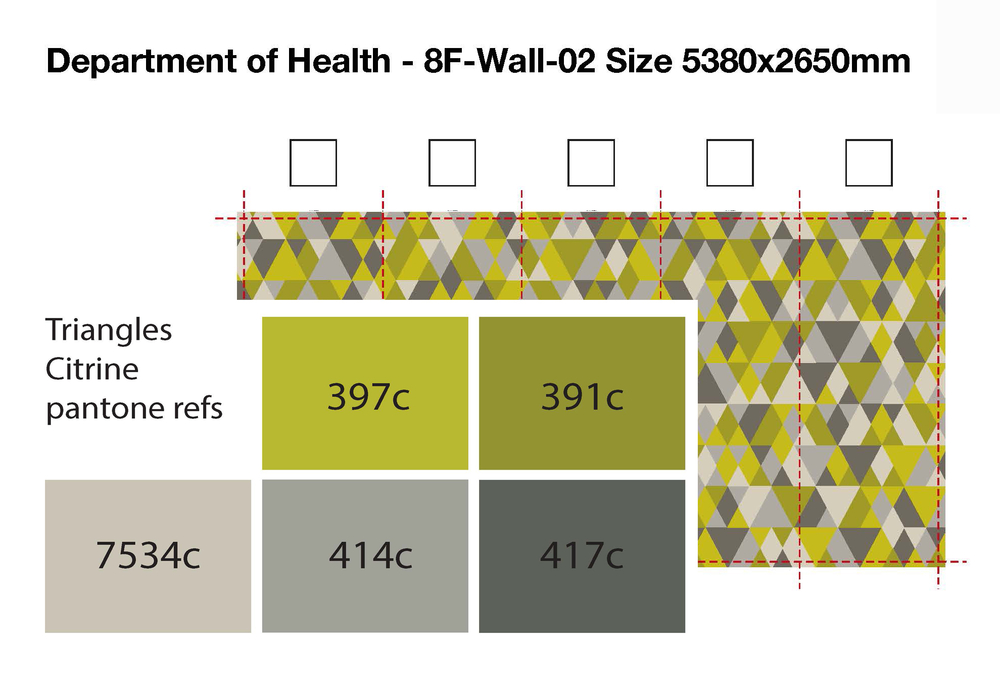 Designers : Willmott Dixon Interiors @weareWDI @WillmottD
Photography by Michael Whitestone photography
Jonnie Lawes designs can all be custom coloured to suit. We can resize and repeat to fit any size wall. Available as wallcovering, window film and acoustic panels. Find out more here
Click here to see more Tektura case studies