CASE STUDY: Edinburgh University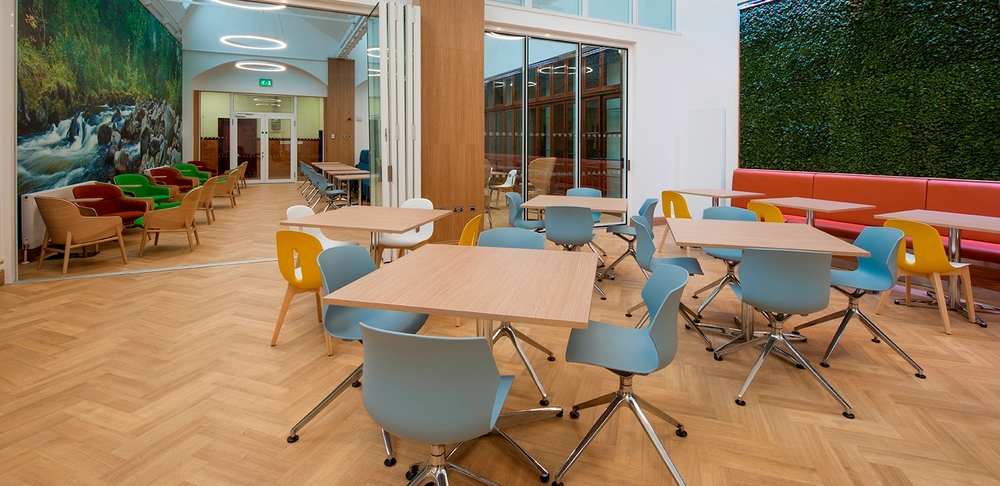 Published on , in Projects.
"We've transformed an old communal area and 3 unused chemistry labs into a stunning new multi-use breakout space" says Edinburgh University.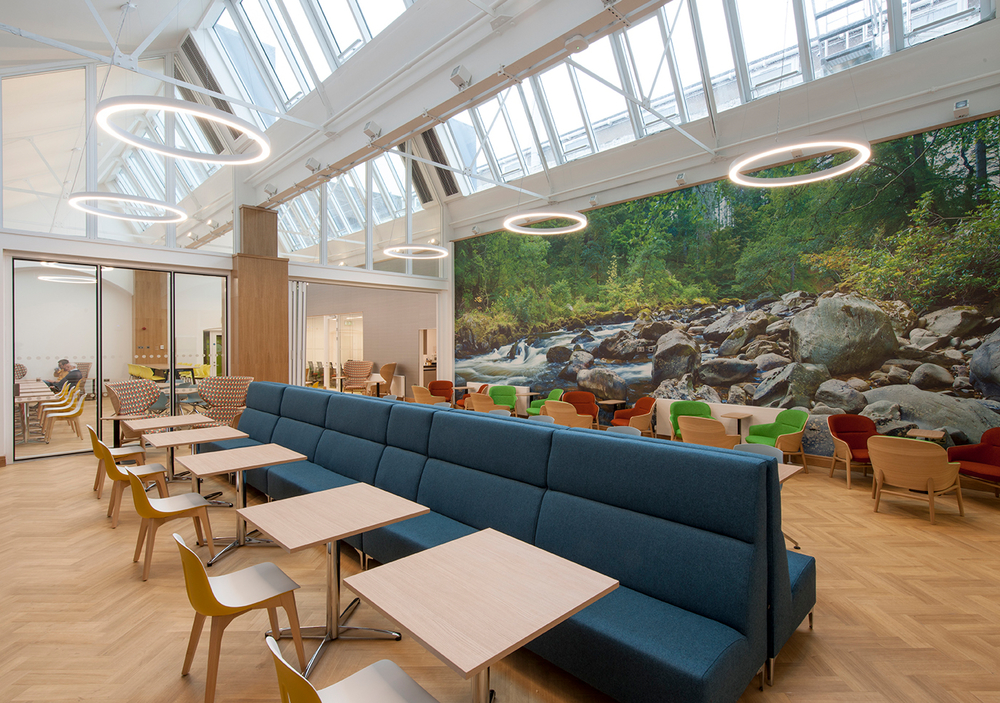 "This light-filled inside courtyard area is a vibrant hub for positive learning, collaborative opportunities and social interaction - much needed for students, post graduates and staff alike".

To preserve the building's heritage, the interior design team chose Richard Osbourne's hi-res image of Scotland's River Braan, printed by Tektura Wallcoverings, as a focal point for the space.
Richard Osbourne's murals are popular across all industries including healthcare, hospitality and education. It's a simple way to bring nature into a space.
Click here to see more designs like this. Richard Osbourne's portfolio extends beyond the Tektura library…If you don't see what you're looking for just ask!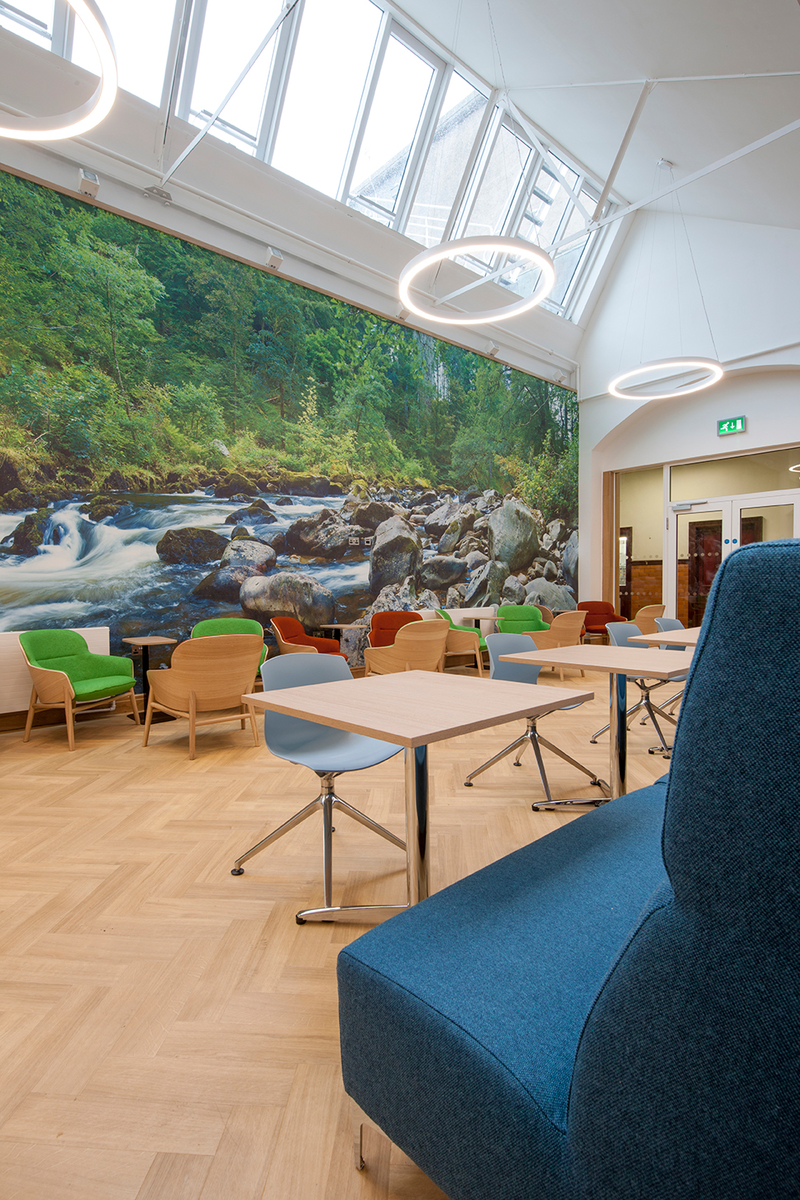 The interior designers wanted to incorporate a feeling of the 'outdoors'. Natural white oak timber finishes were used alongside Richard Osbourne's landscape mural and a stunning preserved moss wall.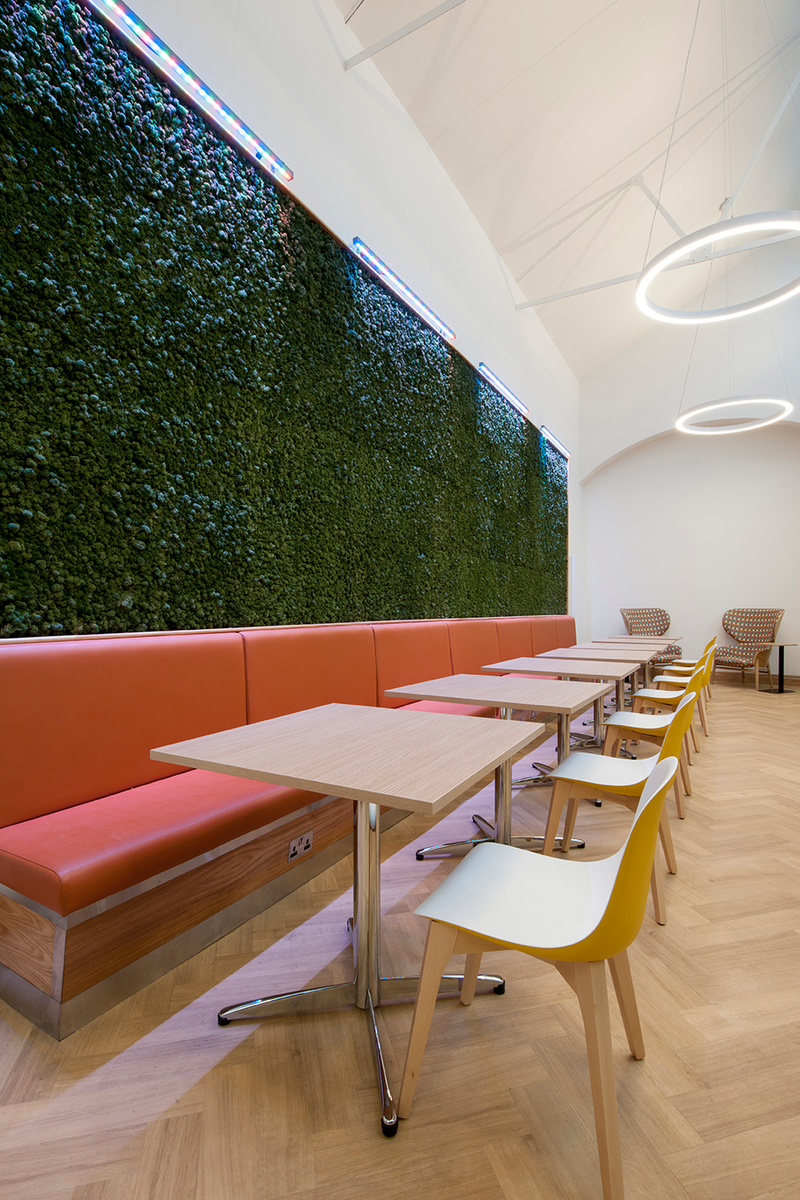 Our popular fine silk-weave Heirloom wallcovering has been chosen for the working area. Click here to see all colours.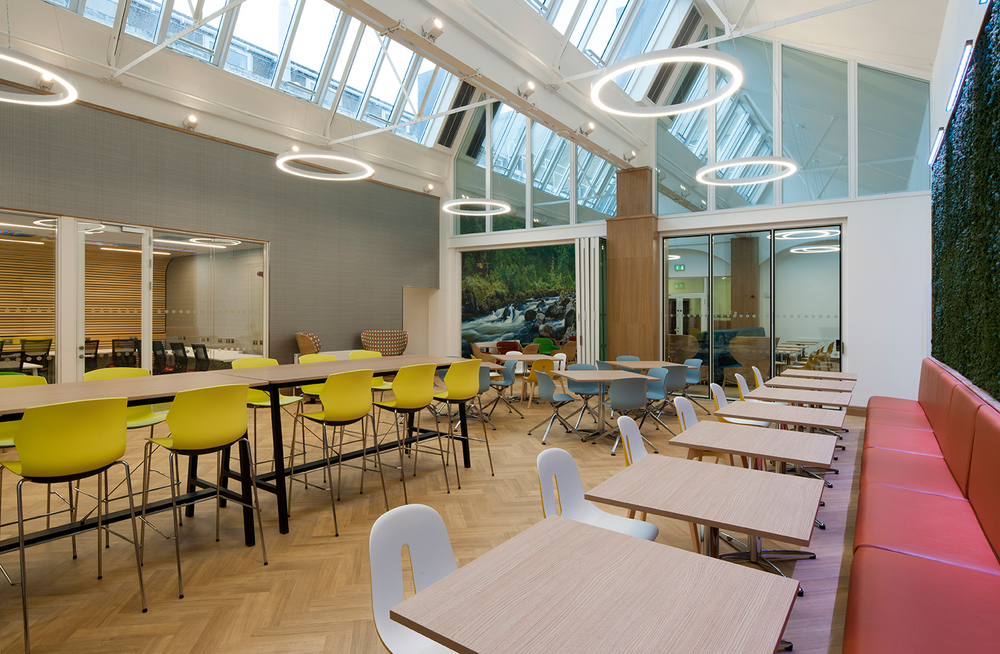 "All the staff and students in the School of Chemistry are absolutely delighted with the recently refurbished Social and Study Space in the Joseph Black Building, the oldest building on the King's Buildings campus. All credit to the design team for transforming the previously rather uninspiring and under-utilised rooms into such a truly outstanding space. It is already having a huge positive impact on students and staff in the School"
Whilst researching we also had fun learning more about Joseph Black, Professor of Chemistry at Edinburgh University during the 1700s.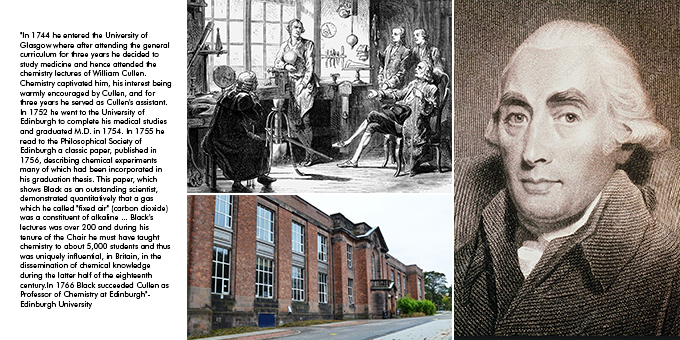 Photography by Paul Zanre
Interior design by Adrian Cavayes
More About Richard Osbourne murals. More About Heirloom
Join the conversation and let us know your thoughts by following us on Twitter & Instagram (@TekturaTalk) - Facebook & Pinterest (@TekturaWallcoverings).
For more case studies, blogs and trend reports - click here.
Or click here to sign up to our newsletter to keep up to date with what's going on and our latest launches.