CASE STUDY : Glamping pods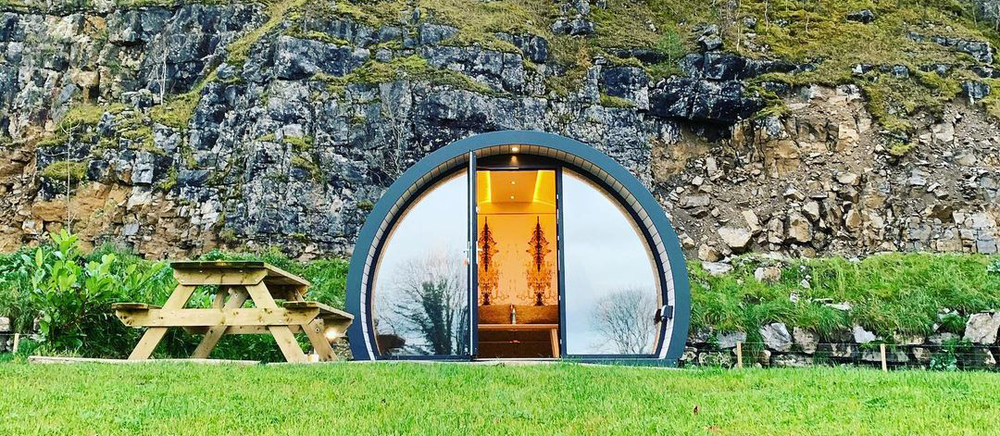 Published on , in Projects.
Bespoke holiday providers Further Space have created these glamping pods in stunning locations across Scotland and Ireland.
Further Space explain..."Pod holidays bring you to unique spaces in unexpected places and our vision is to go beyond the ordinary. We allow customers to stay somewhere exclusive, cosy and stylish with nature on your doorstep."

Designer Jill Bennett has chosen 4 designs from Tektura's digital library, each creating a focal point and feature wall behind the sofa bed. Designs selected are by our artists Modern Love, Timorous Beasties and Kata Lips.


Designs were chosen to mirror the colours and organic patterns of the surrounding countryside.

Installation...going up!
"Each pod is individually decorated with an expansive glazed entrance to make the most of the outdoors. Interiors are finished in natural birch. They're spacious, heated and each has a coffee dock, fridge, storage space, shower room and space to sit and relax." Further Space
Click on the picture to take a tour

Find out more about the designs featured by clicking on each name : Kyoto Cool, Grand Paper Damask, Shinrin Wild and Butterfly Damask.
If you've enjoyed this blog, you may be interested in finding out more about the designers involved :
Sarah Arnett - the designer behind Modern Love
Kata Lips - abstract art, nature and japanese influence
Timorous Beasties - an interview with Design Insider
Join the conversation and let us know your thoughts by following us on Twitter & Instagram (@TekturaTalk) and facebook (@TekturaWallcoverings). See our latest launches and design ideas on Pinterest @tektura wallcoverings
For more case studies, blogs and trend reports - click here.
Click here to sign up to our newsletter to keep up to date with what's going on including our latest launches