CASE STUDY : Glasgow University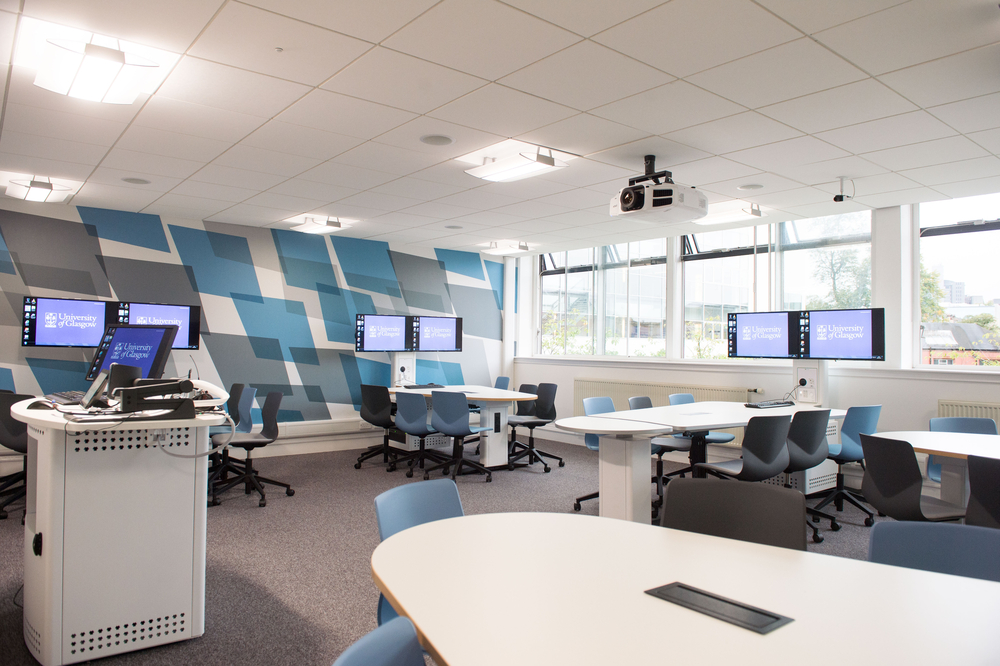 Published on , in Projects.
Traditional classroom layouts have changed little over the years, with students sitting in rows facing the tutor.

These days, there's a far greater emphasis on active learning, and following extensive research Glasgow University decided to put modern teaching methods to the test by redesigning various learning spaces within their campus.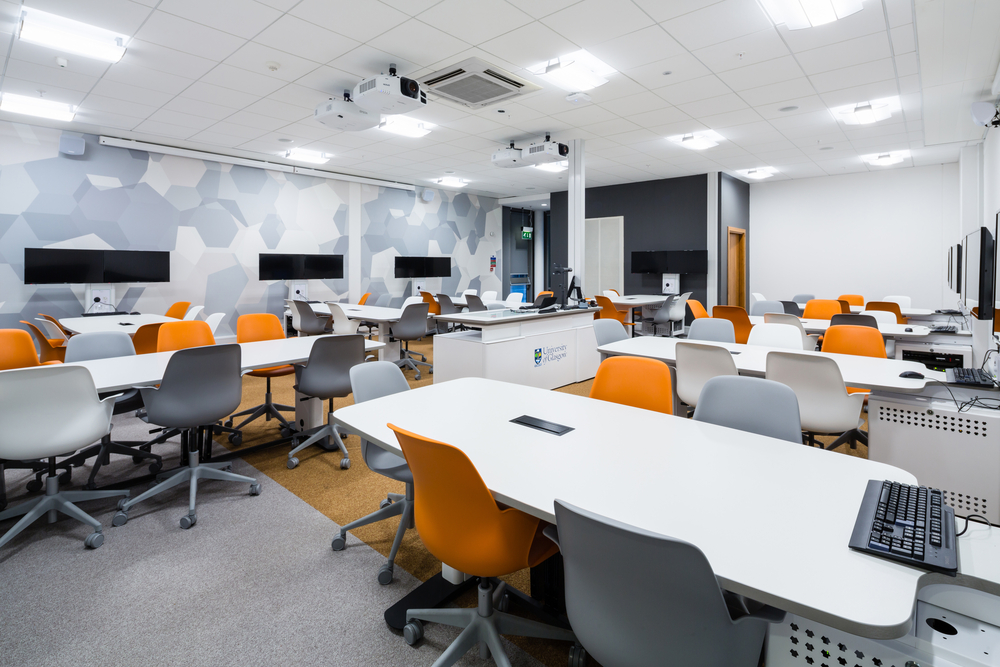 HLM Architects were asked to assist in the project and created various pilot rooms. Chairs were chosen with a large writing tablet attached, so each student had their own integrated desk surface. This gave far greater potential for changing the room layout: chairs could be arranged in rows, pairs or grouped together. Mobile white boards were introduced for added flexibility.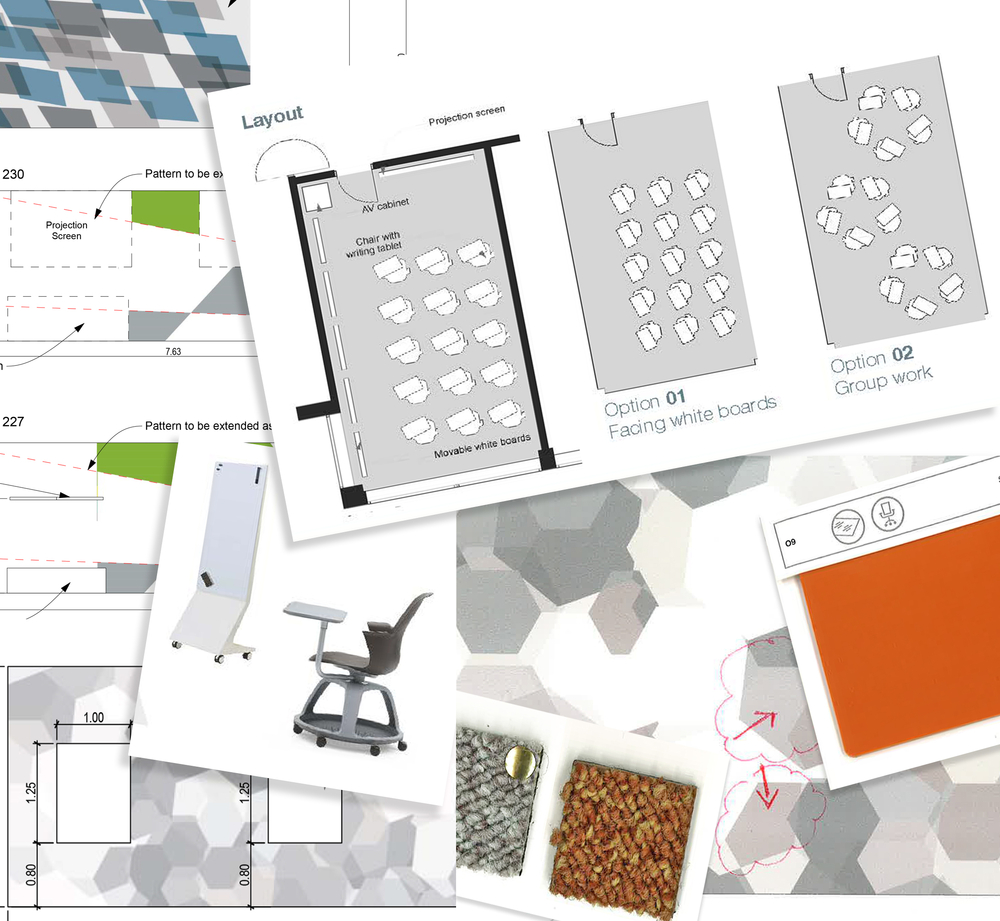 The designers also wanted to create a signature look that could be carried through the campus. Tektura's wallcovering designs by Jonnie Lawes were chosen for their bold, graphic style. Colours were also customised to match furniture and create a stimulating and fresh environment.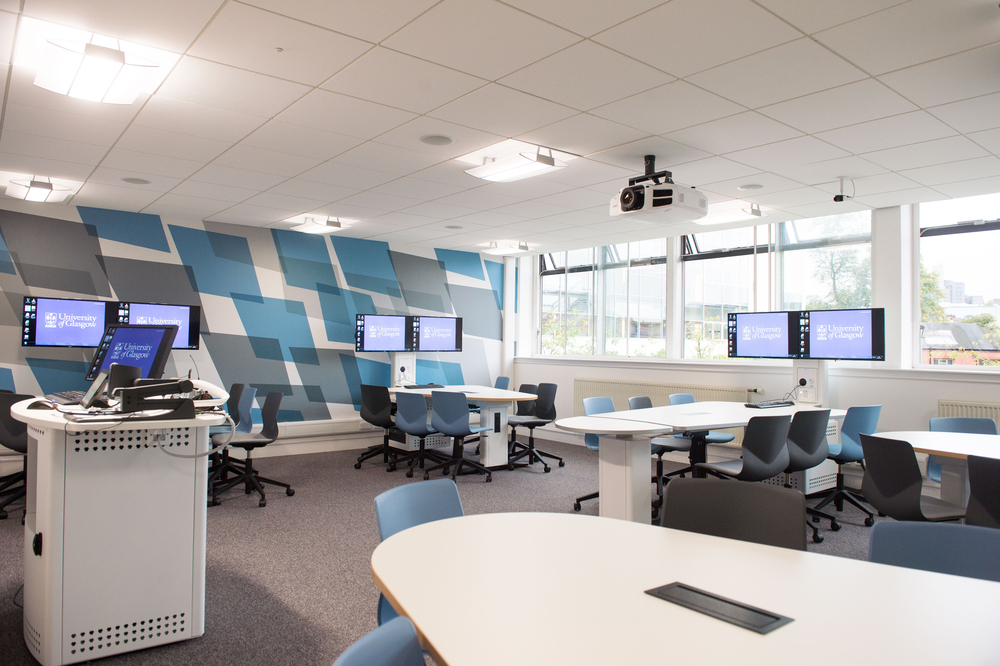 Seminar spaces and teaching labs of various sizes were refurbished, corresponding to user groups with specific needs.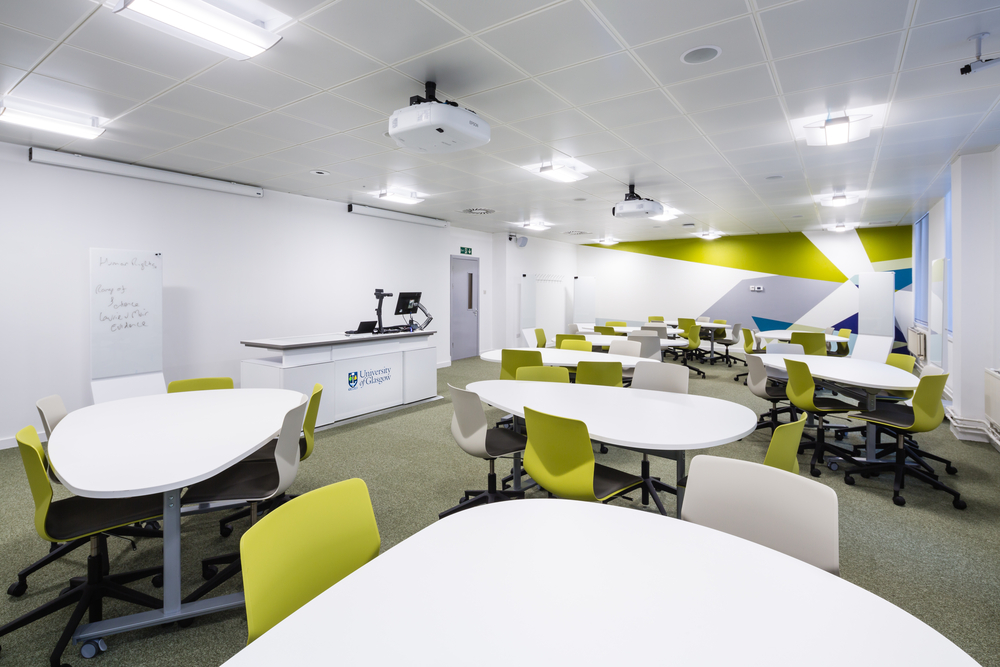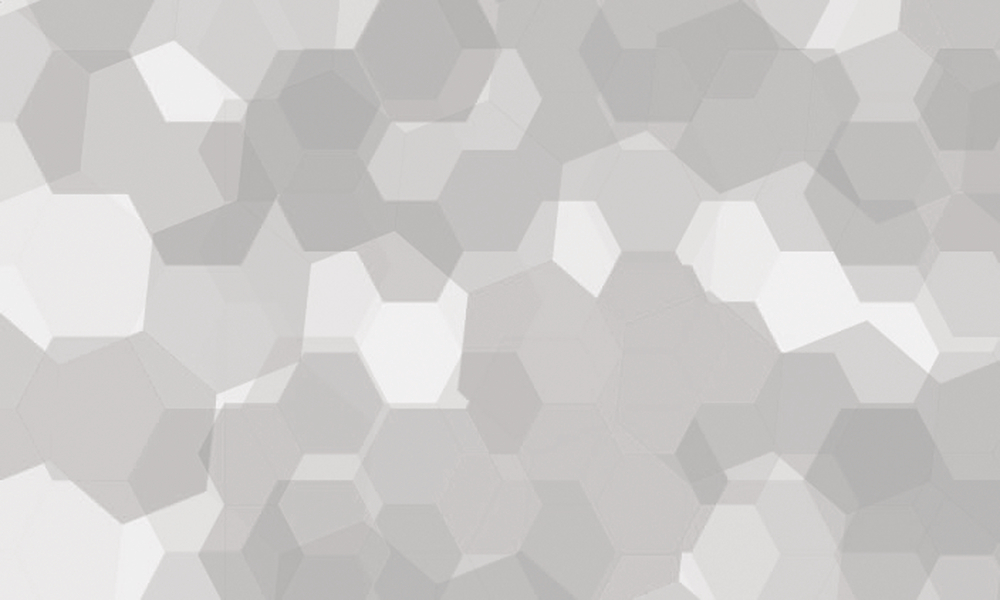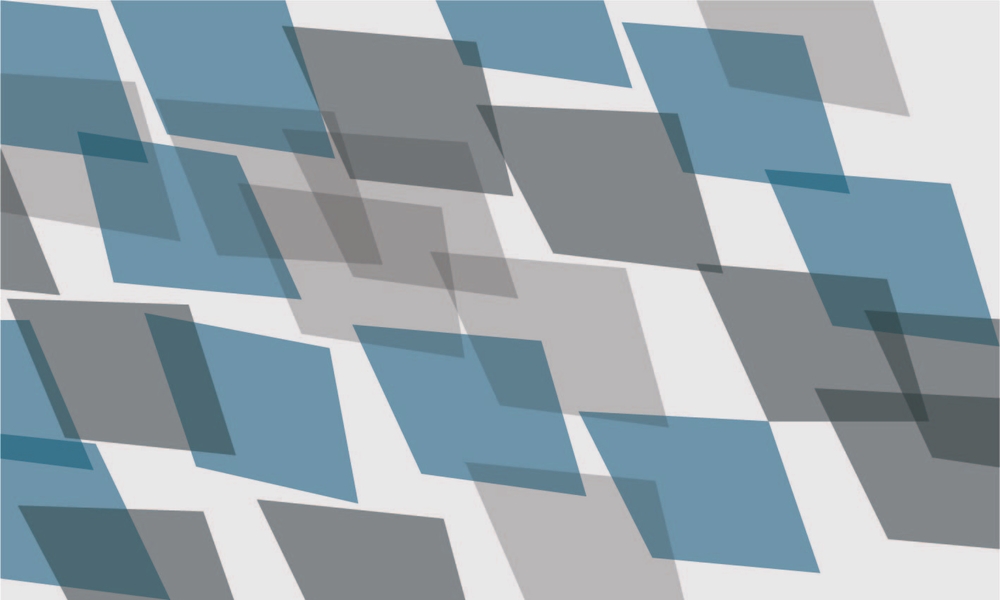 Here are the wallcoverings chosen : Polygon, Rhombus and Geometric - designed by Jonnie Lawes for Tektura. We recoloured Polygon and Geometric for this project : it's a straightforward process and enables the client to create unique colour combinations...and fit any scheme. We can resize to fit any wall, and we'll print as window graphics as well as acoustic panels. Click here to see all designs by Jonnie Lawes.
Interior Design : HLM Architects. Photos courtesy of HLM Architects.
For more case studies, news and views, please follow our blog.