CASE STUDY : Grand Cru Restaurant & Bar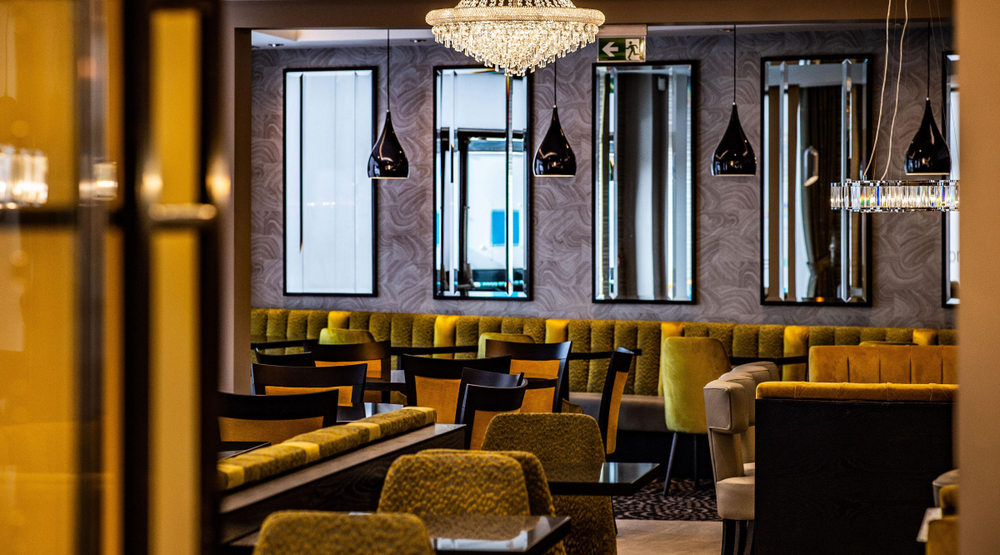 Published on , in Projects.
Built in 1887, and formerly a Co Op supermarket, this building has been transformed into the Grand Cru Restaurant and Bar. Owners Bernd and Sharon Wolf have worked with local architects, designers and craftsmen to create this high end eaterie.

Main dining area, Tektura's Quartz Block wallcovering
Both the branding and interior are inspired by Art Deco design, using a colour palette of gold, gloss black and white. Simple geometric shapes complement rich tactile velvets and brocades. Organic textures and patterns run throughout the scheme. Bevelled mirrors and tiles are illuminated by crystal chandeliers and tear drop pendants.
Moving through the restaurant, white and gold tiles trimmed in black are installed alongside Tektura's Labyrinth wallcovering.

In the restrooms, mirrored tiles and black laminate are used in conjunction with Tektura's Ammonite wallcovering. All the Tektura wallcoverings selected are scrubbable and can be cleaned with diluted bleach.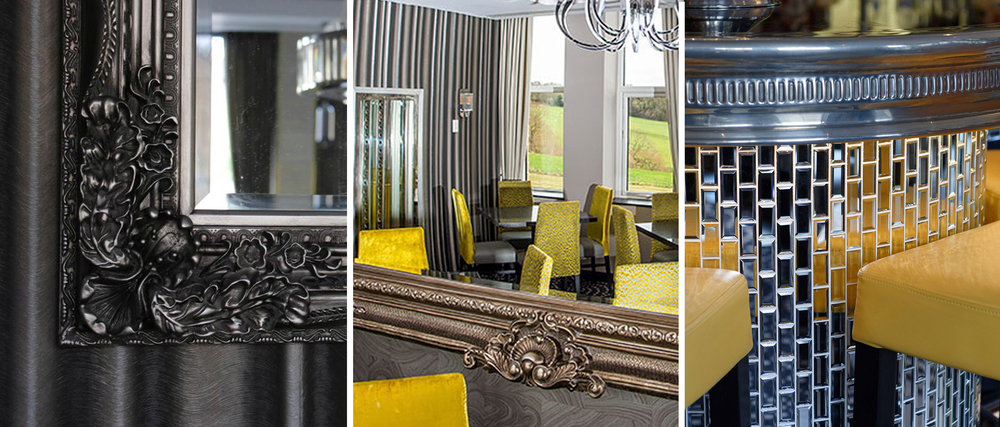 Mirror frames are either minimalist or elaborate, while the bar has a zinc surround and granite top. Concealed LED lighting illuminates the bar front and mirrored tiles.
The luxury isn't confined to the interiors: While the Grand Cru is a new venture for the owners, in the past they have won the Les Routiers' Restaurant of the Year award, and have also received recognition from The Good Food Guide and Michelin. They are



A round up of all the colours available in the 3 wallcovering designs selected. All conform to fire ratings for public areas, are scrubbable and can be cleaned with diluted bleach. Click on these links to find out more : QUARTZ BLOCK, LABYRINTH, AMMONITE

With thanks to Grand Cru Restaurant and Bar, Innsight Design, Abrahams and Carlisle.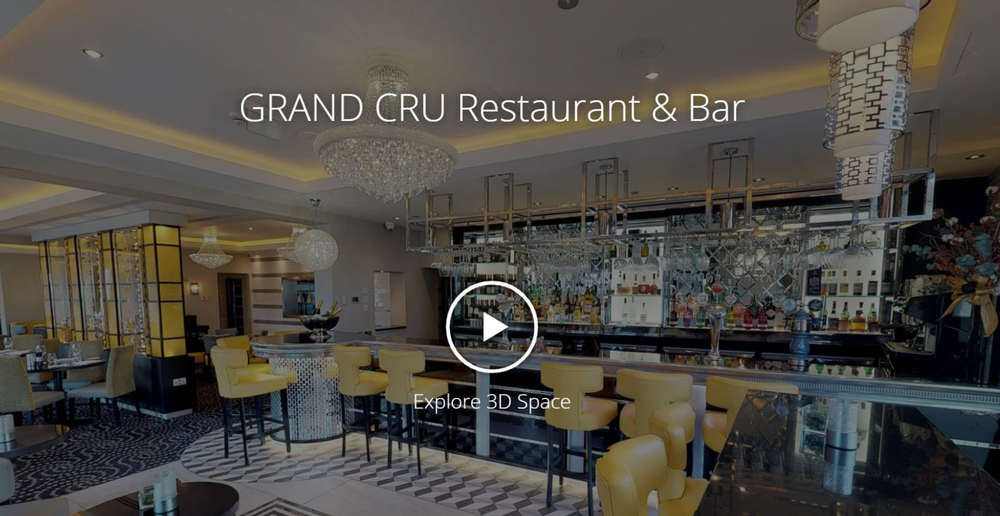 Join the conversation and let us know your thoughts by following us on Twitter & Instagram (@TekturaTalk) and Facebook (@TekturaWallcoverings).
For more case studies, blogs and trend reports - click here.
Or click here to sign up to our newsletter to keep up to date with what's going on and our latest launches.