CASE STUDY : High end residential interiors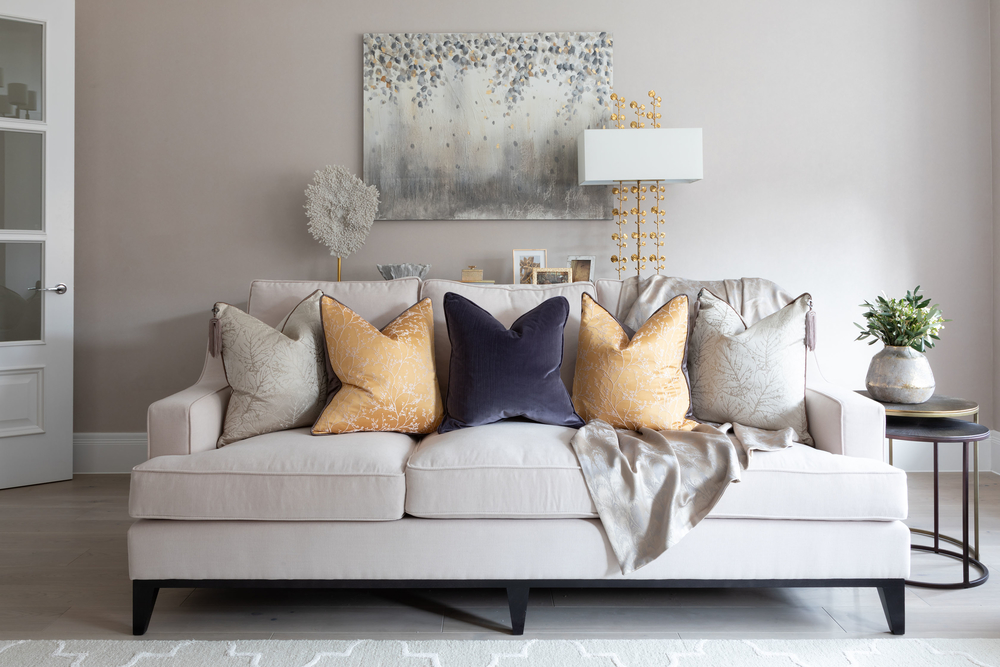 Published on , in Projects.
We're delighted to feature a pair of projects by designers @wellsandmaguire. First off we're showcasing this luxury residential scheme; the emphasis is on a calming neutral palette of pinky beige and warm silver, silks and suedes.

Tektura wallcovering Shadow Leaves is featured here - a subtle hand-print style silhouette print on a silky ground.

There's no paint on these walls! The walls are decorated with Suede wallcovering - a subtle print with just a hint of texture.
Our second project features our wallcoverings in a luxury showhome.

Cavatina Silk wallcovering in matt grey has been used for this at-home office space. The eau de nil colour of Mulberry pearly silk complements the lampshades.

Simple, classic neutrals in Nyala Weave and Workroom cork effect are the backdrop for living areas.

Tektura Alpine wallcovering provides a hint of nature to complement dark wood furnishings and warm white upholstery.
Here's a round up of all products displayed here - just click on the individual links to see all colourways available. Shadow Leaves, Suede, Cavatina Silk, Mulberry, Workroom, Nyala Weave, Alpine
Lighting @heathfieldandco
Photography @paullmcraig
Join the conversation and let us know your thoughts by following us on Twitter & Instagram (@TekturaTalk) and Facebook (@TekturaWallcoverings).
For more case studies, blogs and trend reports - click here.
Or click here to sign up to our newsletter to keep up to date with what's going on and our latest launches.