CASE STUDY : Ideagen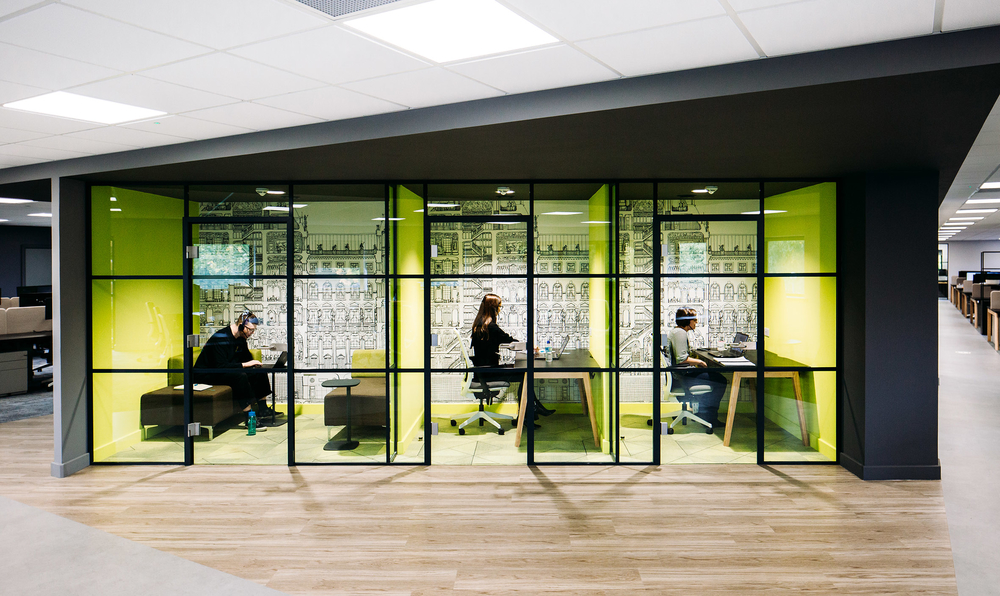 Published on , in Projects.
Nottingham-based Ideagen provide information management programmes for clients such as the NHS and Heineken. Their new £2 million state-of-the-art headquarters covers 30,000 square feet, and includes room for 350 desks, along with breakout and collaborative areas.
The space has a contemporary, industrial feel but is also focused on wellness. The design and fitout was completed by Chameleon Business Interiors and Kevin McIntosh, head of design explains: "Our designs incorporate biophilic elements to bring the outside in, providing a variety of areas for the team to relax and refresh".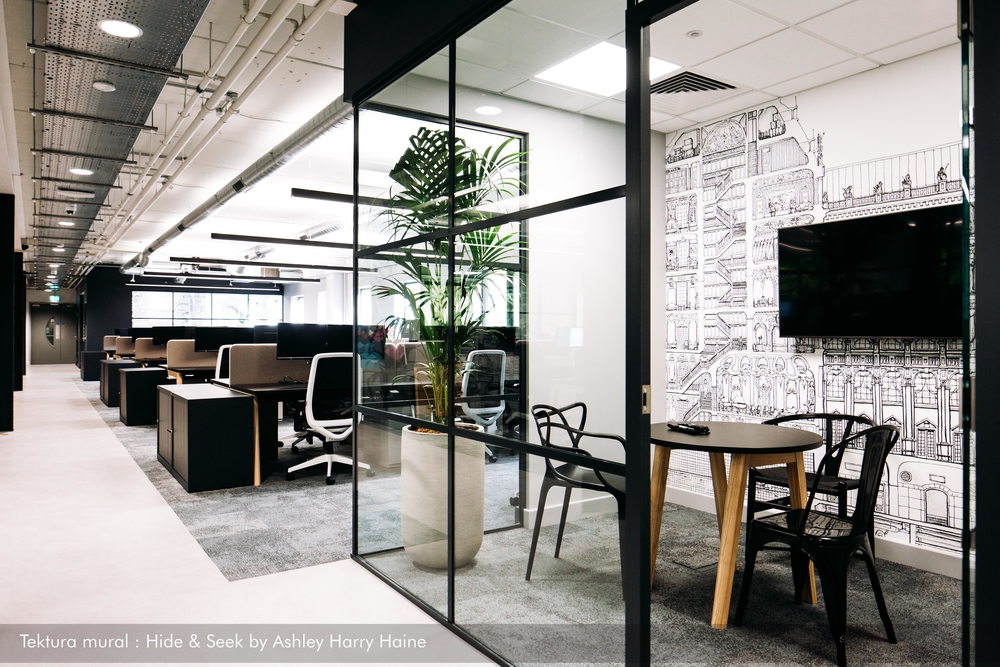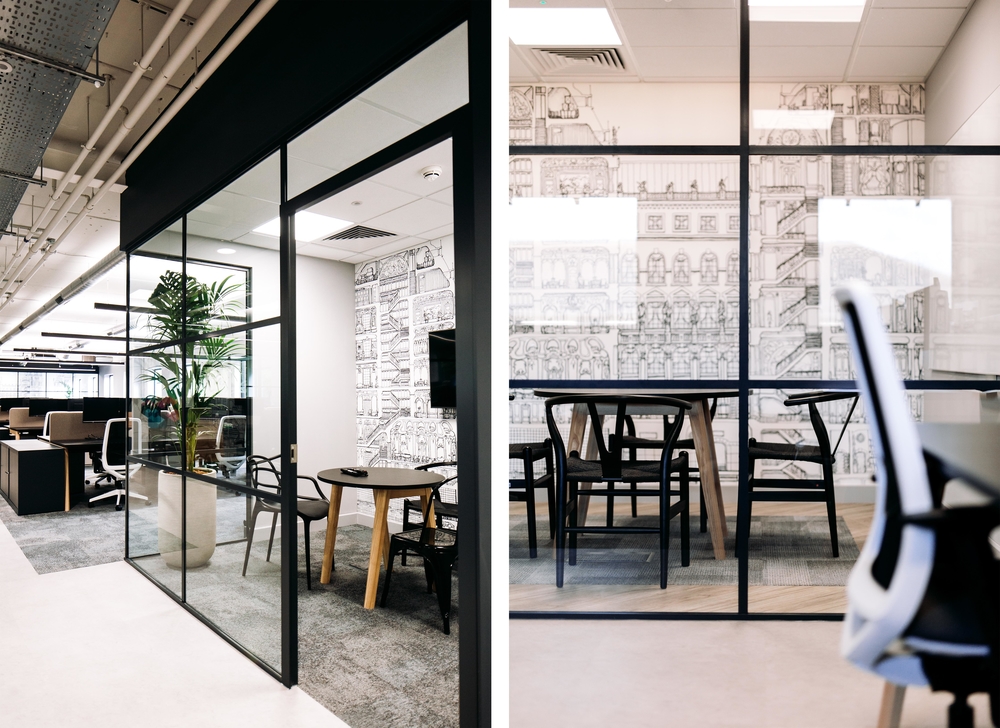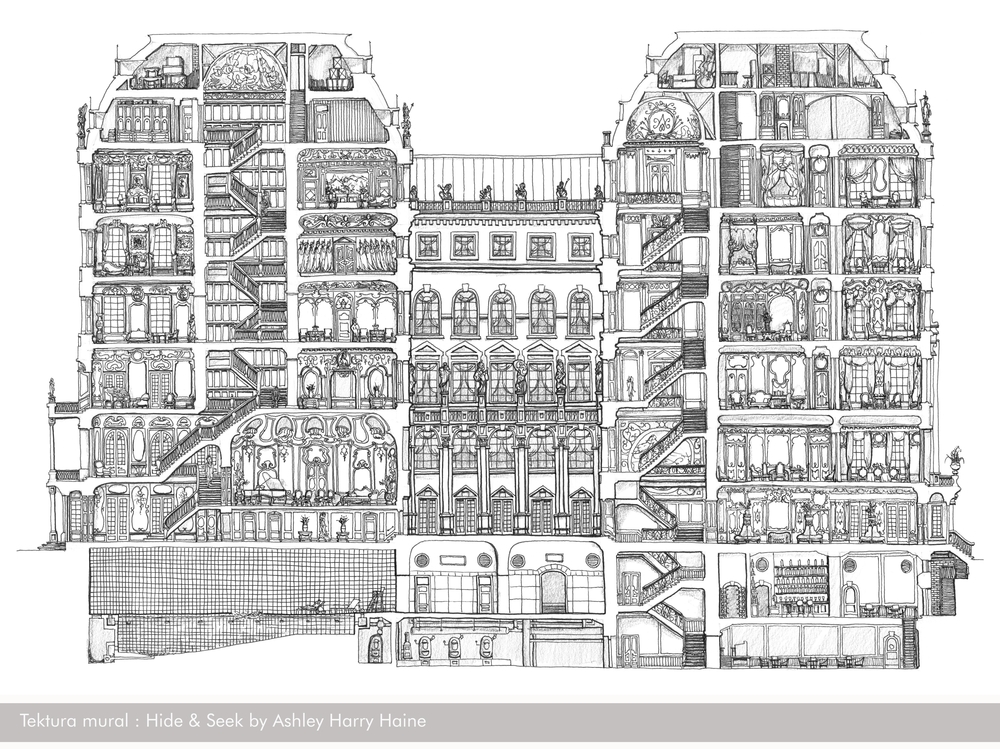 "The office is split over two floors and includes a variety of workspace settings including collaborative and agile spaces".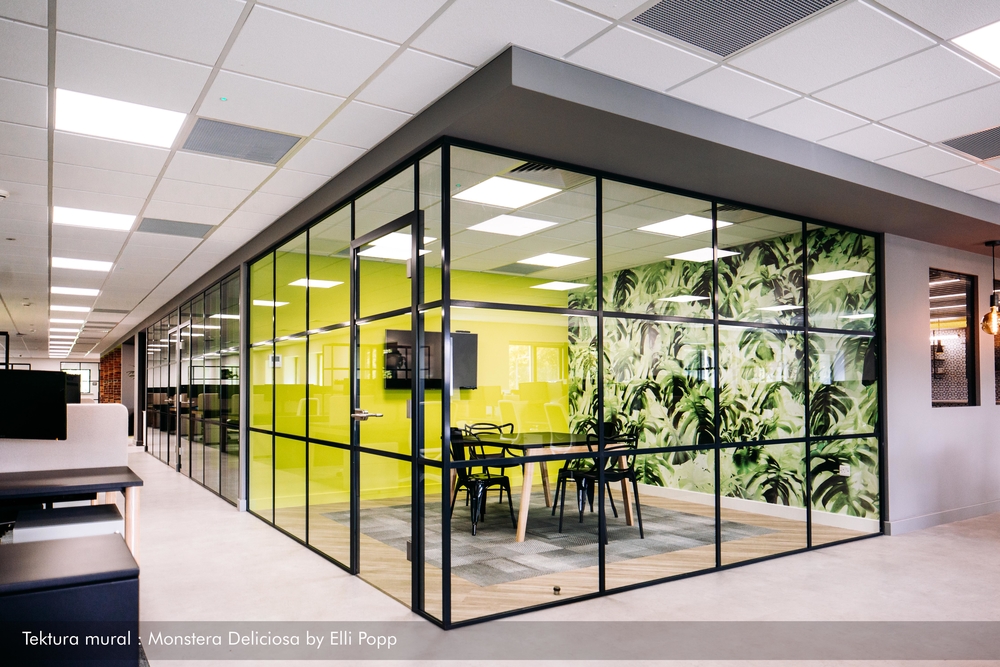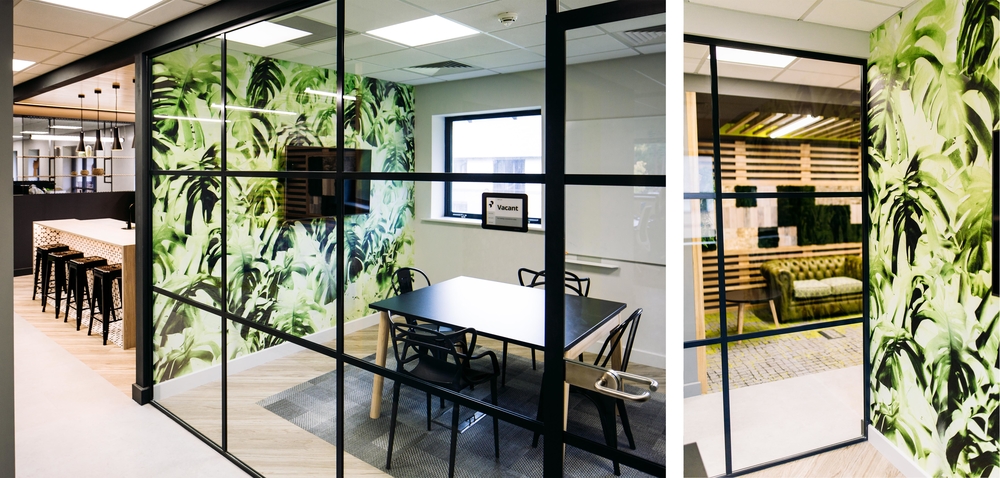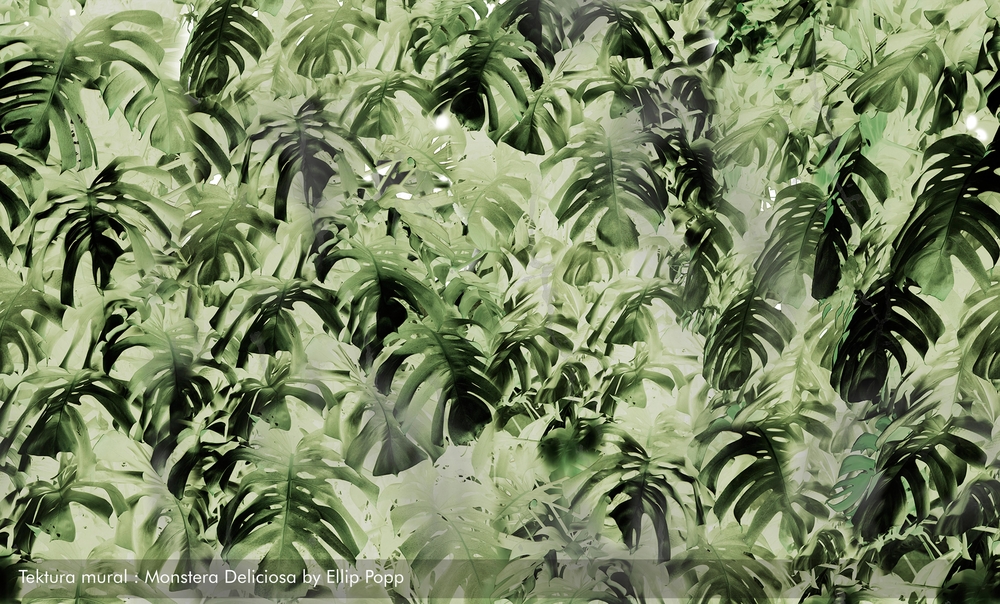 On the ground floor, a coffee shop has been designed, the scheme having been inspired by the independent group of coffee shops 200 Degrees. Here all employees at Ideagen are offered free breakfast and unlimited coffee every day, allowing them to take a break from the office environment and socialise with colleagues.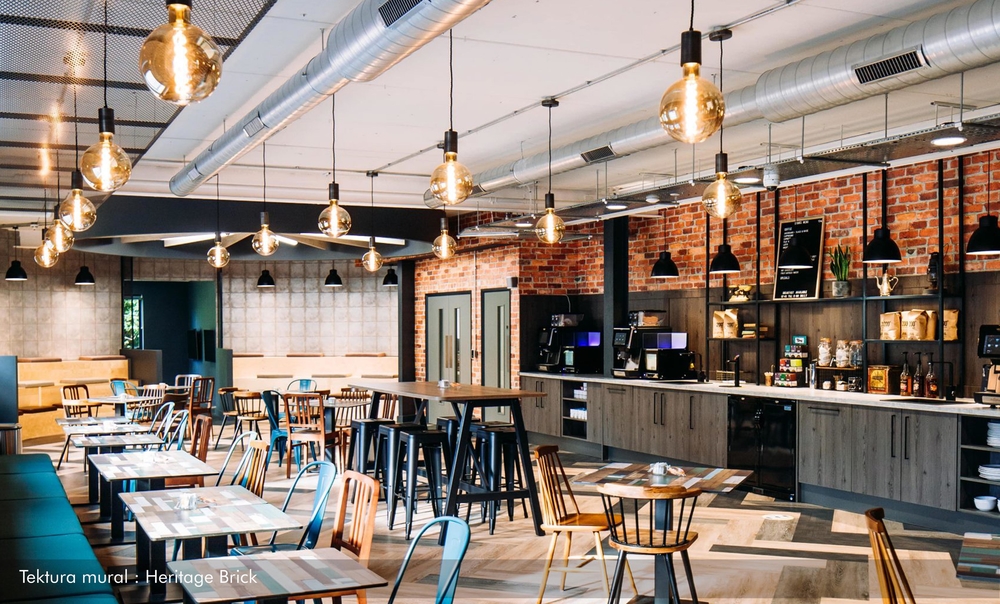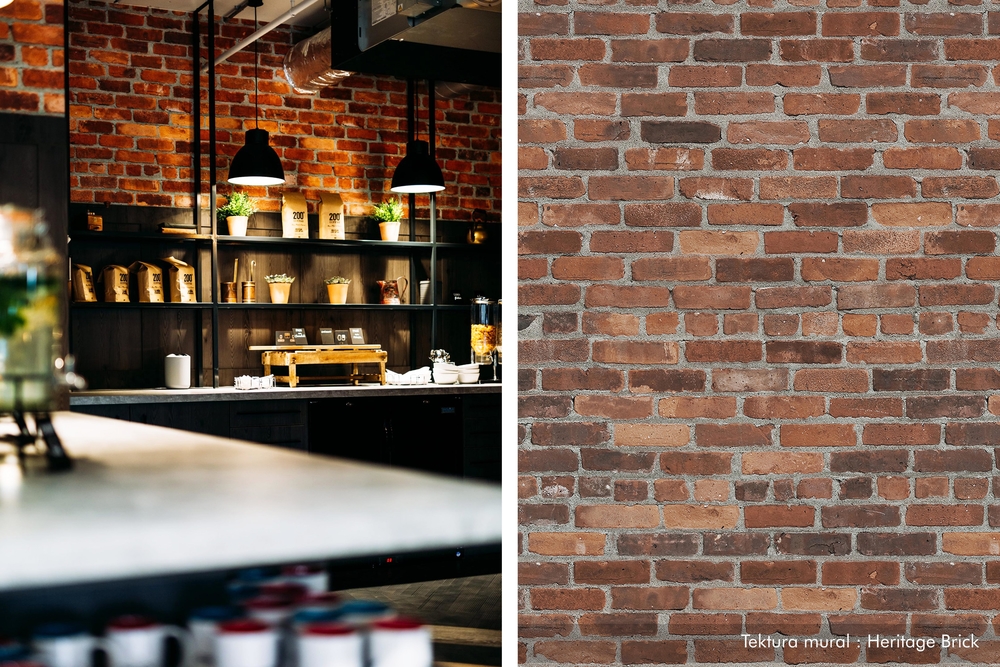 "The designs have directly addressed the brief and exceeded Ideagen's expectations. It is truly a workspace designed for the future." Chameleon Business Interiors
Three Tektura murals have been chosen and more info can be found by clicking on the individual links : Hide & Seek by Ashley Harry Haine, Monstera Deliciosa by Elli Popp and Heritage Brick.
Urban Planters designed and supplied the planting scheme. Flooring includes carpet tiles by Interface and Milliken, and non-slip vinyl by Polyflor.
Photography with thanks to @chameleonbusint
Join the conversation and let us know your thoughts by following us on Twitter & Instagram (@TekturaTalk) and facebook (@TekturaWallcoverings). See our latest launches and design ideas on Pinterest @tekturawallcoverings
For more case studies, blogs and trend reports - click here.
Click here to sign up to our newsletter to keep up to date with what's going on including our latest launches