CASE STUDY : Leila Lily's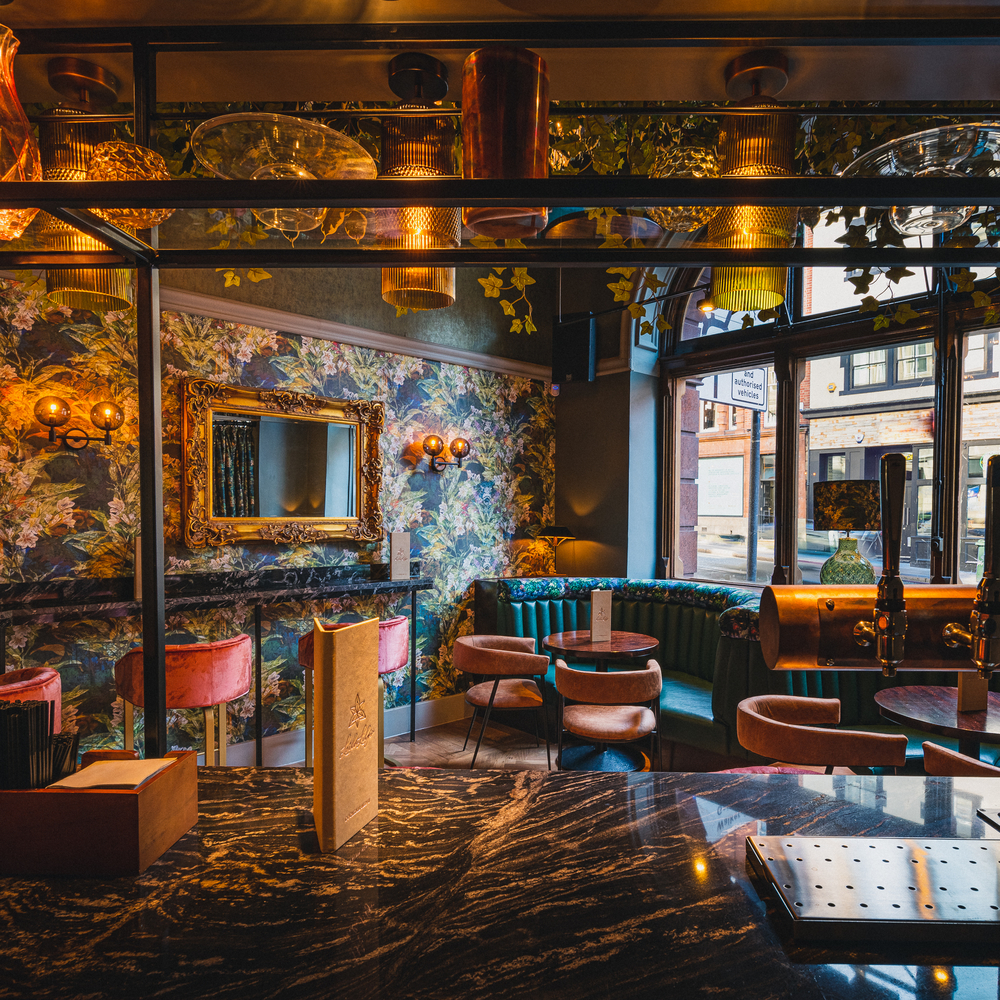 Published on , in Case Studies.
Leila Lily's is an award-winning Newcastle based bar, restaurant and nightclub owned by The Malhotra Group. Operations Director Atul Malhotra was involved in every aspect of the design, and named the £1.5m venue after his first daughter. His vision has been to create an instagram-worthy feminine interior, full of colour and flowers. Every part of the interior is bespoke.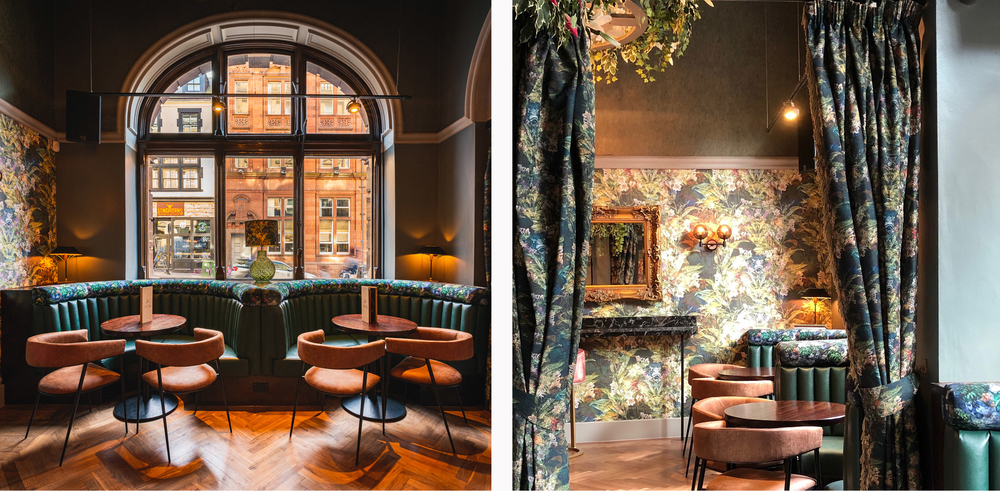 Atul commissioned Beth Travers to design the wallpaper for Leila Lily's, which Tektura produced. Animals are hidden in the design, and it also features lilies - Atul's favourite flower. Beth has won numerous awards, including 2022 Luxlife Hospitality awards/most innovative interior design brand and FESPA 'Printeriors' gold award. To quote "Beth's work is a stunning example which demonstrates creative use of digital technologies to create luxury interior decoration". Read more here .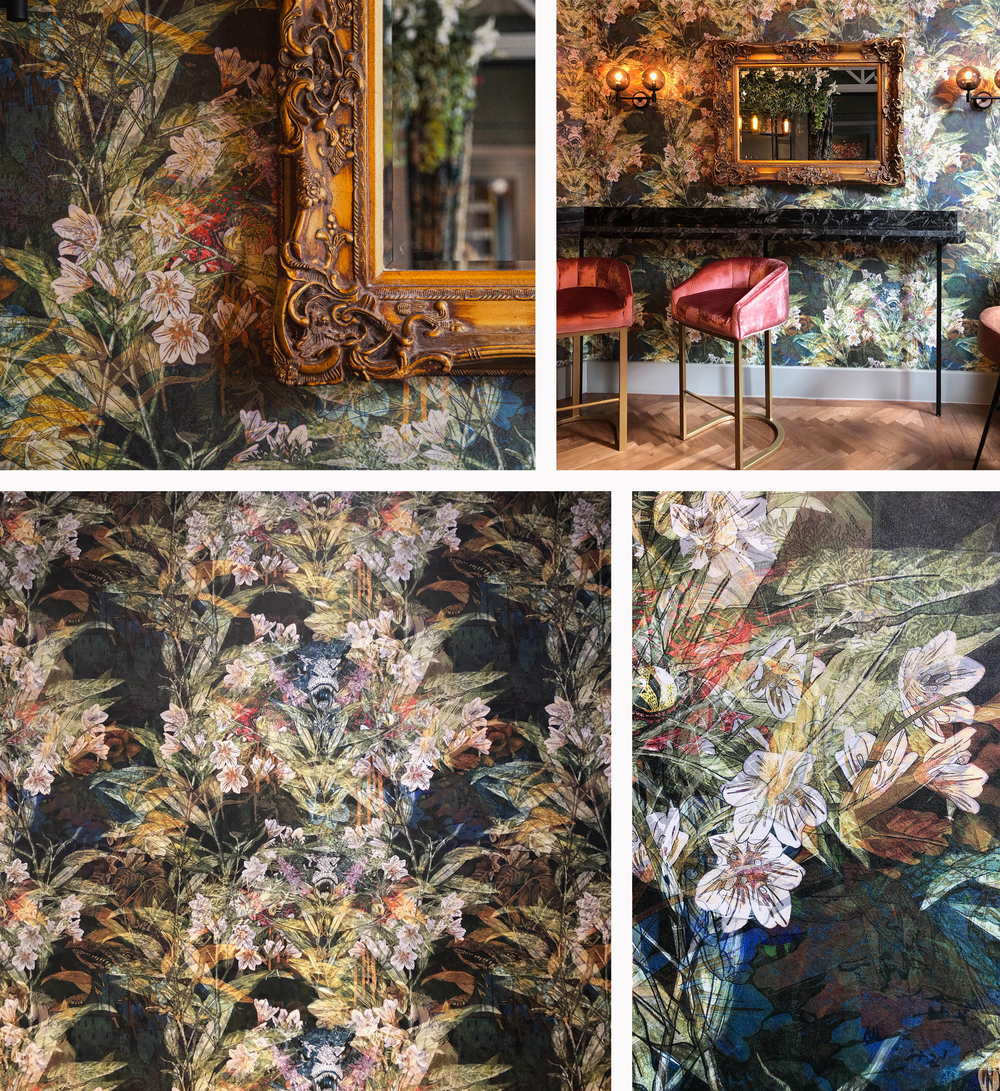 This personal touch can be found through the venue : artworks are also commissioned, as well as the custom-height brass-framed bar stools, made to fit with a bespoke black marble dining table.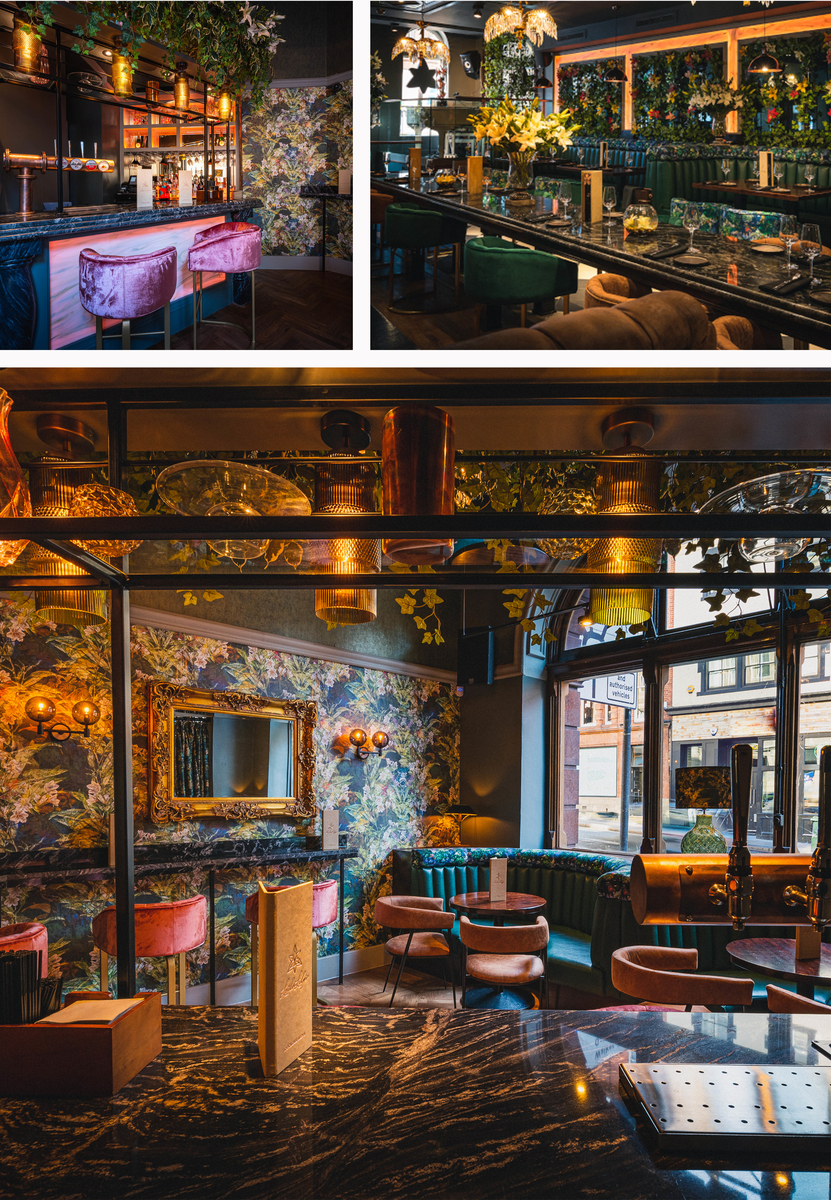 If you'd like to find out more about creating your own wallcovering, click here, or email enquiries@tektura.com
​Join the conversation and let us know your thoughts by following us on Twitter & Instagram (@TekturaTalk) and Facebook (@TekturaWallcoverings). See our latest launches and design ideas on Pinterest @tekturawallcoverings
For more case studies, blogs and trend reports - click here.
Click here to sign up to our newsletter to keep up to date with our latest launches, look books and trend reports.