CASE STUDY : Mediaworks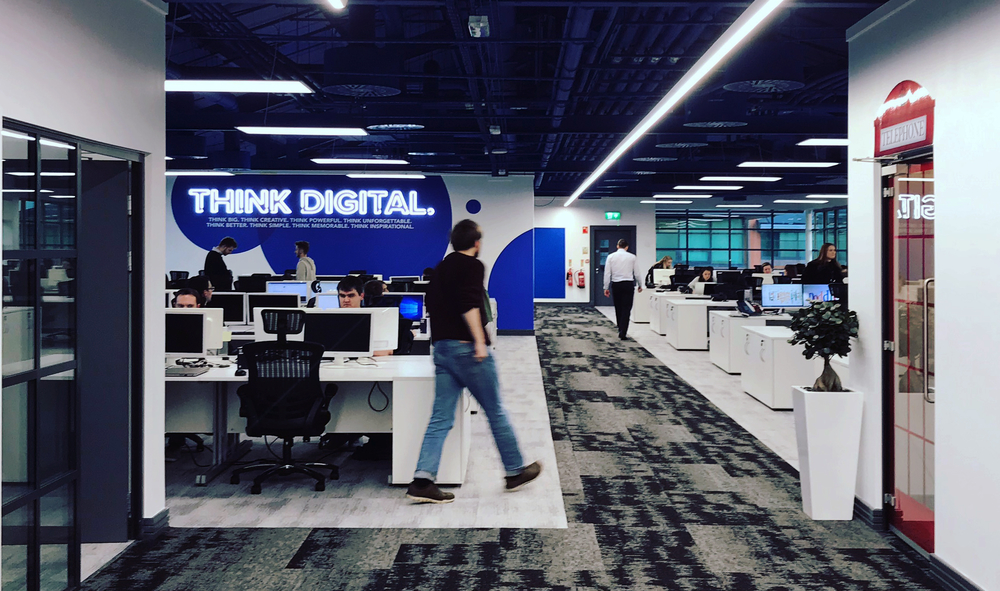 Published on , in Projects.
Marketing group Mediaworks have relocated to accommodate their recent company growth. Working alongside designers Design North the move has allowed the group to cater to staff needs while adhering to their brand, ethos and style.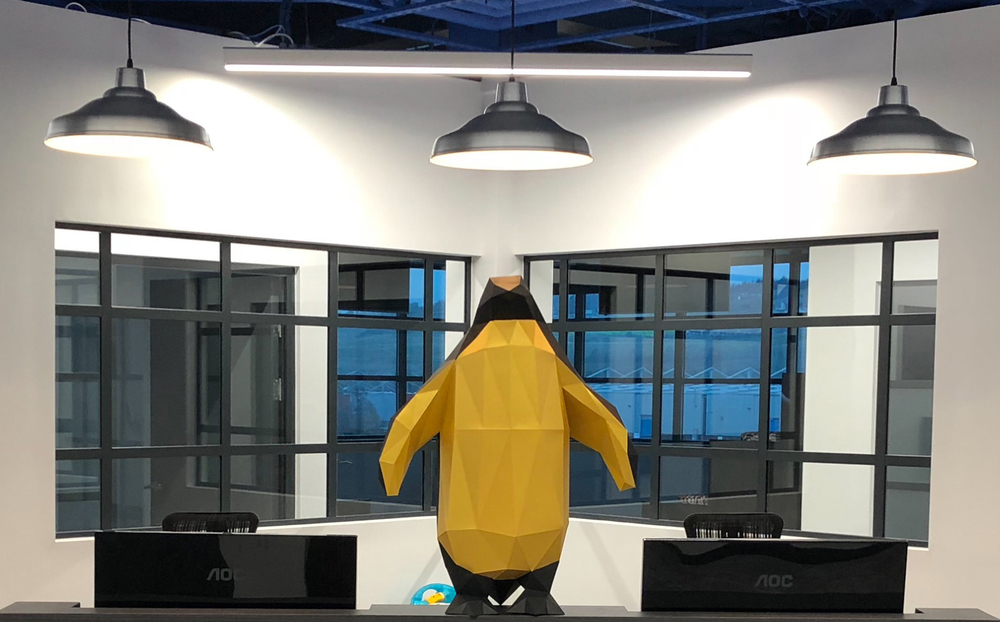 Mediaworks explain "The 7,500 sq. ft. office space has been designed to provide a hi-tech, comfort cooled, modern, open plan workspace for our team of online marketing professionals. Here's the optimum office environment, providing the ultimate stimulus for creative success."
Included in the development is an 80-seater auditorium called The Town Hall which allows teams to deliver expert industry marketing advice. And on the walls is our Concrete wallcovering chosen to match the grey flooring.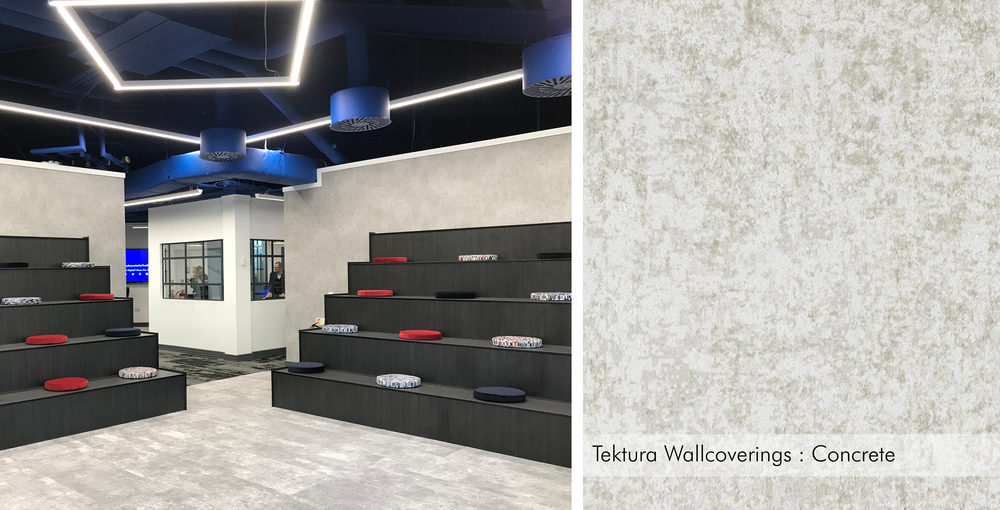 "The client wanted to create a space that reflects their brand, and provide an inspiring, creative environment for their staff." - Design North
The designers have kept to a simple colour palette using the brand colours of blue, white and grey with a splash of red and yellow. And at the entrance, a penguin and panda are ready to greet visitors.

"The Mediaworks staff aren't the only ones to benefit from the move. The new office features multiple state of the art meeting rooms and top of the range conferencing facilities to accommodate our catalogue of clients."
Let's take a look at the offices ...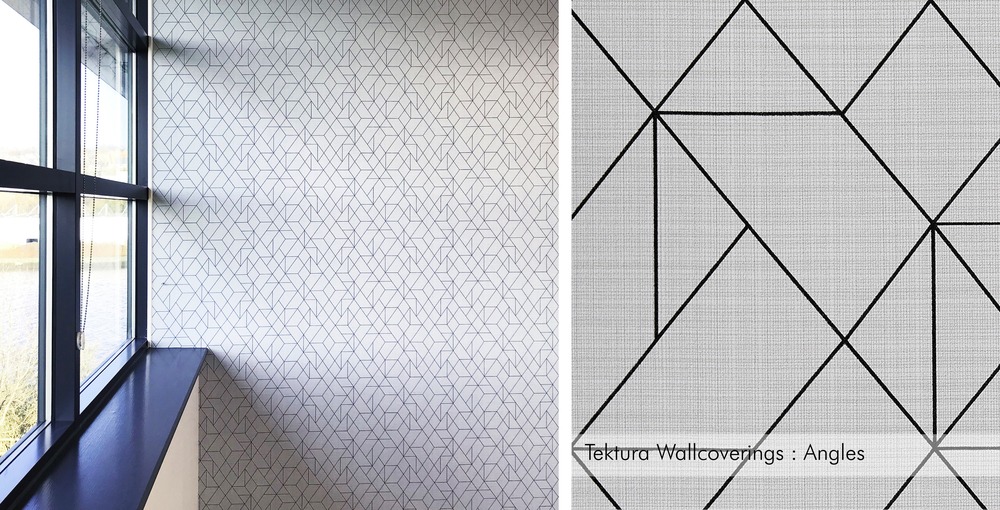 Tektura Wallcoverings Angles colourway 47577 is shown above, and 47575 below.. If you'd like to see the whole colour range just click here... And you may be interested in coordinating designs Angles Max (jumbo scale) or Angles Weave (plain fabric effect)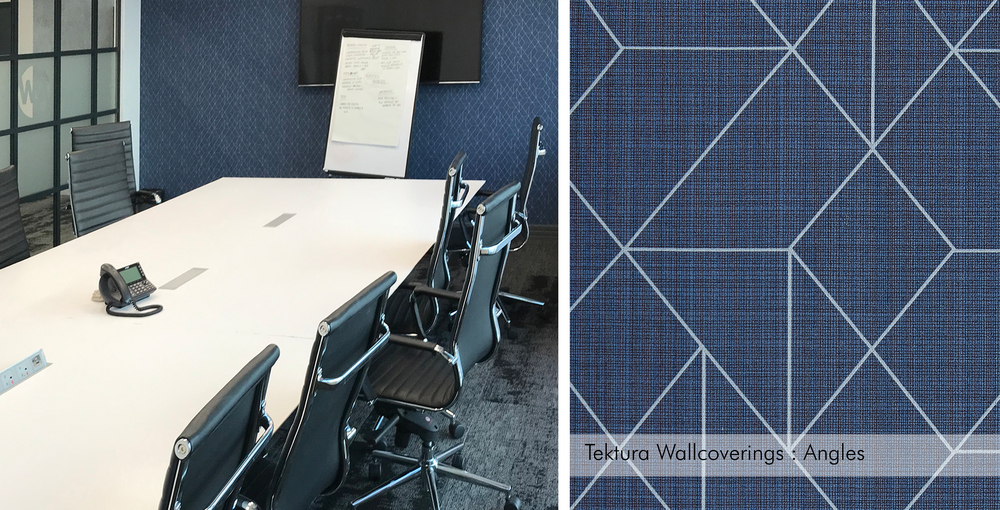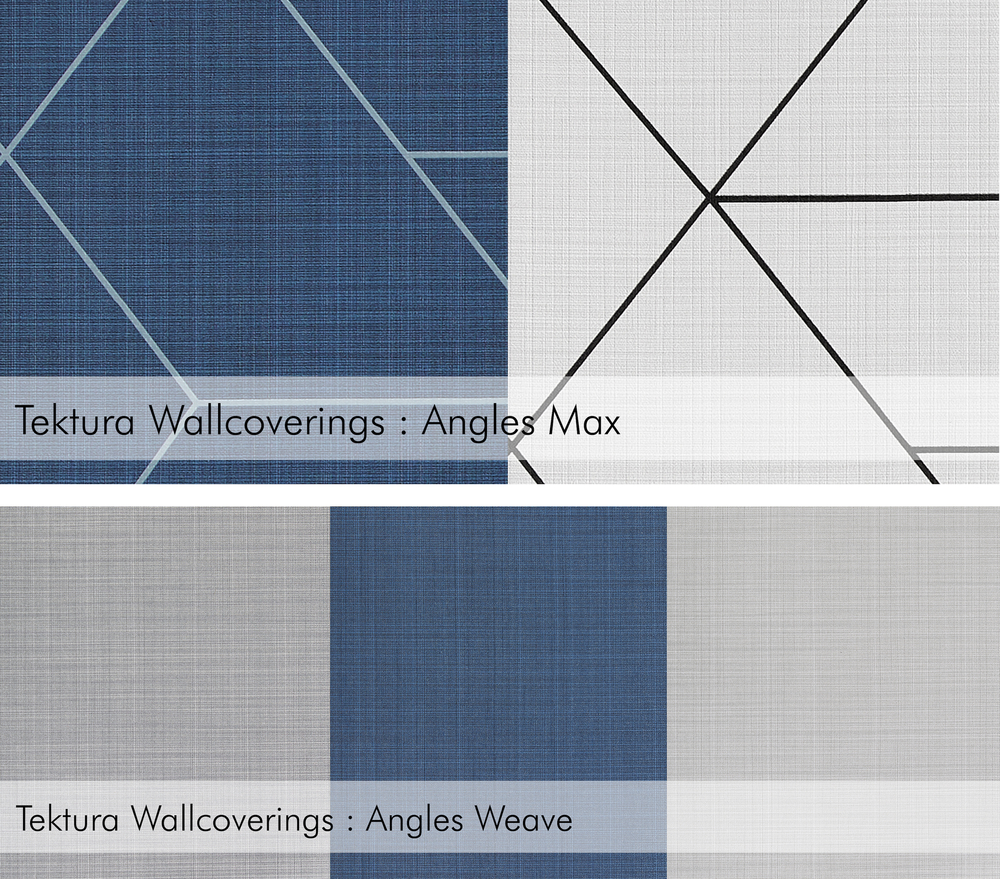 In keeping with Designs North's brief to keep staff needs in mind a social space has been added allowing the team take a break from the busy office and auditorium room discussions. "We believe all spaces, no matter how big or small, have the potential to add value to an organisation, to enhance well-being, and to improve productivity.​"

The Media Works team are delighted with the new space. "Our new office environment is everything we hoped for and much more. And as one of the biggest and continually growing digital marketing companies in the country, we're confident that this latest expansion will only add to our phenomenal success."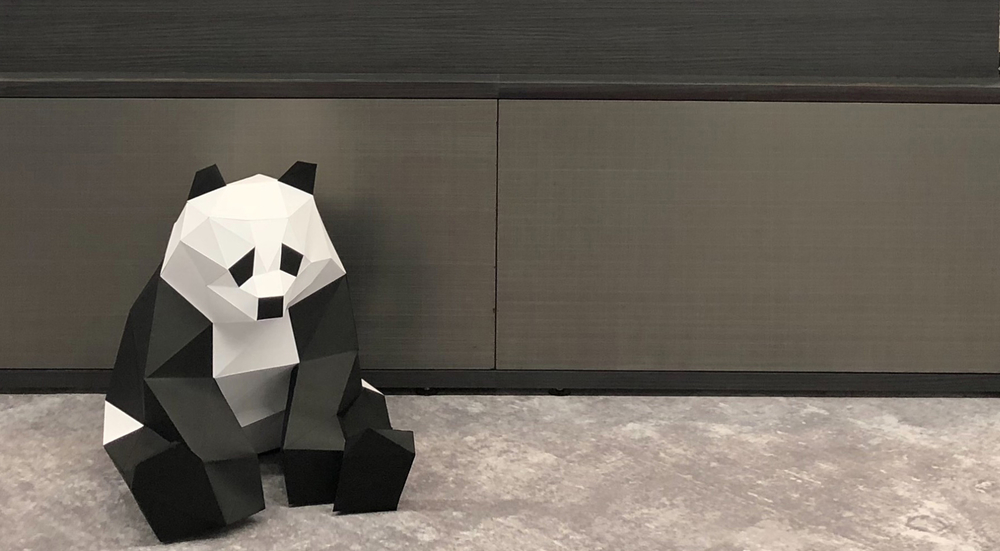 If you'd like to know more about any of the designs featured click on the individual links here, Concrete, Angles.

Join the conversation and let us know your thoughts by following us on Twitter & Instagram (@TekturaTalk) and (@TekturaWallcoverings). See our latest launches and design ideas on Pinterest @tektura wallcoverings
For more case studies, blogs and trend reports - click here.
Click here to sign up to our newsletter to keep up to date with what's going on including our latest launches.