CASE STUDY : MICRO LIVING - a designer's solution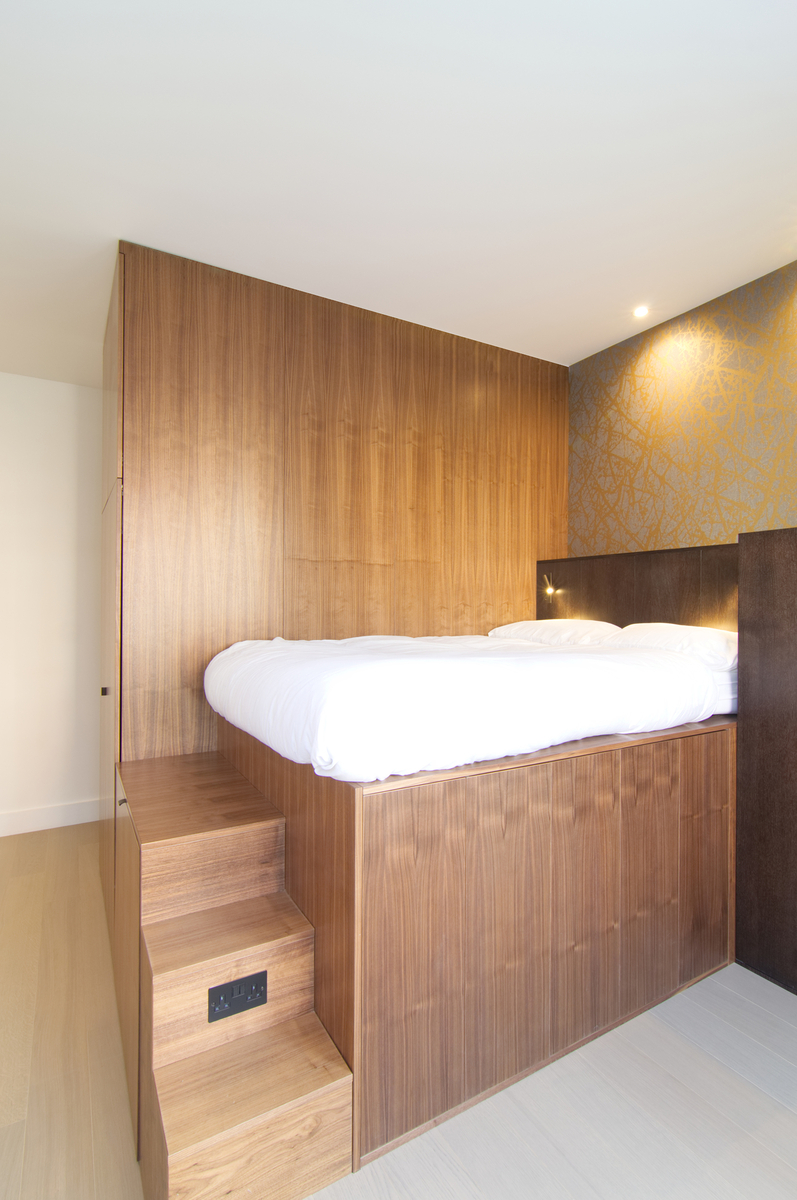 Published on , in Case Studies.
Take a 4 storey terrace house, and convert into 14 micro apartments?
With escalating rents in big cities, micro living is one solution. Here's how interior architect Laura Encinas designed these mini homes with maximum impact.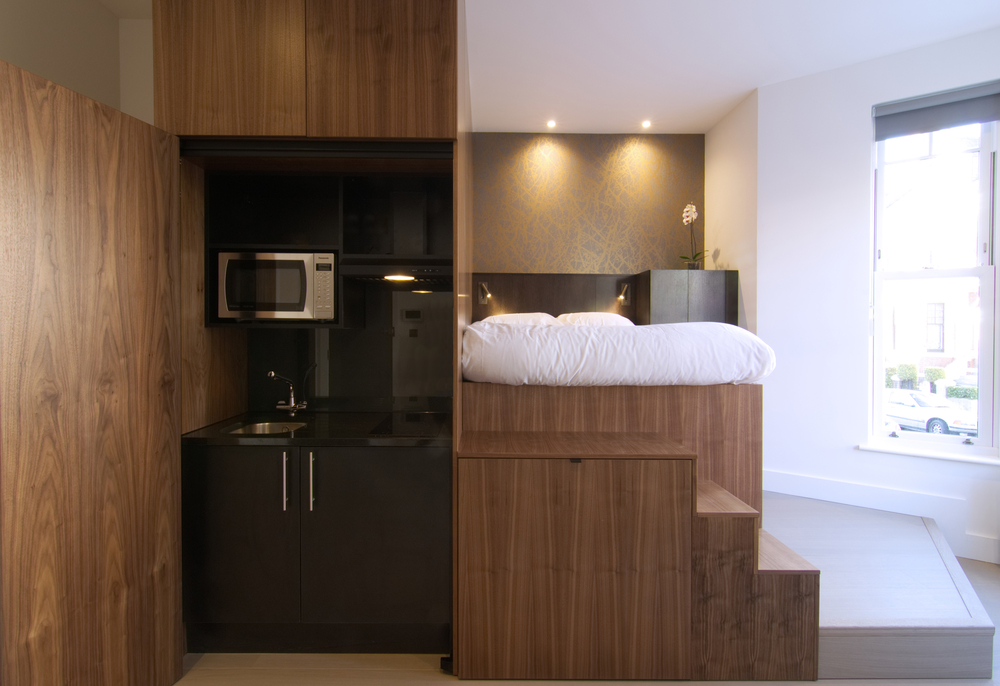 The brief from the property owner was to create high quality acccomodation, a homely atmosphere and to maximise storage.

In just 18 square metres there's a living area, sleeping space, kitchenette, walk-in shower room and heaps of storage : The double bed is located on a mini-mezzanine - reached by stairs which house a pull-out table for dining or workspace. The kitchen incorporates a fridge, hob and oven/microwave, with extra shelves tucked behind foldable doors. More storage can be found under the bed, side cupboard and overhead units.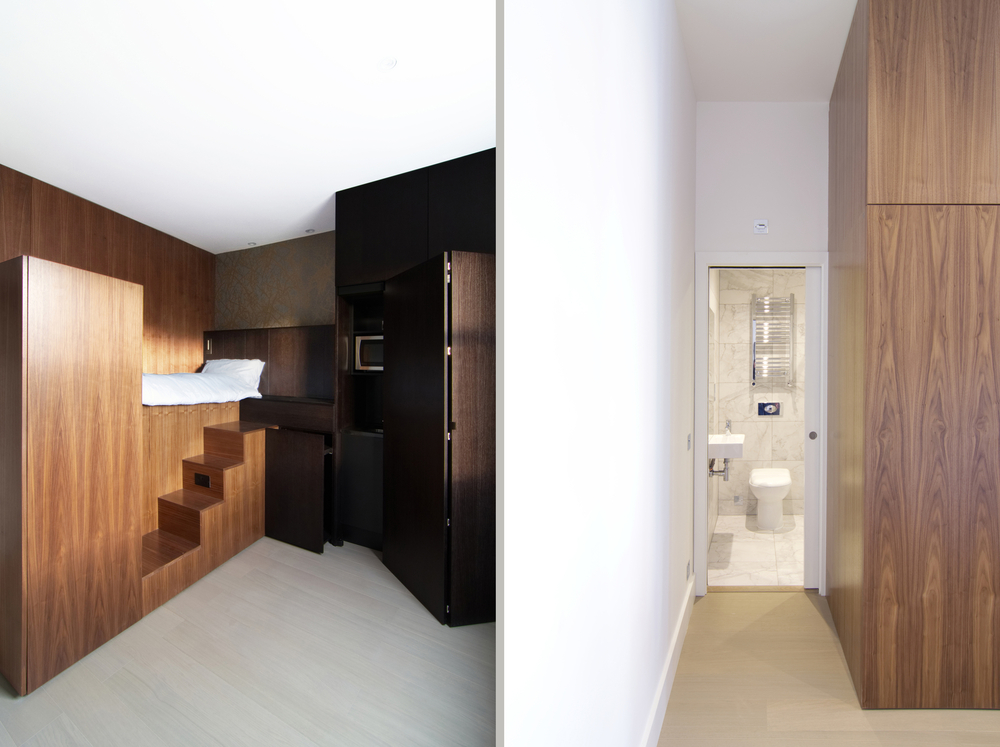 Interior finishes include black oak and smoked walnut for the living areas, with porcelain tiles in the walk-in shower. Our Canopy wallcovering has been selected as a feature in each apartment. The space feels uncluttered, welcoming and warm.

Click here for more info on our Canopy wallcovering and other designs like this.

Interior Designer @Bicbloc. Photography by Laura Encinas.
For more case studies, blogs and trend reports - click here.