CASE STUDY : NOVOTEL CANARY WHARF

Published on , in Case Studies.
Dubbed "London's coolest new hotel" by Forbes, the recently opened Novotel Canary Wharf definitely has the wow factor. Novotel celebrates its 50th anniversary this year and this is its flagship hotel. The local area's industrial maritime heritage is the foundation of the interior theme. Let's step inside and have a look.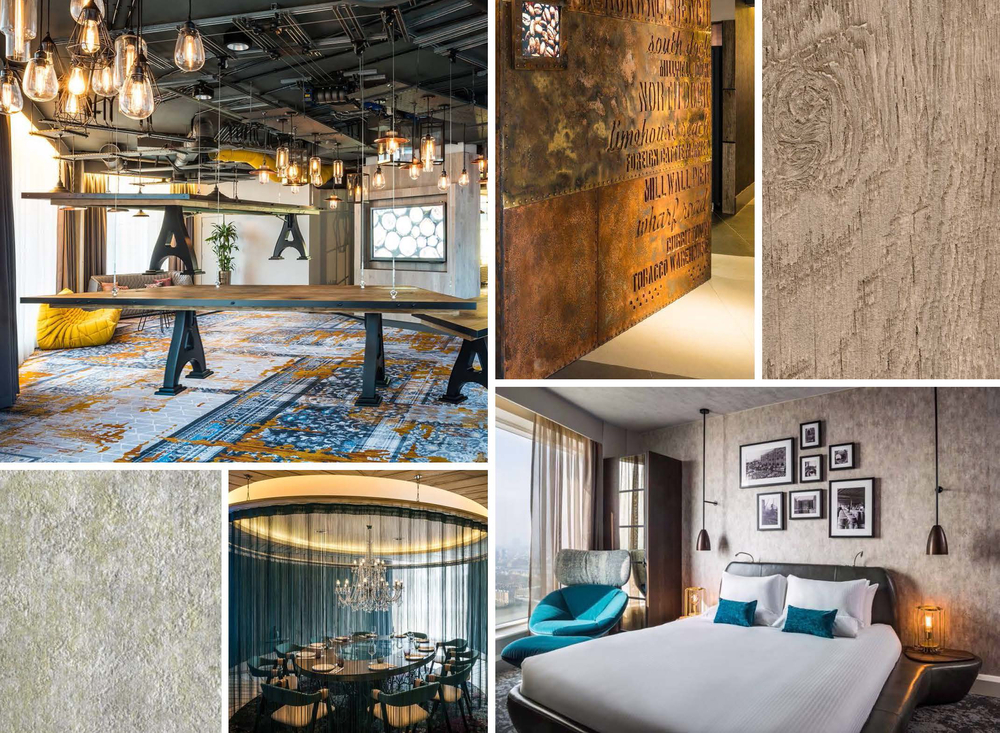 With 39 floors, 313 rooms and suites, gym and pool, nine meeting rooms, the roof top restaurant Bokan and bar - the designers have thought of every detail: From a tailormade perfume that is subtley present on arrival to ropes and pulleys on the staircase; reclaimed oil drums, exposed bolts and ductwork feature with finishing touches in brass, copper and steel - all complementing bespoke contemporary furniture. The hotel even has it's own vegetable garden and beehive tucked away on the roof.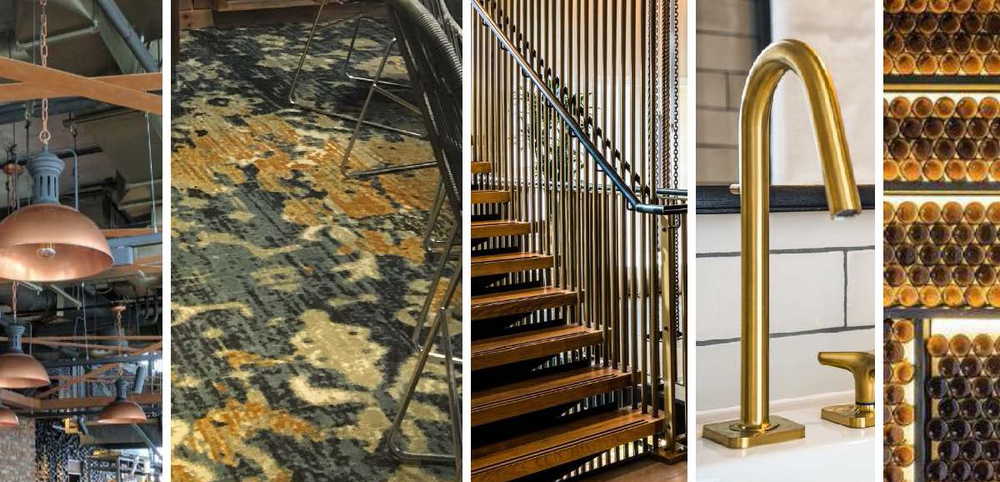 The open staircase encourages guests to circulate upwards and explore other floors. Authentic materials abound including fruit crates, real cowhide, reclaimed timber and polished plaster. Even the bespoke metal artwork by Sam Peacock has been created using recycled materials and coffee.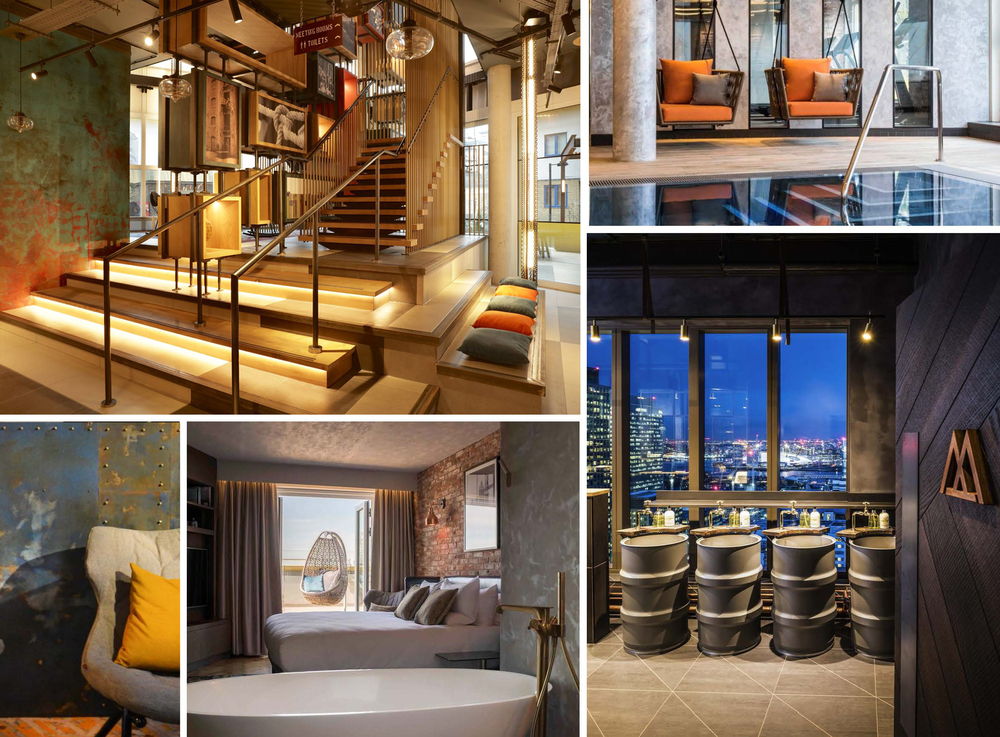 The palette of materials used embraces warm tones and textures including verdigris and copper. Our wallcoverings Heritage Wood, Patina, Hadrian, Creek and bespoke prints have been selected for use throughout the hotel.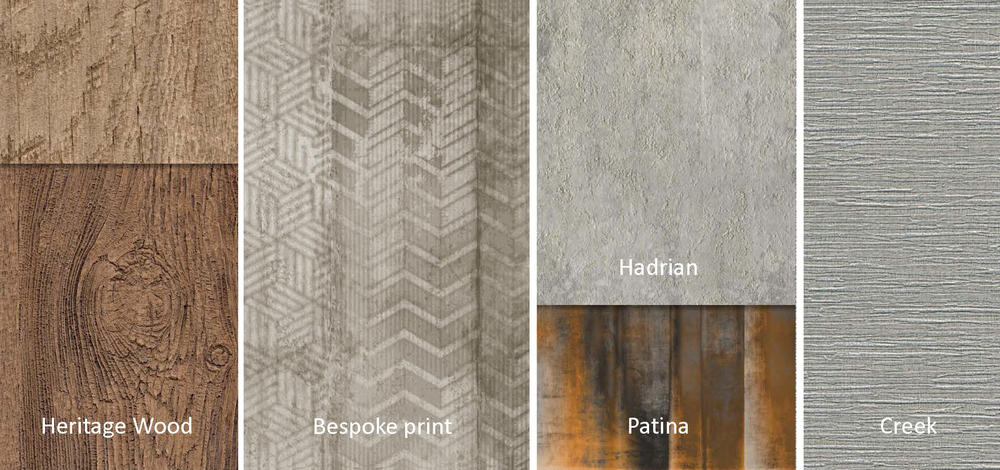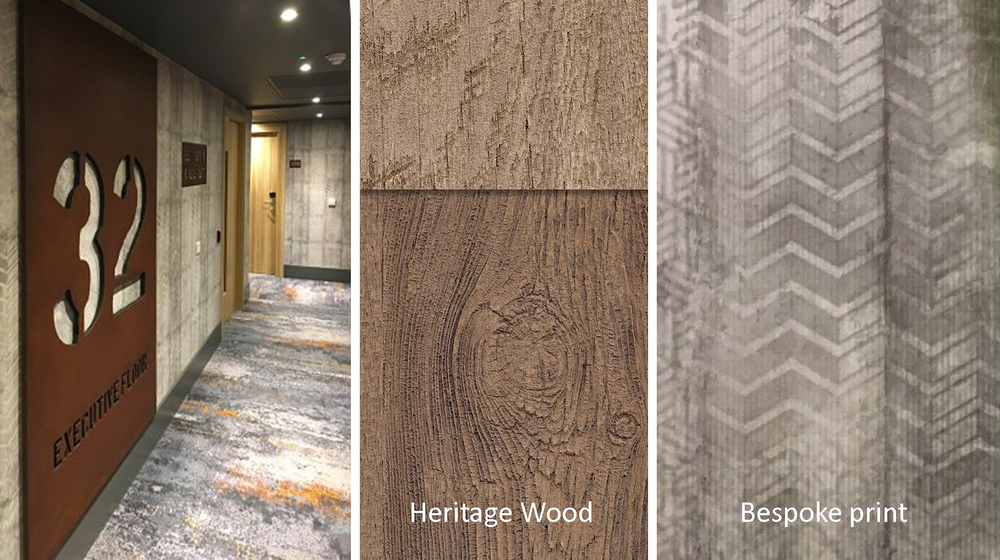 Corridors feature rusted panels mounted on our bespoke concrete patterned wallcovering, along with deeply textured Heritage Wood wallcovering.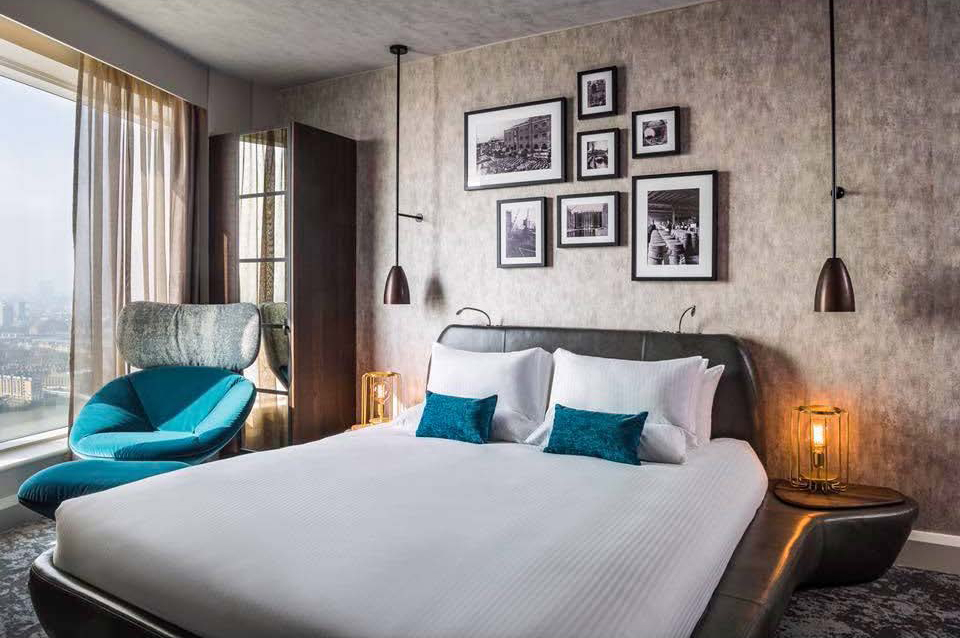 Bedrooms bring a muted palette, tactile fabrics and our Hadrian wallcovering.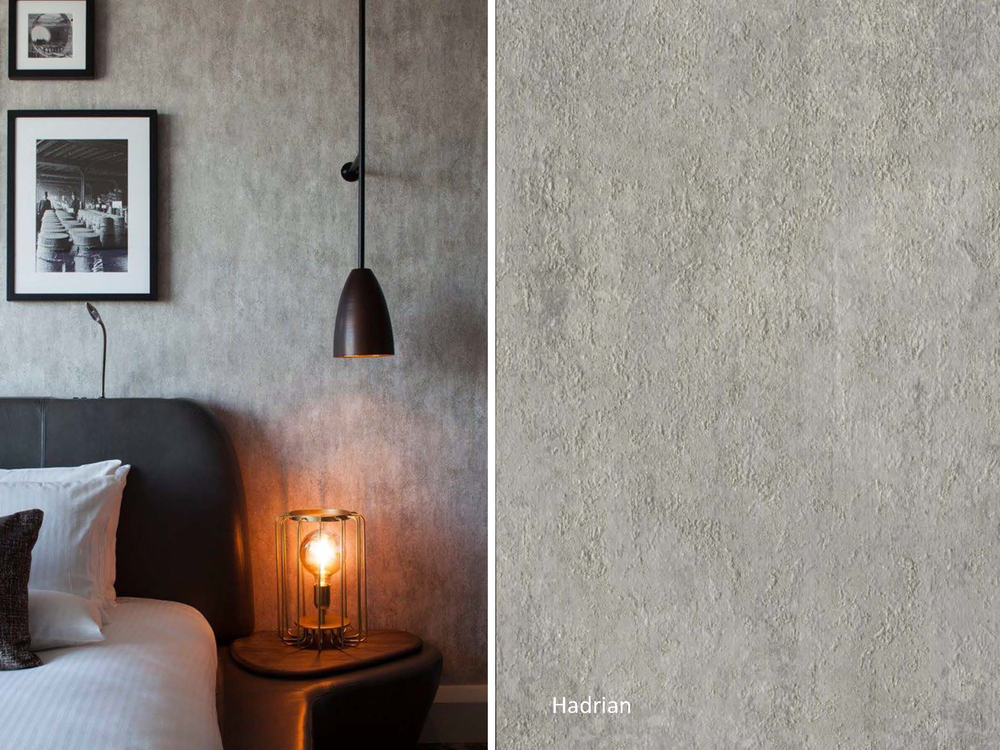 For more information about the wallcoverings featured, please click on the individual links :
Heritage Wood, Bespoke prints, Hadrian, Patina, Creek
For more information about the wall art created by Sam Peacock - click here
Interiors : Koncept ID (main hotel), and
in conjunction with Mystery Ltd (Bokan Restaurant)
Architect : Leach Rhodes Walker
If you'd like to keep up to date with our case studies, blogs and trend reports, just click here