CASE STUDY : QE2 Hospital, Birmingham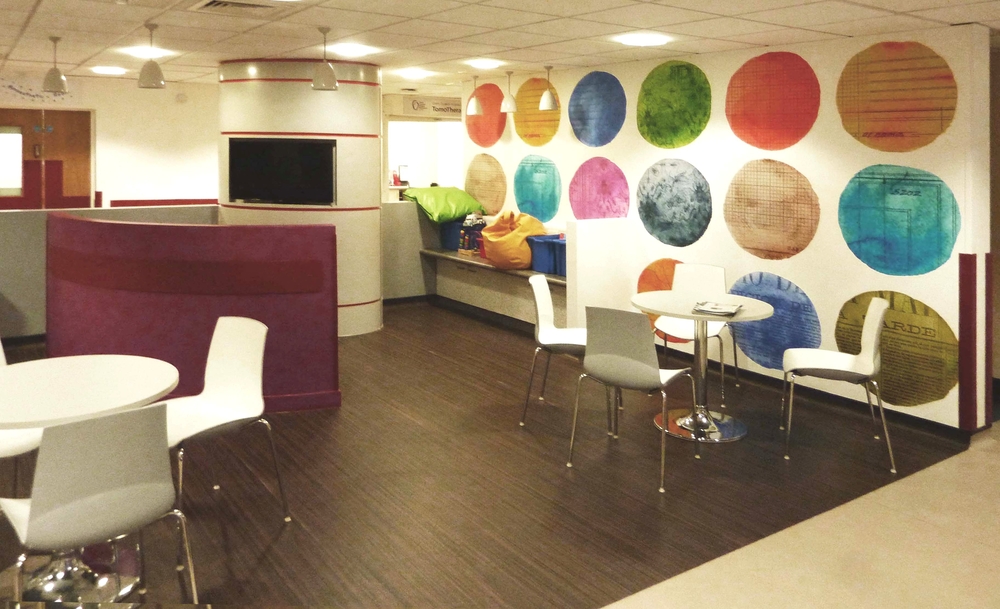 Published on , in Case Studies.
Following several small refurbishments, the interior of the Radiotherapy unit in the QE2 Hospital, Birmingham has now been thoroughly modernised and updated.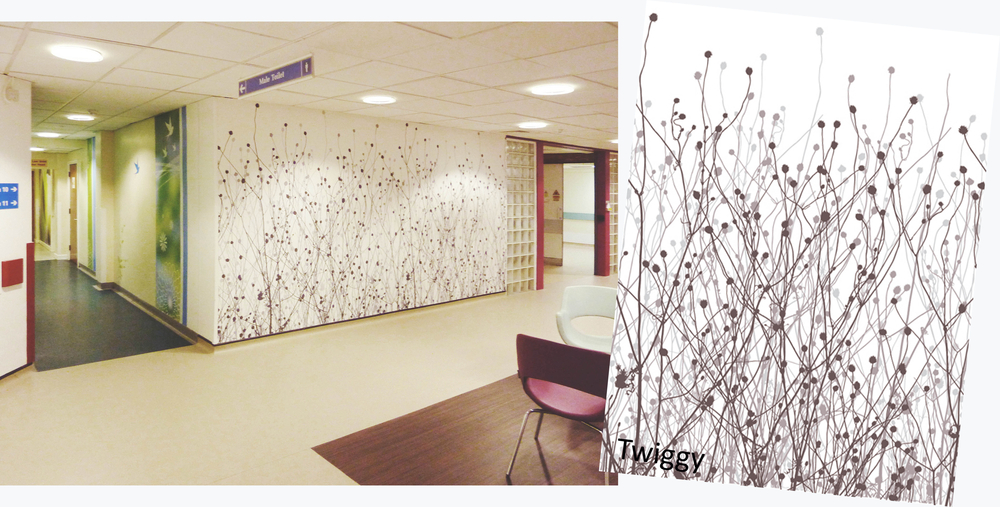 In line with the design brief, the waiting area has been redesigned to create a welcoming, homely atmosphere.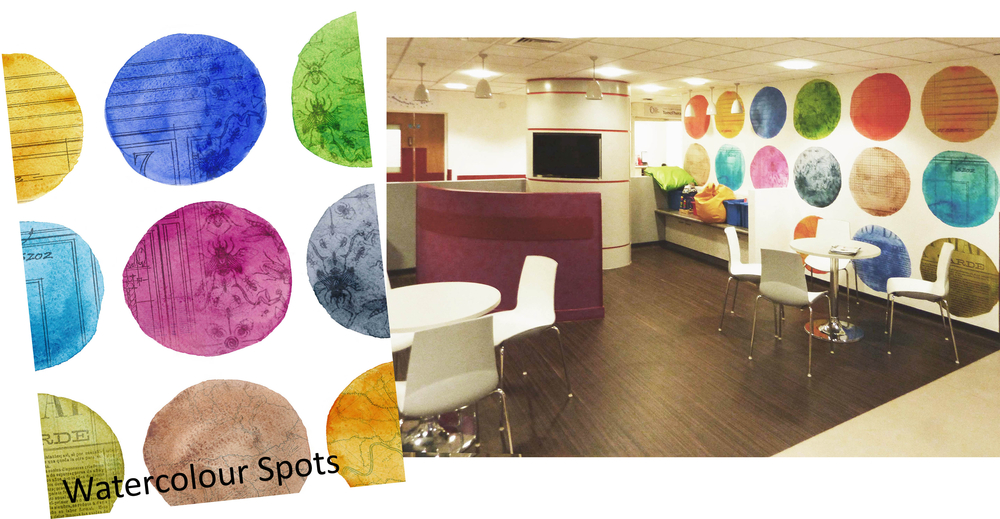 Working with a neutral background, splashes of colour have been chosen to add warmth. Floor finishes help differentiate between zones.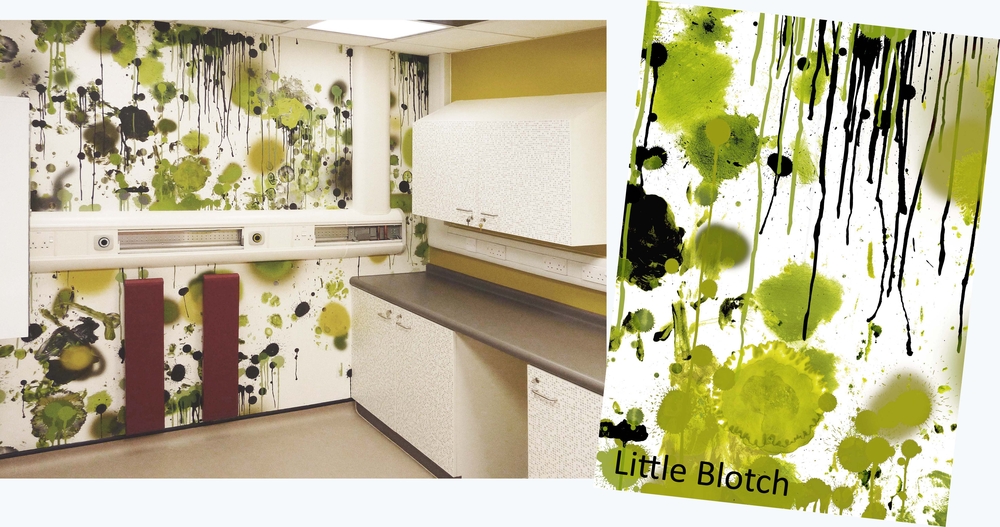 The Tektura wallcoverings selected are from our bespoke/made to measure range. Colours can be customised, and designs can all be resized to fit any interior scheme.
Twiggy and Watercolour Spots are from Tektura's own design studio. And Little Blotches has been designed specially for Tektura by Timorous Beasties. If you'd like to find out a little bit more about the designs chosen, please click on the links here : TWIGGY, WATERCOLOUR SPOTS, and LITTLE BLOTCH.
Interiors by RPS Architects, Birmingham
For regular news, case studies and product intros, do have a look at our blog.