CASE STUDY : Roker & Mowbray Dementia Care Centre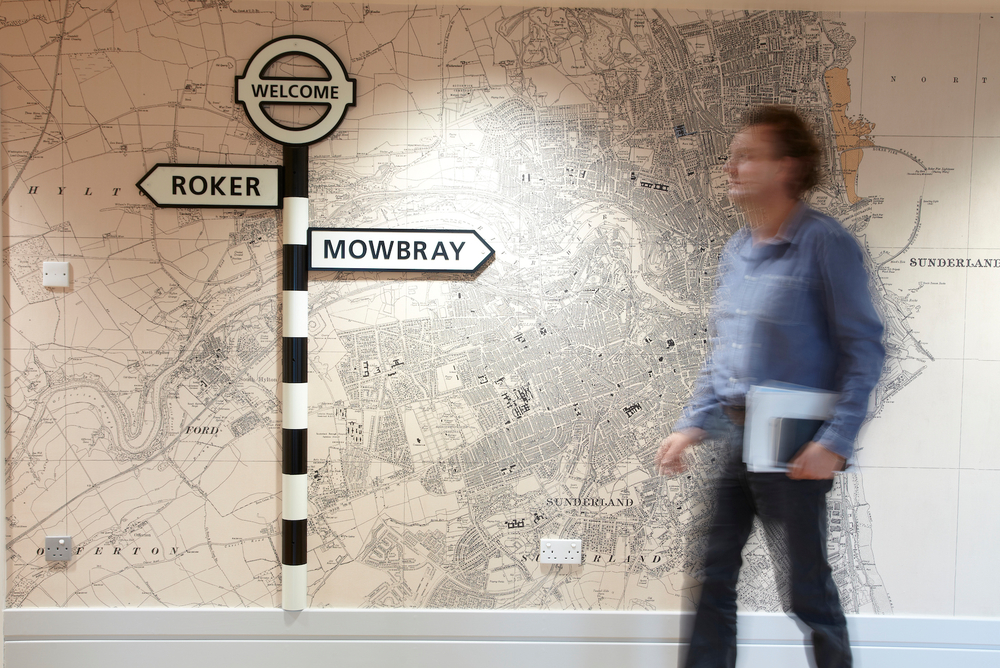 Published on , in Case Studies.
We're so pleased to have been part of this SBID Excellence Award shortlisted project with Medical Architecture. The 24-bed dementia care centre at Monkwearmouth Hospital has been specially designed and built over the last five years to give state of the art, pioneering care of those suffering with the debilitating disease.
The bespoke wallcoverings and window graphics form part of the wayfinding strategy for the building, and the imagery represents local scenes and landmarks, and evoke a sense of nostalgia. Illustrative artwork has been created by DAN SAVAGE - the award-winning artist who specialises in health care interiors and it's ability to create positive distraction for residents, patients and visitors alike.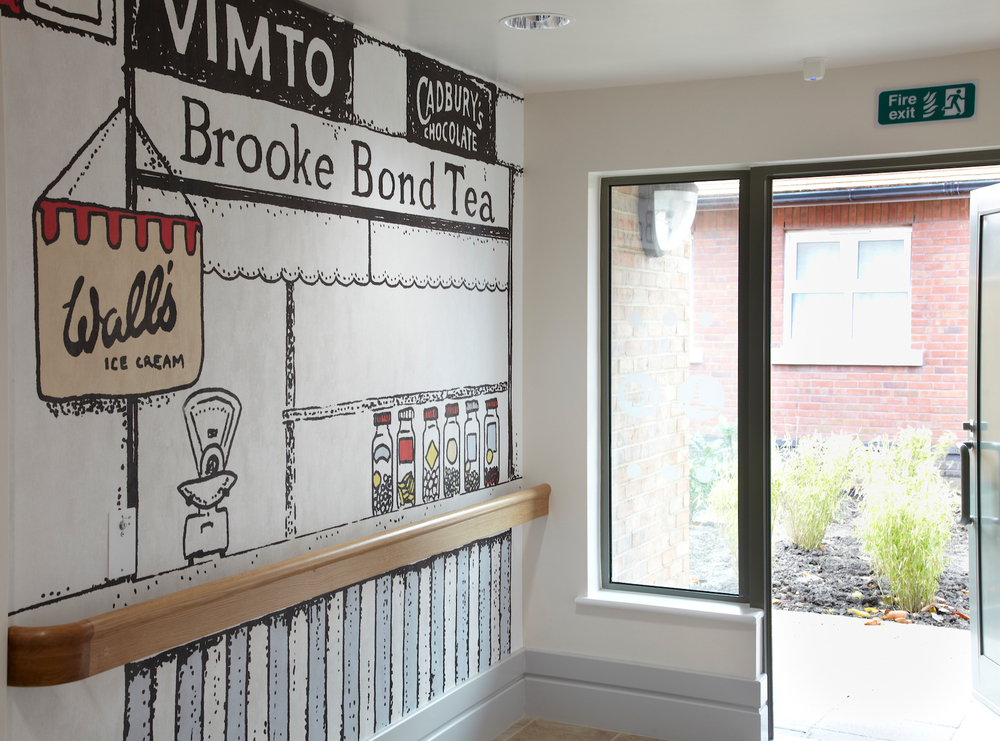 Dan Savage has now formed a collaboration with Tektura - and we are delighted to offer 5 designs to our clients. The aptly named Down Memory Lane range follows a nostalgic theme with rural and village scenes, seaside views and parklands. If you'd like to find out more - please follow this link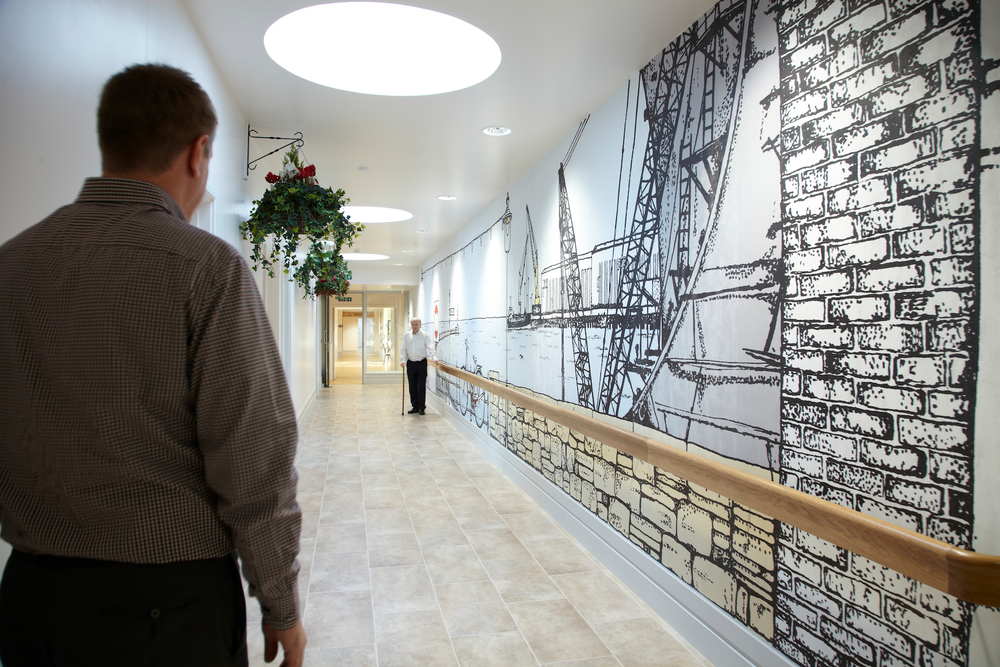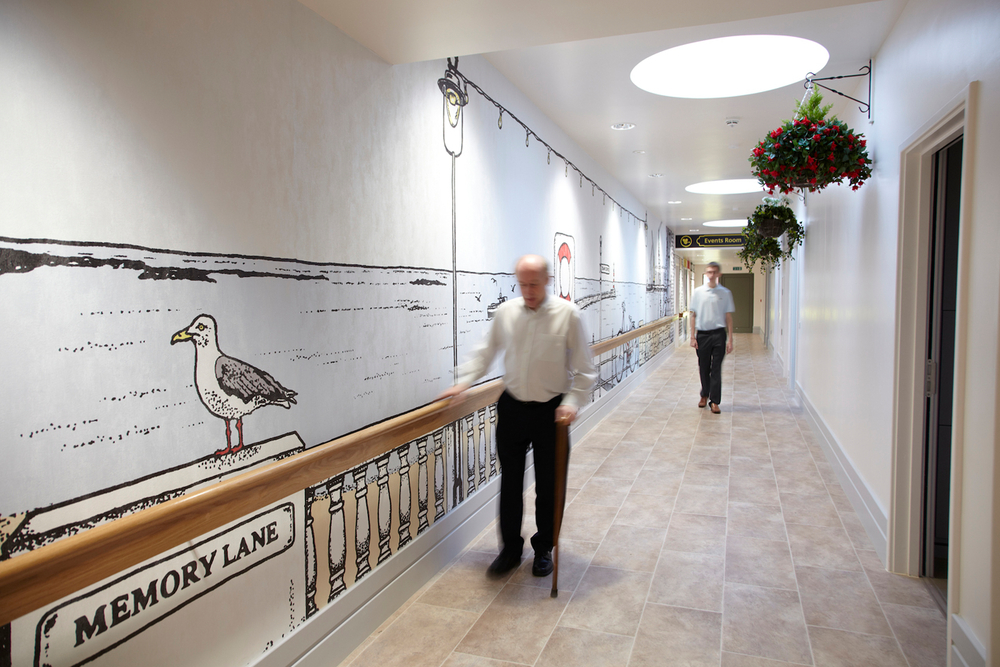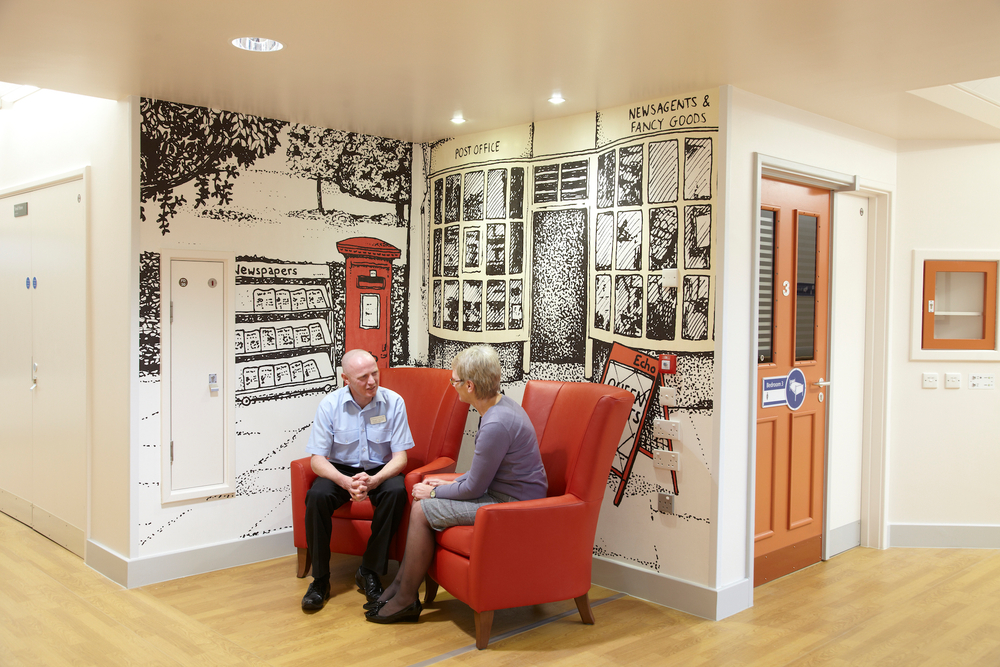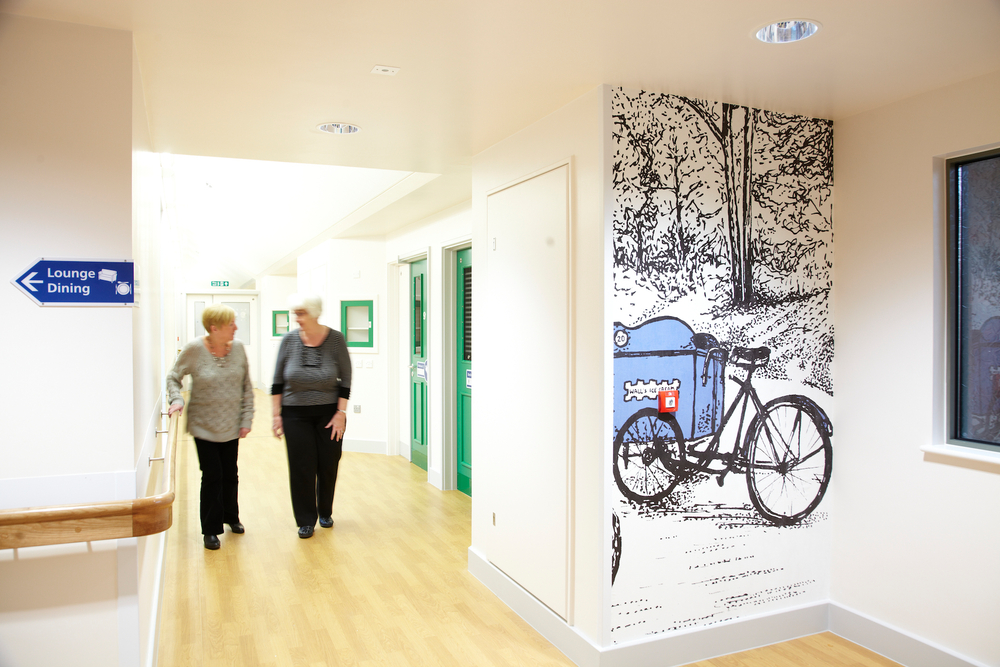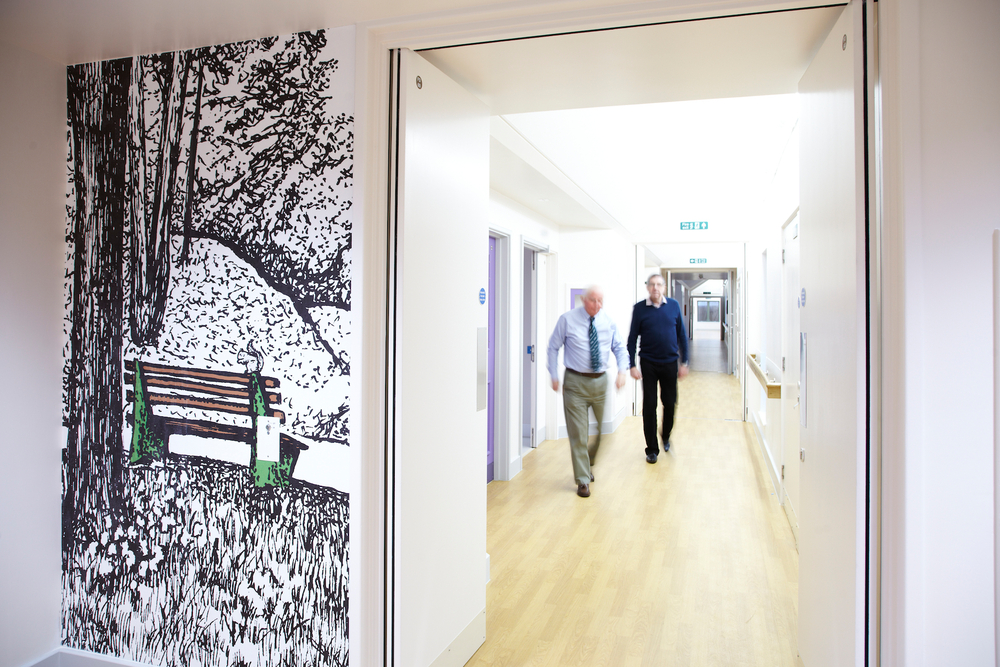 Project: Roker & Mowbray Dementia Care Centre, Location: Sunderland, UK, Client: Northumberland, Tyne and Wear NHS Foundation Trust, Architect: Medical Architecture, Newcastle upon Tyne, Main Contractor: Laing O'Rourke, Artist : Dan Savage
Learn more about Dan Savage designs here .