CASE STUDY : The Keel, Queens Dock, Liverpool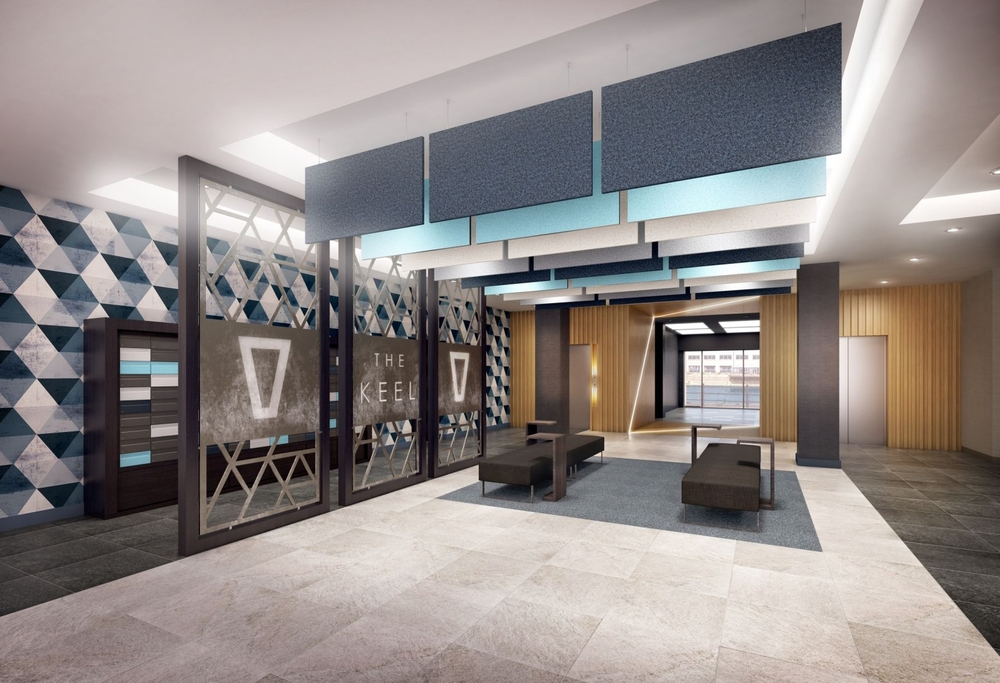 Published on , in Projects.
Built in 1993, these old HMRC offices once held over 1,500 employees - but now the site is home to 240 apartments, and all have a waterside view.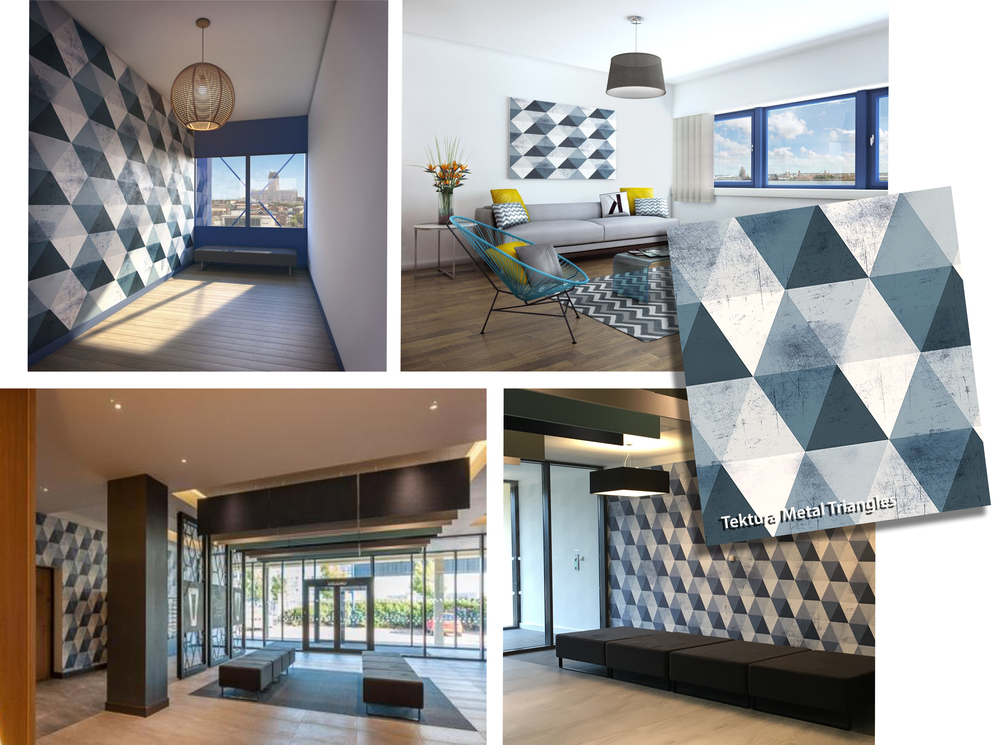 Tektura's wallcoverings are used throughout - with our geometric design Metal Triangles used not only in public areas, but also in the individual apartments. Metal Triangles is one of Tektura's made-to-order prints. Colours can be customised, patterns rescaled and we can print onto a whole host of background textures with stunning results. If you'd like to know more about our bespoke service, please click here.
Public areas also include Tektura's Apex Cord - a subtle textured grasscloth effect.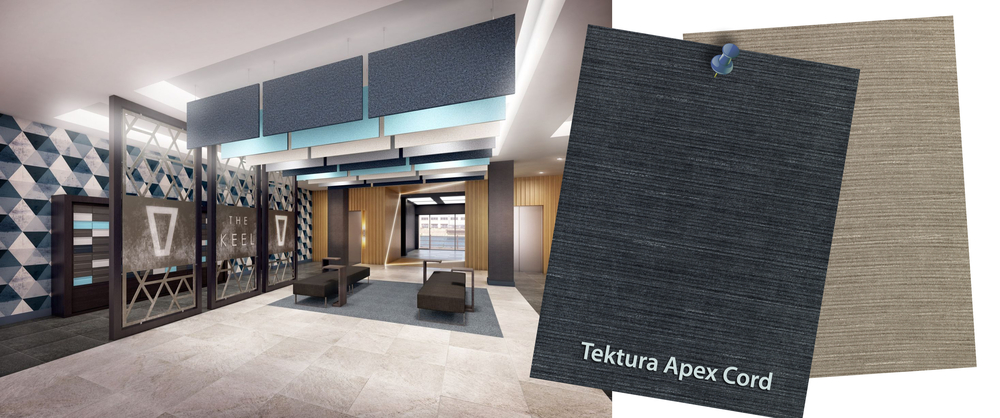 Award winning designers Space Invaders created the scheme.

To learn more about The Keel - click here. And to see more Tektura case studies, news and views, please click here.