CASE STUDY : The Shrigley Hall Hotel

Published on , in Case Studies.
This country house hotel has been completely renovated from top to toe. With help from designers Curveline, the owners of Shrigley Hall have reimagined the interiors, and Tektura wallcoverings are featured in all 155 bedrooms as well as the spa area.
Let's take a look at some of the rooms ...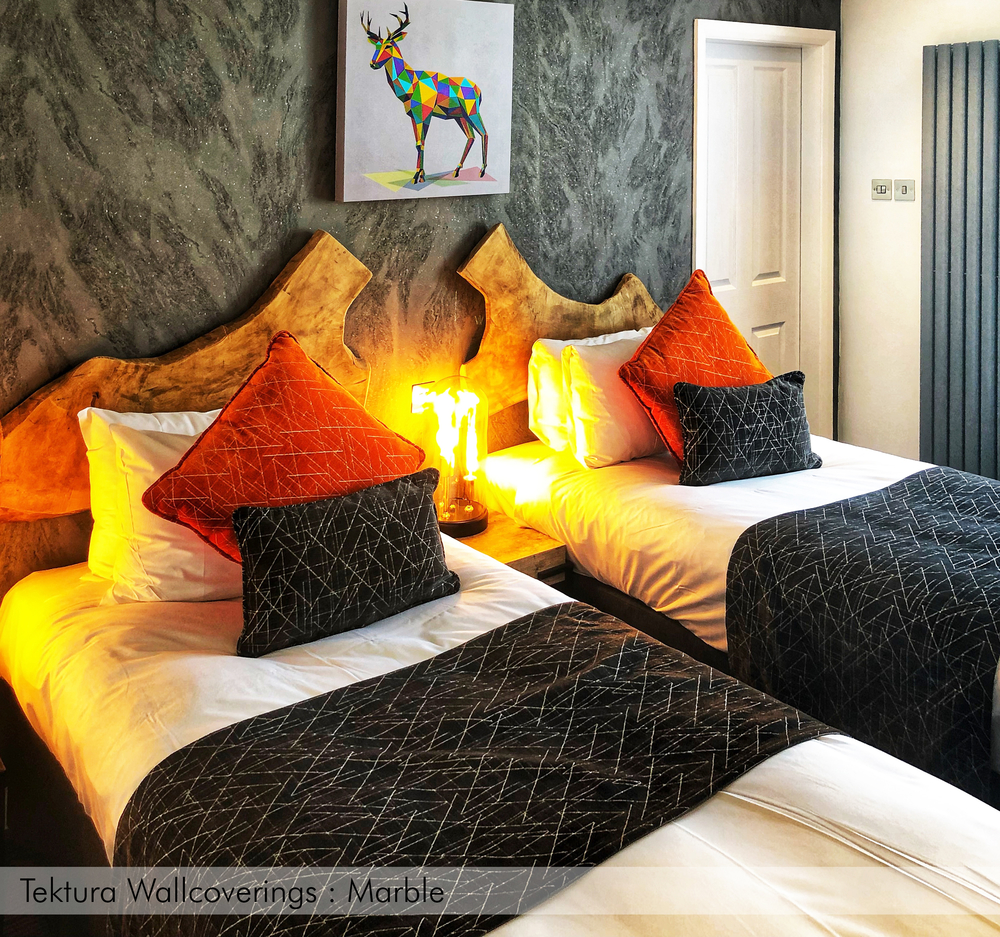 The owners explain "In the rear and newer section of the hotel we wanted to hint at the area's industrial past. So we chose wrought iron furniture and locally sourced rustic oak headboards, and mixed these with striking black and orange geometric bedding." Tektura's Marble wallcovering in slate grey complements the dramatic colour scheme.

"In the older section of the hotel, we chose a classic blue/grey theme with silk and satin bedding."
A lighter grey version of Marble features again in this bright and airy bedroom.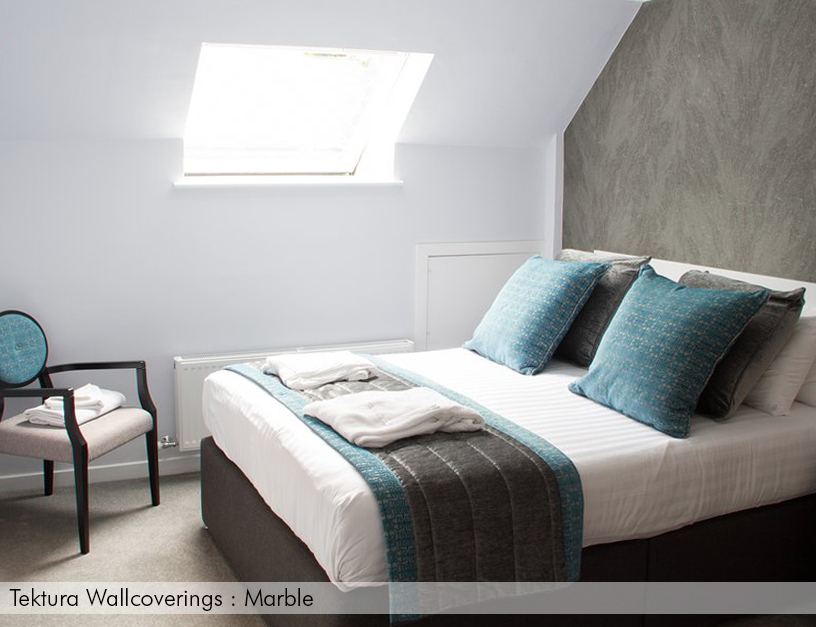 The blue and grey scheme continues in the king size room ... with some extra pizzazz!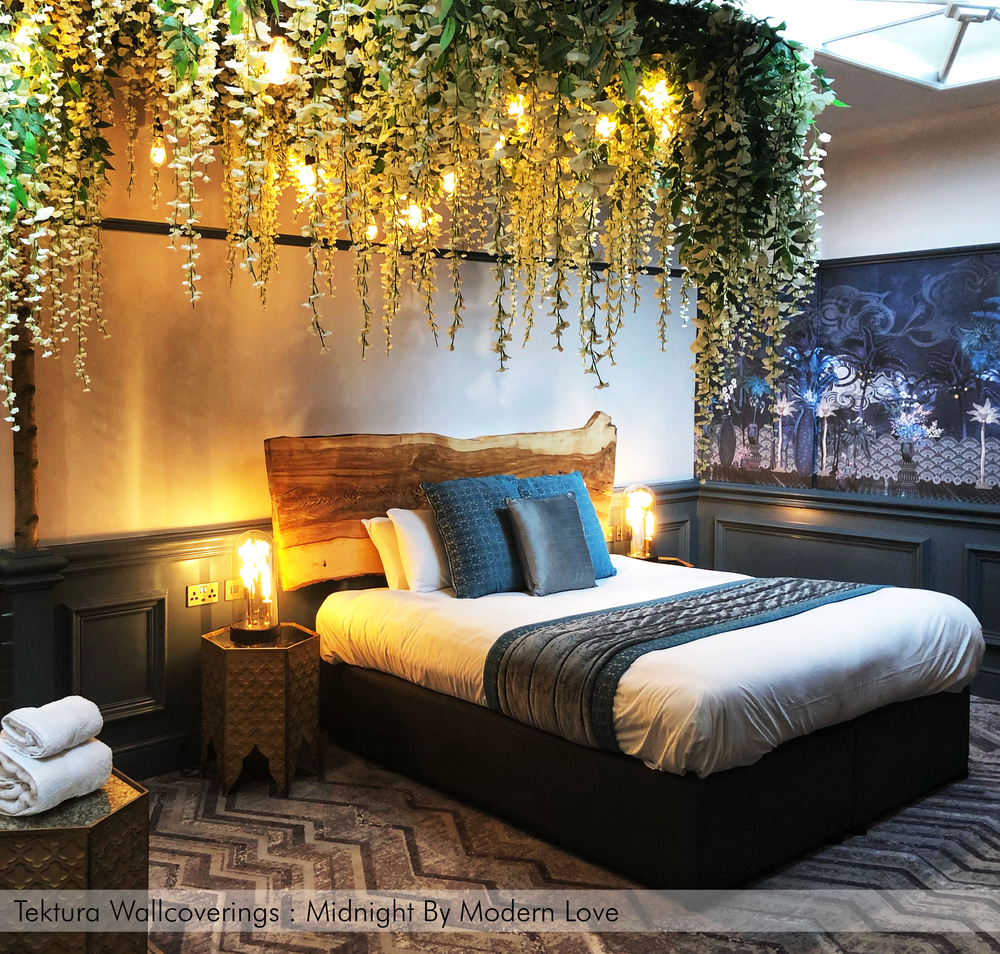 Check out the freestanding roll-top bath and caged swing seat - all finished off with a trailing tree canopy. Tektura's Midnight mural by Modern Love completes the scheme.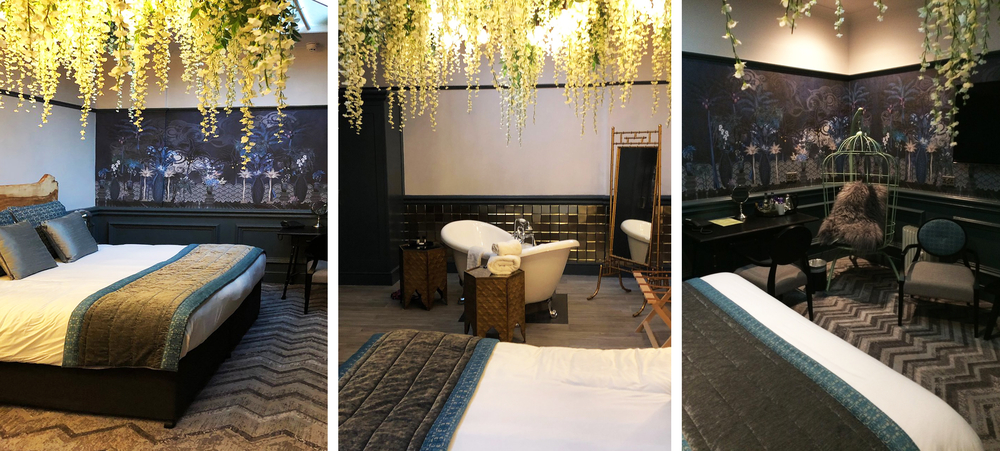 If you'd like to find out more about our Midnight design click here. Our Modern Love designs - along with all designs in our digital library - can be printed onto any of our wallcoverings. They're also available as window film and acoustic panels.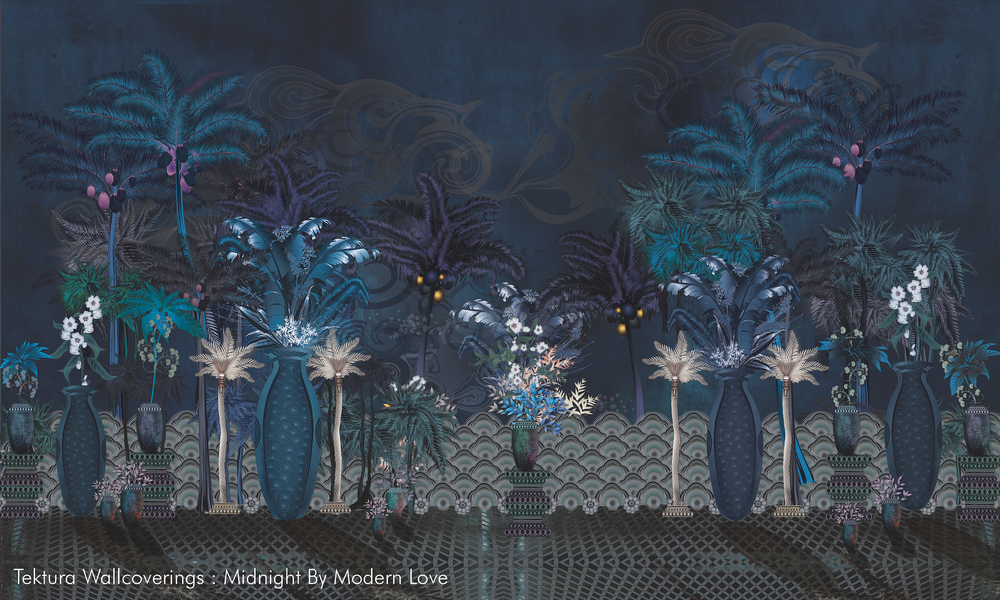 The owners are delighted with the results, achieving their goal of modernising the interior while retaining the character and heritage of the house.

The full transformation includes bedrooms, dining spaces , function rooms and the spa, where Tektura's Heritage Wood wallcovering has also been chosen.

If you'd like to no more about any of the designs used click on the individual links here Heritage Wood and Marble.

Join the conversation and let us know your thoughts by following us on Twitter & Instagram (@TekturaTalk) and (@TekturaWallcoverings). See our latest launches and design ideas on Pinterest @tektura wallcoverings
For more case studies, blogs and trend reports - click here.
Click here to sign up to our newsletter to keep up to date with what's going on including our latest launches.