CASE STUDY: Zurich Insurance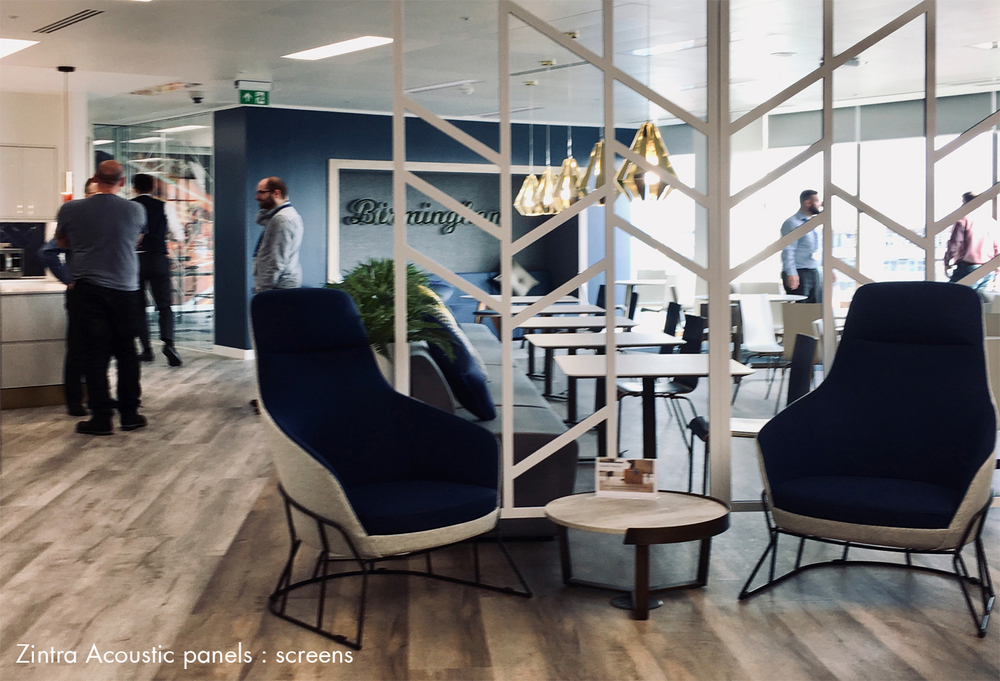 Published on , in Projects.
With over 2000 square metres floor space, Zurich Insurance has a new base in Birmingham. 340 employees have relocated to the newly refurbished 14-storey Colmore Building in the city centre.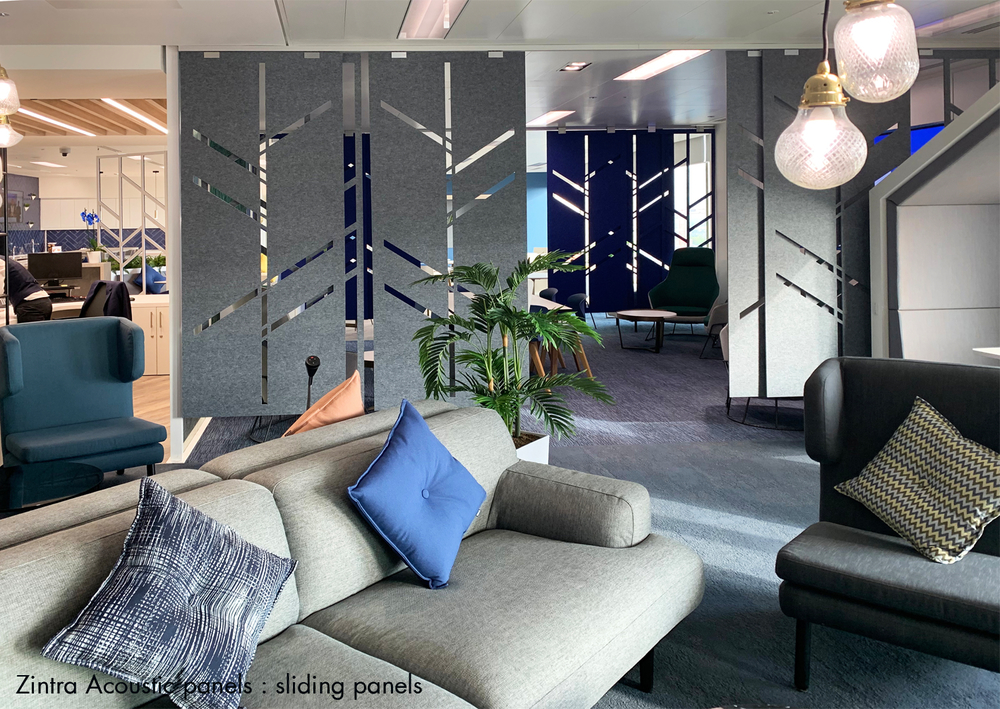 PJE Business Solutions provided Zurich Insurance with a CAT B design and fitout service, and the new premises include office spaces, breakout areas, dining facilities and meeting rooms.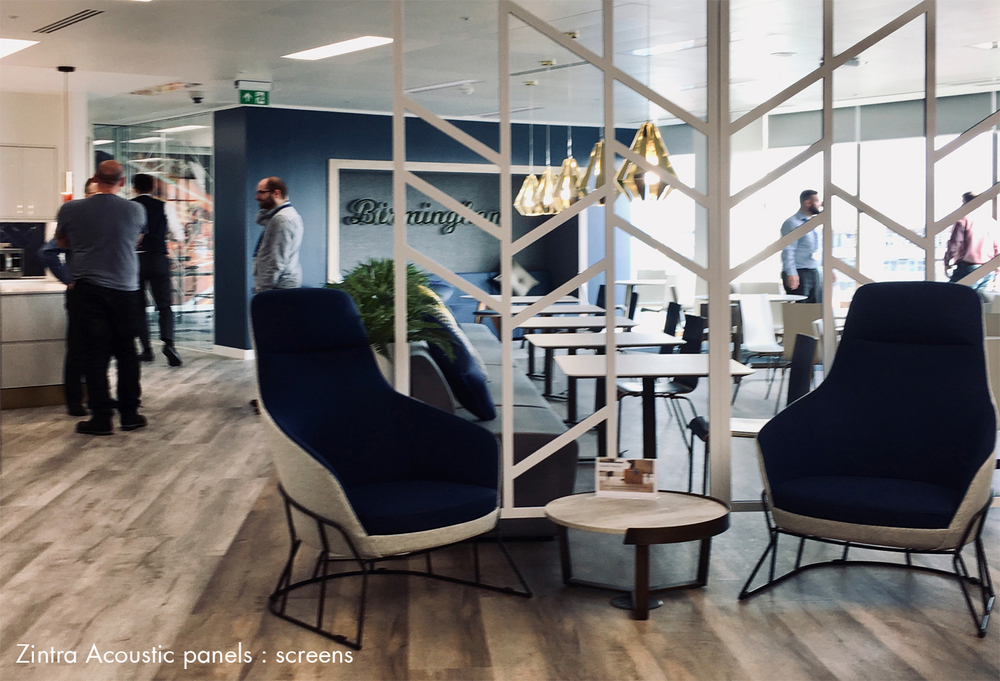 Tektura's Zintra acoustic panels and screens have been used throughout, providing a decorative and acoustic solution, with colours and patterns keeping in line with Zurich's own branding.

The images above show a custom design supplied in 2 configurations : Zintra sliding panels provide privacy, and decorative cut-out screens aid zoning in open plan areas.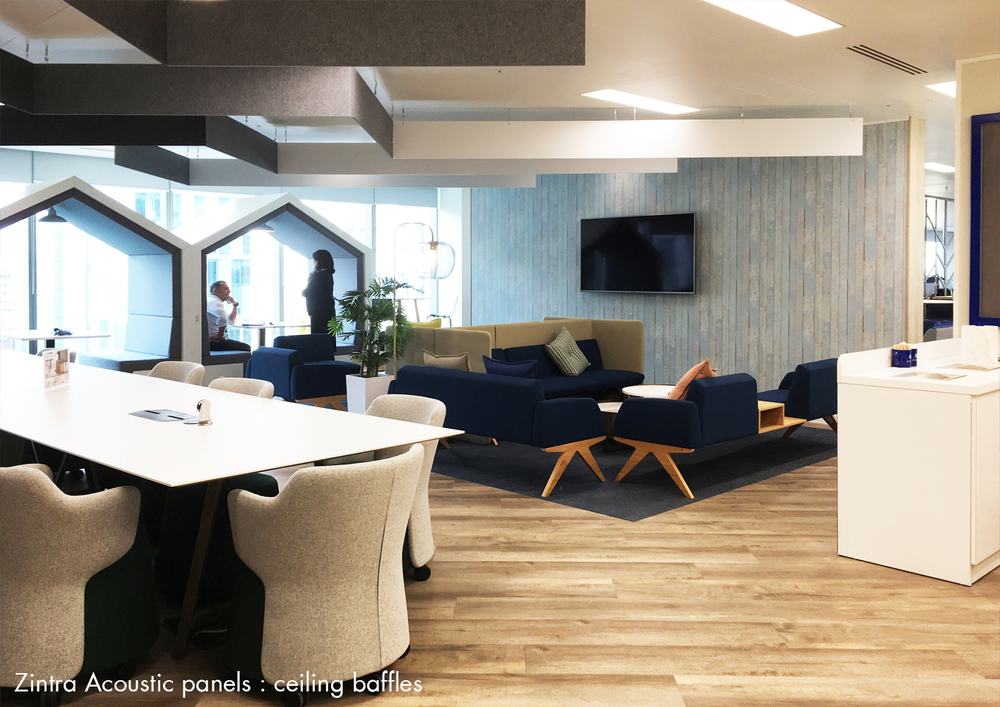 Tektura's Zintra ceiling baffles in three colours provide additional sound absorption.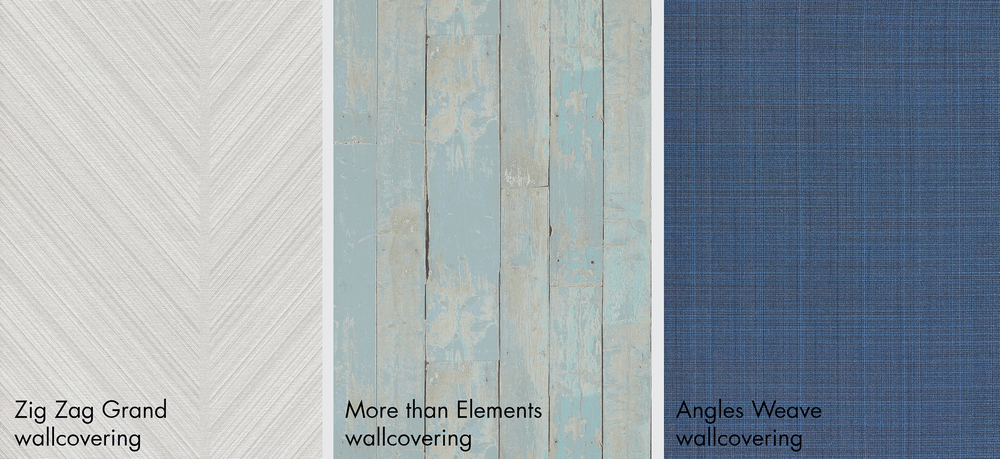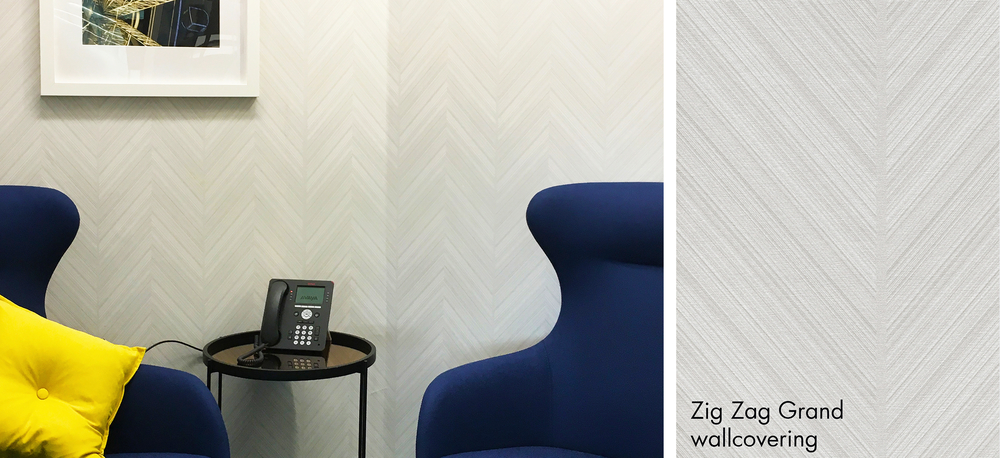 For dividing walls and meeting rooms, Tektura's wallcoverings Zig Zag Grand, More than Elements, and Angles Weave have been chosen.
Find out more about each product :
Zintra Acoustic panels
Zig Zag Grand
More than Elements
Angles Weave
Join the conversation and let us know your thoughts by following us on Twitter & Instagram (@TekturaTalk) and Facebook (@TekturaWallcoverings). See Our latest inspirations and launches on Pinterest @tektura wallcoverings
For more case studies, blogs and trend reports - click here.
Click here to sign up to our newsletter to keep up to date with what's going on including our latest launches.