PRIVATE RESIDENCE, MAYFAIR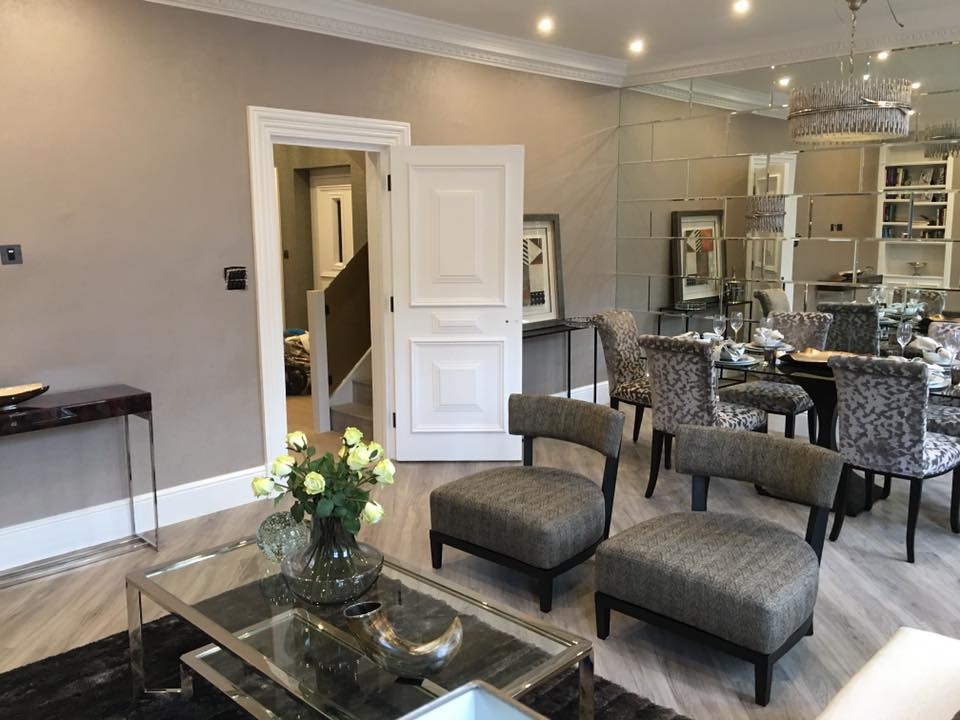 Published on , in Projects.
Our wallcoverings are often found in luxury hotels and commercial spaces... but here our products have been selected for a residential setting with stunning results.
Designers Atelier di Spera chose numerous designs from our range for this private residence in Mayfair, London. Let's have a look.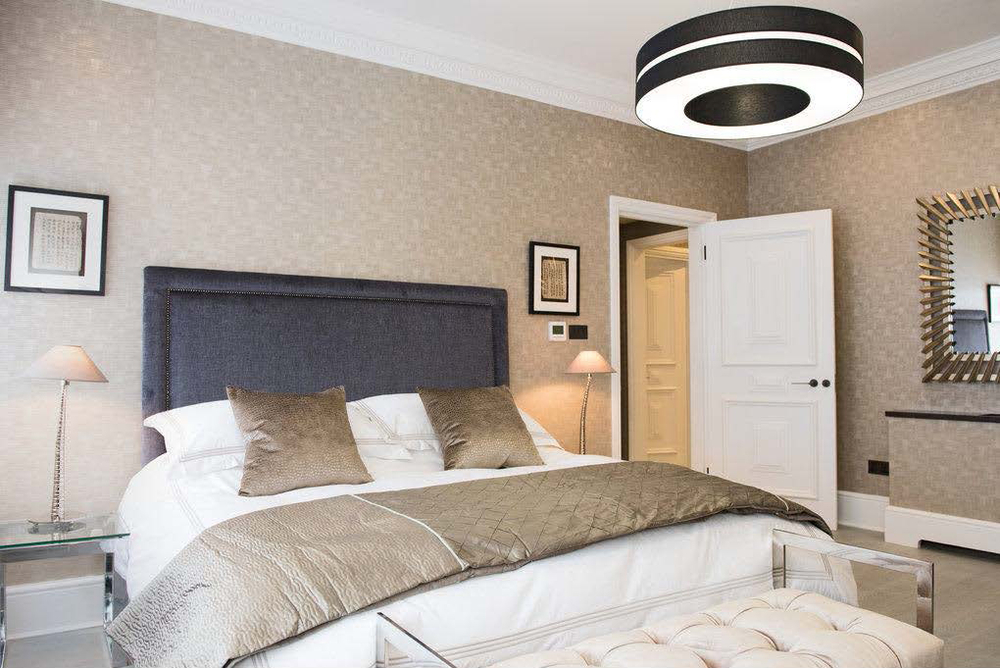 Textured tactile surfaces are key to the scheme: Velvet upholstery, satin and quilting are pulled together in shades of taupe, mushroom and warm silver. Starting with the bedrooms - the master bedroom features our wallcovering Orlean - a deeply textured, pleated silk effect.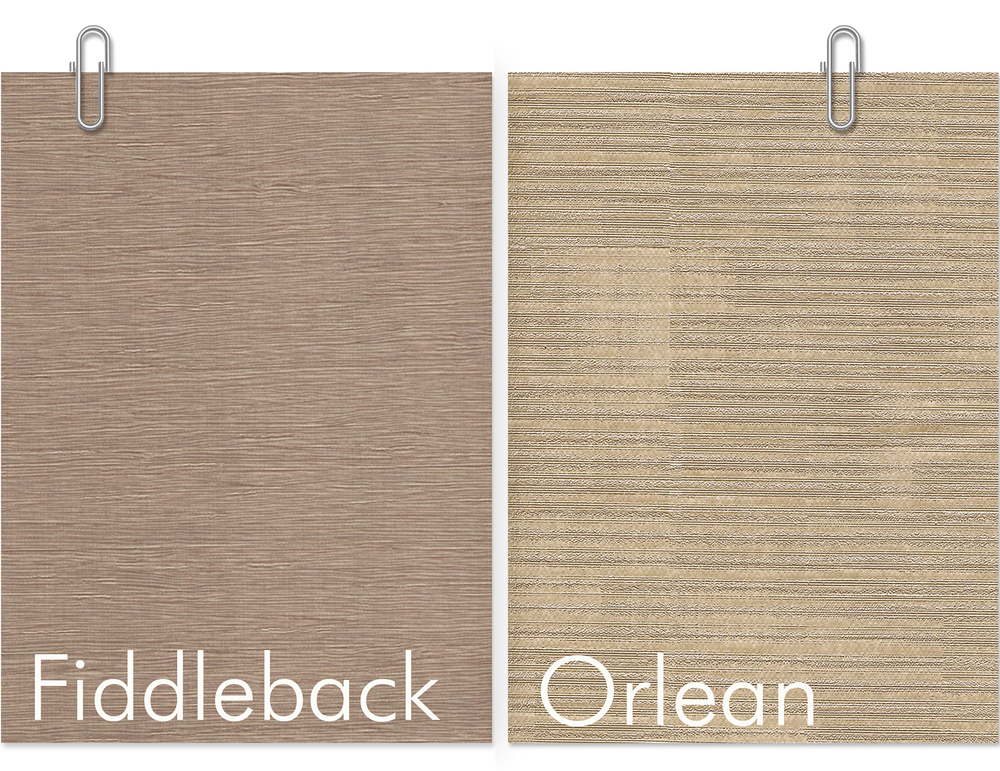 Guest bedrooms continue the neutral colour scheme, and here we can see Fiddleback - a finely printed woodgrain (or silk?).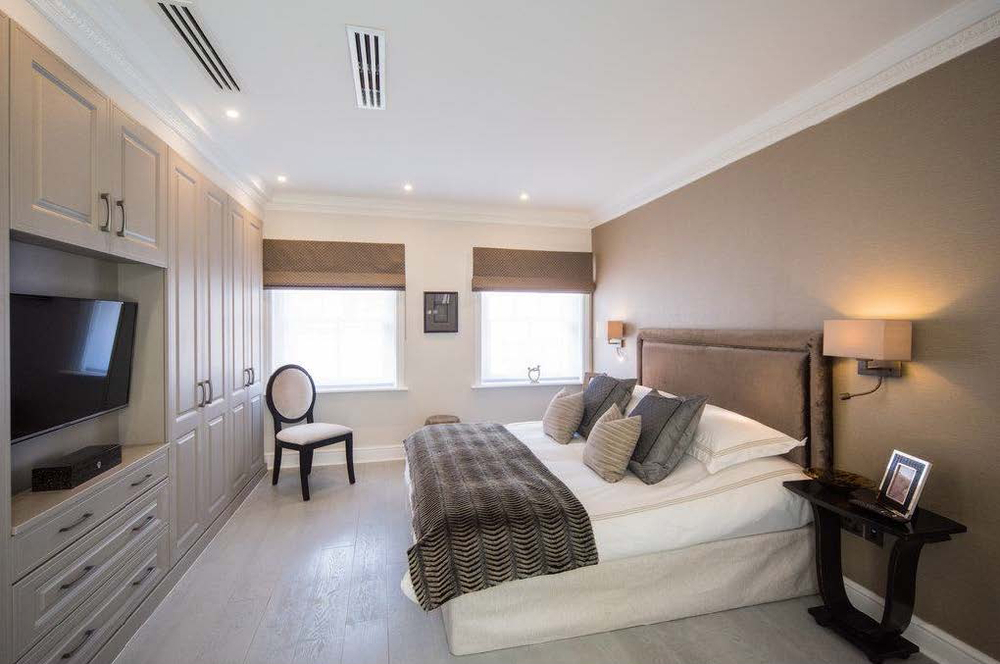 Moving to the lounge area, Luxe wallcovering offers an iridescent tiled effect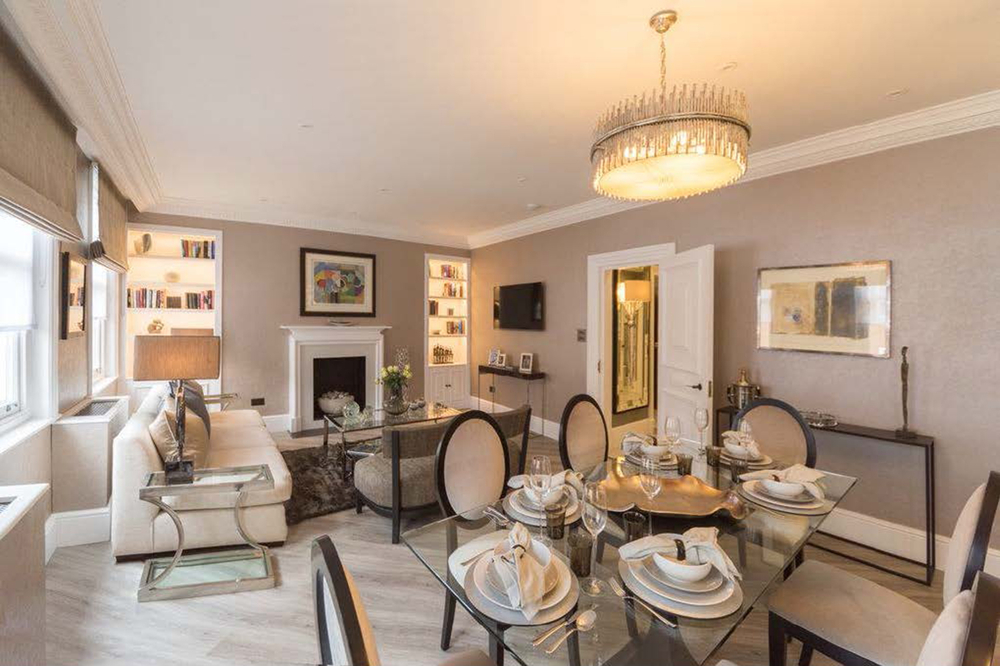 The lounge also incorporates a feature wall of tiled mirrors (we felt compelled to show before/after pictures here - we hear it was a labour of love!).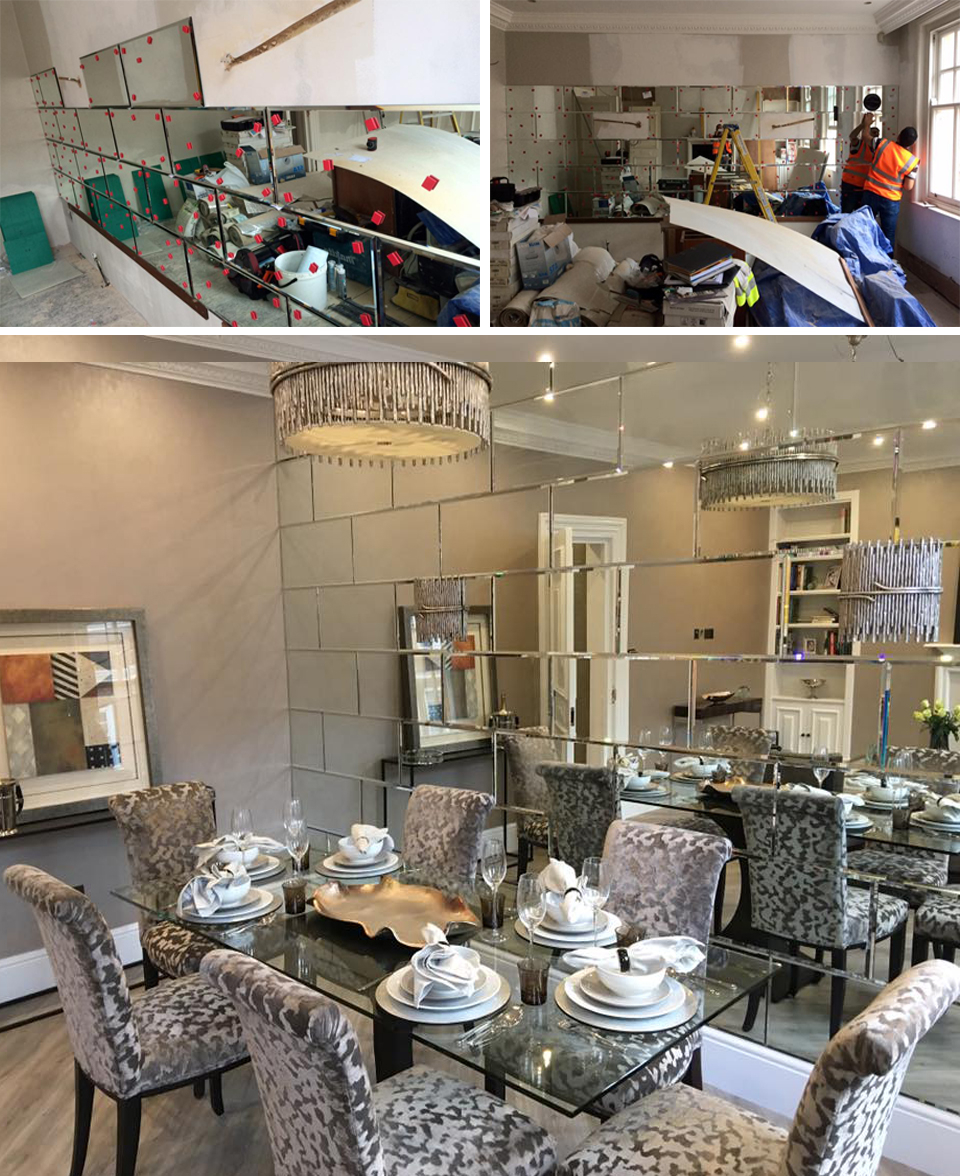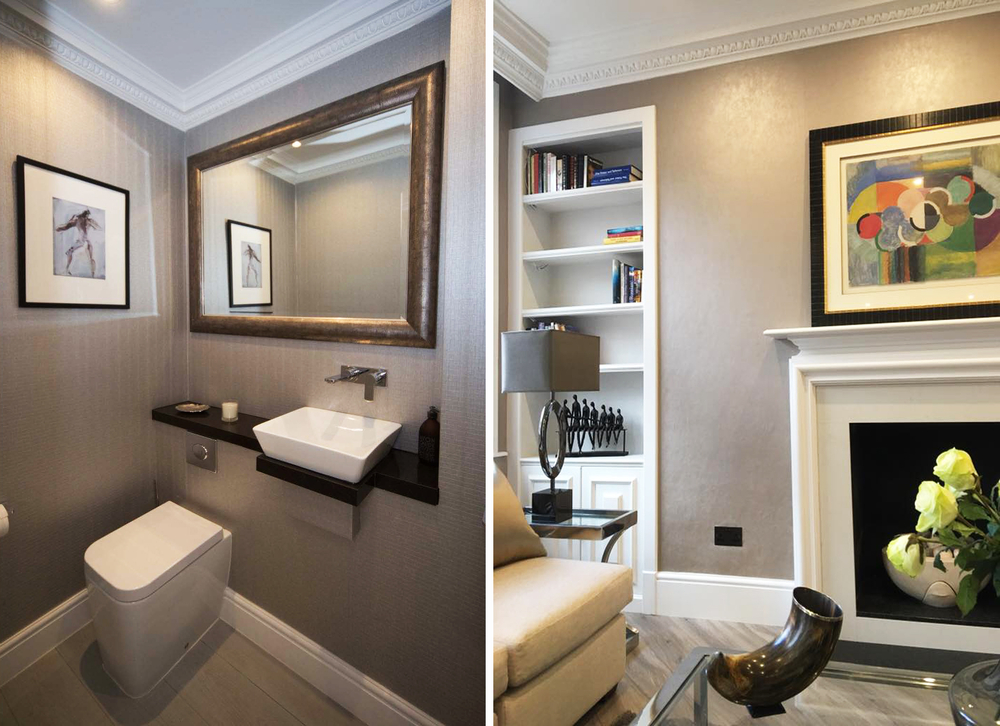 And bathroom walls are covered in Rock Steady - another blocky textured design. All wallcoverings chosen are scrubbable and these vinyls have a fabric-backing for extra durability. This quality of wallcovering is designed specifically for hotels and public spaces, but textures, colours and pattern work equally well in residential settings.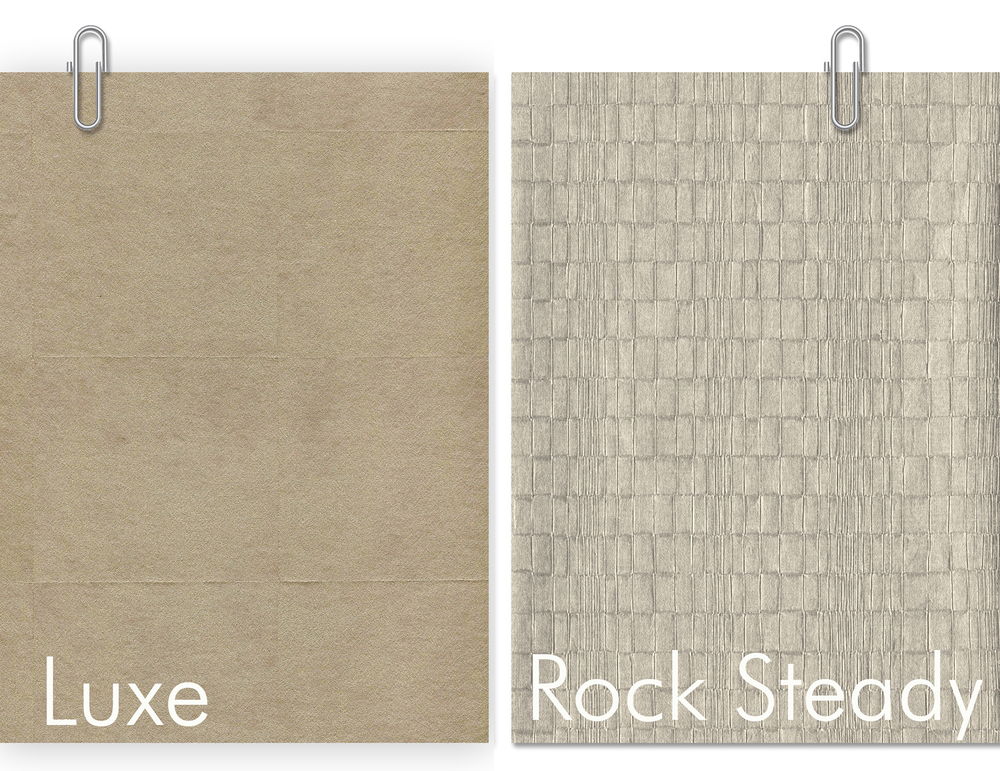 Interior designer : Atelier di Spera
If you'd like to find out more about the wallcovering designs featured here, please click on the following links : Fiddleback, Orlean, Luxe, Rock Steady.
And our blog features plenty more case studies, news and views.