£2.75m new build and office interiors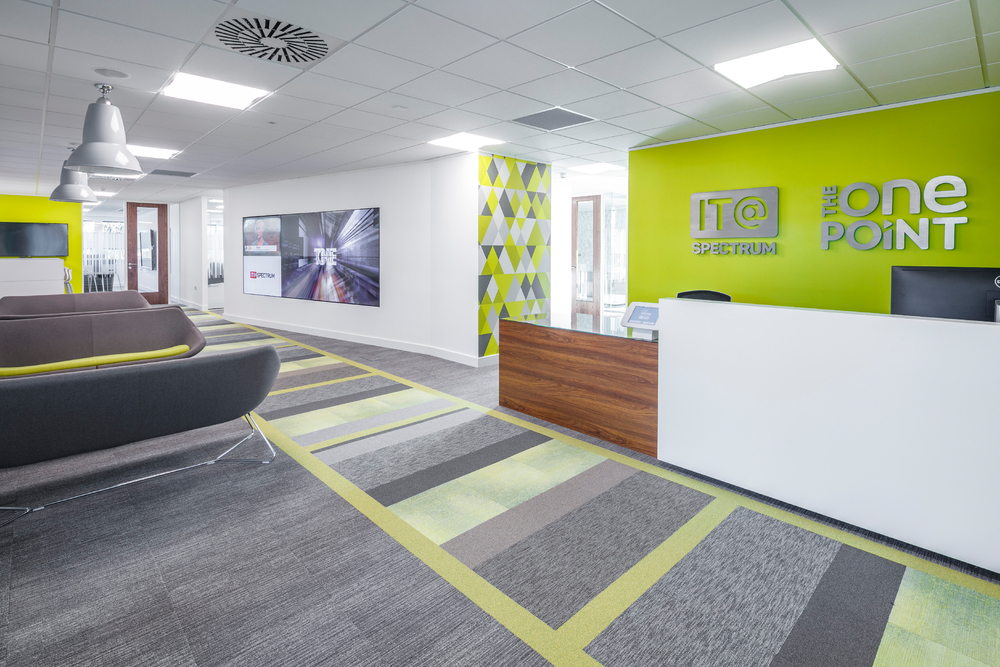 Published on , in Projects.
15,000 square feet and 3 storeys high, these impressive offices are the new hub for IT@Spectrum and sister company The One Point.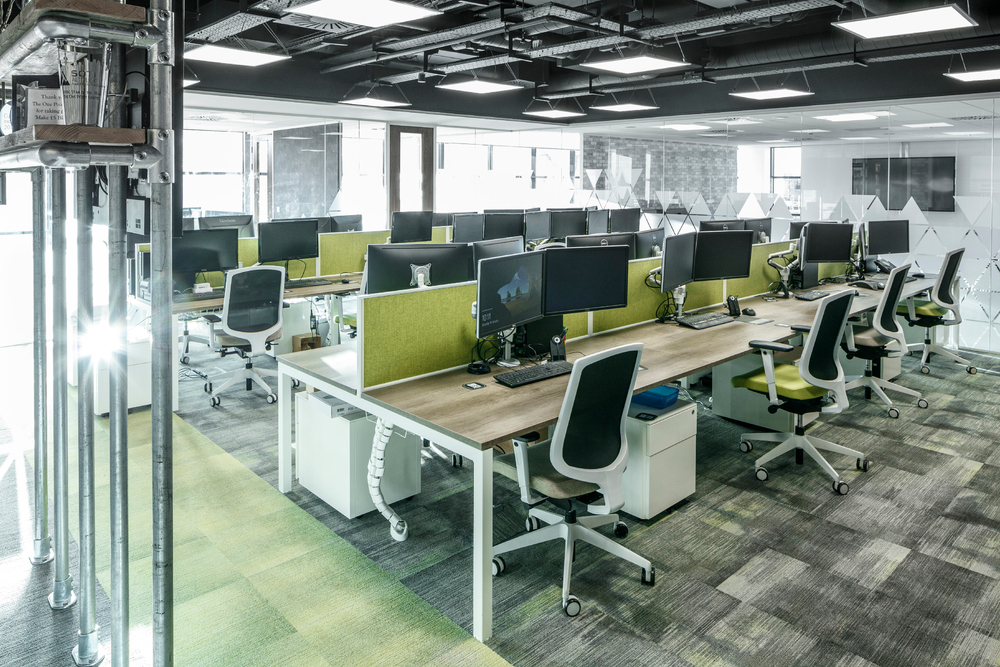 Branded as "The View", the Bridgehead-based offices are purpose designed, enabling the new owners to offer clients a 'living showroom' experience where they can see IT@Spectrum's latest print and office automation systems in action.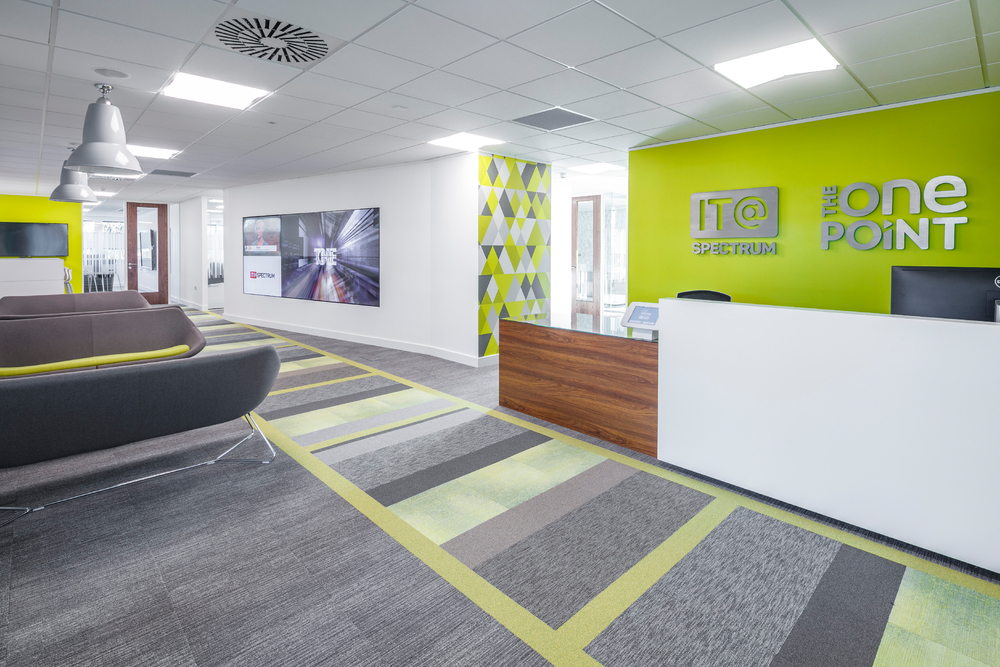 Informal meeting points can be found throughout, and each area is defined with colour blocking in the flooring.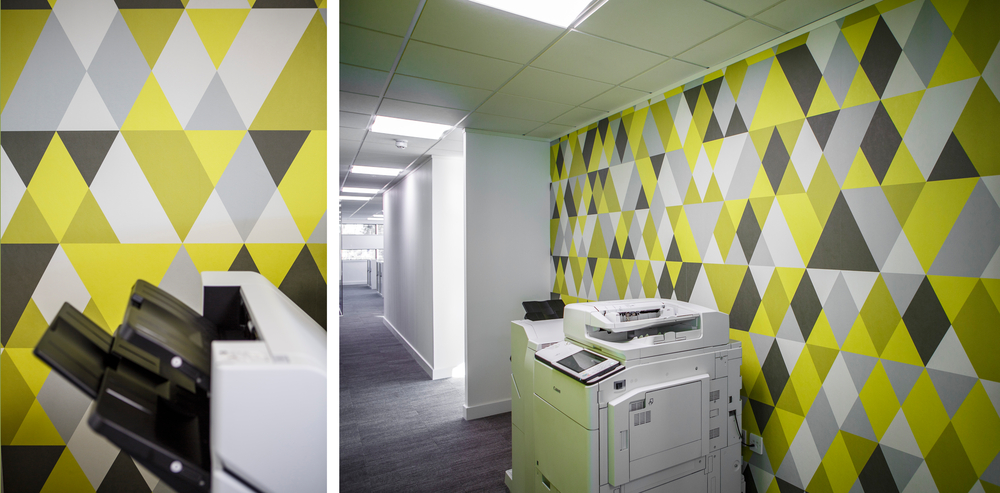 The interior design team chose Tektura wallcoverings. The triangle prints are part of our Jonnie Lawes collection; a range of geometrics all of which are easy to custom colour.

For this project, we customised the colours to match the client's own branding. Colours in 'Triangles Too' (above) were desaturated to create a monochrome effect. We also tweaked 'Triangles Citrine' (below) to match the acid green and yellow colours in the upholstery and flooring.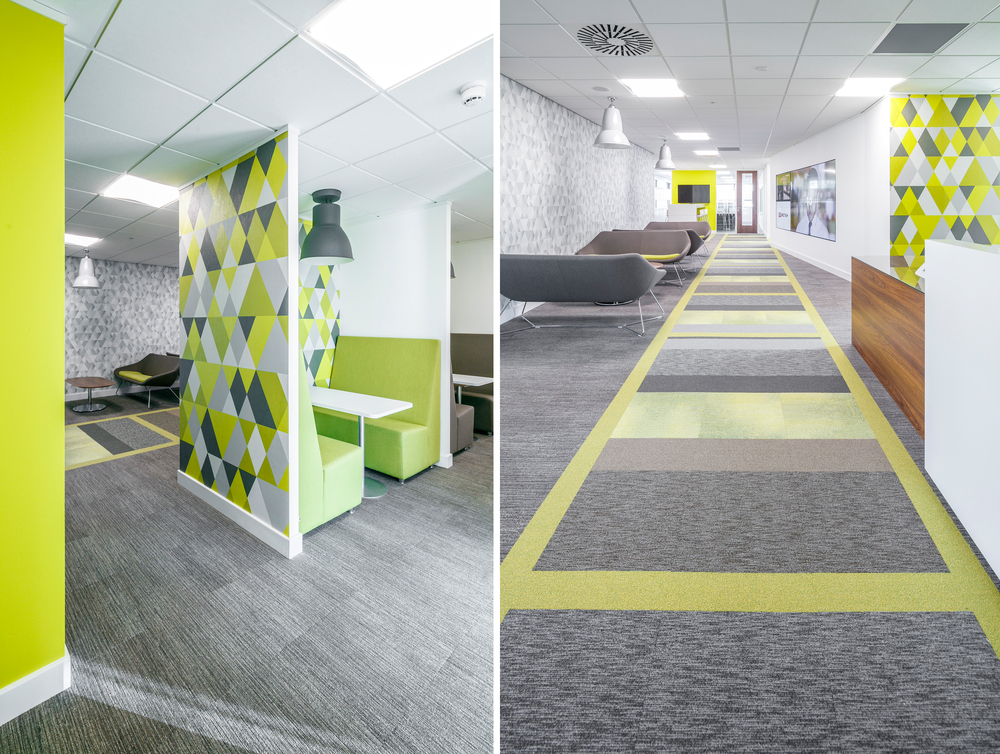 For general office areas, concrete and brick effect wallcoverings were selected from our More than Elements collection .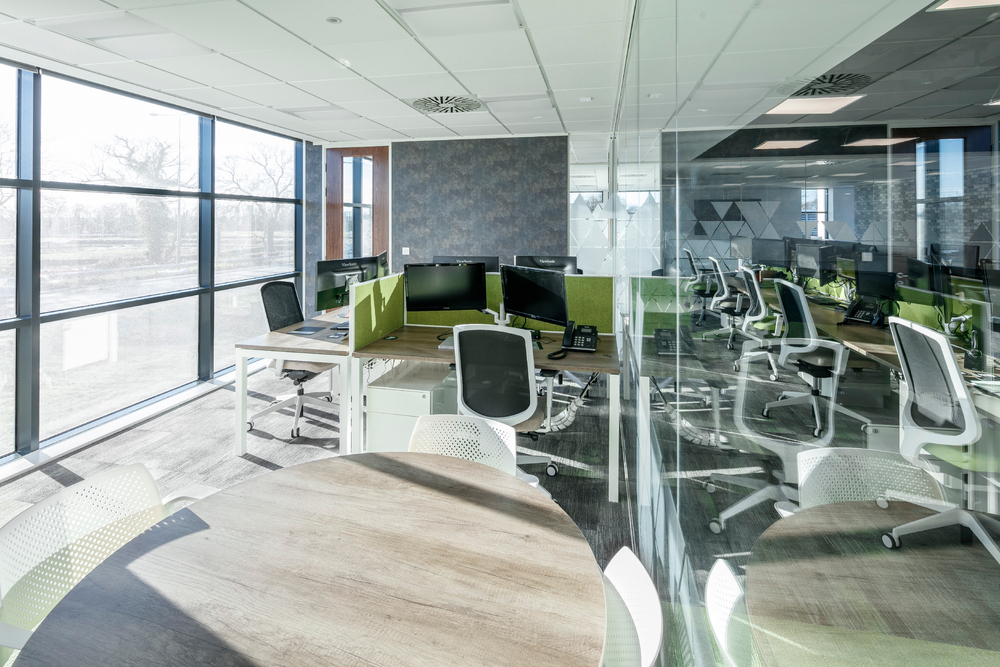 Property Development : Wykeland. Interiors : Chameleon Business Interiors

If you'd like to find out more about the wallcoverings featured, please click here : Jonnie Lawes, More than Elements