15 Viva Magenta Inspired Wallcoverings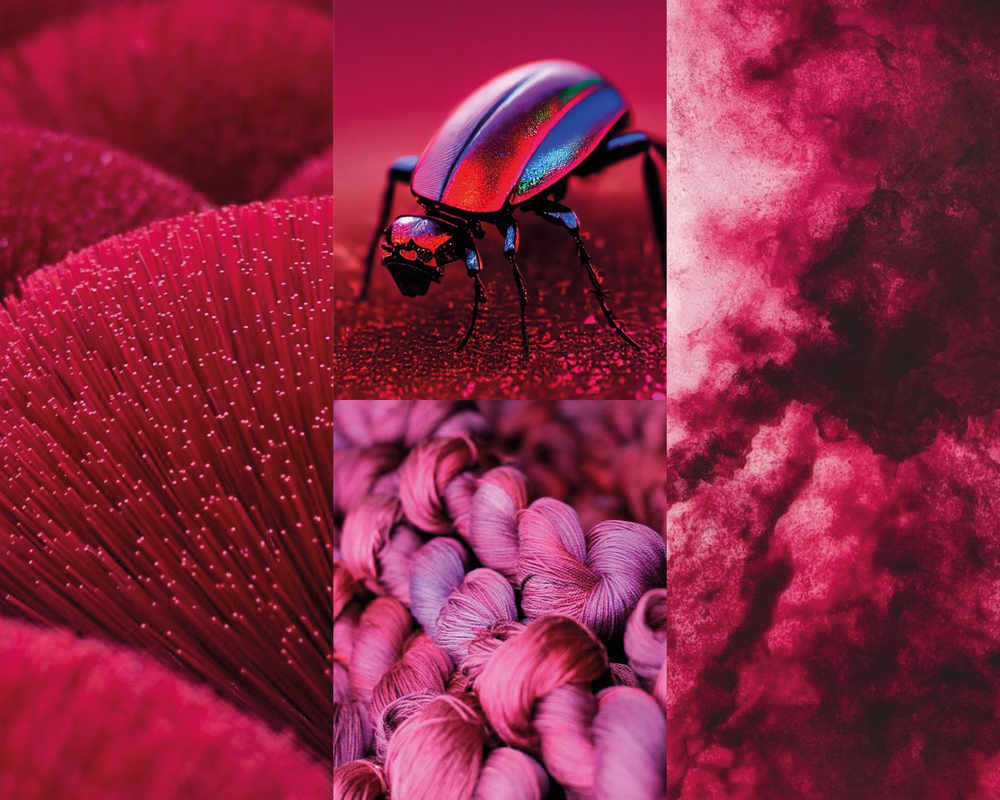 Published on , in Themes & Forecasts.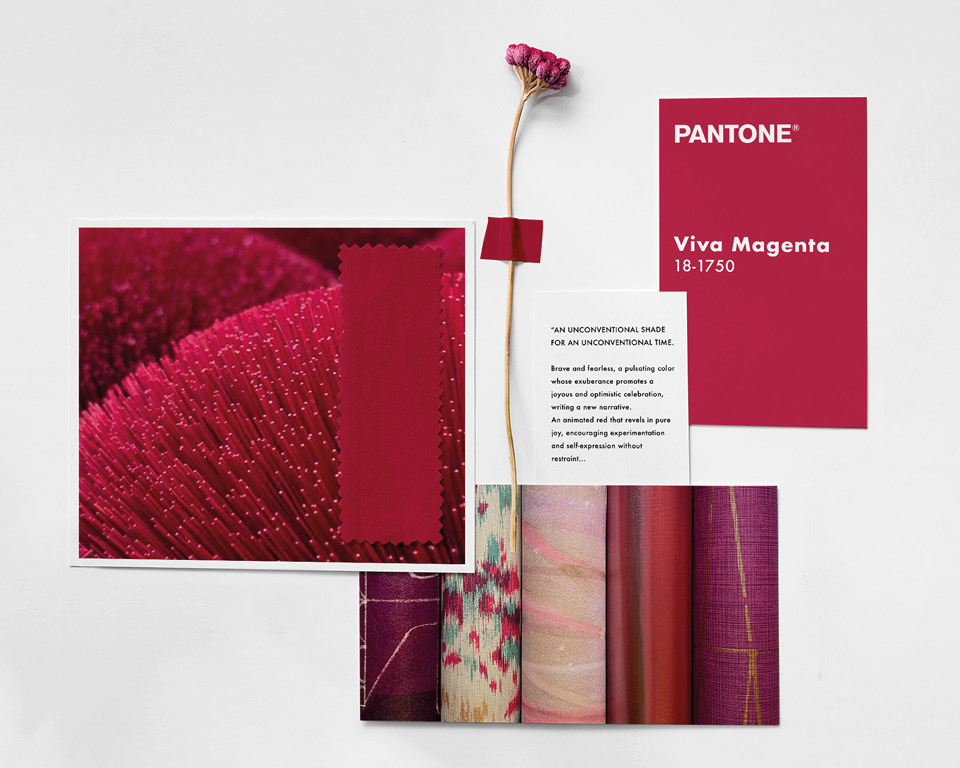 Carmine and cochineal is the inspiration behind Pantone Color of the Year 2023, Viva Magenta. This powerful shade of red has, in turn, inspired us to create this wallcovering selection featuring weaves, silks and patterns in this magical hue; enjoy browsing through it and make the most of this trend!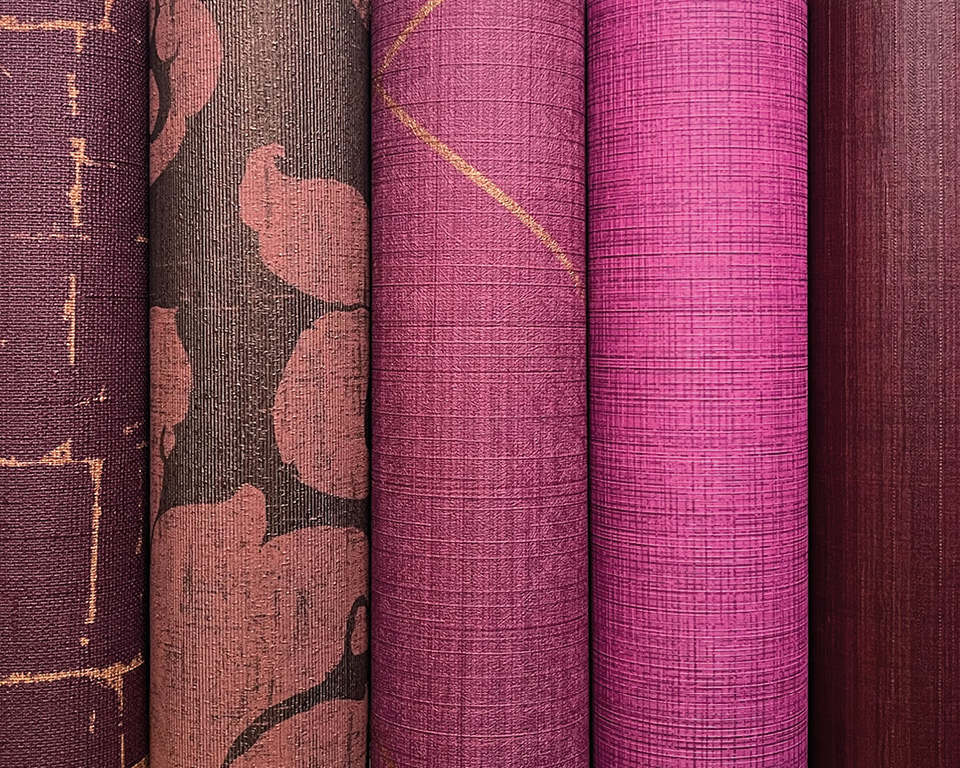 Moving towards shades of plum, Castaway (CAS47157) is a chunky woven raffia with a classic appeal, followed by Fresh Mesh (FREM47948) and Bermuda Grass (T2BG14), a grasscloth with a pop of blue.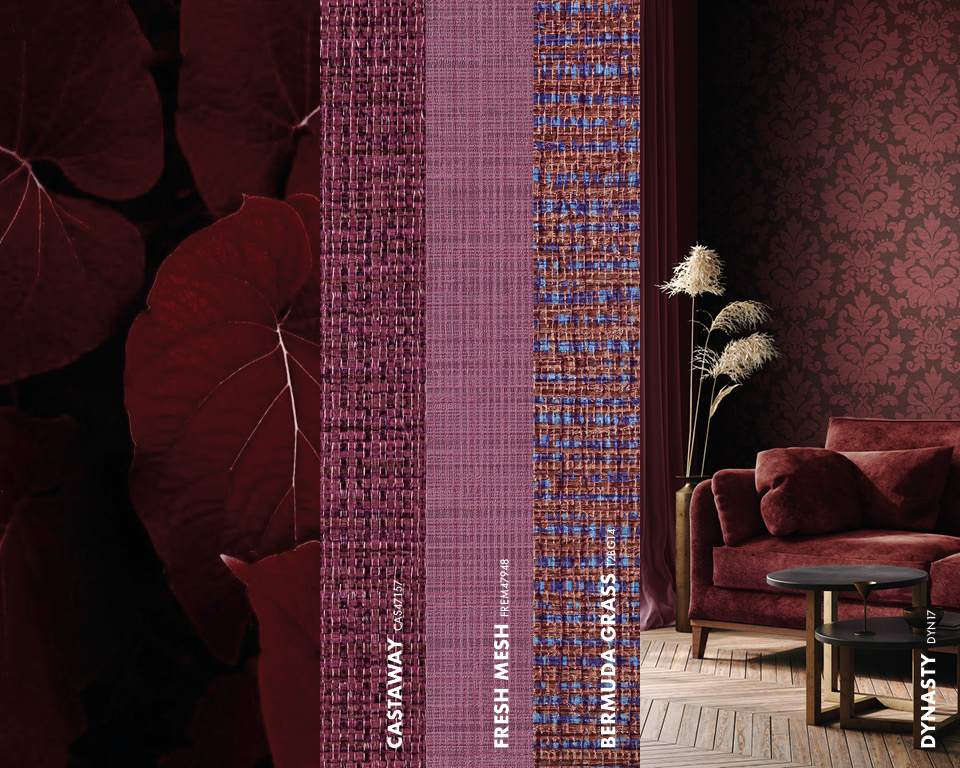 On the brighter side, Seesaw (SEE53604) and Angles Max (ANG47615) are both linens with a geometrical overprint in gold, adding character to the design.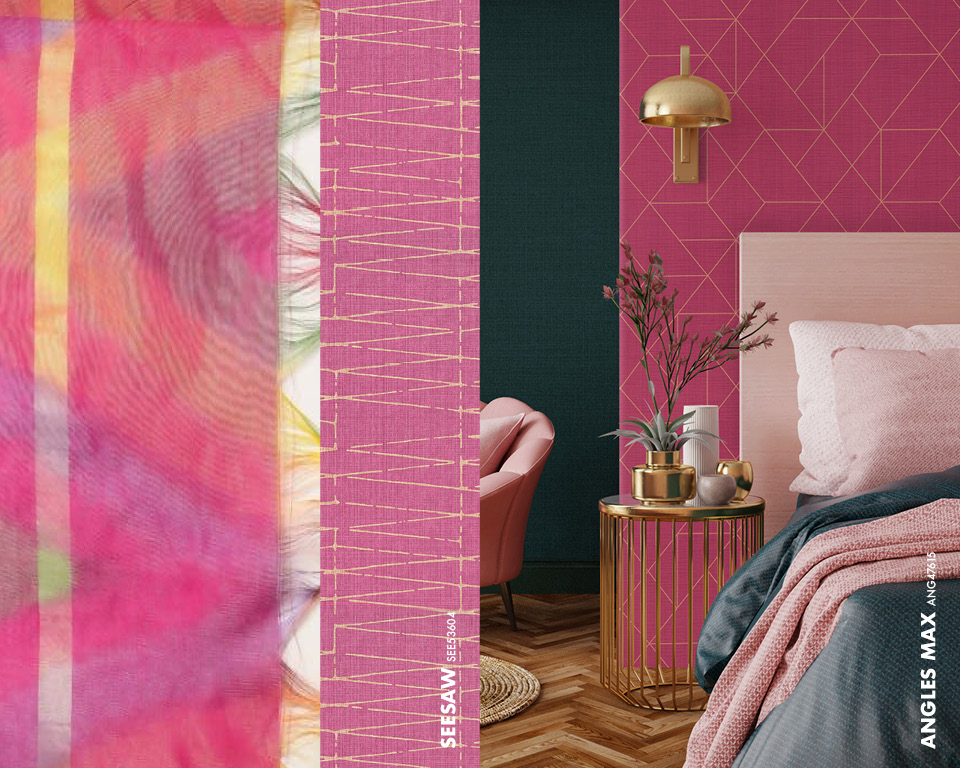 Cloudlike stripes run vertically over our Ink'd (INK53207) wallcovering; a great combination with ochre!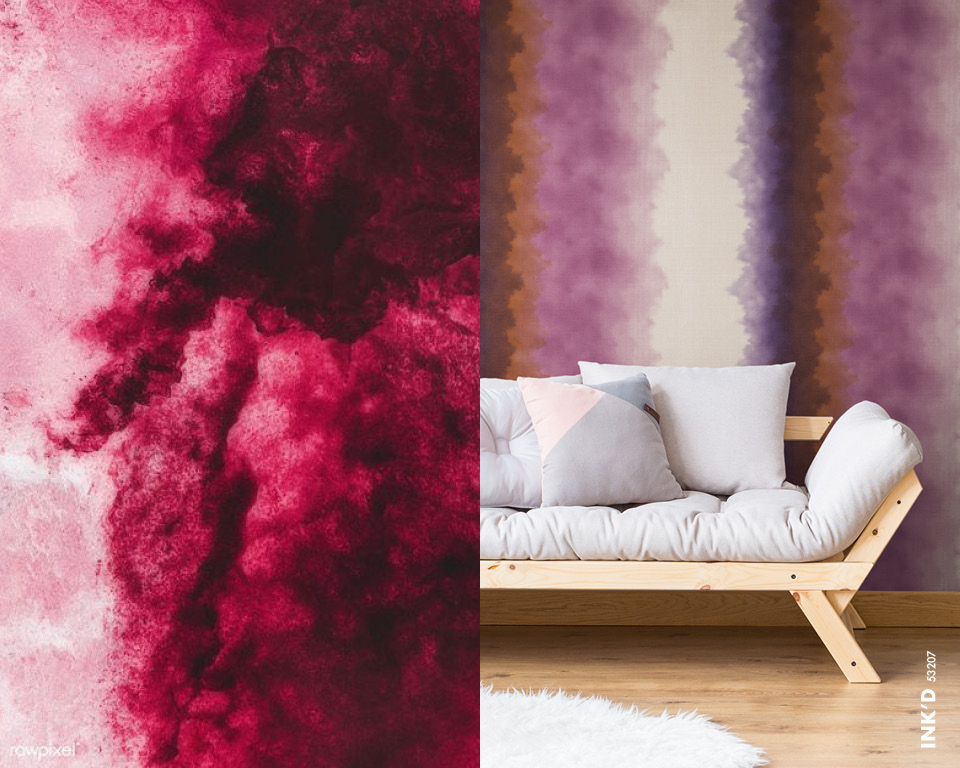 Onto nature, Kata Lips' Murals: Inaka Lotus and Aloe Fuchsia are perfect for accent walls. Aloe Fuchsia features magnified aloe leaves with striking digitally-manipulated colours.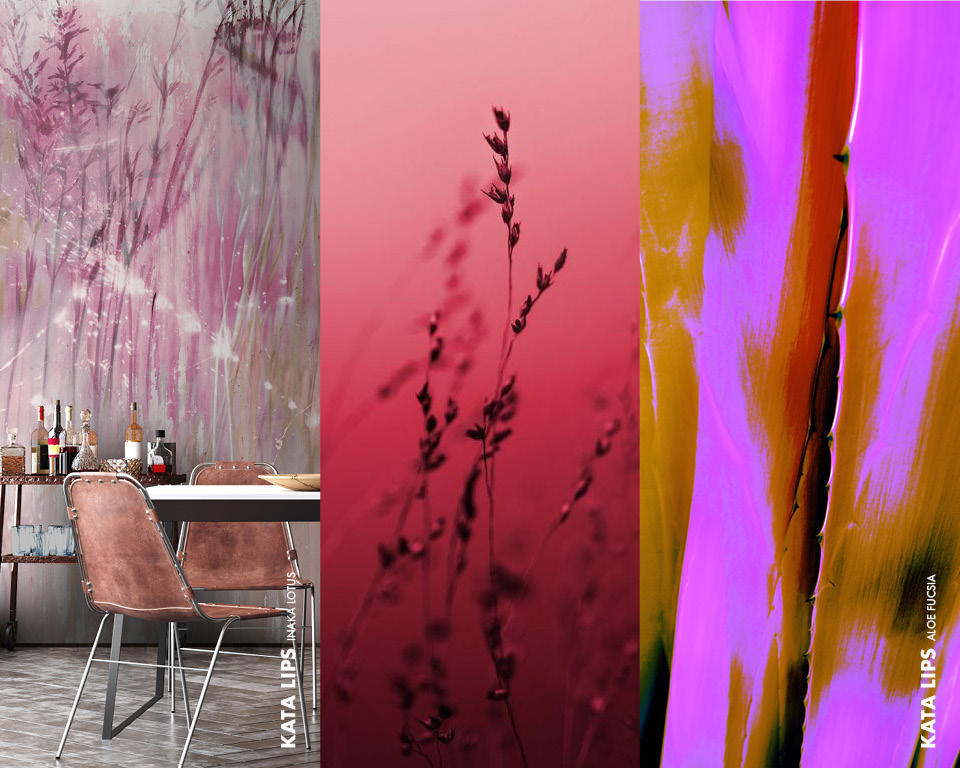 Apex Cord (BBAC34) is a silk with a subtle texture, in contrast to Illusion (ILLT2LU07), featuring a modern take on damasks with colourful painterly strokes in magenta, cyan and pink.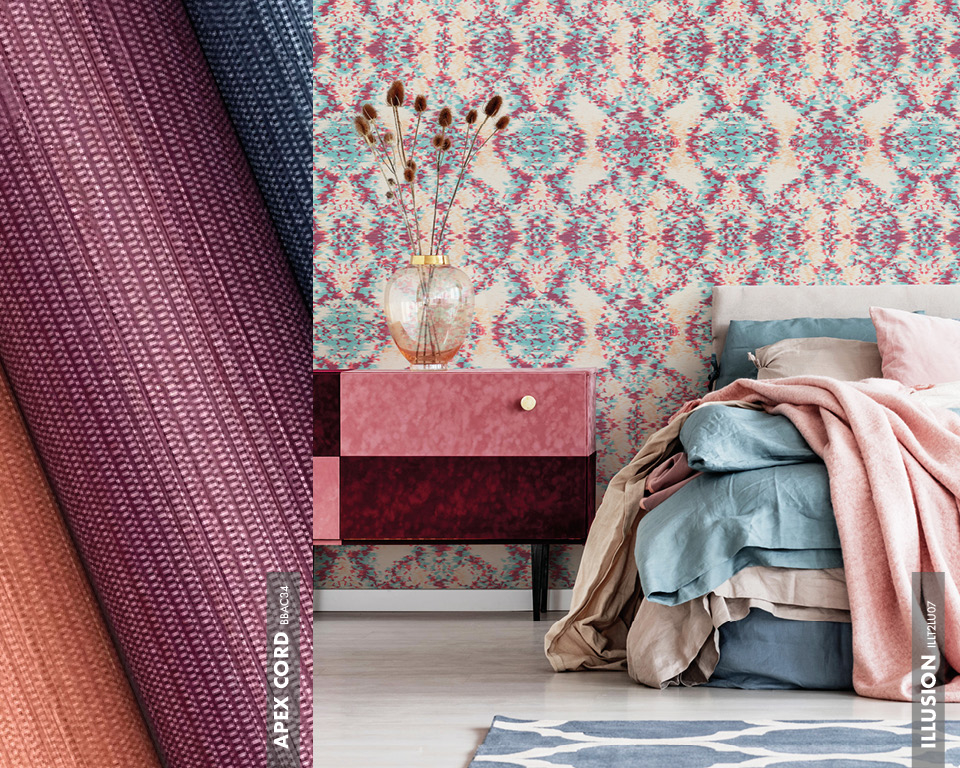 We hope you enjoyed our Viva Magenta-inspired wallcovering selection. If you would like to find out more about any of these products or our digital recolouring service feel free to get in touch.
Join the conversation and let us know your thoughts by following us on Twitter & Instagram (@TekturaTalk) and Facebook (@TekturaWallcoverings).
For more case studies, blogs and trend reports - click here.
Or click here to sign up to our newsletter to keep up to date with what's going on and our latest launches.