15 Wild Wonder Inspired Wallcoverings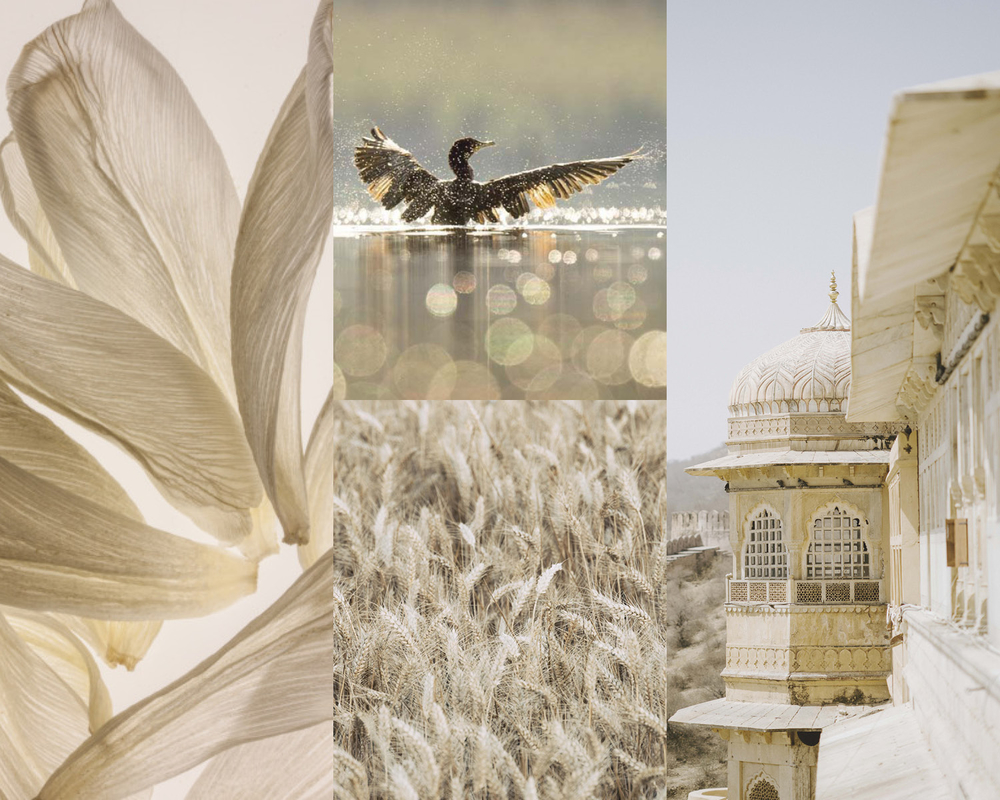 Published on , in Themes & Forecasts.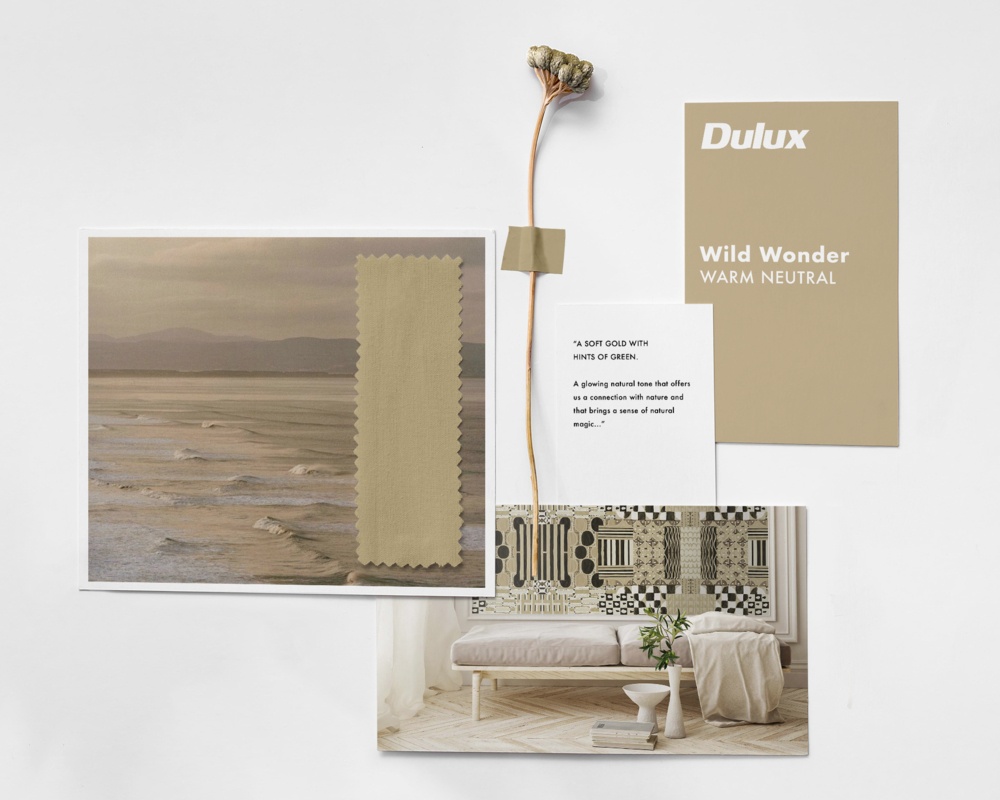 Described as "a positive, glowing tone, inspired by the natural world.", Wild WonderTM is Dulux colour of the year 2023. The following are selected wallcoverings inspired by this blend of green and creamy beige.
Botanical Grassweave has a leafy silhouette design contrasting against a woven grass background.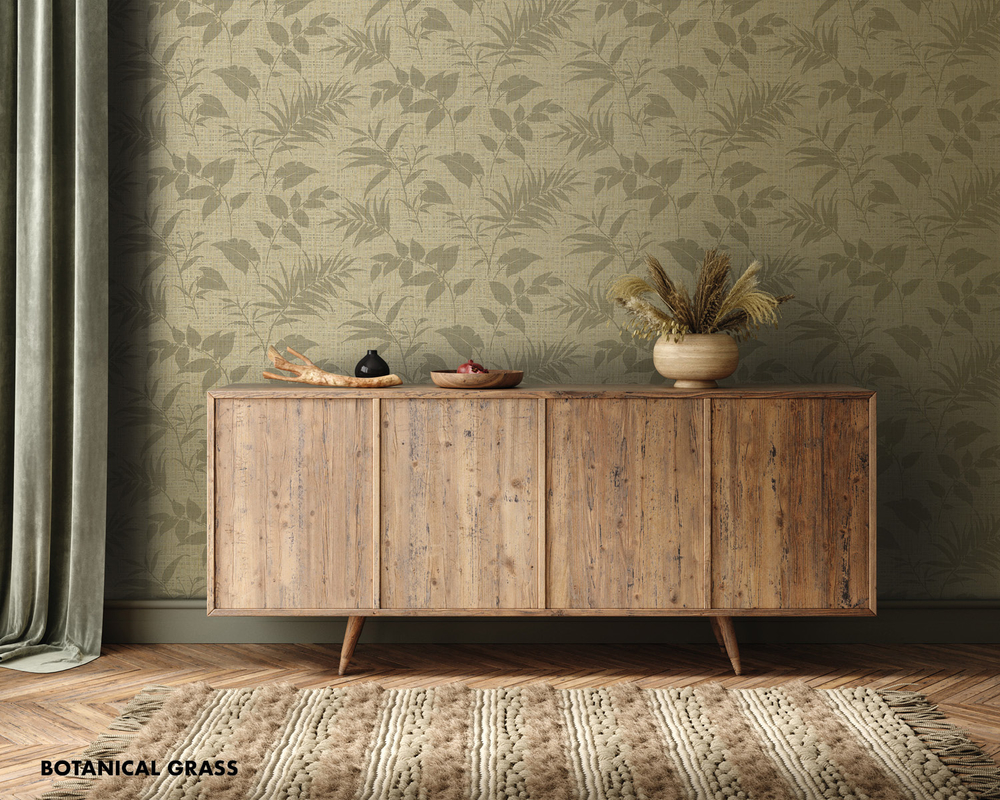 Bonsai features subtle bamboo leaves in a shimmering sandy finish and Sea Grass is multicoloured with earthy strands running horizontally along each other.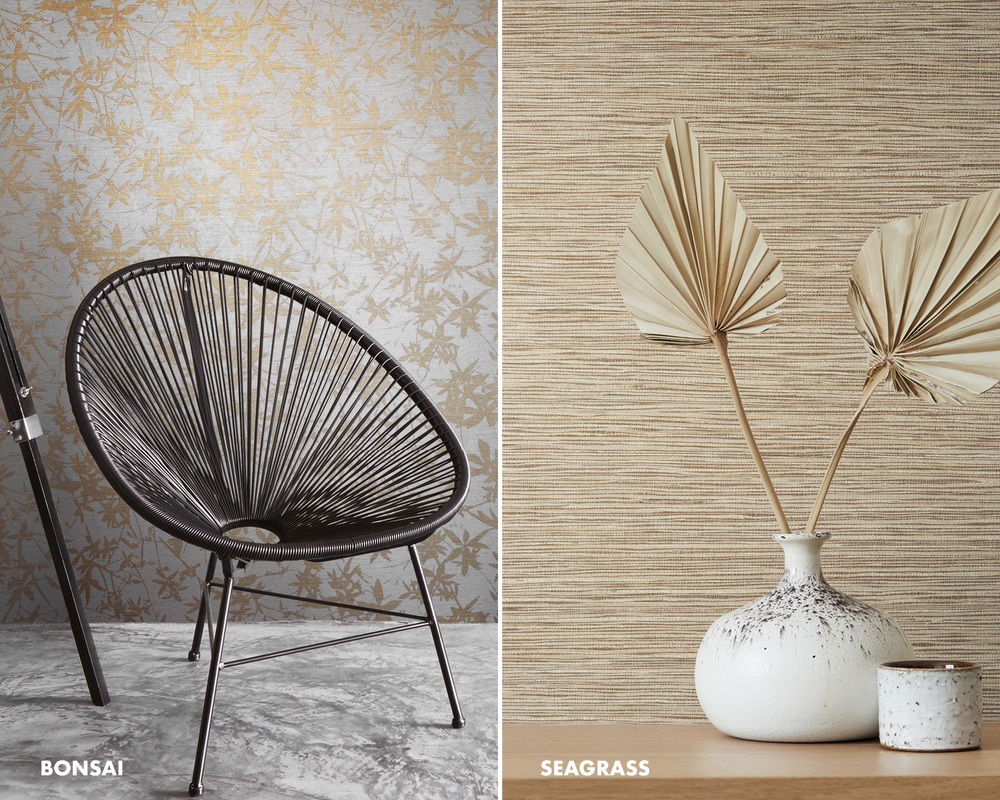 This selection with sandy glowing tones also encapsulates this trend's mood; from left to right: Legacy Silk (011), Abstract (T2AT20), Raising Cain (46215) and Go Gilded (T2GD08)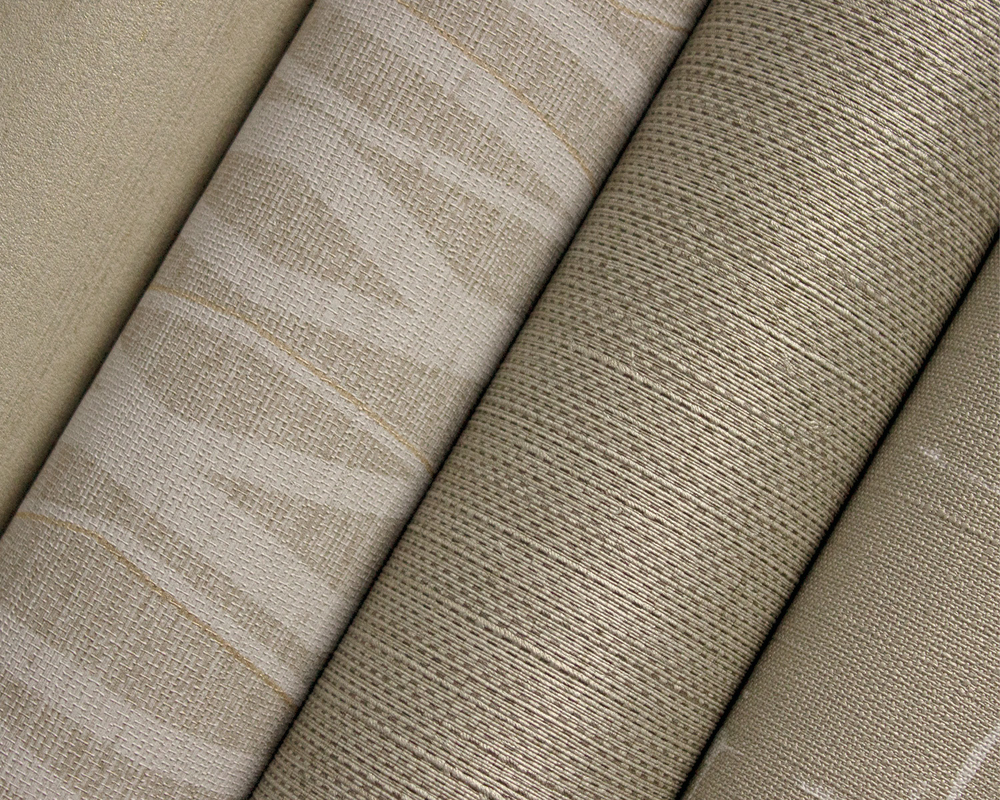 Conundrum Stripe offers a contemporary approach to this trend, with painterly stripes on a canvas background.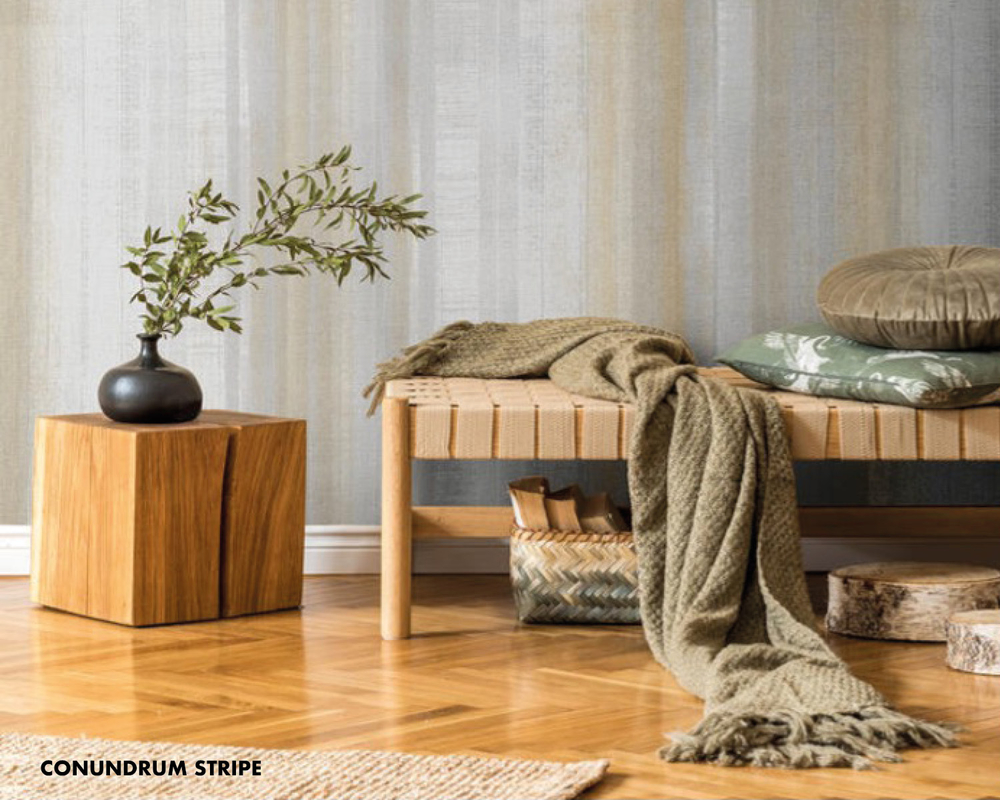 Inaka is a Japanese inspired wallcovering by artist Kata Lips, which has been recoloured to follow this trend. We offer a recolouring service on many of our digital wallcoverings, so you can always match your interior scheme.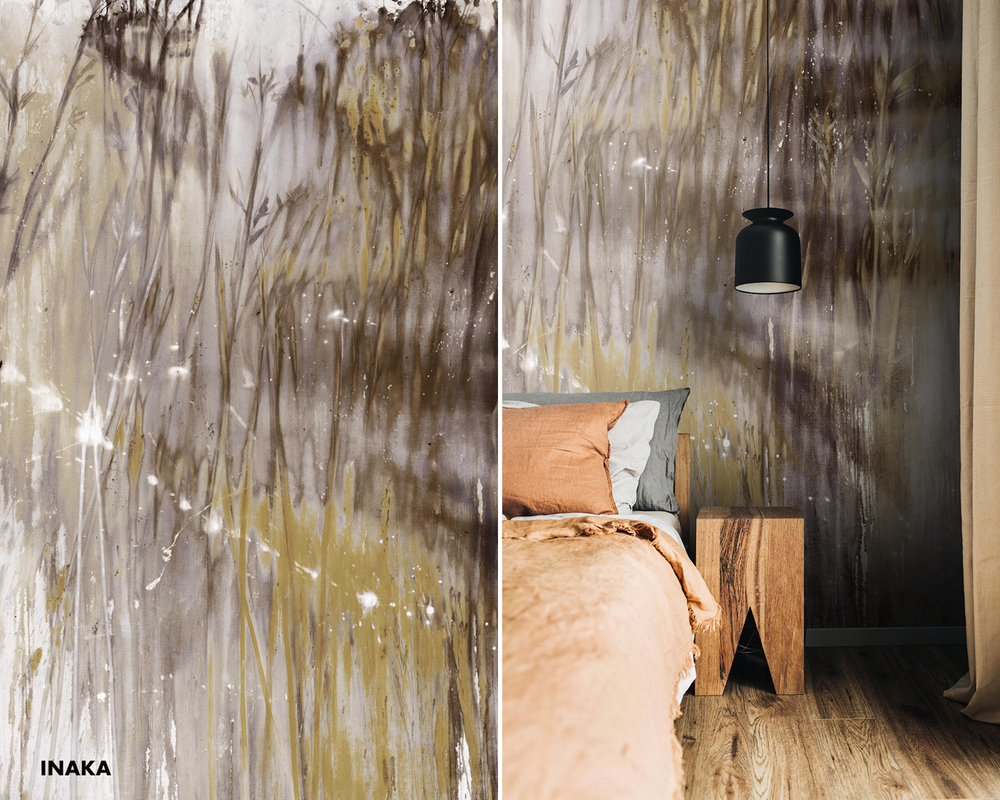 Below, sharing the same magic from left to right: Cavatina Silk (517434), Dashing (48015), Cloud (47717) and Theory (46435). Cavatina Silk is matt with delicate white strands whilst the other wallcoverings feature a subtle shimmer.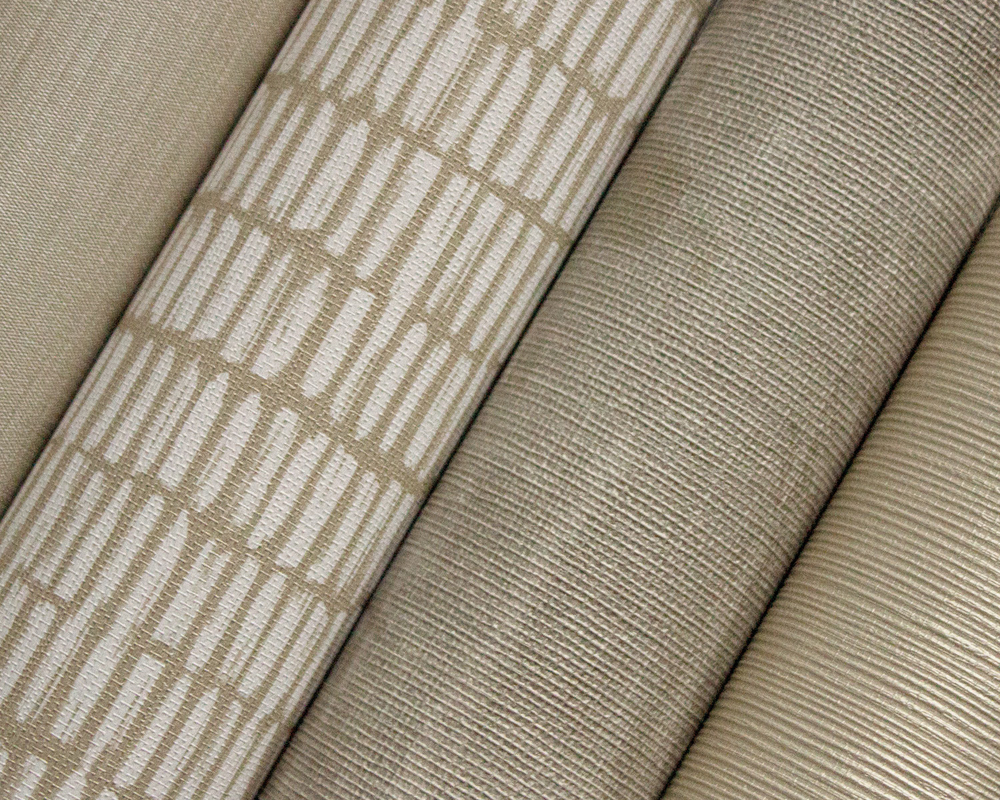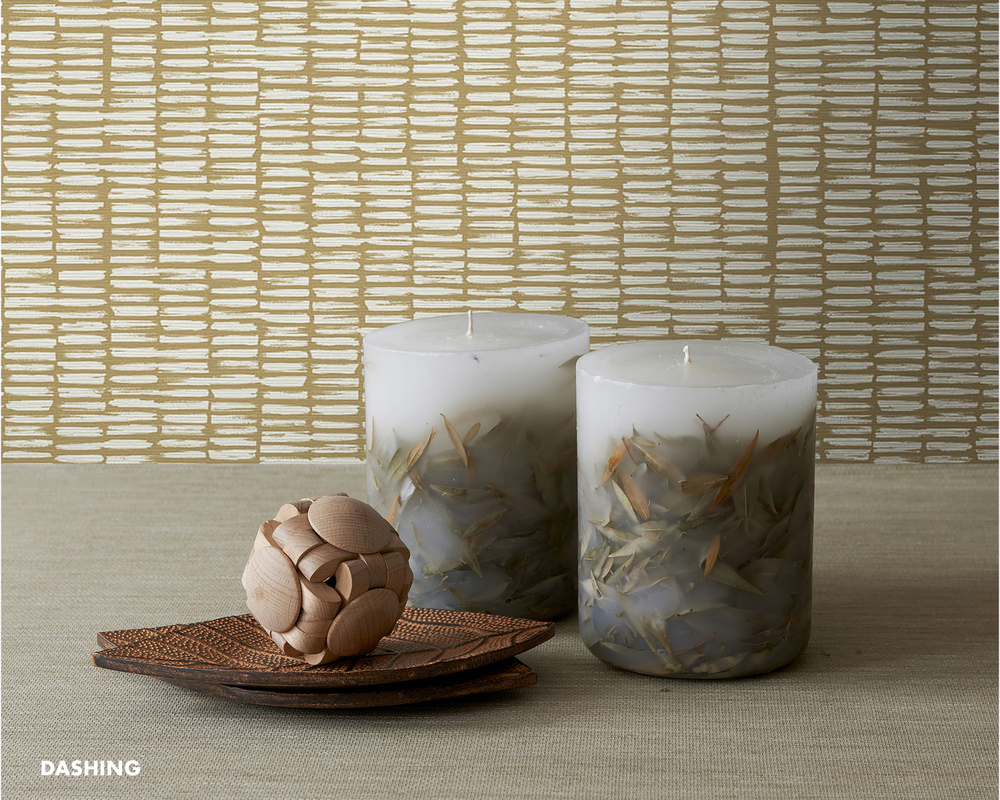 Bazaar is a highly detailed and striking wallcovering by Joan Charnley, with geometrical shapes in light beige and browns. This colourway is called 'Sesame' and it is ideal to create playful and authentic interior spaces!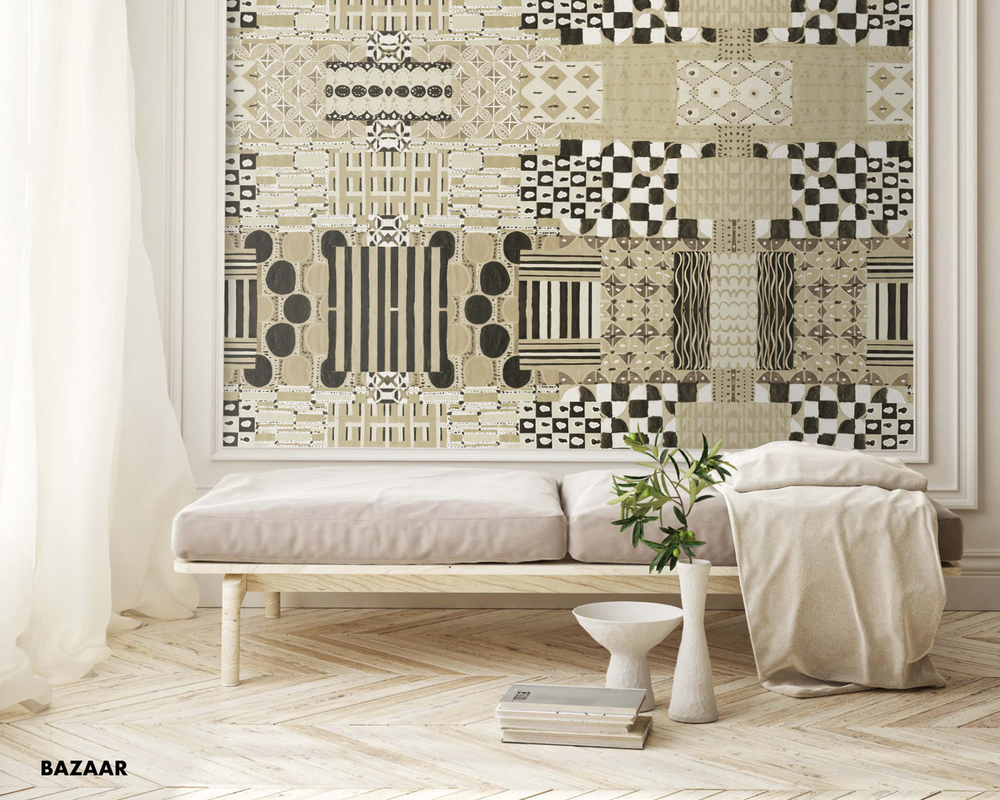 Abstract by Jonnie Lawes is a geometrical graphic. Here it is recoloured in shades of Wild Wonder!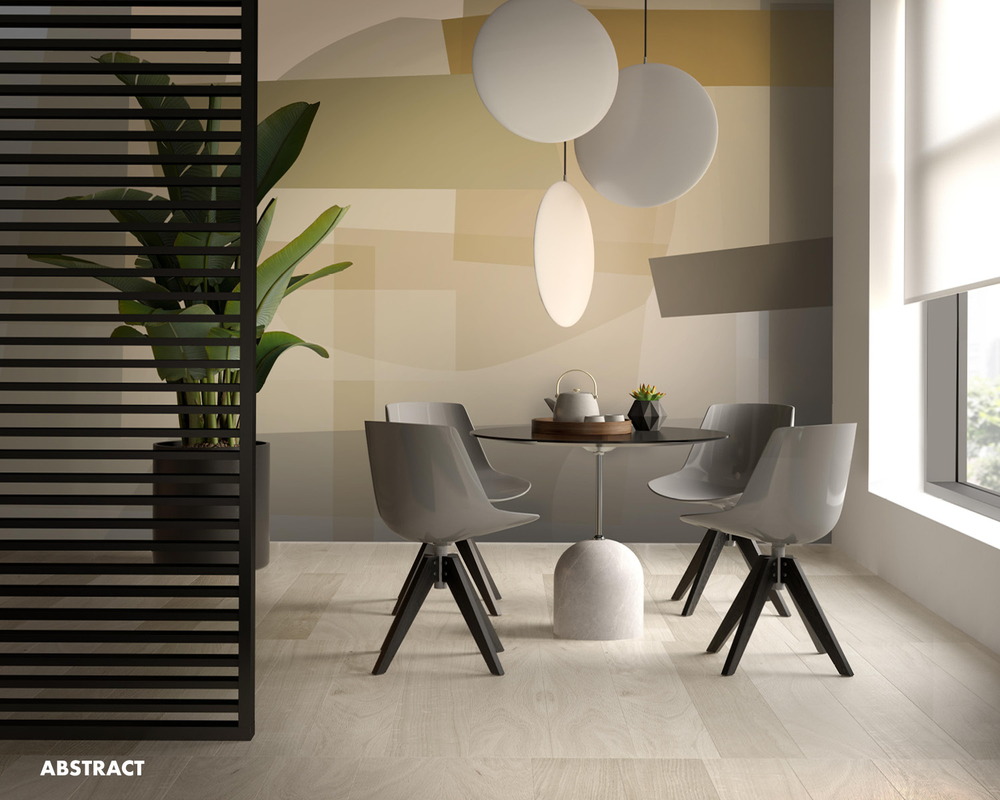 We hope you enjoyed our Wild Wonder-inspired wallcovering selection. If you would like to find out more about any of these products or our digital recolouring service feel free to get in touch.
For more case studies, blogs and trend reports - click here.
Or click here to sign up to our newsletter to keep up to date with what's going on and our latest launches.